I've gathered here for you all underwater photos appearing on the blog.
They are so much more beautiful viewed like this.
In this gallery, you will see some of the most common marine species of Maldives but also other forms of life that we rarely see.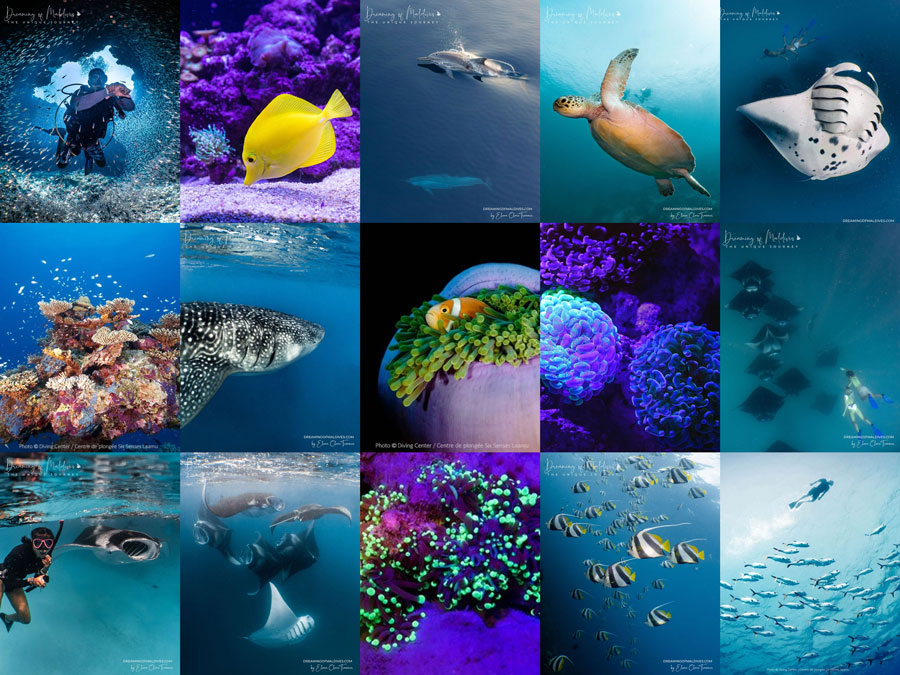 These pictures were taken by various photographers and divers. They all belong to their respective owners and Dive Centers.
Each photo is part of a section entirely dedicated to diving and snorkeling, that you will find in this series of Diver Interviews or in articles focusing on Maldives underwater world ..
You can also discover their stories at the end of this gallery.
Manta rays, turtles, sharks, batfish, anemones, beautiful corals, wrecks, Micro creatures … the range of species is quite large and will continue to expand through my articles.
Enjoy!
(All photos -app 110, might take time to load. Thank you for waiting !)
Posts & Interviews about Diving and Snorkeling in Maldives
The Maldives is home to over 25 species of sharks, including the magnificent whale shark. There are several species you will often encounter…
Follow us on Facebook, Youtube and Instagram
for more Maldives Dreams
Maldives TOP 10 Dreamy Resorts 2024
YOUR CHOICE. YOUR DREAM. YOUR VOICE