Enjoy spectacular Maldives sunsets in a beautiful gallery of 30 photos.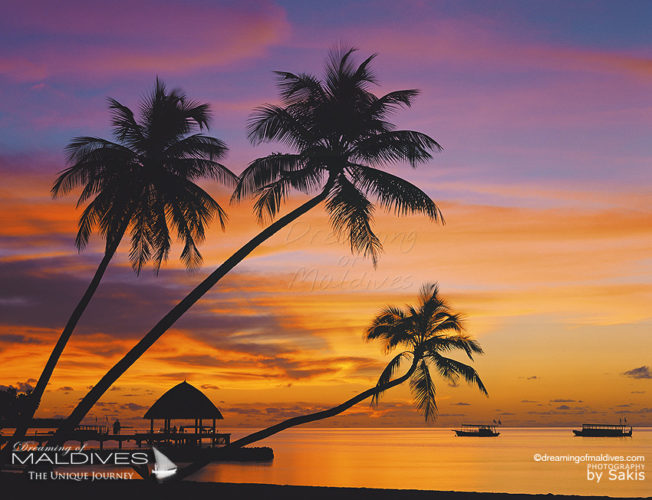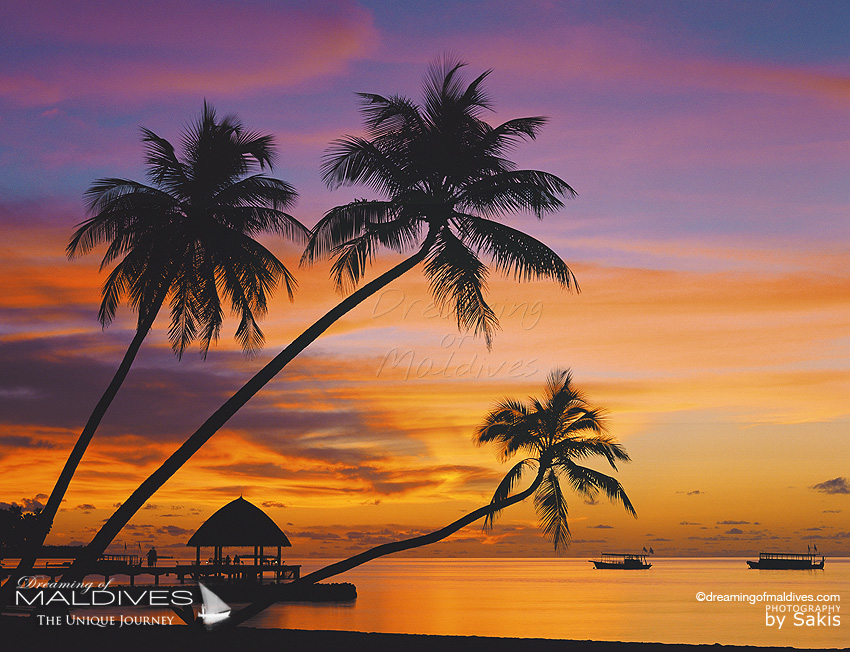 Holidaying in Maldives without seeing a Sunset is a bit like going to Paris without seeing the Eiffel Tower. It's just one of those essential, gotta-do-it moments we're all itching to experience!
What is the Sunset time in Maldives ?
In Maldives, Sunsets start at around 06.00 pm, with a small variation of a quarter according to the time of the year. At this time, in all resorts around the archipelago, the same ritual takes place.
Take your camera and be ready to capture this beautiful phenomenon
Cameras are getting ready, people gather on the beach, at bars, or on their villa decks.
Everyone waits for this special and graceful moment
Time stops, and sometimes silence takes place…no talking.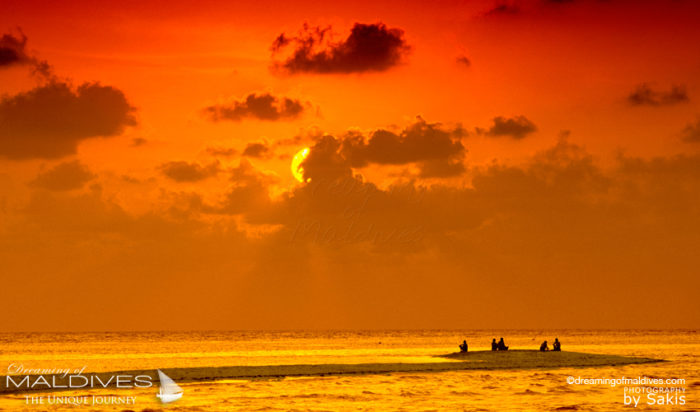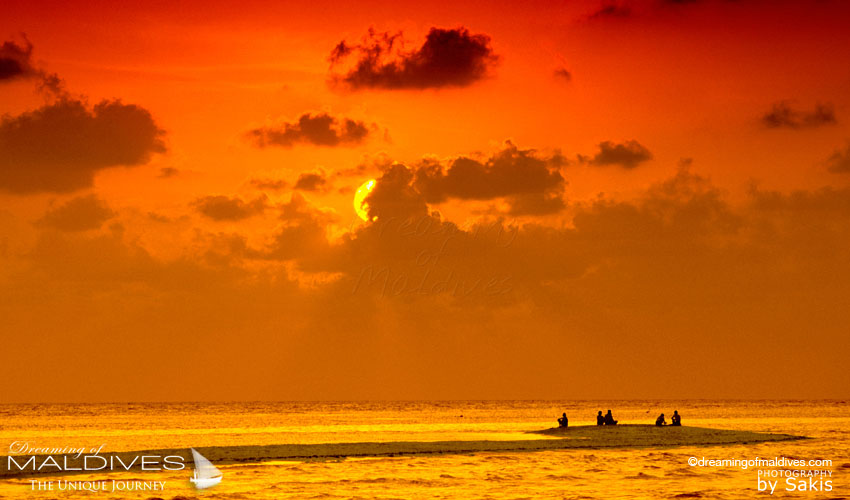 Why are Maldives Sunsets so impressive ?
The Maldives are renowned for their kaleidoscope of colors that paint the skies at sunset. The shift from vibrant blues to the bright and warm hues of oranges, pinks, and purples is nothing short of captivating.
The Maldives are located on the Equator, where Earth's circumference is at its greatest. This unique positioning places the archipelago closer to the Sun, allowing sunlight to reach it at a direct 90-degree angle. When you combine this with the high air humidity and the completely flat horizon, you have all the perfect conditions for an exceptional spectacle.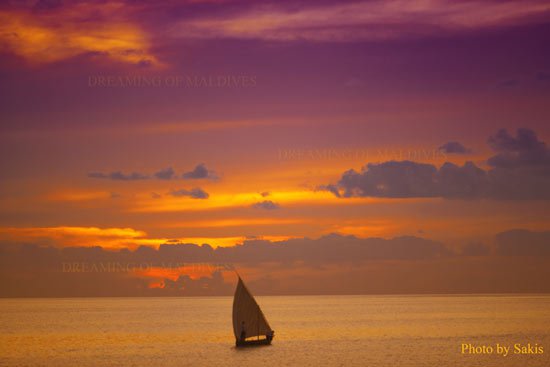 how long does it takes to the sun to set down in Maldives ?
Near the equator, the Sun sets very rapidly. In Maldives, it lasts only a few minutes : around 5.
This huge orange ball that seems to sink in water is a short show.
So be ready, it goes very fast !

Nuances are endless, but whatever the colours, nature will always mix them with so much delicacy and harmony.
If you like boats, you can also attend the show directly from the ocean via cruises organised by the resorts.
Depending on the mood, you will be able to mix the moment with Dolphin Watch, fishing or simply relax with a drink on the deck.
During our many journeys to the Maldives, we were able to admire many Solar shows. Therefore we have had countless opportunities to take some photos.
Sakis, the photographer could not always capture them but always tried to be thee when the spectacle was intense.
This is somehow a tribute to our precious Star and to the fascinating Beauty of Maldives nature.
Come on, make yourself comfortable, the show begins …
Maldives Sunset Photo Gallery
All photos © Sakis Papadopoulos for Dreaming of Maldives & various resorts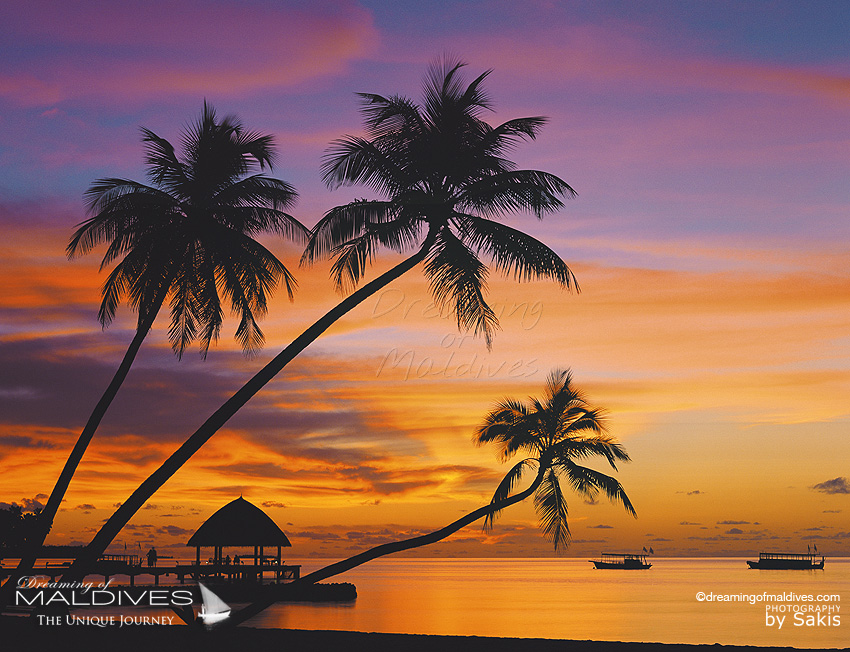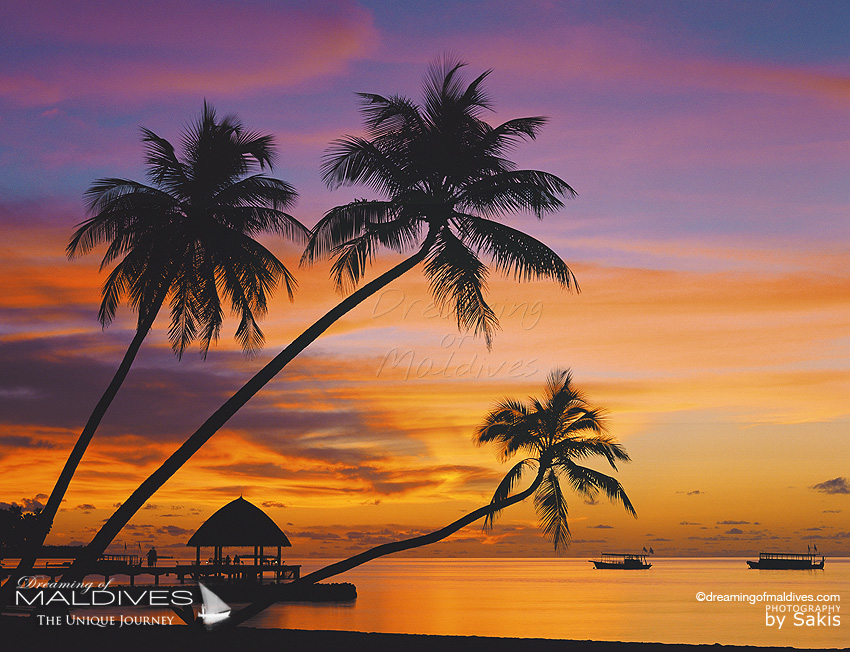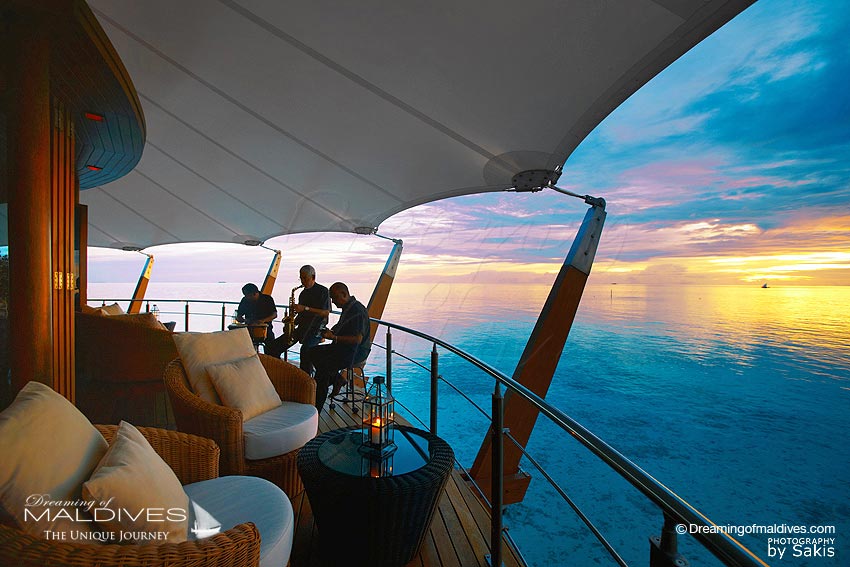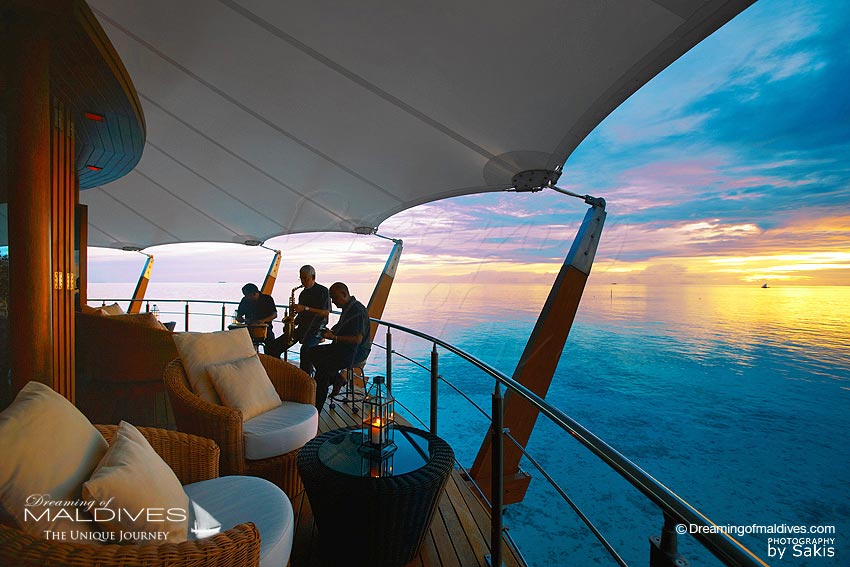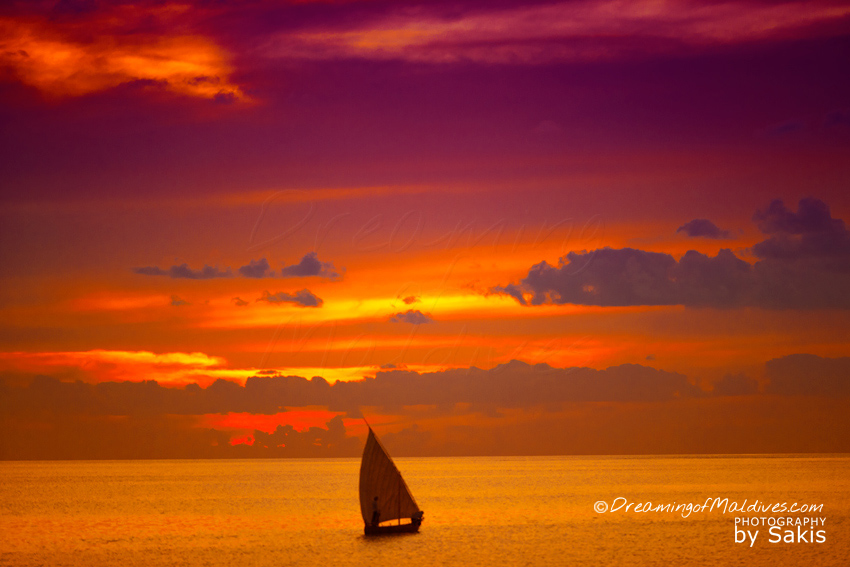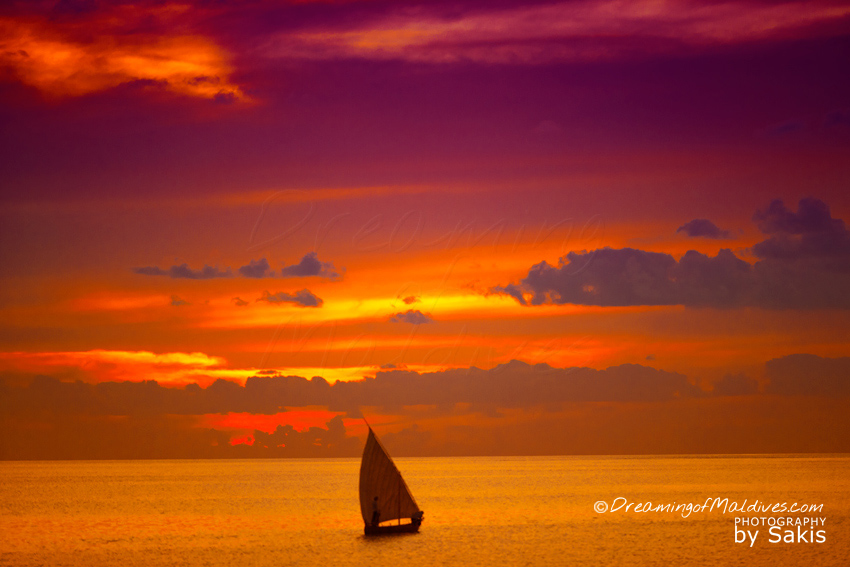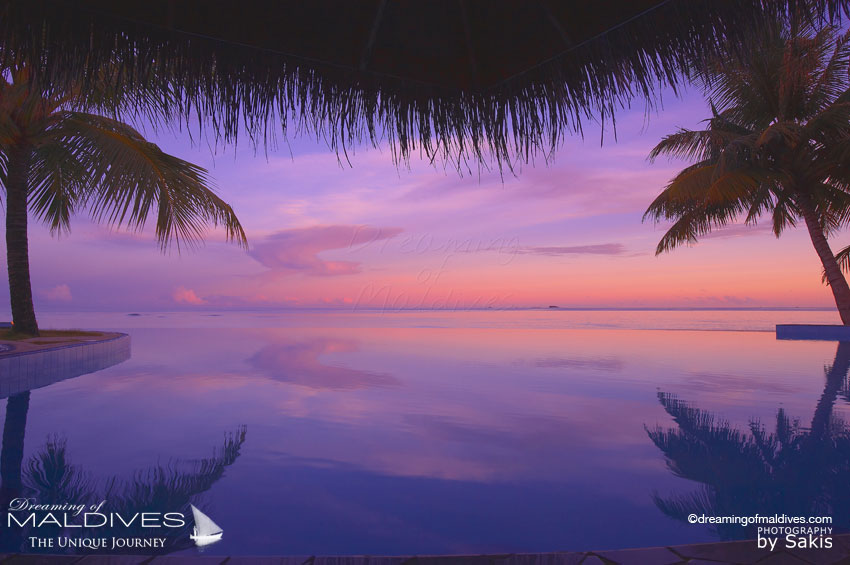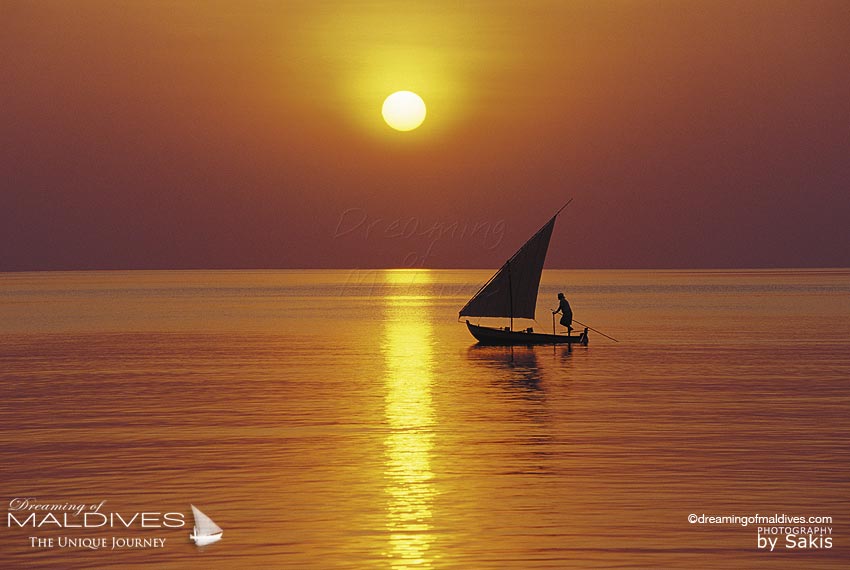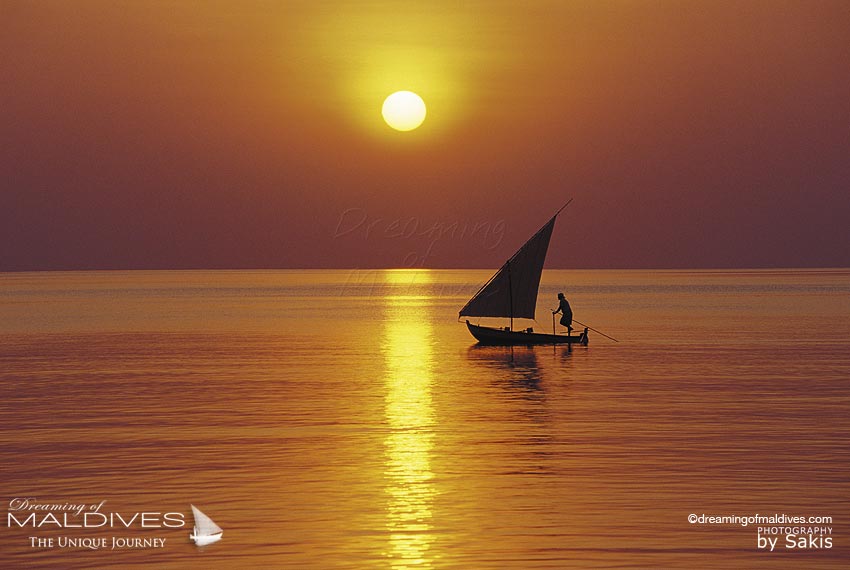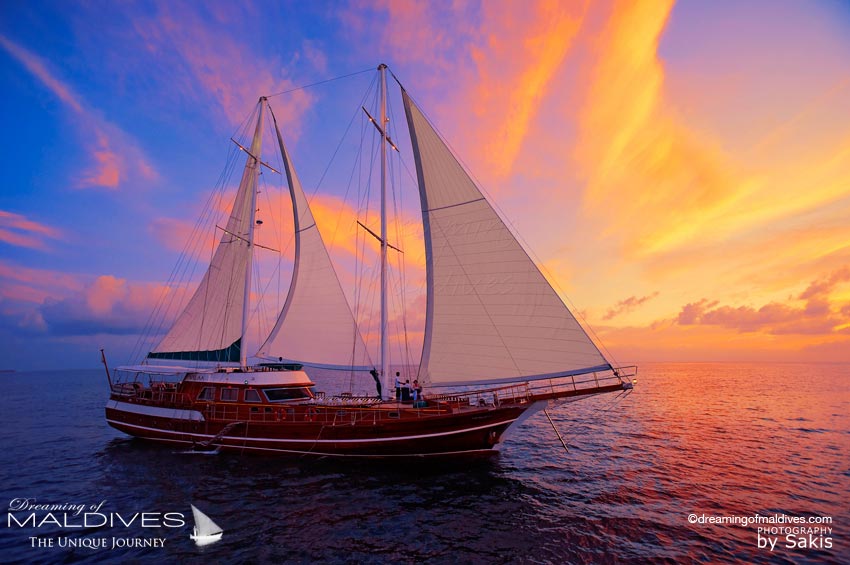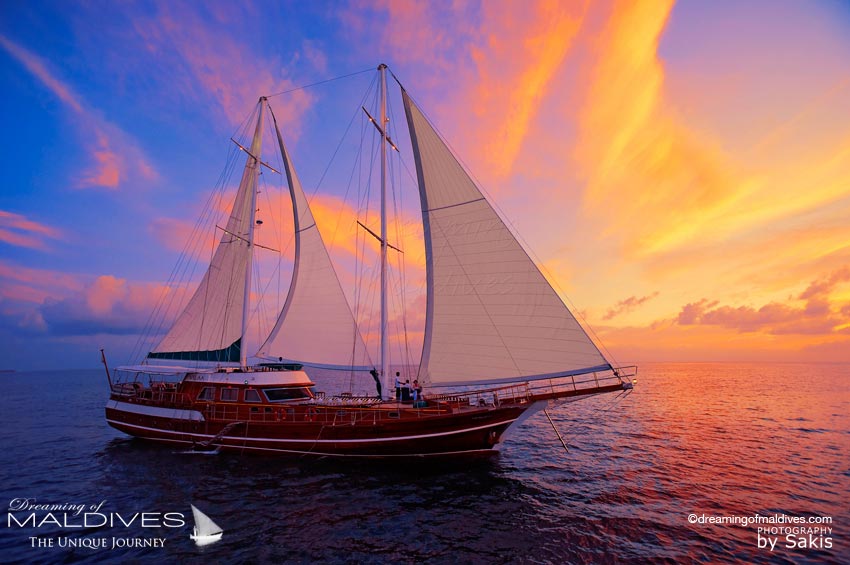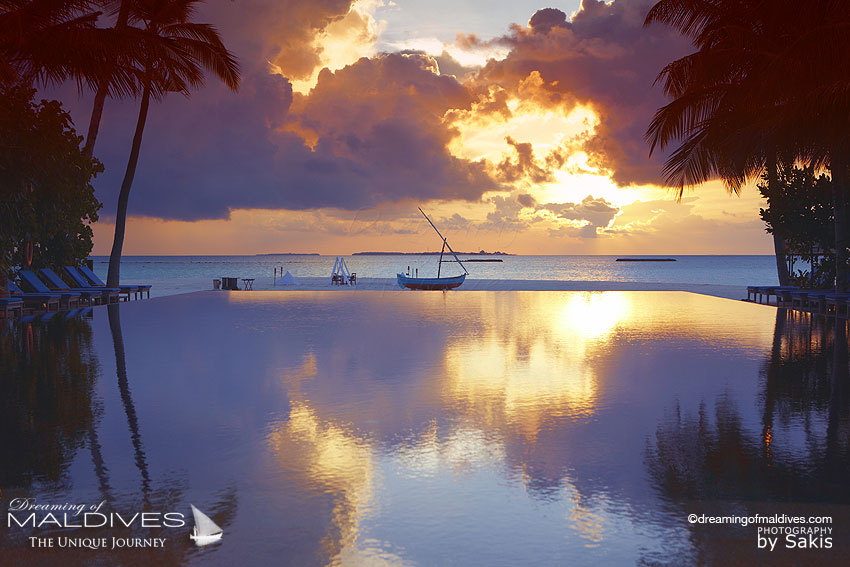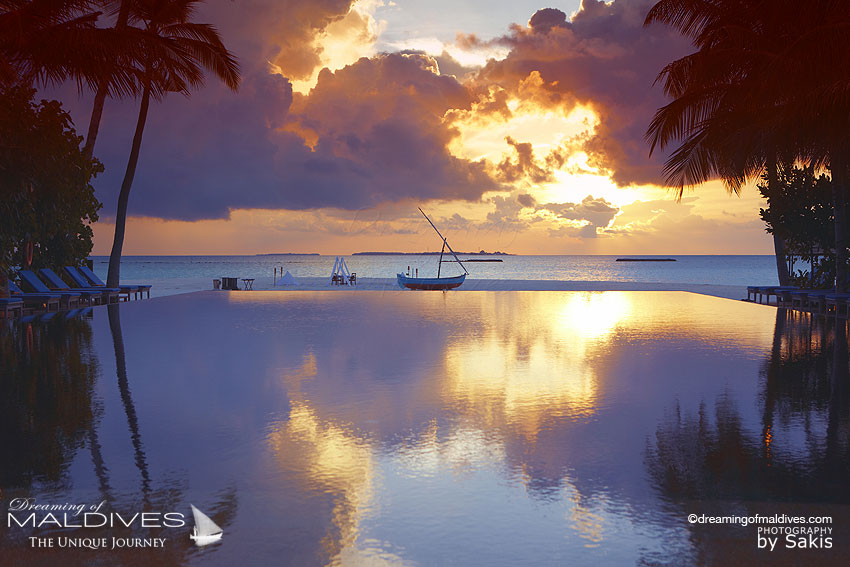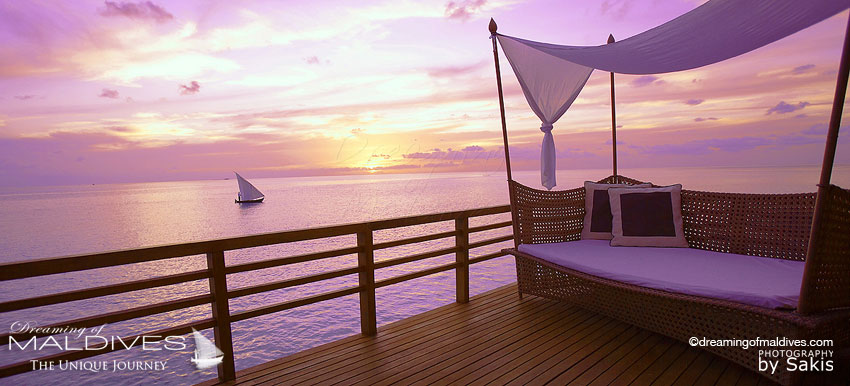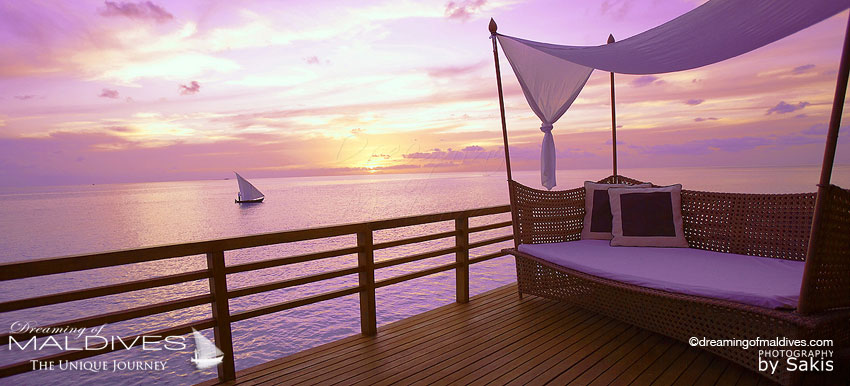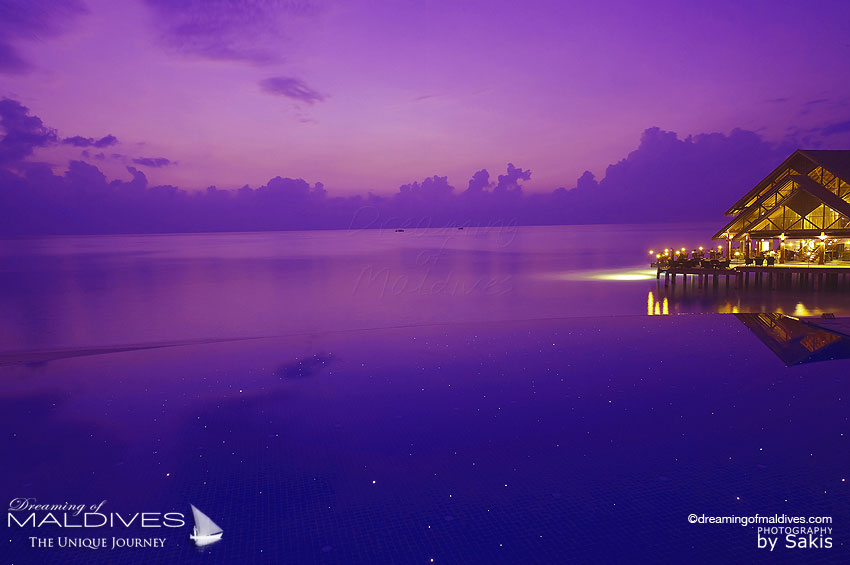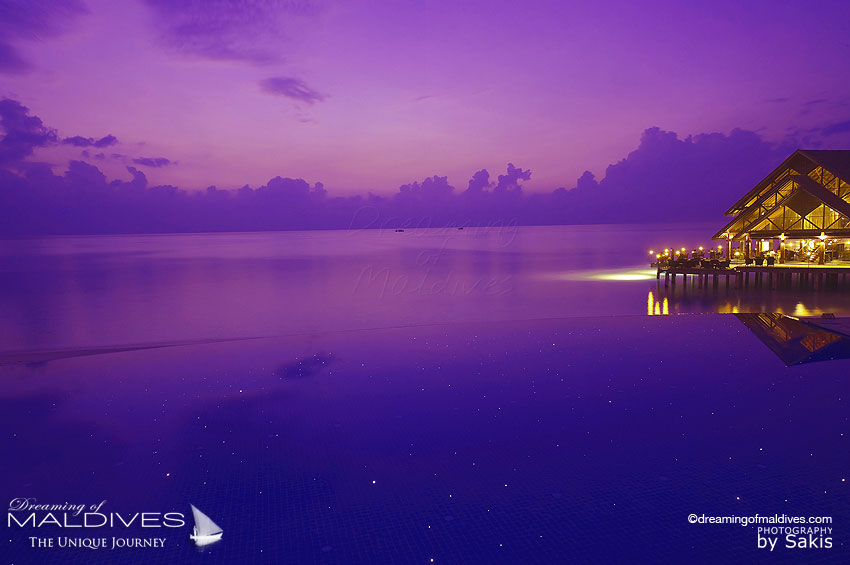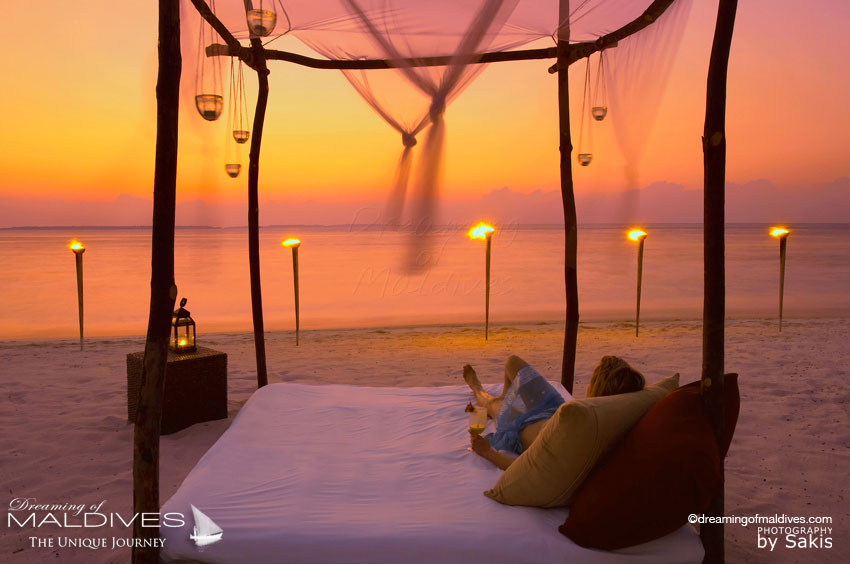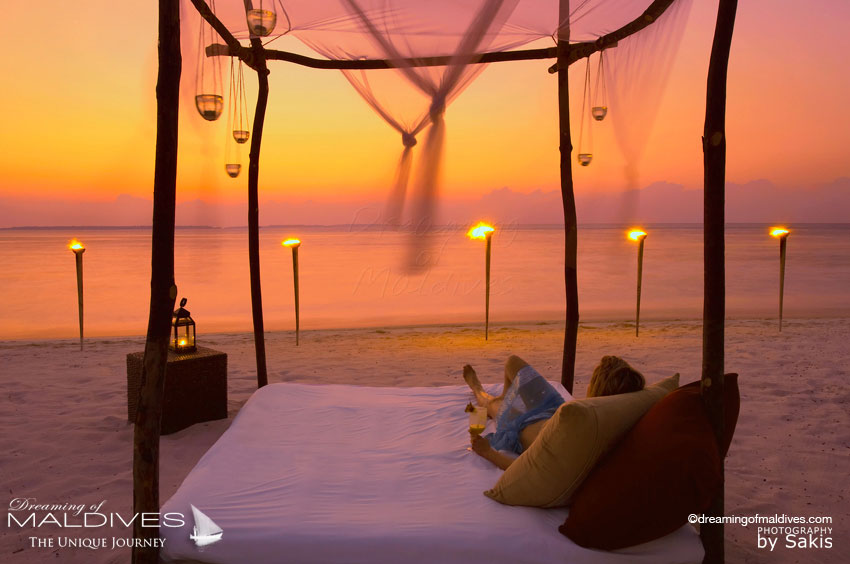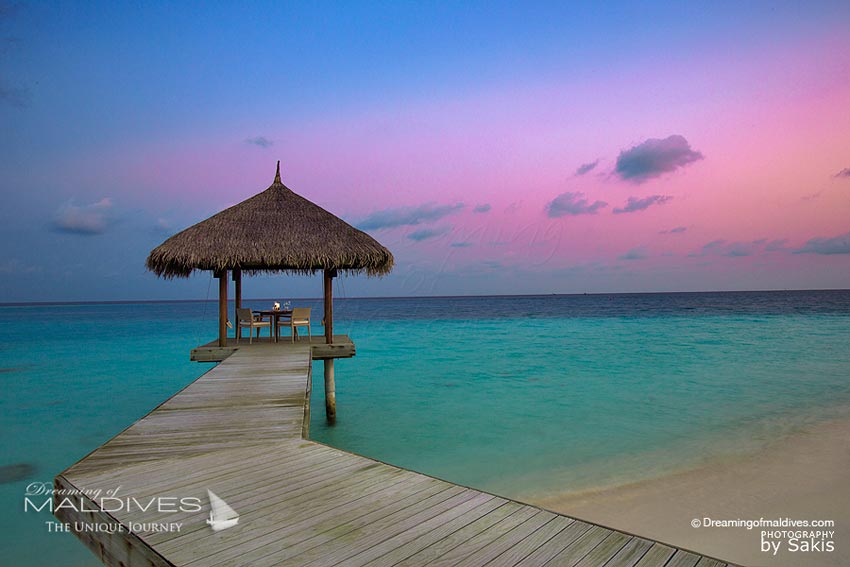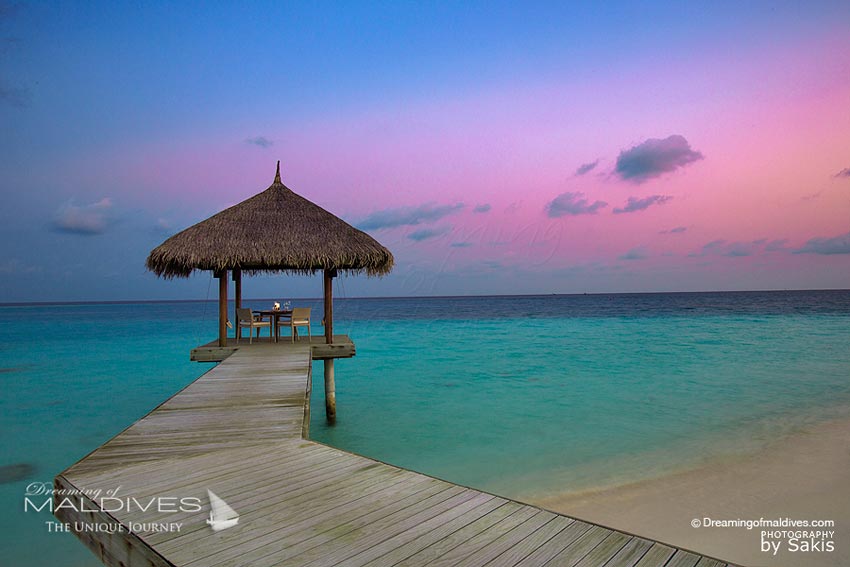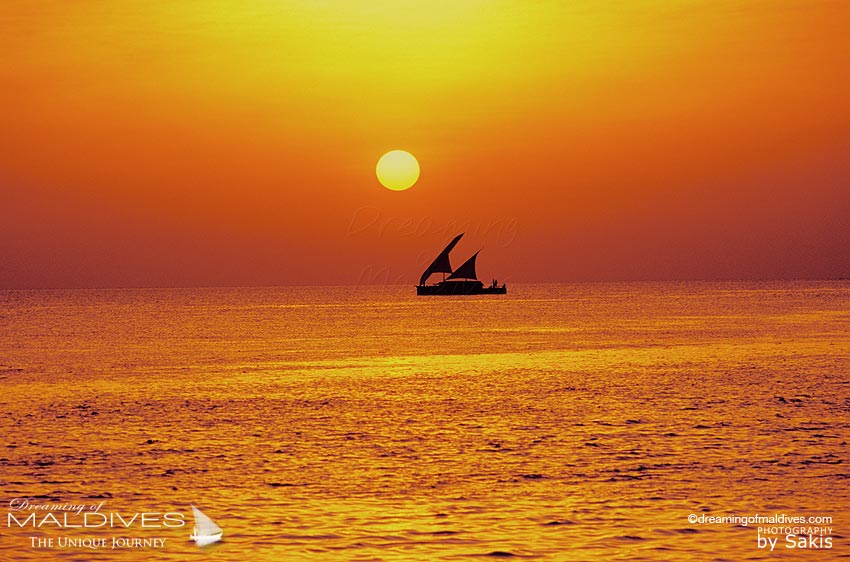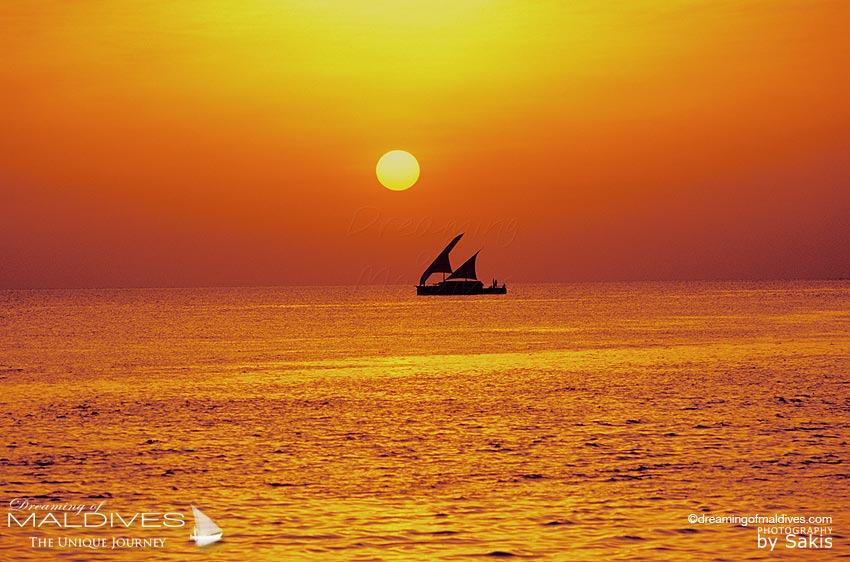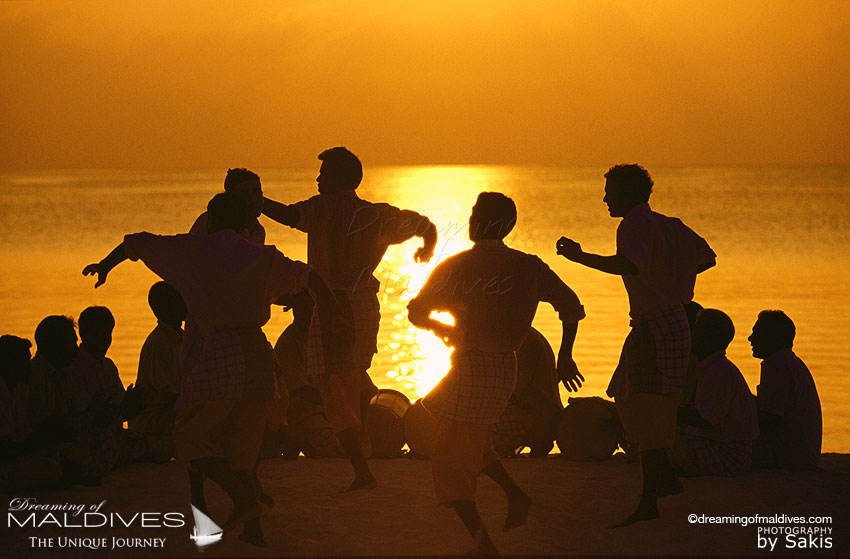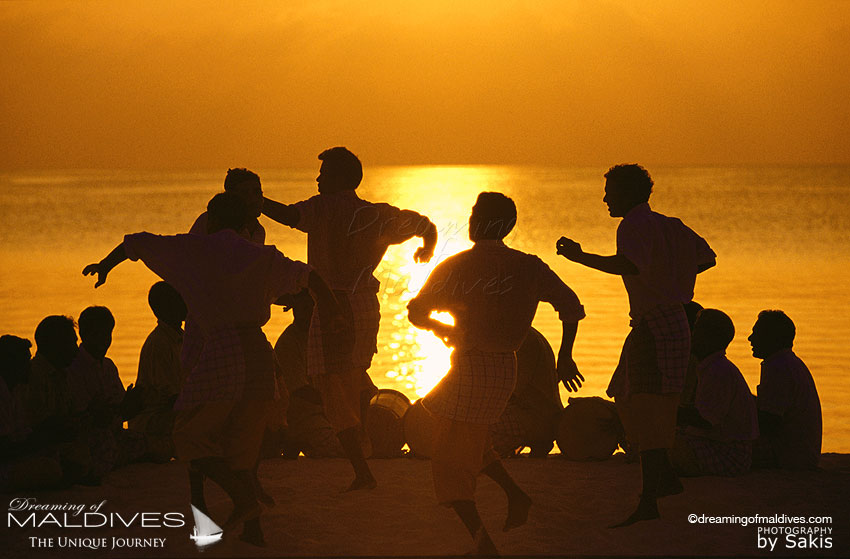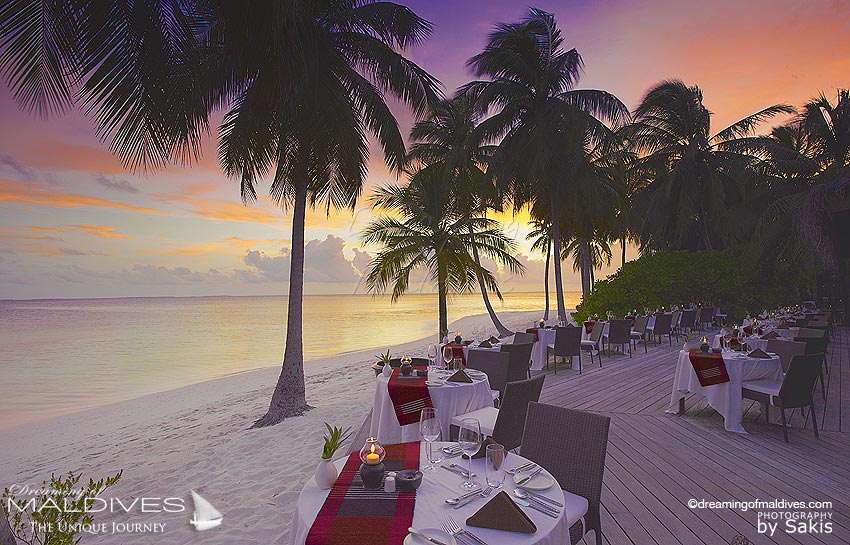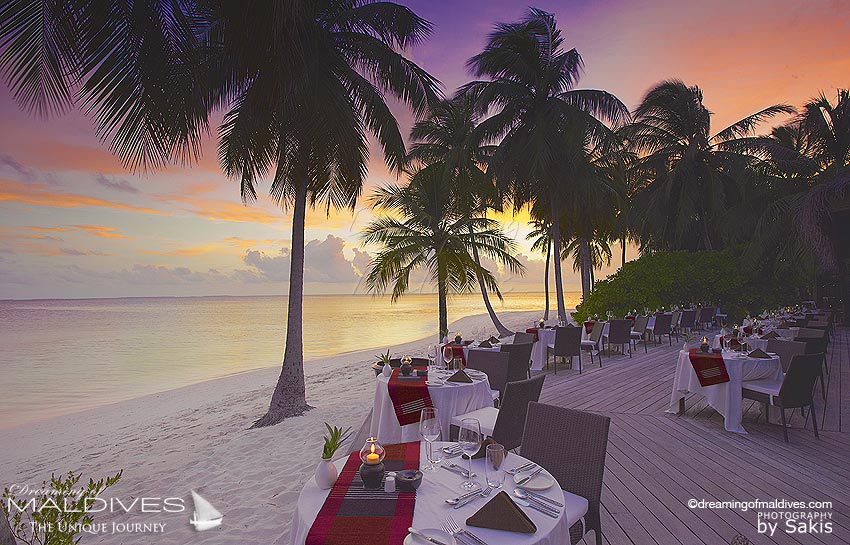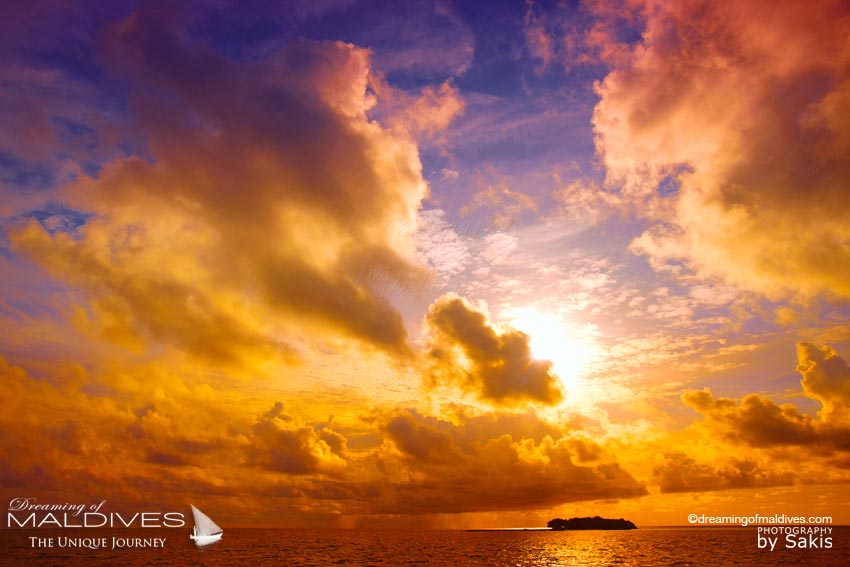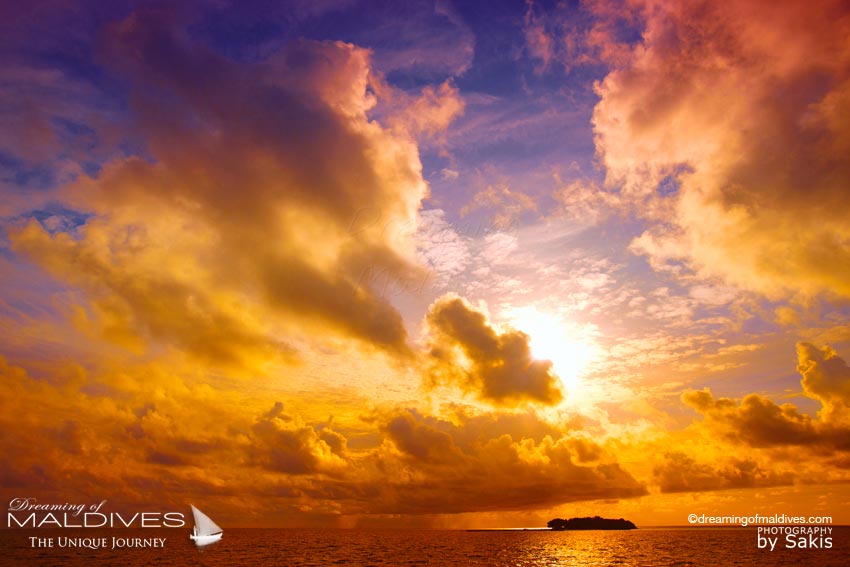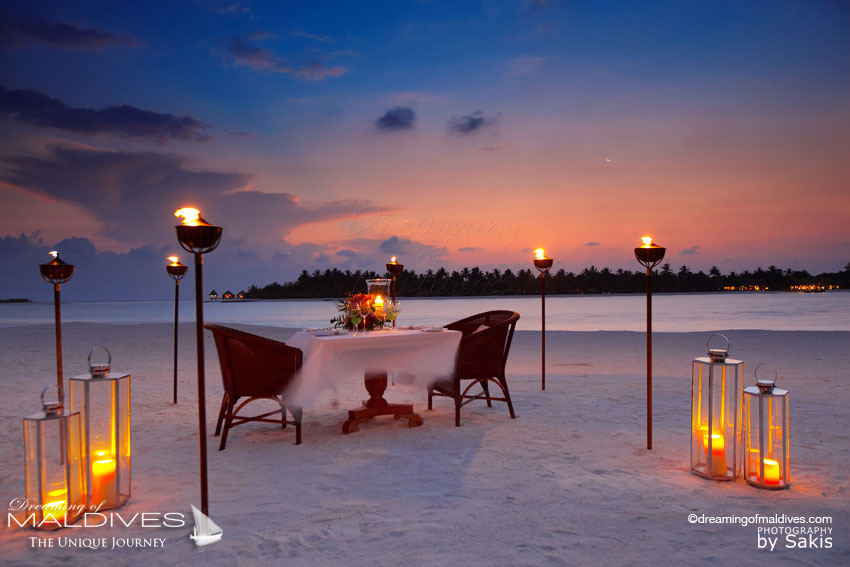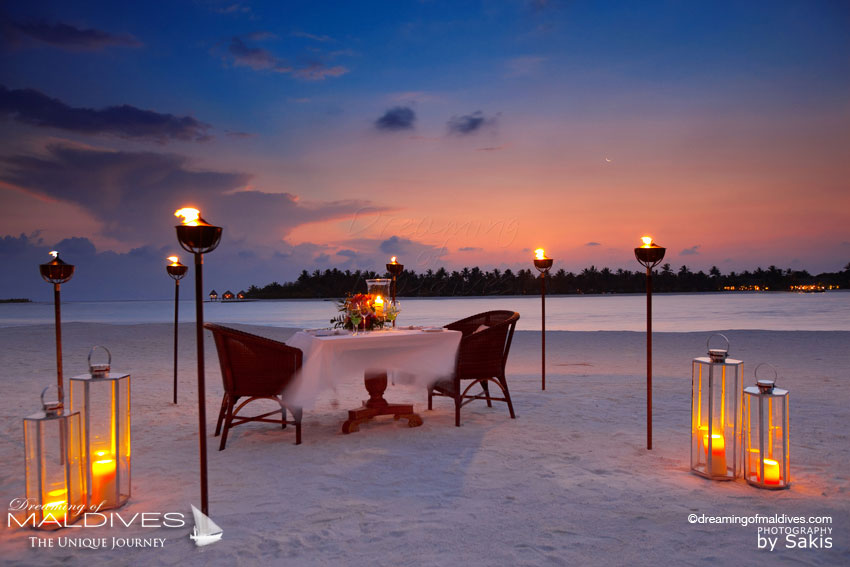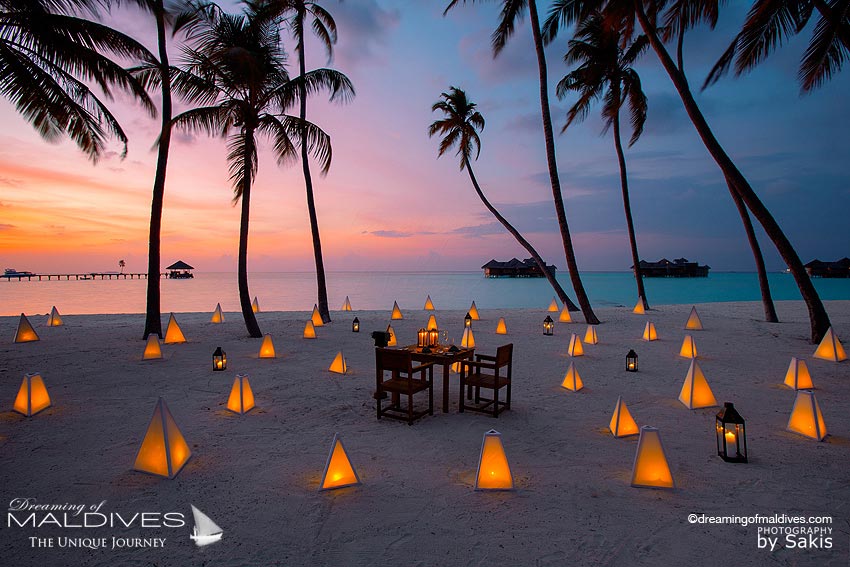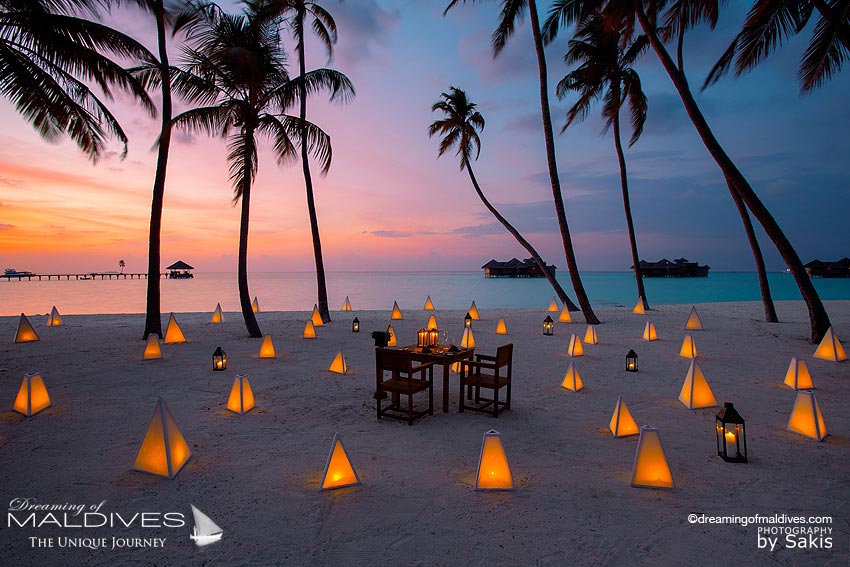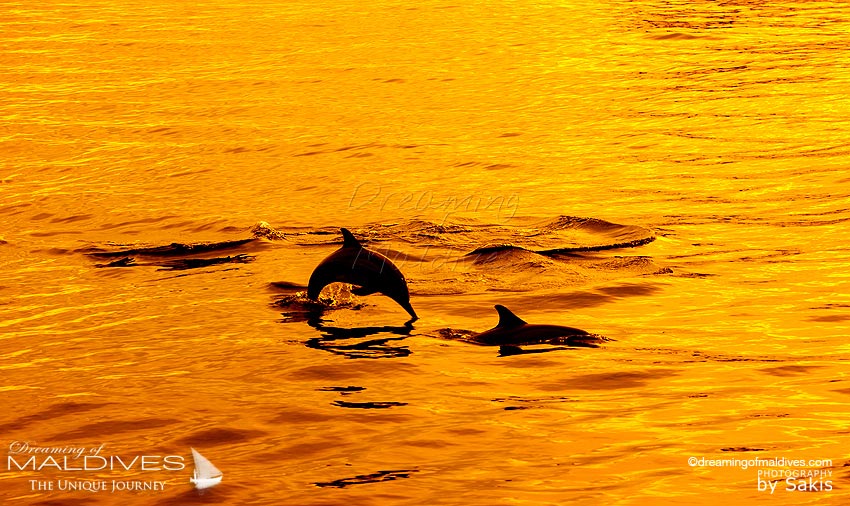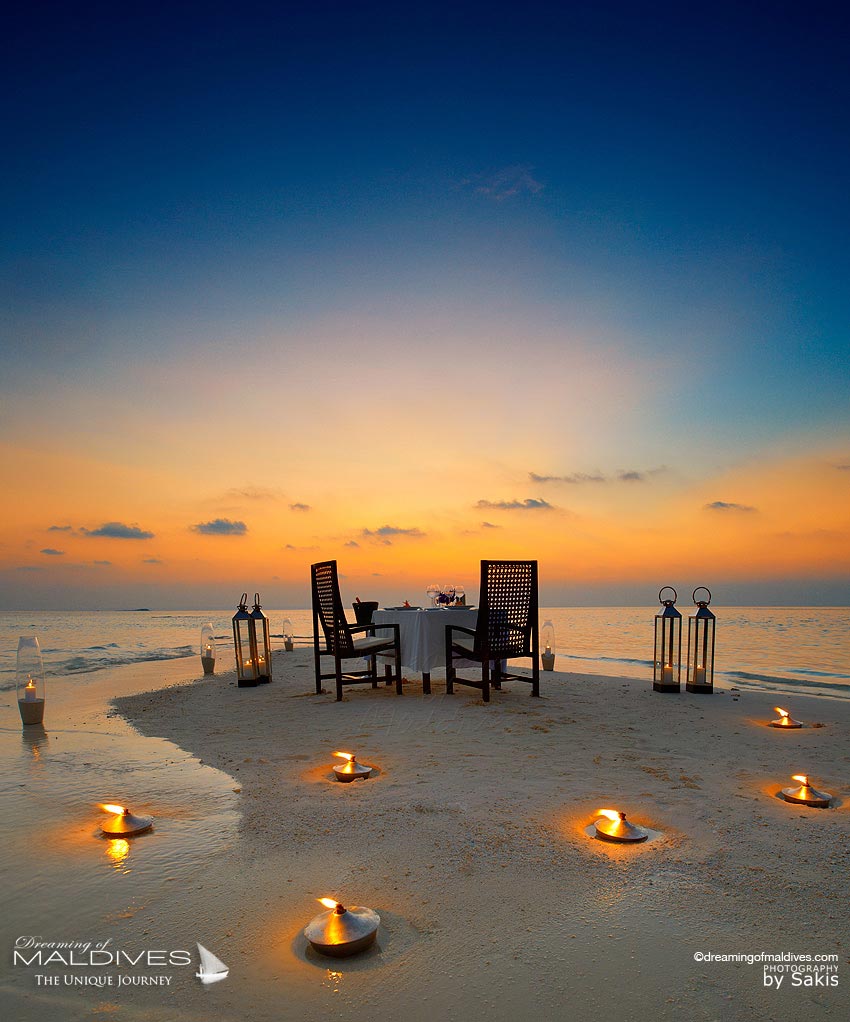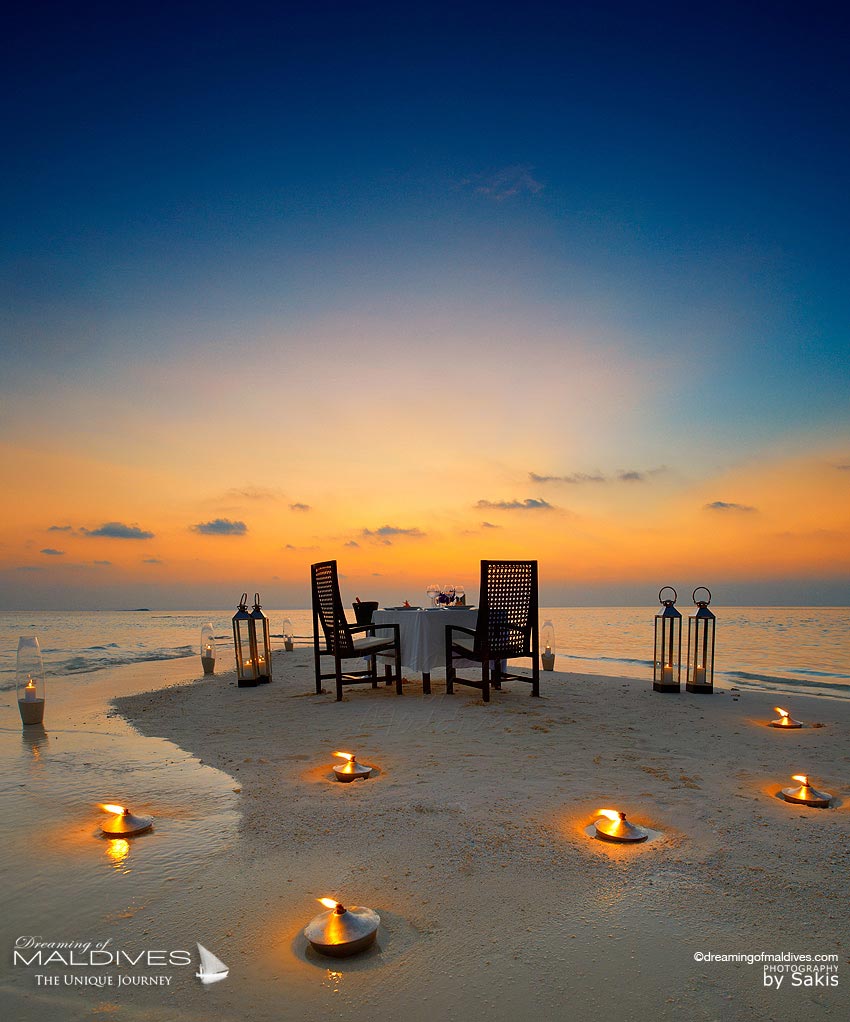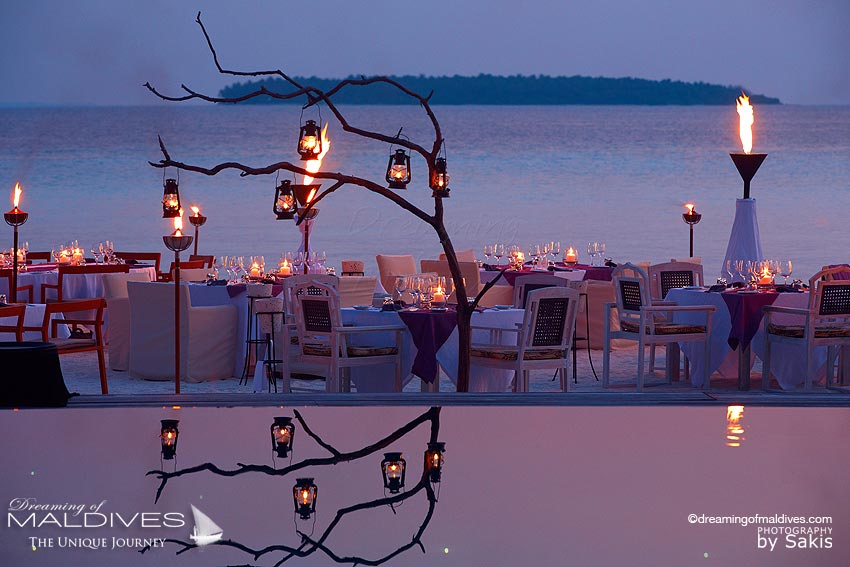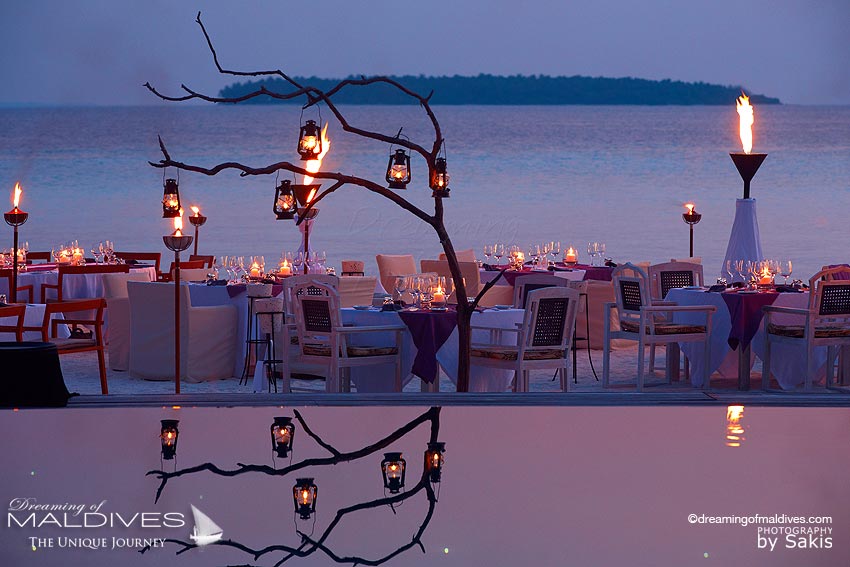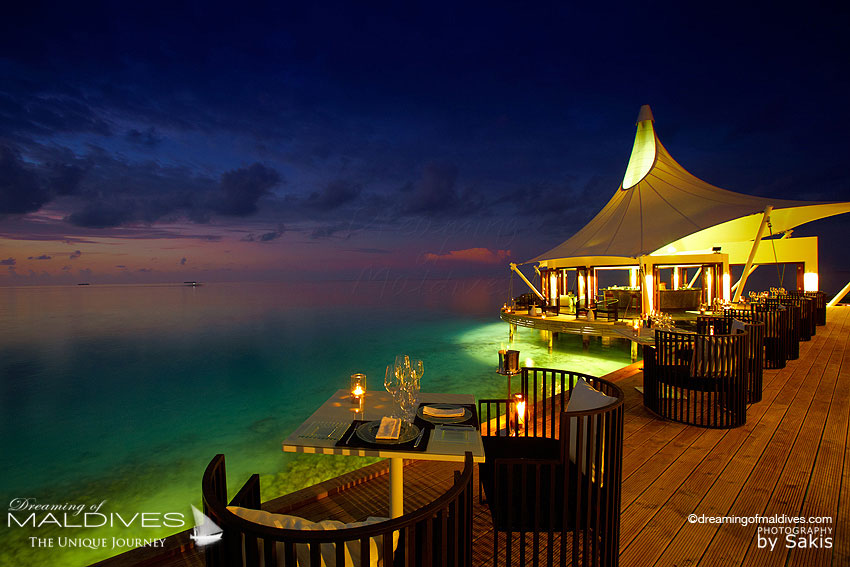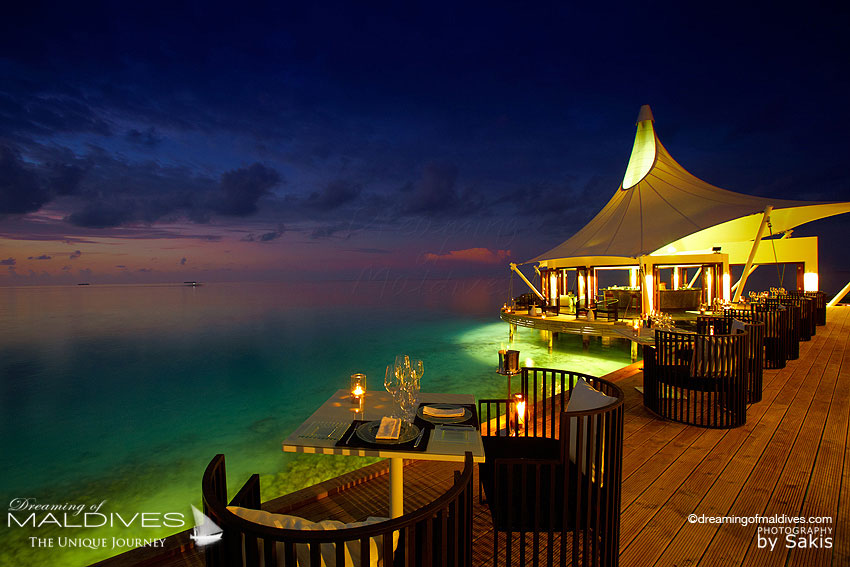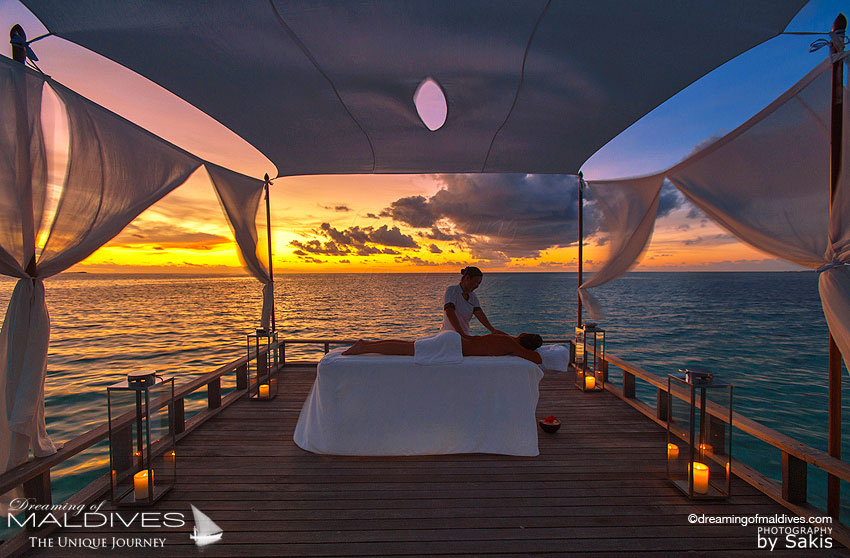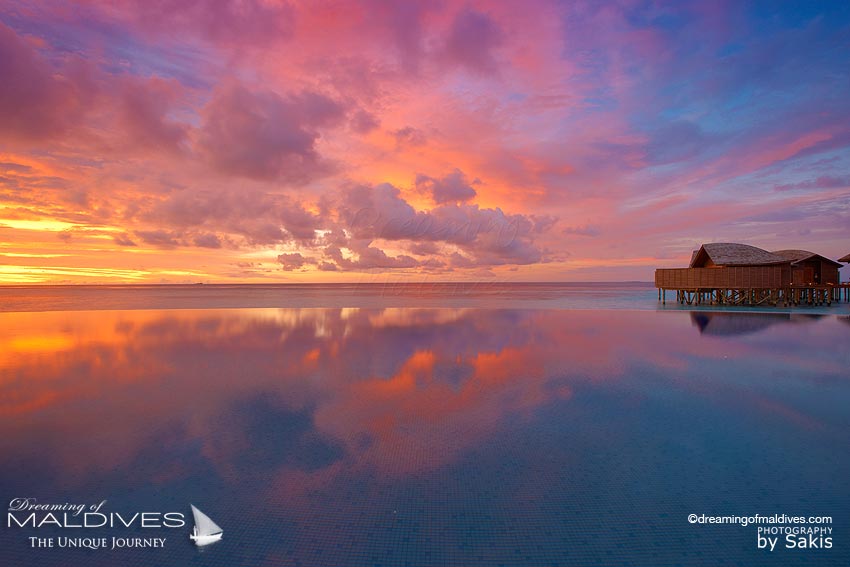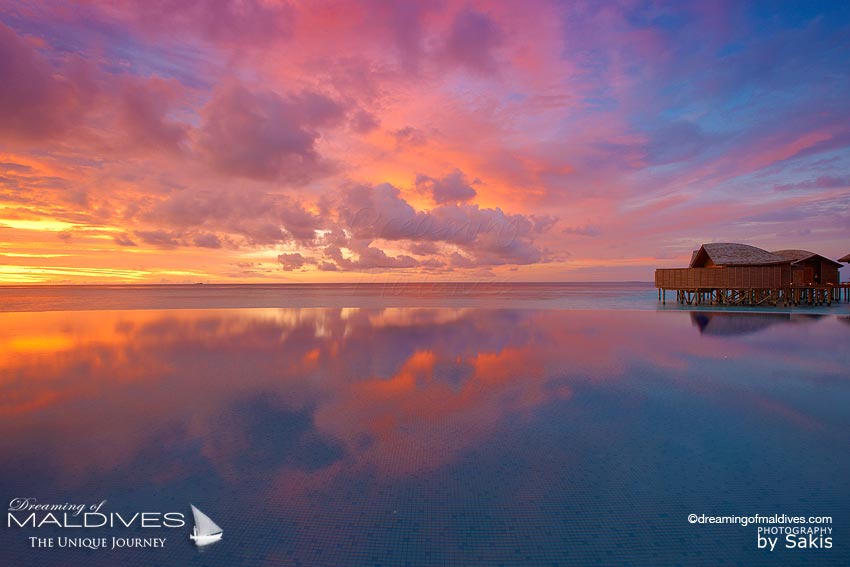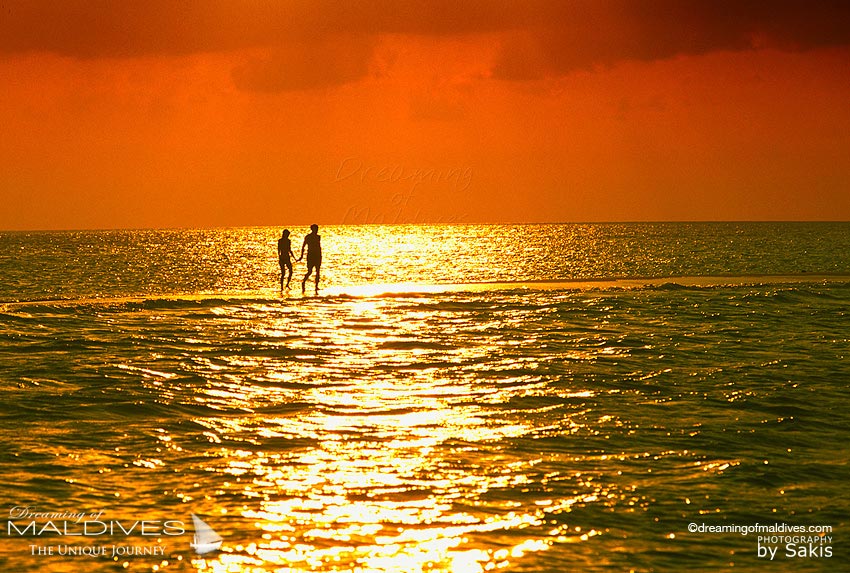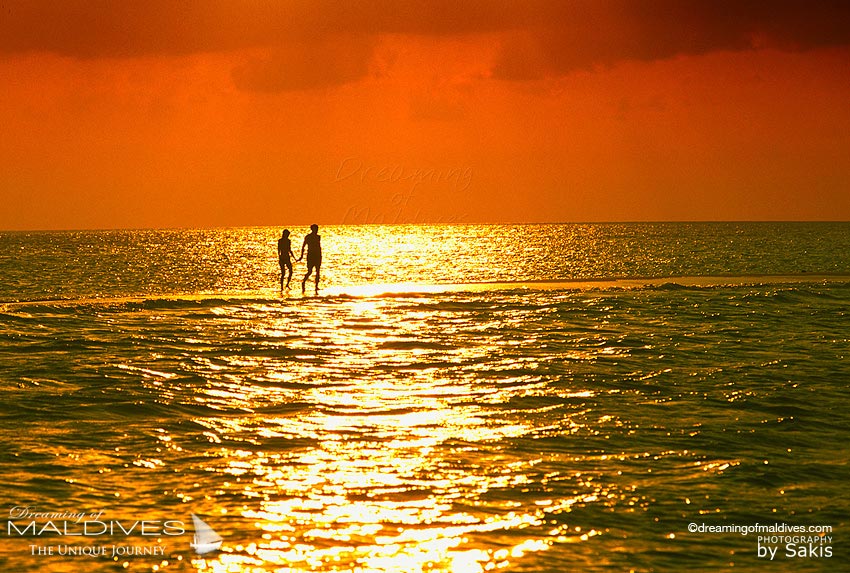 Follow us on Facebook, Youtube and Instagram
for more Maldives Dreams
Your TOP Best Maldives Resorts 2023
YOUR CHOICE. YOUR DREAM. YOUR VOICE
[ Official ]
Traveler's Choice
12th Edition