We are wandering the Maldives for 20 years
Yet, We Keep on Dreaming…
Dreaming of Maldives in a few words…
Dreaming of Maldives The Blog is a place to dream and get informed about the Maldives.
It is mainly aimed to share with you our long time experience and Emotions of travelling in the marvelous and so unique Maldives.
We travel to the Maldives several times a year for journeys that can vary from 1 week to several months. We created Dreaming of Maldives to make you discover the Maldives in the most complete and different way as possible.
More than 2 decades of travel and work in the Maldives allow us today to offer you a unique combination of photos and videos, travel stories as well as many Hotels & Resorts personal experiences.
Apart from giving you the latest and most important news from Maldives, we also wish to share our very own vision of the destination, from a very personal point of view, off and on the beaten tracks.

Sakis profession as a photographer / videographer combined to my job as an expatriate and destination Manager of the Maldives give us the possibility ( and chance) to visit and discover most of the Hotels and Resorts, remote atolls and islands, local Maldivian way of life and, of course, places that are still unknown or misknown to travelers.
We hope that, through our images and words, we will make you travel and dream and mostly, that we will succeed to make you feel the same emotions that Maldives give us.
Now mother of a teen, I keep on travelling to the Maldives for shorther length of stays together with my partner in life and work, Sakis, Hotels & Travel Photographer, and our son, forced against his will 😉 to become The Maldives Kids Club specialist since he is 2 years old when he started travelling with us to the Maldives for several months.
I am now Dreaming of Maldives Editor and Maldives Travel advisor.
For your convenience, Dreaming of Maldives is presented in 2 languages, in English and in French.
Each section has its own Blog, here in english and in French there.

Whatever language you choose, I hope you will enjoy the journey.
Keep On Dreaming.
Sakis & Rozenn…A different vision of the Maldives

We met…in Maldives.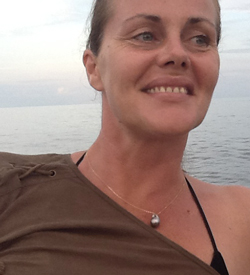 Rozenn, ex-resident in the Maldives. Maldives Absolute Lover since my arrival in 1999.
I am French and have had the chance to work several years in Maldives as destination manager for a renown French Tour Operator.
Traveller since my childhood, thanks to the expatriation of my family, my professional career has naturally turned to travel.
I lived most of my life abroad, in Mali, Egypt, Tunisia, Senegal but especially in the islands, my favorite area: Tahiti, Maldives, Cuba, Sicily, Dominican Republic, Mayotte, Canary Islands and now in Crete.
Today, I work alongside with Sakis. I am Dreaming of Maldives Chief Editor / webmaster and Designer of our Book and Calendar Editions.
We met in the Maldives and have been working together since then. We share, among other things, a total and common passion for the Maldives.
…Dreaming of Maldives would be nothing without The Maldives Kids Club specialist, AKA our son !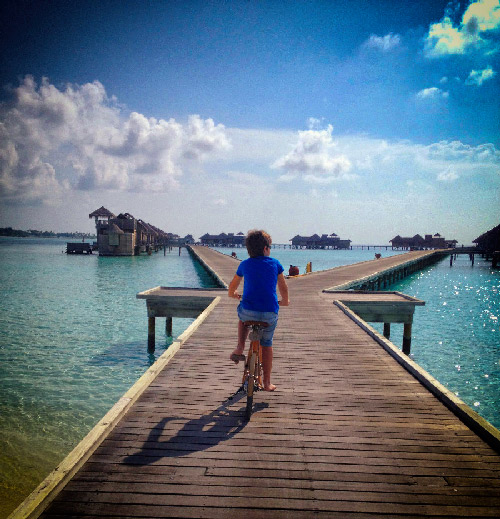 Contact me
E-mail : rozenn @ dreamingofmaldives .com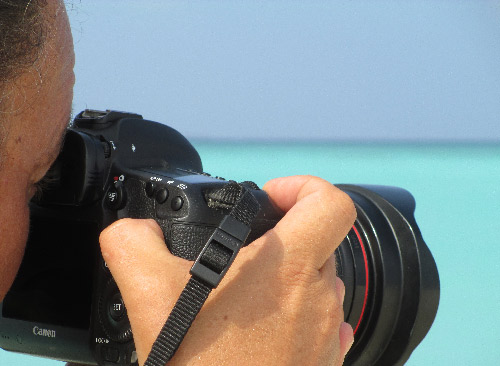 Sakis, photographing Maldives since 2000.
Specialist in Luxury Hotel & Resort Photography, Travel and Aerial Photography, Sakis has established his reputation since 1994 in the travel photography industry by focusing on quality, creativity and elegance.
His vision, sense of color and style are instantly recognizable. Sakis works for Advertising, Corporate, and Editorial clients Worldwide. His photography is represented by Stone, Image Bank and Robert Harding Photo Agencies.
Specialist of the Maldives, he is today a leading photographer of the destination. Sakis has created an extensive and unique collection gathered under the name "Creative Collectionâ€.
With extensive travels throughout the Maldivian Archipelago, he visited more than 75 Hotels and Resorts, ranging from 3 stars to luxury properties, far and unknown Atolls as well as local Islands.
He is also known for his aerial image collection of the Maldives.
Discover more photos of Sakis on his website impressionsphotography.org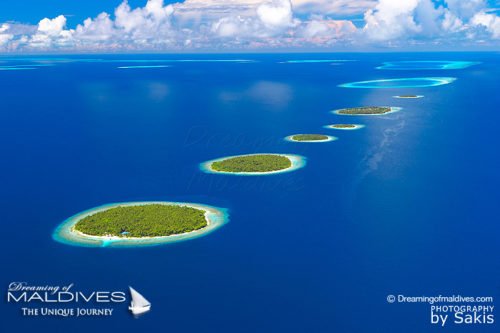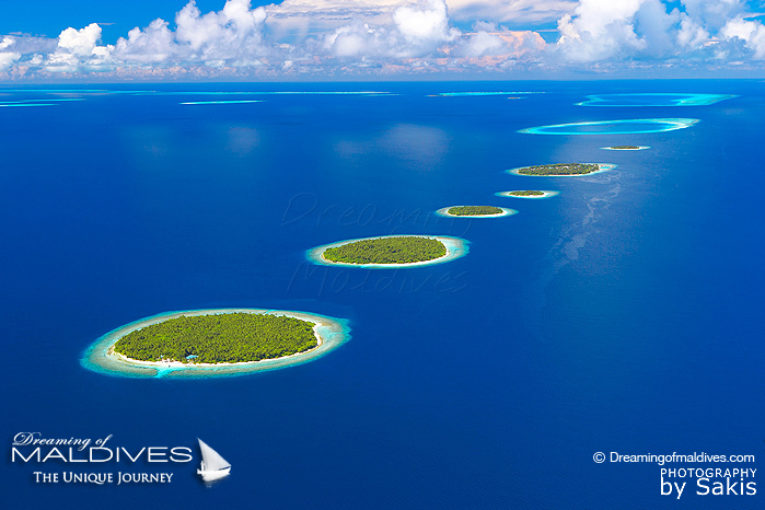 Contact Sakis
E-mail : sakis @ dreamingofmaldives.com
Dreaming Of Maldives
The Editions
In 2005, we published the first Edition of Dreaming Of Maldives, The Photography Book, VOL1, as well as Maldives yearly calendars and a series of postcards.
The Second Edition of Dreaming Of Maldives VOL2 was published in 2008. The 3rd, VOL3, in 2011.
Dreaming of Maldives. The Photo Book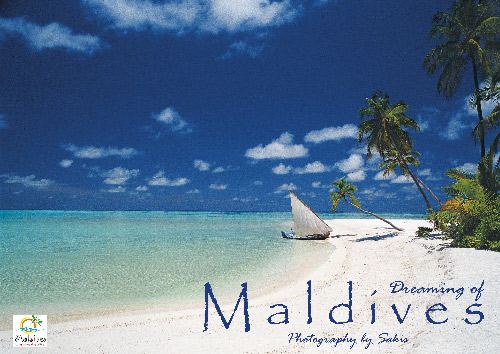 Dreaming of Maldives. The Calendars
2006 – 2020
---

Some of our Sakis known Photos of the Maldives

Contact us
Maldives TOP 10 Dreamy Resorts 2021
YOUR CHOICE. YOUR DREAM. YOUR VOICE