Dreaming of Diving and Snorkeling at Reethi Beach Resort ? You will love our new Diving interview of Robert, the resort Dive Center Manager and also Maldives Diver since 1979.
Robert brings us on a fabulous underwater journey around one of Maldives most renowned resort for snorkeling and Diving : the unmissable Reethi Beach, in Baa Atoll.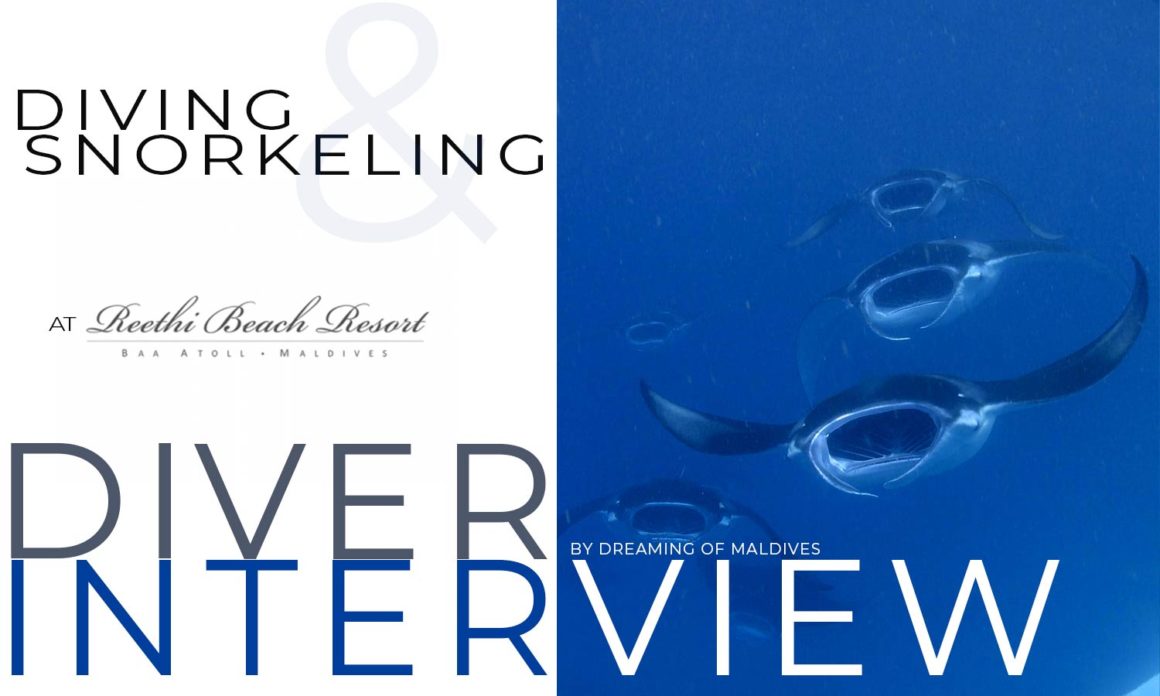 Through our previous Diver Interviews, we've already made you discover some of the Best Maldives Atolls for Diving like Male and Noonu in the North or the very virgin Atoll of Laamu in the South.
This dreamy underwater journey series continues with this time, one of the most extraordinary Diving area in the Maldives : the famous and Must-Dive Spot of Baa Atoll, located in the North of the Archipelago.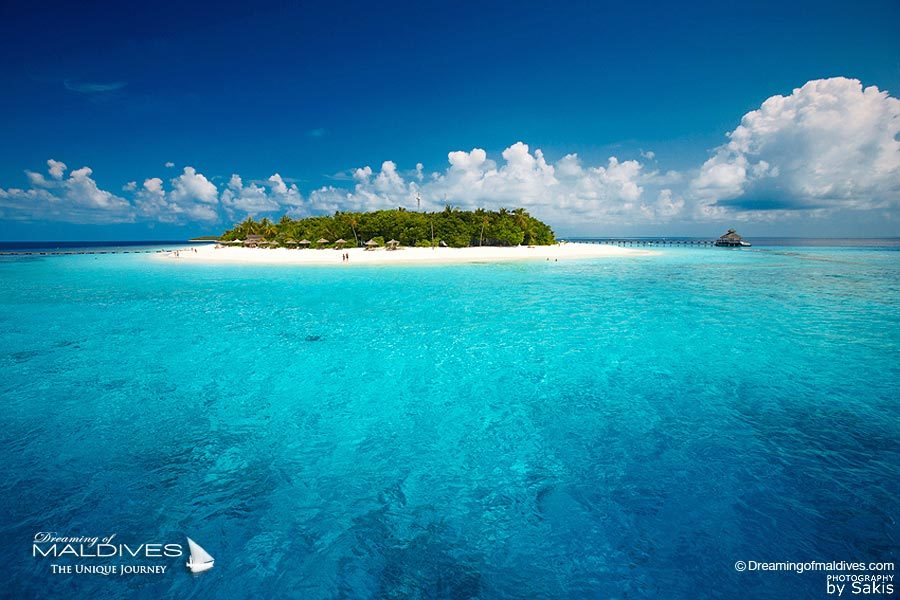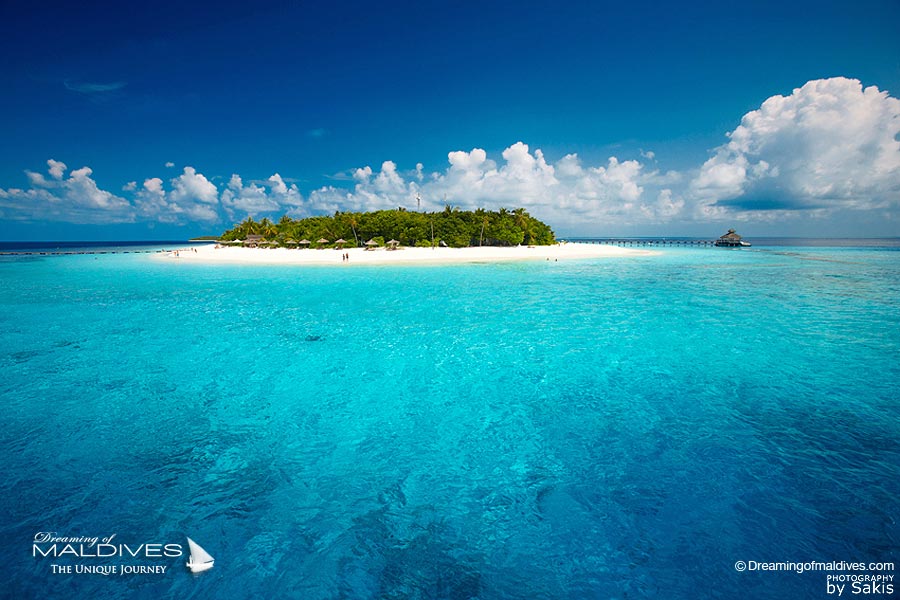 Diving And Snorkeling At Reethi Beach Resort, Baa Atoll.
Interview With Robert, Dive Center Manager
During our last stay in Maldives, looking for new Dreamy Islands, we enjoyed discovering the beautiful little island of Reethi Beach Resort where I've had the pleasure to meet Robert Schneider, Manager at Sea Explorer Diving Centre and Maldives Diver since 1979.
Robert felt in love with the Maldives from his first underwater experience and settled there to be able to feed his passion.
He finally opened his own Diving Centre at Reethi Beach Resort 30 years ago and shares today his life between the Island and Switzerland where his family lives.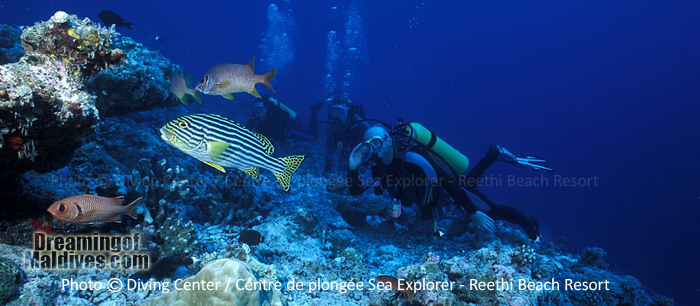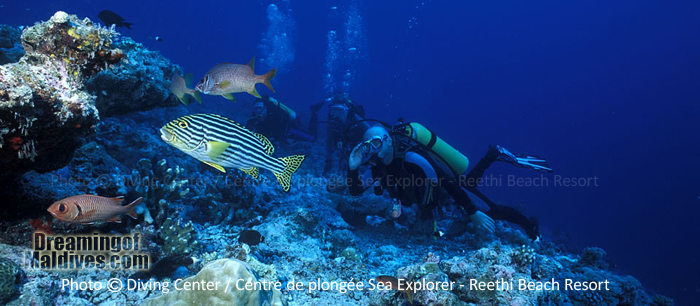 Deeply anchored into the Maldives and passionate about its magical underwater world, Robert is a living encyclopedia about Baa Atoll. A precious witness…
But no misunderstanding, rather than exposing it in words and long speeches, he rather will offer you a free Diving initiation or a snorkeling trip on the reef to make you see and feel it, because as he told us in his interview  : …"I believe everybody should be able to dive in his lifetimes once. Even if you don't have the money …you should be able to get at least the feeling of it.". Everything is said.
Robert was one of the first, together with Reethi Beach Resort, to actively show his engagement into the Baa Atoll Conservation Program and to officially work and participate for the Atoll protection.
One of his favorite spot ? Reethi Beach Resort gorgeous House reef, that he carefully observes daily and keep exploring again and again with the same curiosity an enthusiasm.
If you have the chance to stay at Reethi Beach meanwhile he's there too ( the man is busy ) and want to meet him, don't look further than the beautiful reef in front of your villa…you will probably find him there.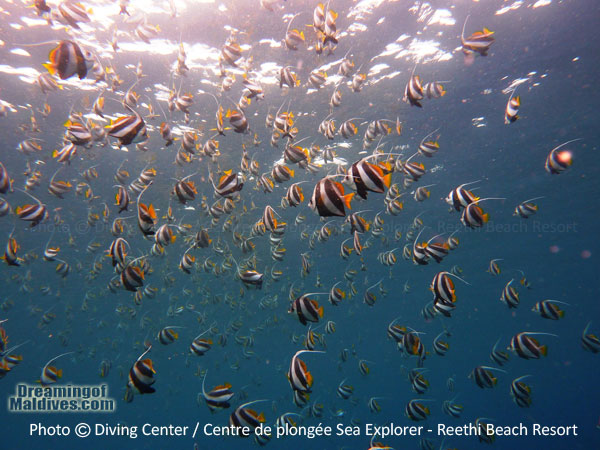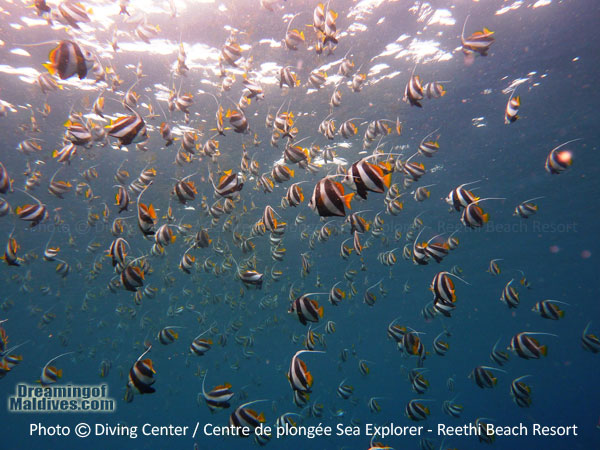 About Reethi Beach Resort
Reethi Beach is an Eco-Friendly 4**** Resort nestled on a splendid little Island at a 35 minutes flight from Male, in the Northern part of Baa Atoll. The Island name ( Reethi means –Pretty in Dhivehi …) could not better describe the outstanding beauty of the Island surroundings.
Reethi Beach is simply gifted with some of the most Dreamy assets you can expect from a Maldivian Island: surrounded by a superb fine sandy beach, the island has a very bright lagoon, big enough for swimming but also dotted with one the best House Reef we've seen in the Maldives, a carefully preserved lush vegetation on the inside and everywhere you look around, the typical Baa Atoll scenery, made of scattered little desert Islands.

Crown Jewel of the Maldives 4**** Resorts, Reethi Beach is one of the few Maldives Resorts to offer the possibility to spend a Dreamy Holiday at a reasonable price.
Casual and charming, the Island has a laid-back atmosphere and offers everything you can expect to enjoy a relaxing holidays : an excellent service, comfortable accommodation on the Beach or Over Water, plenty of sports and leisure, a good range of dining options with excellent menus and buffets, various bars nicely settled everywhere on the island, a Spa and last but not least, an All-Inclusive program which adds an exceptional value for a Maldivian holiday.
Entirely built in a Maldivian style, Reethi Beach offers 30 Beach Villas and 50 Deluxe Beach Villas all set at only 2 steps away from the beach and for more privacy and comfort, 30 Water Villas with unobstructed views on the Blue and offering according to their situation, a direct access to the reef or to a wide blue lagoon.
If you want to touch the Maldives Paradise at an affordable price, Reethi Beach Resort might be the one you are looking for.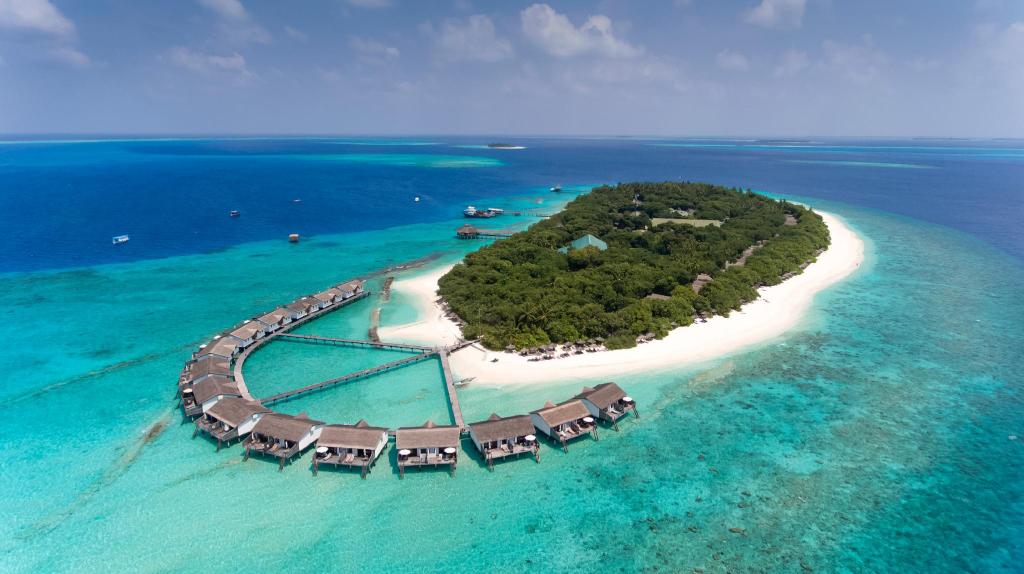 About Baa Atoll
Worldwide renown for its magical underwater World, Baa Atoll is one of the Hottest Diving Spot in Maldives. Without any surprise, and like everywhere in the Maldives, Baa Atoll offers an extraordinary variety of coral formation and marine species.
But besides offering some of the richest Waters in Maldives, Baa Atoll has something even more exceptional and unique to give :
– Firstly, it is one of the very few places on Earth where Whale Sharks have their own Sanctuaries.
– Secondly, the entire Atoll itself has been declared, since 2011, a UNESCO Biosphere in recognition of its outstanding environment and engagement from local communities and resorts.
– Thirdly, Baa is home to Hanifaru Bay, the World's largest concentration of Manta Rays and one of the Maldives best spot to snorkel with whale sharks.
Baa Atoll is today the most carefully observed and preserved Atoll in the Maldives with the creation  of the Baa Atoll Conservation Fund Partnership Agreements that was signed in November 2012 by 8 Resorts, including Reethi Beach.
Note : A beautiful Underwater Photo Gallery full of gorgeous (big and small) creatures + 2 Maps ( Maldives and Baa Atoll ) are waiting for you at the end of the interview !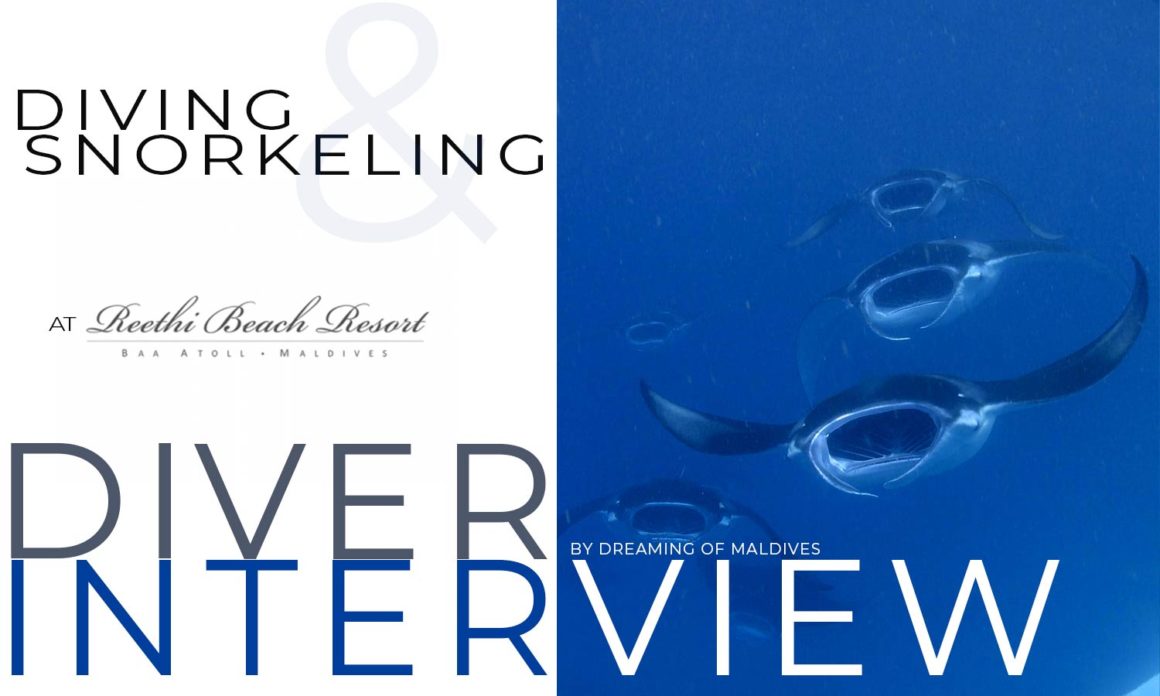 INTERVIEW
Diving in Maldives from a Professional Point of view.
Focus on Baa Atoll
Dreaming of Maldives Question. Hello, can you introduce yourself and where are you from ?
A. Robert. My name is Robert Schneider. I'm from Switzerland.
Q. Your diver degree(s) ?
A. State tested Diving Instructor 1979 and Instructor Trainer by SSI and PADI Staff Instructor.
Q. When and why have you started diving ?
A. I did my first dive in 1977 in the golf of Thailand.
Q. Have you been diving in other places around the world? If yes, where ?
A. Yes, I've been diving in several other locations such as Switzerland, Greece, Spain, Egypt, Seychelles, Australia, USA, Columbia,Brasil and Sri Lanka.
Q. How long have you been diving in Maldives ?
A. I started in 1979 !
Q. How did you become a dive center manager in Maldives ?
A. Maldives was and still is my dream destination. It is the best place to teach Scuba and it is also still the best place for me to dive even after so many years.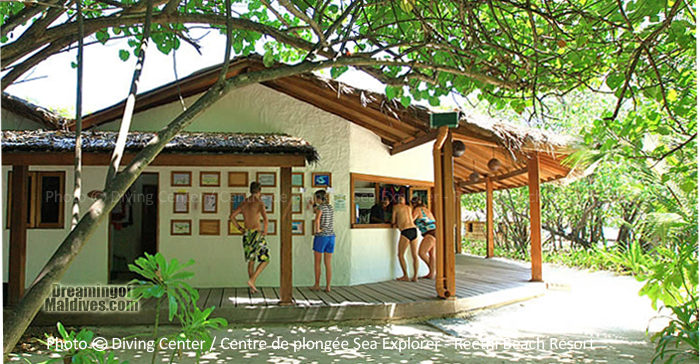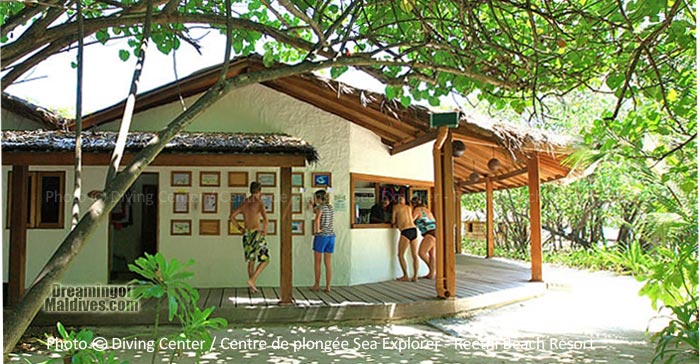 Q. How is the Diver life on a (small Island) resort ?
A. For me it's just paradise …thanks god not everybody would appreciate to live like I do.
Q. Holidaying yourself..Are you more underwater or on the land ?
A. . I spend a lot of my time with my kids in Switzerland.
Q. What are your favorite spots in your Atoll and why ?
A. My favorite spot in Baa Atoll is our own House Reef ( AN : it is indeed sensational ) because I know it very well.
I'm able to satisfy my customers on each and any dive. During this dives it is possible to see tiny sea slugs but as well the biggest fish on Earth, the whale shark ( AN 2 : Baa Atoll has a huge sanctuary for them ).
Of course we're not able to promise anything but every guests come out of the water with a big smile.
Q. If you've worked in other Atolls. What are your favorite spots in Maldives and why ?
A. Yes, I worked in other Atolls as North Male, South Male and Ari Atoll.
I like every dive but for sure the Maldives Victory ( AN : a famous Shipwreck of the Maldives – see more at the end of the article ), close to Hulule in North Male is one of my favorite spot.
Q. How do you compare Maldives diving with the rest of the top spots around the world ?
A. As I had dive centers in Sri Lanka and in Seychelles on both destination was the weather condition all ways an issue. Here in Reethi Beach we are able to dive 7/24 on 365 days a year… is this not paradise ??
Q. The difference(s) ?
A. The logistic is on other parts of the world more complicated.. bus pickup.. harbor up and unloading… it's time consuming.
Q. I am curious to know about :
– Your most exciting/memorable moment.
A. My first Whale Shark.
– Your worse
A. My first snorkeling experience… without briefing and proper introductions.
Diving at Reethi Beach
Q. Baa Atoll : what are the top spots proposed from Reethi Beach Resort ?
A. – Donfan Thila it is submerged reef – starts at approx. 8m plenty of fish life Sharks, eagle ray, napoleon wrasse…
– Dharavandhoo Thila as well. It is a submerged reef with beautiful canyons and nice overhangs. During Summer time it is a great Manta place.
– Blue Hole is a chimney starting at 22m an ends at 7m but also the fish live is extraordinary.
Q. 1 Diving Spot not to be missed inside Baa Atoll ? Which one ?
A. Nagili Nagu if you like to dive in a fish soup this is the place. There are hundreds of batfishes and so many other species.
Q. Is it dangerous to dive in Maldives ?
A. Maldives is known for it safe diving, as the regulation and as well the implementation are in favor of safety diving.
Q. Any wrecks around the Resort ?
A. Unfortunately none.
Q. What is the best season for you to dive around in Baa Atoll – anything about currents, visibility, big species?
A. We do not have a high and a low season… during December – April we get great visibility and during the rest of the year we have limited view but at that time we get the big stuff even around the house reef like Manta Rays and Whale Sharks.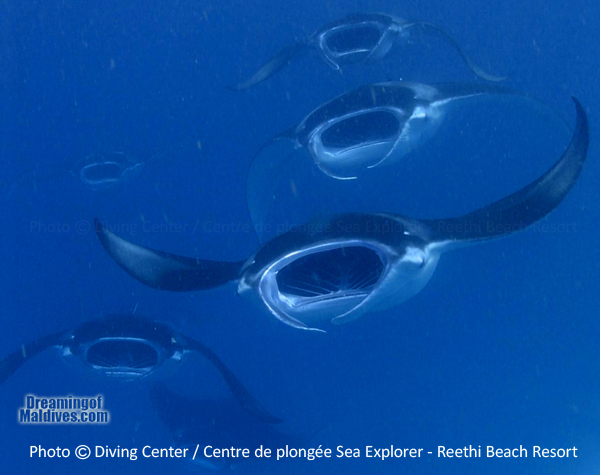 Q. Best season for Mantas ?
A. May to November.
Q. Best season for Whale sharks ?
A. The same, May to November.
Q. How is the coral around The Resort ? Improvement ? Worsening ?
A. After El Nino in 1998, the coral reefs around Reethi Beach has well recovered but unfortunately not completely yet. However, fish life is tremendous !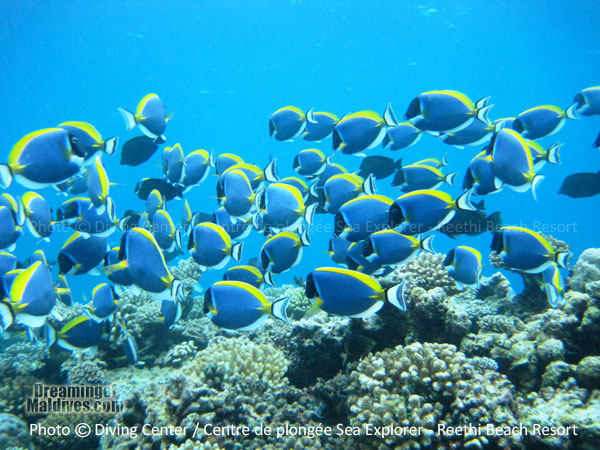 Q. How is the coral in Baa Atoll. ? Improvement ? Worsening ?
A. In the whole atoll you can discover beautiful unspoiled coral reefs, a dream of different shapes, colors – just paradise of course not every reef is the same, but in general the coral grow in Baa Atoll is great.
Q. Any scuba-dives outside the Resort house reef ? How is the scuba-diving around
A. We have around 50-60 dive spots around the resort, each and any of this spot is different, some got a great underwater landscape other are we know for the fish life, others for the possibility to see sharks or manta rays and of course we got as well reefs with beautiful overhangs.
Q. Can I see nice underwater flora / fauna ?
A. Of course we got one of the best diving world wide..if you are a Diver I'm sure you will be not disappointed by the variety of corals and fish life.
Q. Approximate Scuba-Diving Depths expected ?
A. Max. 30 meters. Maldivian Diving Regulation imposes this depth limit.
Q. Any basic advice for divers ?
A. The most important is that a diver is neutral in the water – unfortunately, most of the divers today are over weighted… please check at the safety stop when you breath out what happen…. now let's reduce at least 1 kg !!!
Snorkeling at Reethi Beach
Q. How is the snorkeling around Reethi Beach Resort ?
A. Four buoys marking the entries and exits were set on the channel site, especially for snorkelers and divers, to be used during both high and low tide for their own safety.
The house reef can be explored from early morning until late in the evening. On the West site of the island at a distance of about 20 to 80 meters from the shore the reef ends on edge where the reef drops down to about 30m.
The best place around our reef is on the reef edge where you can see coral fishes as well pelagic animals, eagle rays or even Dolphins.
On the East side, there is a vast Thundi (sand lagoon) with interesting coral blocks and some nice artificial surprises.
We offer a Guided House Reef Discover every Day and free of charge for half an hour where you can discover hundreds of different Fishes.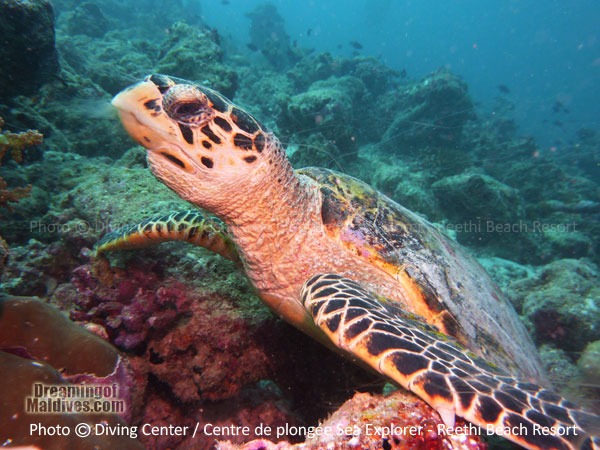 Q. Can I see nice underwater water life ?
A. I don't wont exaggerate but we have turtles, rays, sharks ( very small one ) and a varieties of different species around our house reef. Due to the Island house reef diversity and wealth of fish life, snorkeling is surely one of the most beautiful one in the Maldives.
The regular passing of spinner dolphins, eagle rays, schools of barracudas, batfishes and the thousands of fusiliers are just some of the highlights. You can also see turtles, octopus, lobsters, moray eels and of course our Lemon Shark family.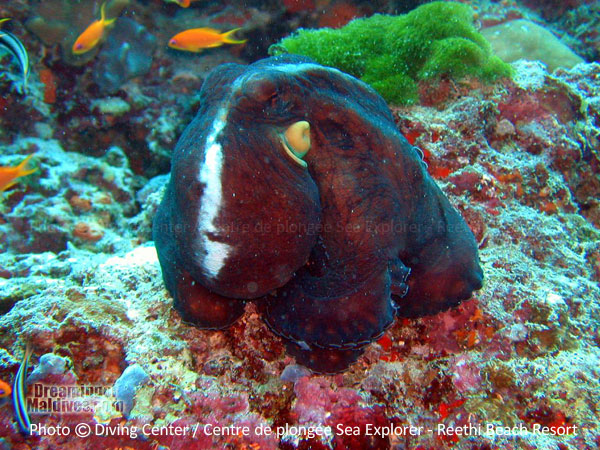 Q. Approximate Depth outside and inside home reef ?
A. It starts at the shore down to about 2m on the reef at the reef edge the depth drops down to about 35m.
Q. Snorkeling in front of the resort beach. (near the villas) Can I see nice underwater flora / fauna ?
A. YES. You enter a marvelous world at a few steps. And please go snorkeling, there is no danger, it's just great…BUT don't stand on stones ( these are living Corals ) .
Q. Is it safe for children? Do you have material for our small ones ? which age ?
A. Yes, it is safe to snorkel with kids, but inform yourself first before you enter the water, as we got high and low tide we got currents as well! And yes, we're equipped with some children equipment.
Q. Night-snorkeling. How is it ?
A. We offer everyday a free guided snorkel excursion on the Island house reef. It's a highlight.
Coral reef lives twice : first during the day and second during the night. Just explore under supervision of our snorkeling guides…you will do it again and again.During evenings we receive visits from sting rays, guitar sharks and cobias which come right up to the shore at their daily feeding time. Octopus, Lobster, Squids and a lot more can be seen too.
Q. Any top snorkeling spot reachable by boat ? Distance / time by boat ?
A. We visit great snorkeling spots every week and several time . Distances from the Resort can be between 15 to 45 minutes.
One trip is dedicated to Turtle Reef which means that you will have the chance to snorkel with turtles.
Another one is aimed to discover over thousands of colorful corals and if you like Nemo, we'll visit him.
For example :
– Nemo Garden just at 25 minutes away from Reethi Beach. It is a beautiful reef with different anemones and their clown fishes, turtles, and beautiful corals.
– Coral Paradise at approx. 60 minutes. On this unique place you will feel like in 1001 nights, with some of the most beautiful corals of Baa Atoll, and also ,Tunas, Eagle Rays, Lobsters and big schools of Banner Fishes.
– Turtle Reef is at 40 minutes away…We are able to give nearly a 100% Turtles garanty and of course you will see as well other reef inhabitants like Tunas, Eagle Rays, Sweet Lips, and Batfishes…
HANIFARU BAY
Reethi Beach Resort is one of the few resorts located close to Hanifaru Bay where Manta Rays and Whale Sharks come each year to feed on planktons from May to November.
The 4-star resort is one of the best island to stay to swim with the giant sea creatures !
Read more : Snorkel with Manta Rays and Whale Sharks From Reethi Beach
Q. Any basic advice for snorkelers ?
A. Please be aware of the Sun and remember it's more fun and safer when you snorkel with a partner !
The Resort Diving Center
Q. Can you tell us about your Diving Center ?
A. We operate our Diving Center -Sea Explorer, for 30 years. We're known for our safety standard and for the way we teach diving to our students. We provide recreational diving and Nitrox diving. Our courses range from beginner to Divemaster level. Sea Explorer Dive School is a PADI 5 Star Gold Palm Resort Center.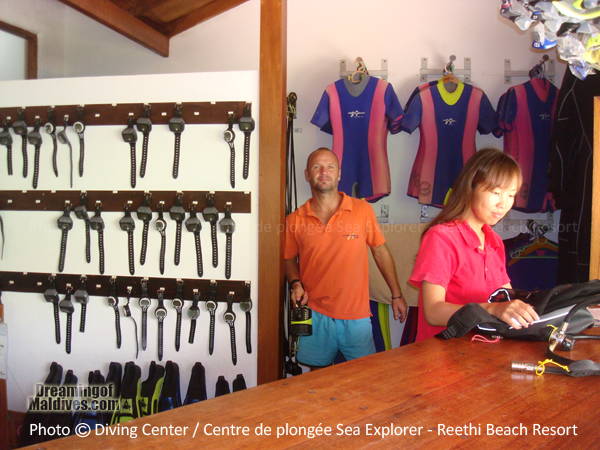 Q. Spoken languages at the diving center ?
A. English, French, German, Dhivehi, Japanese, Italian.
Q. Starting from level 0. Which level can I be if I stay 1 week in Maldives ?
A. In 4 days you will be an Open Water Diver.
Q. How many divers maximum per group ?
A. Normally 4.
Q. Can I dive privately ?
A. Yes this is possible, of course there is an additional fee.
Q. Starting price for a simple dive ?
A. USD 50 ( plus taxes ). Nitrox is free.
Q. How much costs an initiation ?
A. It is Free of Charge ! Because we believe everybody should be able to dive in his lifetimes once. Even if you don't have the money to make a diving course, you should be able to get at least the feeling of it.
Q. Beginner course (discovery ) – where and how does it take place ?- Any age/health issue/requirement ?
A. If you would like to try Diving once in your life, Reethi Beach Resort is the perfect location for it.
After an introduction to the gear, you will start your adventure in the shallow lagoon. Following a few exercises, you will discover our beautiful house reef with dives from 2 to 4 meters depth.
If your doctor allows you to fly to Maldives, you are able to dive : our oldest beginner was 78 years old ! Kids are welcome as well 12 years old is a perfect age but you can already become a Junior Open Water Diver at 10 years old. ( AN : Our 8 years old son made his Diving initiation there, in the shallow lagoon…fantastic !)
Q. Not all our readers are divers or snorkelers (yet). "I am afraid of the depths…Convince me"
A. Of course you are afraid of the depth…as a snorkeler or a swimmer, you're depending on the air at the surface.
But if you become part of the sea, you immediately loose your fear, especially as we go step by step further down.
If you feel good at 2 meters, we try to go at 3 meters and so on…
Try at least an introduction with us. In 1.5 meters only, you will be a diver at the moment you hold your head underwater –
Don't worry, I hold your hand. See you soon.
END –
© DreamingofMaldives.com
Maps of Baa Atoll and Diving sites reachable from Reethi Beach
Locate Baa Atoll and Spot some of the best Diving Sites reachable from Reethi Beach resort
Diving and Snorkeling at Reethi Beach in Photos.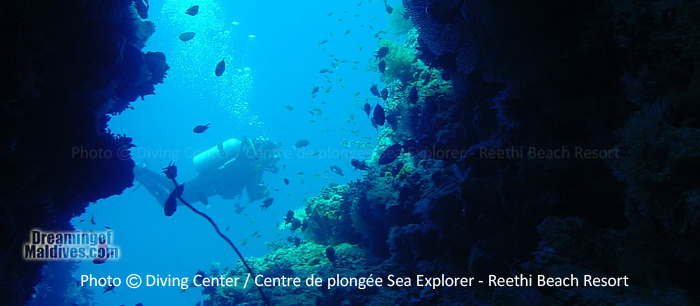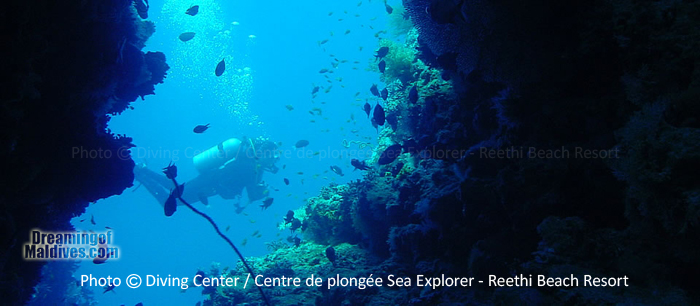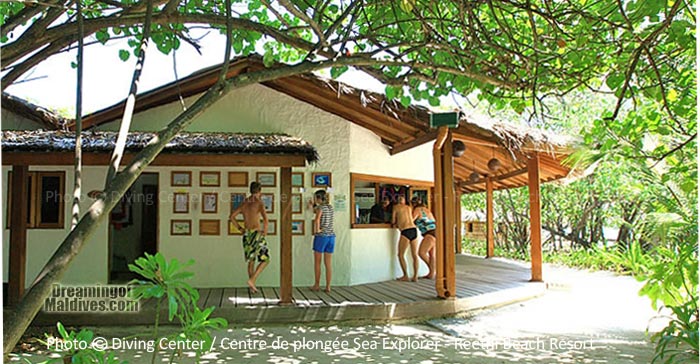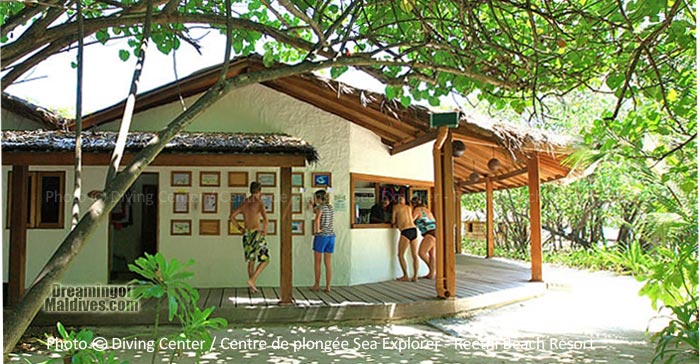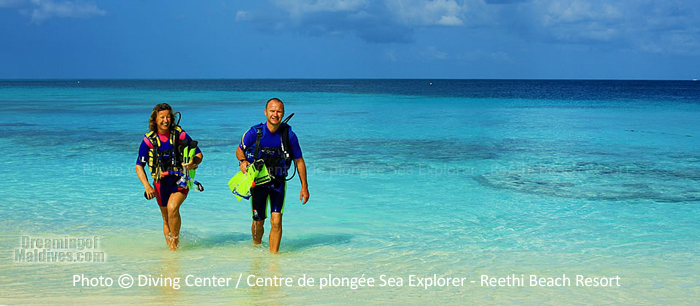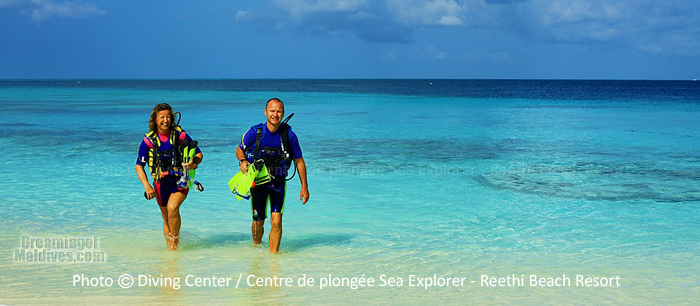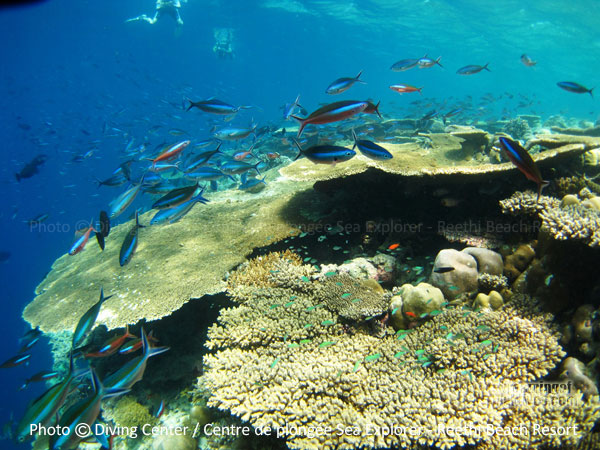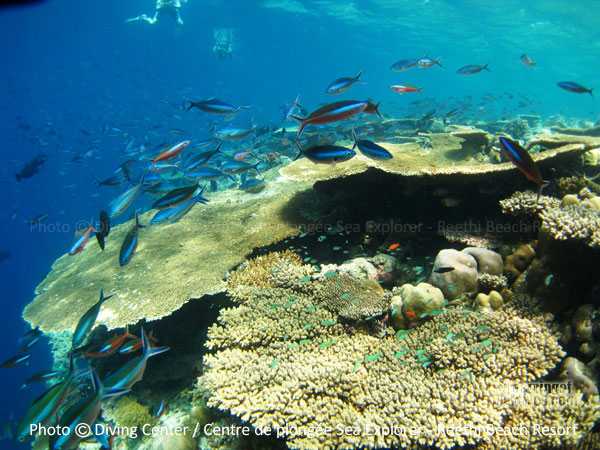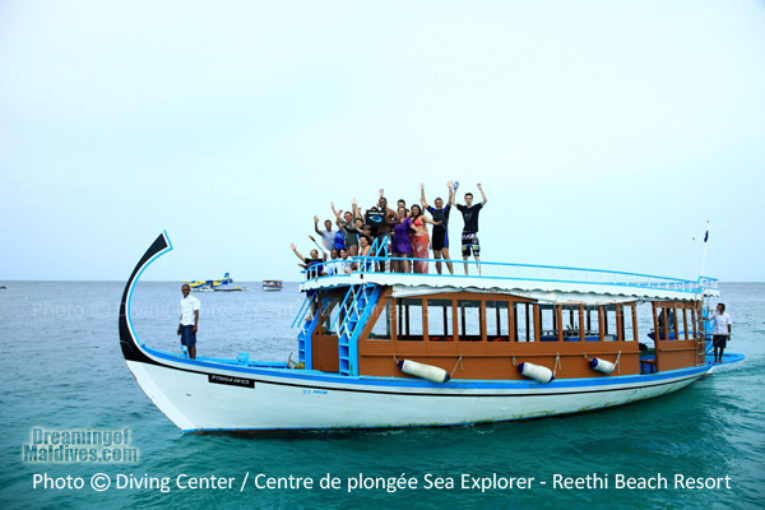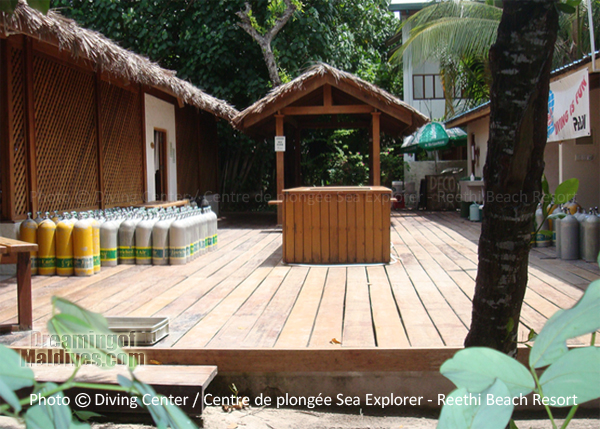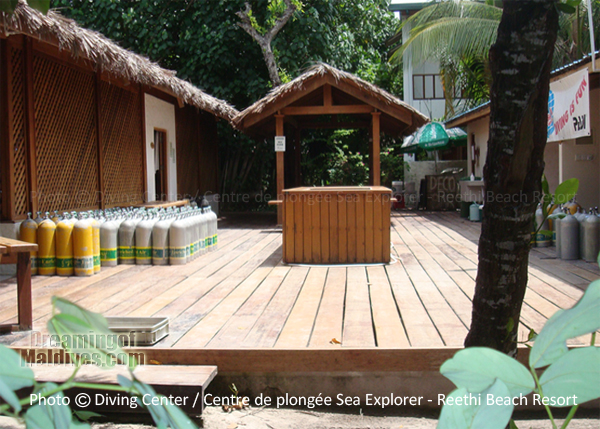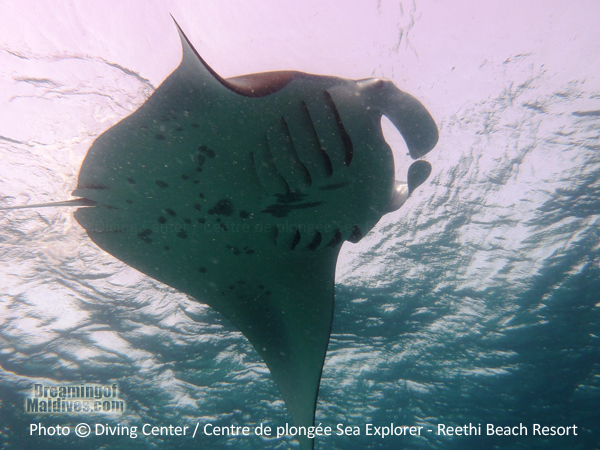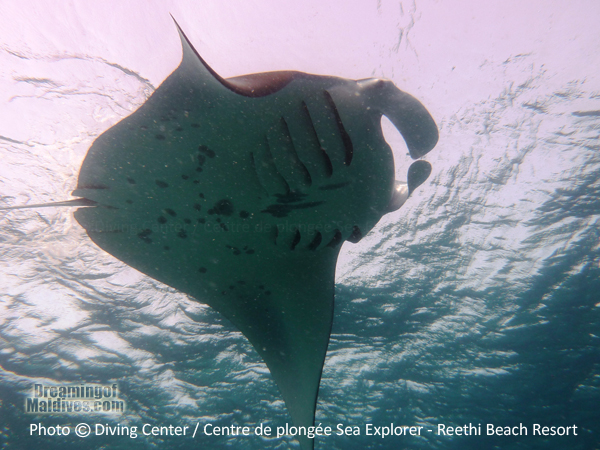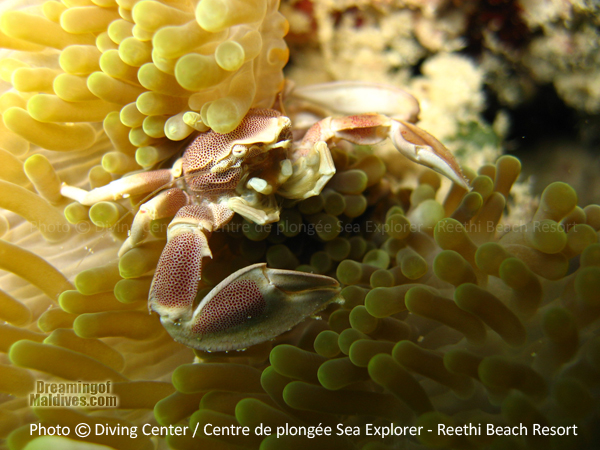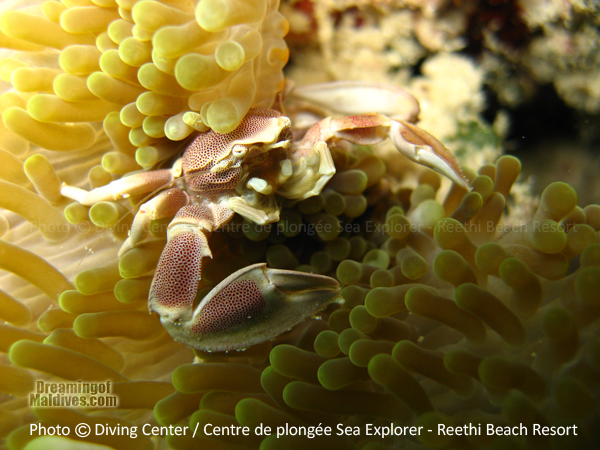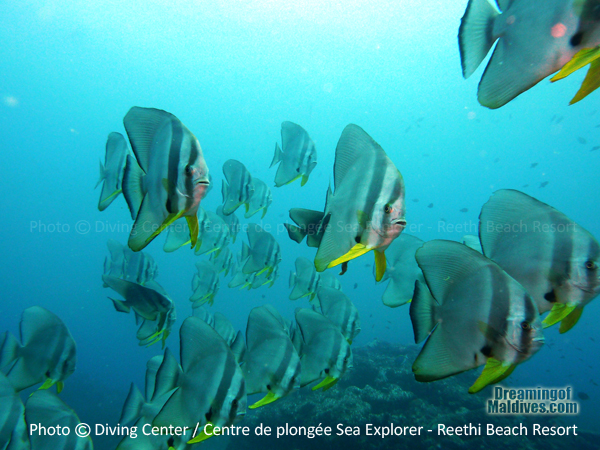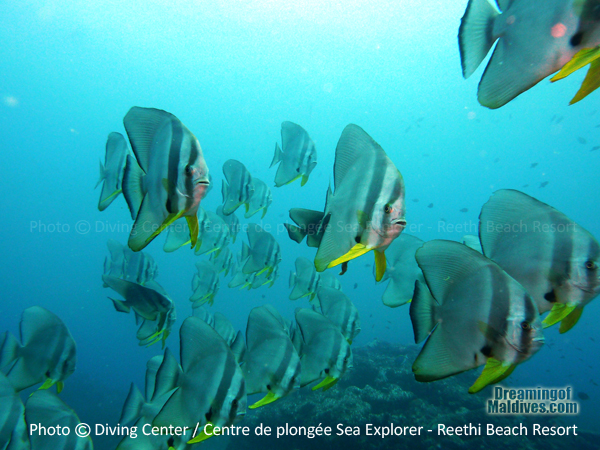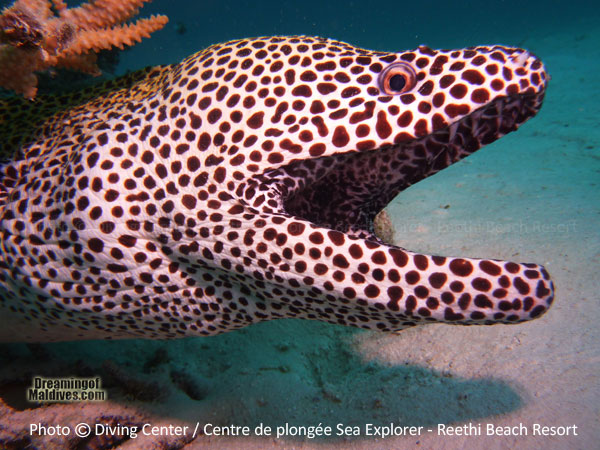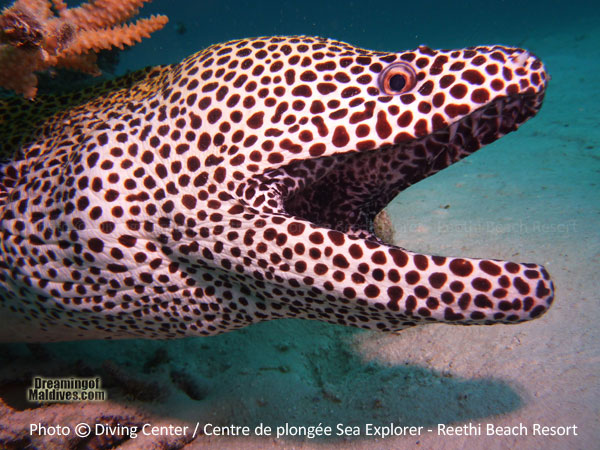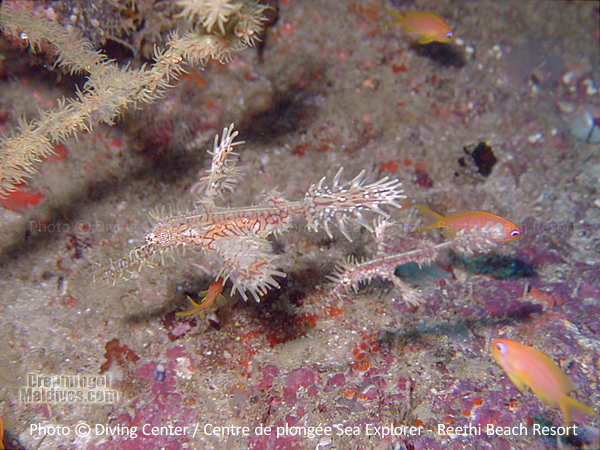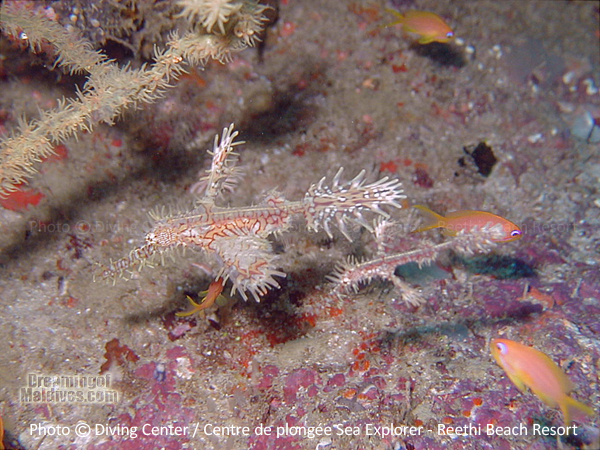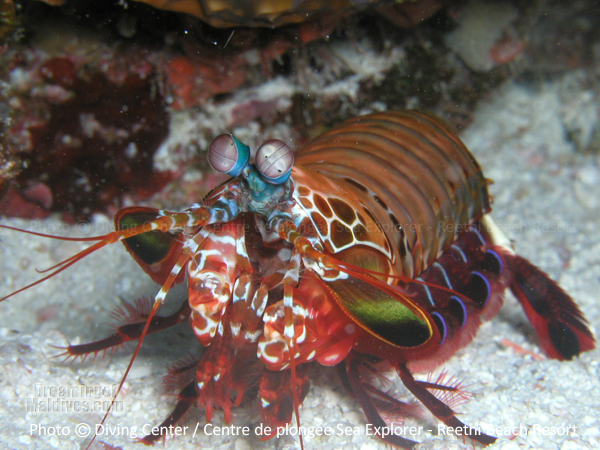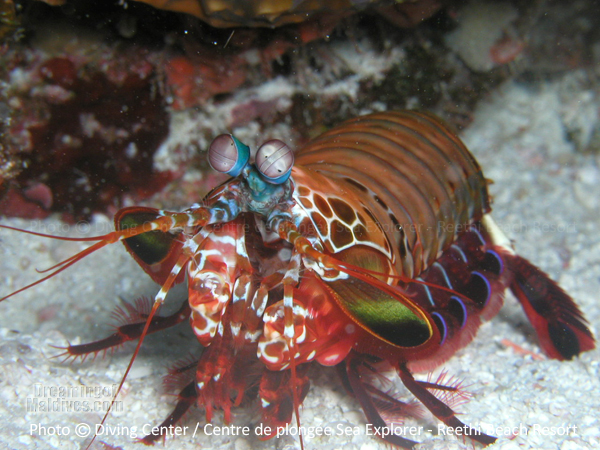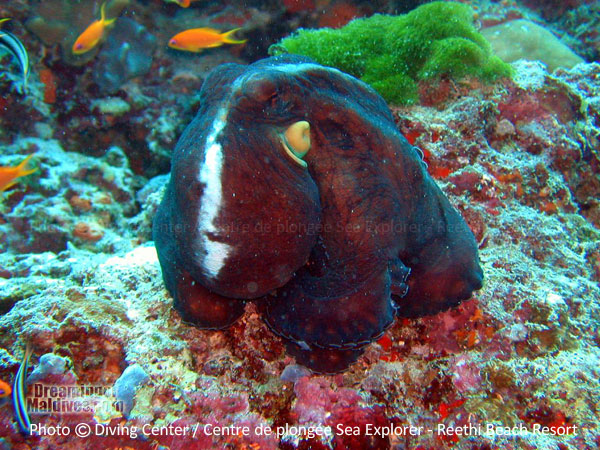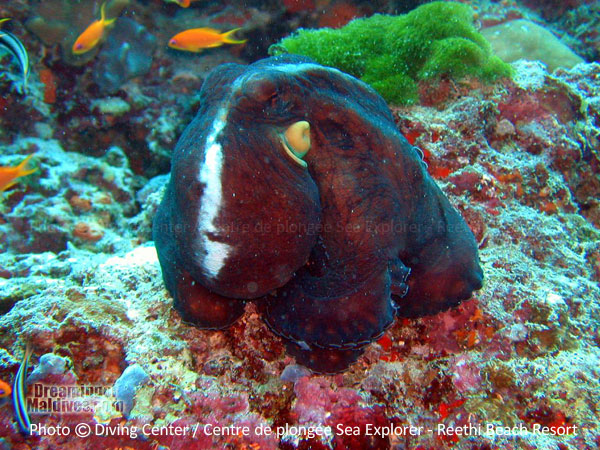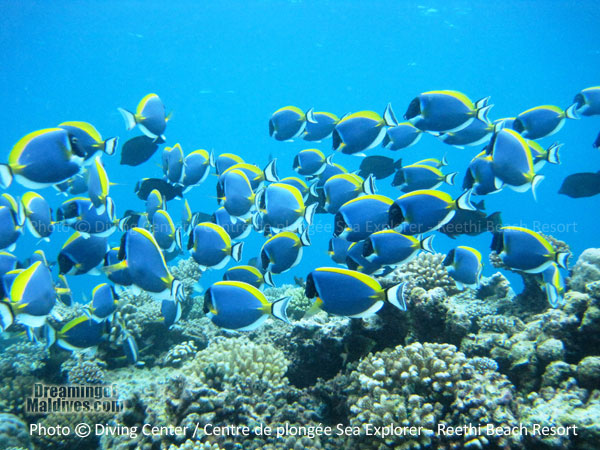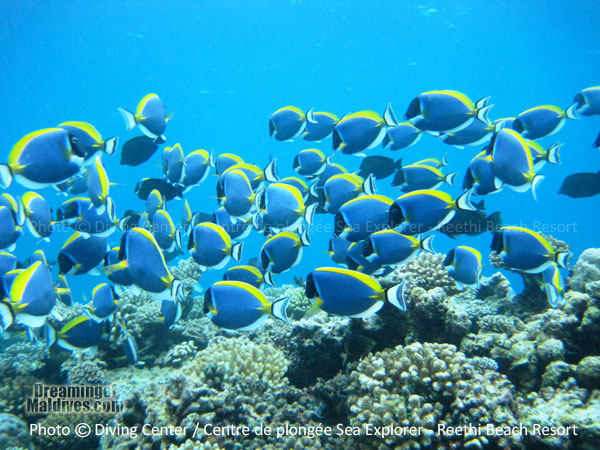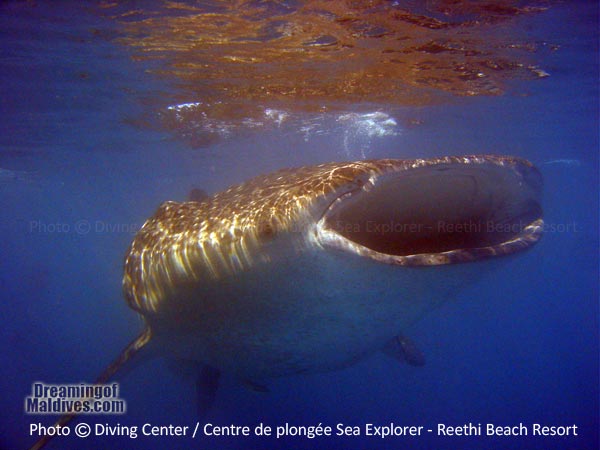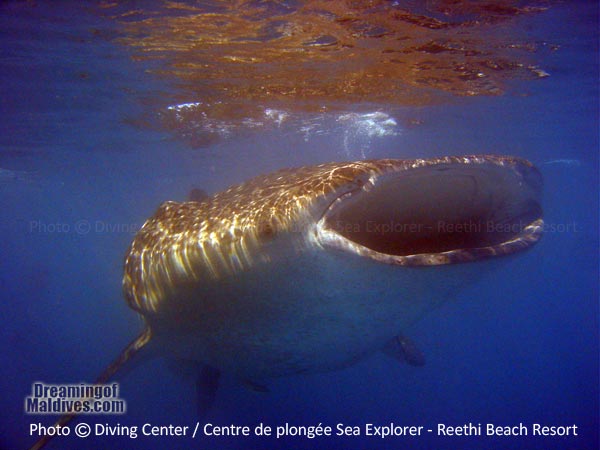 Book Reethi Beach Resort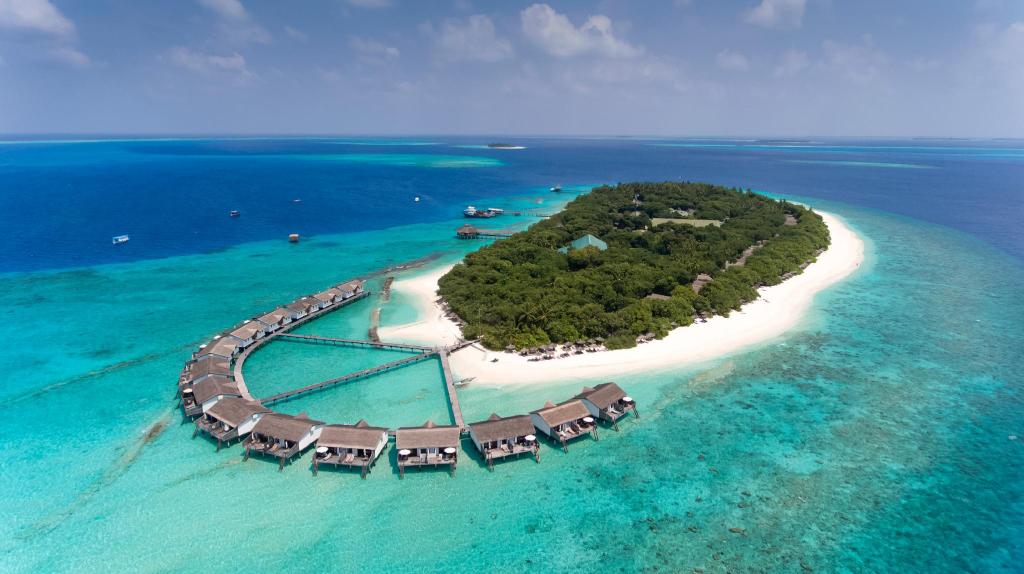 Continue reading :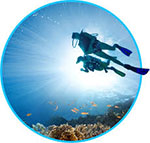 more diving and snorkeling in baa atoll and around Hanifaru
Read more

If you're a diver and plan a holiday in Maldives, I've put together 8 of the best dive spots in Baa Atoll. You could spend years…

Dreaming of swimming with whale sharks meanwhile holidaying in Maldives ? Your dream is about to come true with this complete guide dedicated…

Milaidhoo Maldives, in Baa Atoll, invites guests to swim with manta rays, the sea giants, in Hanifaru Bay during the Manta season. In…

Let's go underwater for a Diving and Snorkeling exploration of Baa Atoll at the exquisite Amilla Maldives with the Resort Dive Center…
Follow us on Facebook, Youtube and Instagram
for more Maldives Dreams & Stories
Maldives TOP 10 Dreamy Resorts 2024
YOUR CHOICE. YOUR DREAM. YOUR VOICE