These extraordinary sunken beach dining settings in Maldives are created for you to enjoy a magical Sunset around a gourmet dinner.
Accompanied by fine-dining dishes, these one-of-kind dining settings are featured in some resorts only and require hours of work to be achieved.
Beautifully designed and decorated, their ephemerality makes them even more sensational.
In Maldives, where Sunset beach dinners are always very dreamy, some resorts offer extraordinary dining settings solely made of sand sculpted tables and seatings.
Beach dining experiences available in the Maldives are beyond compare.
A Sunset beach dinner for family or couples is at the top of many traveler's bucket lists. Maldives resorts master the art of creating romantic moments. They know how to create sumptuous settings to make your dining experience truly surprising and unforgettable.
Whether your dream to dine at a table immersed in the lagoon, in a swimming-pool, on the beach, in your villa, in a tree, on a private sandbank, in a jungle, with a private cinema screening or at the center of a heart made of candles, dining experiences available in the Maldives are beyond compare.
Your experience, sensations and emotions will vary according to the resort creativity.
Sunken dining beach tables. How do they do it?
For the occasion, a table and seats are dug and entirely sculpted in the sand. The creation is ephemeral and take hours of work.
The seating is made comfortable with several pillows and can be agremented with beautiful items and covered with fabrics.
The setting is often surrounded by candles and torches.
What is the price for a dinner with this set up ?
A sunken dining beach table will cost you a minimum of 140 USD per person for the complete experience, menu included, without drinks.
When available, I also include some menus.


If you are an epicurean like myself…
have a look a these recipes
Enjoy The Maldives Sunset With These 10 Sunset Beach Dining Settings Made Of Sand
Enjoy the Maldives Sunset with these exclusive beach dining settings entirely made of sand.
You are invited to dine at a sunken table around a gourmet menu with a dreamy Sunset show, followed by stargazing.
Please have a seat and enjoy.


Velassaru Maldives. A Sand Dining table on the beach
Velassaru Maldives was one of the first resort to make sunken beach dining settings.
Sunken Table at Velassaru Maldives
On the island superb beach, romantic dinners are organized on sunken sand dining tables which can be arranged with various decorations.
This magical moment will cost you US$ 145 per person and includes a 4-meal Gourmet menu.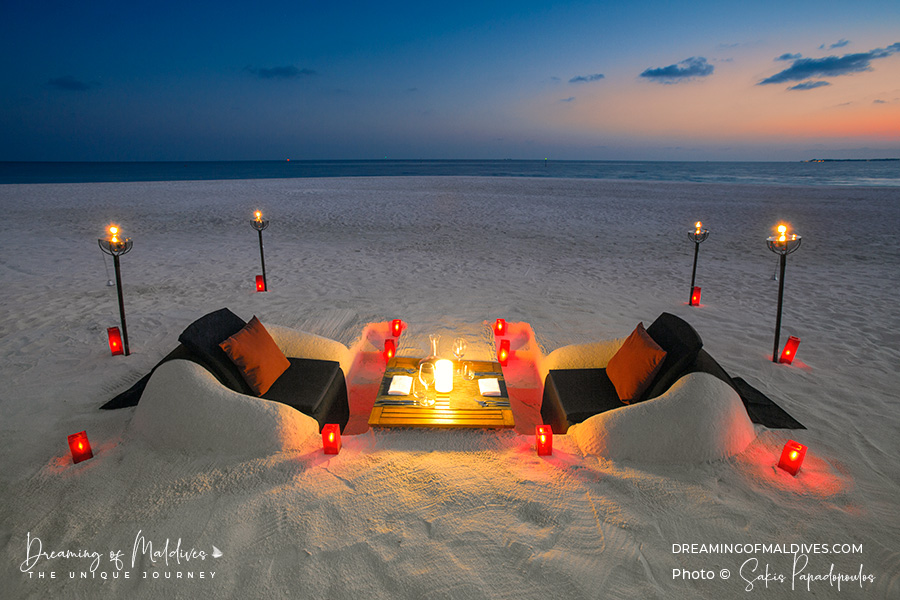 We have personally stayed at Velassaru Maldives
Ask me any question
Our Video of Velassaru maldives
Velassaru Maldives Full Resort Video. The Most Beautiful Resort Places !


Romantic Evening Dinner
at Velassaru Maldives.
The menu
Soup Select from a choice of:

Butternut Squash with Coconut Milk and Crouton
Classic Traditional Atoll Lobster Bisque with Aioli Crouton

Starters Select from a choice of:

Butter Poached Jumbo Prawn with a Garden of Guacamole
Foie Gras Torchon served with Granny Smith Apple Marmalade, Red Current Compote with a Toasted Brioche

Mains Select from a choice of:

Seafood Trilogy Served with Mint Perfumed Green Peas Purée, Baby Sautéed Vegetables
Surf and Turf Atoll Lobster with an Extra Tender Tenderloin Beef with Truffled Pumpkin Purée and Buttered Sautée and a Duo of Asparagus

Dessert

Lemongrass and Coconut Cheese Mouse with Fresh Raspberry
Book Velassaru Maldives
in association with our trusted partner
& personal counsellor in Maldives


Raffles Meradhoo Maldives. Romantic beach Dining at The Firepit
At Raffles Meradhoo Maldives, the table and chairs are carved from the sand at The Firepit, the resort outdoor barbecue restaurant where hearty seafood and meat specialties such as spicy lobster with green papaya and tender beef tenderloin are flame-grilled over the charcoal fire.
The menu can be chosen from The Firepit carte du jour and gourmet dishes.
BOOK Raffles Meradhoo Maldives

in association with our trusted partner
& personal counsellor in Maldives


Milaidhoo Island. Sandbank Private Dining
At Milaidhoo Island Maldives, private beach dining options come in a wide variety.
This sunset champagne and canapés cruise takes you to the resort private sandbank. After a 30 minutes Sunset Cruise with Champagne and Canapé onboard of a luxury speedboat, you will arrive at the sandbank where a superbly luxurious dinner with lobster and gourmet treats will wait for you.
The sandbank is all yours for 4 hours and team members will be at your disposal.
Called Star Reflection, this dreamy private Champagne & canapé cruise, gourmet dinner and exclusive dining set up carved in the sand will cost you US$ 1,400 for two.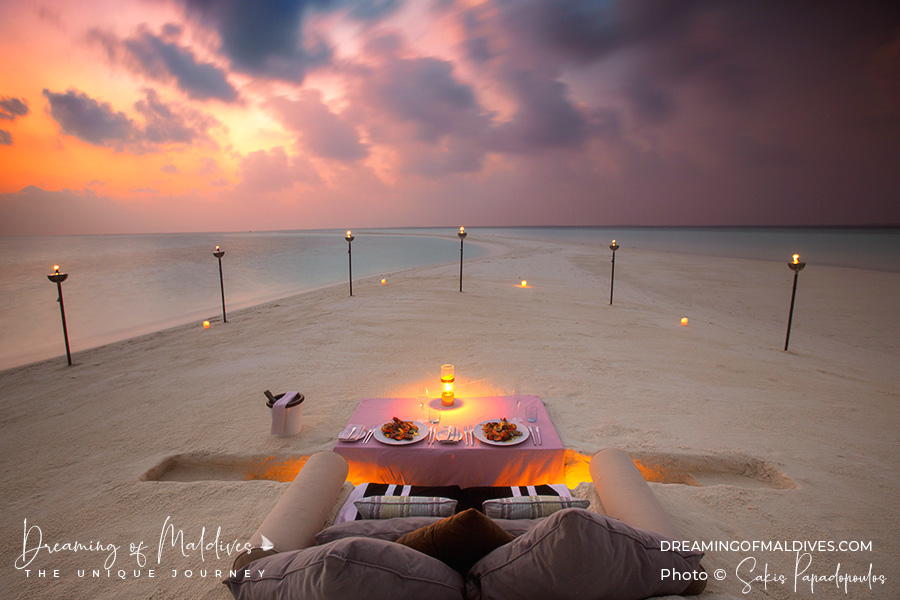 We have personally stayed at Milaidhoo Island
Ask me any question
Our Video of Milaidhoo Maldives Sandbank
Stunning Drone Footage of Milaidhoo Sandbank. A Dream Video for Honeymooners #MilaidhooMaldives


Destination Dining-Stars Reflection at
Milaidhoo Island Maldives.
The menu
Sunset Champagne and Canapés Cruise

Smoked trout and buckwheat blinis, sevruga caviar, parma melon sticks, camembert and grape boats

Starter

Pan seared hokkaido scallops, organic mesclun leaves, young peas, truffle dressing

Hot Grill

Skewer wagyu beef, new zealand lamb cutlets, king prawn brochette, whole maldivian lobsters, grilled vegetables, marinated persian feta and tomato salad, grilled potato salad
Condiments: cepe jus lie, tomato salsa, lemon and lime wedges

Desserts

Ear frangipani, mixed berry relish, king island double cream
Arabic style coffee brew and petit fours
BOOK Milaidhoo Maldives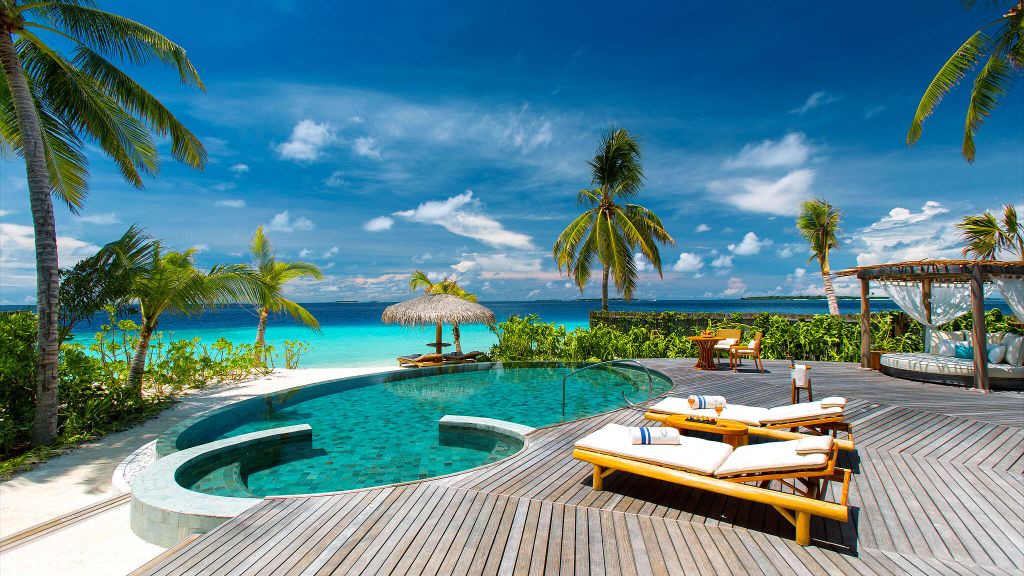 in association with our trusted partner
& personal counsellor in Maldives


Hurawalhi Maldives. A Dream Beach Dining for 10
Hurawalhi Maldives is known for its underwater restaurant and its romantic concept ( the resort is for adults only ).
One of the best event is this amazing beach dining setting like these big sculpted sunken table for 10 persons on Dream Island, the resort private sandbank.
Called Dream Island Veli Dinner ( veli for sand in Dhivehi ), this beautiful beach dining consists of a 5-course fine dining experience with sand arrangement sitting that can be created for both solo travellers, couples, as well as larger parties of guests.
One sand table can be sculpted for up to 10 persons and will cost you US$ 300 per person for a 5-course dinner up.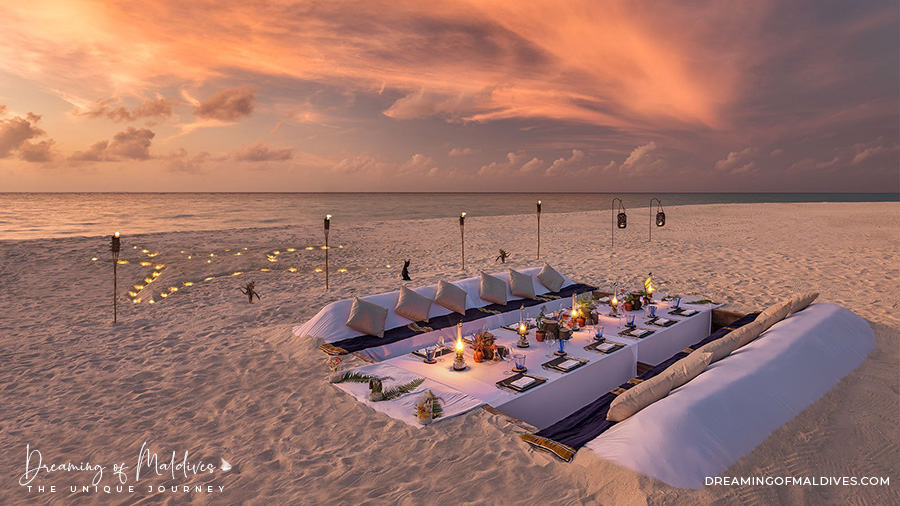 Dream Island Veli Dinner at
Dusit Thani Maldives
Menu Highlights
Made by the resort Executive Chef, the dinner highlights are :

Sesame-seared Maldivian ahi tuna with chiffonade cucumber salad, sesame oil, ginger dressing, orange segments, avocado pearls and crispy seaweed, banana tempura, coconut shaving nougat and Gru Kiru boakiba in a shell of coconut.
Book Hurawalhi

in association with our trusted partner
& personal counsellor in Maldives


Dusit Thani Maldives. Borderless Dining
This beach dining setting for 2 or 6 is one of Dusit Thani Maldives Destination Dining signature concepts called The Borderless Dining.
The Borderless Dining consists of various dining options organized in stunning settings and featuring sumptuous menus designed to suit every occasion.
One of the most beautiful location and set up for this dining experience is here on the resort beach at Sunset with sunken sculpted sand tables and seats for 2 up to 6 persons.
Table for 6 at Dusit Thani Maldives
or just for 2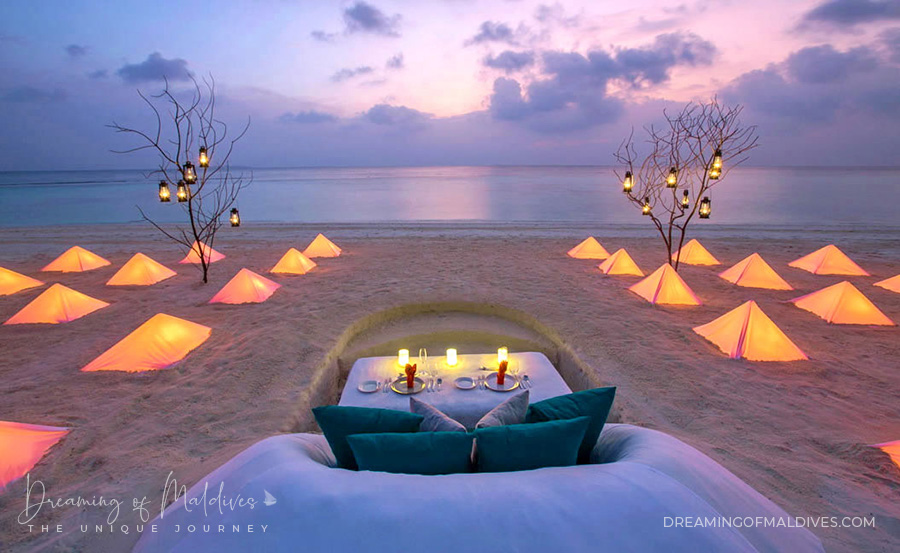 BOOK DUSIT THANI MALDIVES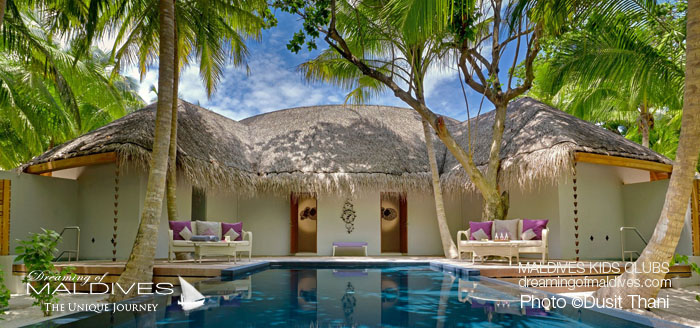 Average Price : 675 USD / per night
with booking.com
or
Access exclusive offer with our Trusted Partner


Anantara Veli. The Sunset Sink-In sand table
When it comes to private dining at Anantara Veli, it's never one size fits all, there are all sorts of options organized in various beautiful settings around the island in the resort Dining By Design concept.
This Sunset sink-in sand table for 2 is one of the resort most beautiful option. The choice of the menu is all yours. A sommelier will help you pair it with the perfect wines.
Starting price US$ 180 per person.
BOOK Anantara Veli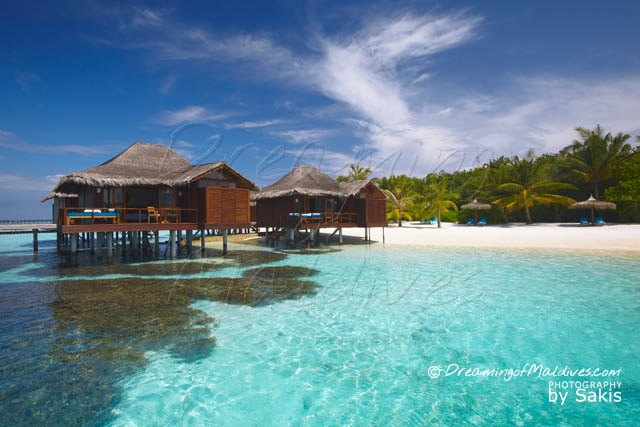 with booking.com
or
Access exclusive offer with our Trusted Partner


Anantara Kihavah Villas Maldives. Designed Dining
Like Veli, Anantara Kihavah Villas also offer sunken table set up in its Dining by Design private dining concept. The beautiful beach dining setting is sculpted on an isolated sandbank or on the resort beach. The place is decorated with torches that form a path to the table.
The expert chef will prepare an entirely customized dinner carefully crafted with the freshest local and organic ingredients meanwhile your personal butler will cater to every need you may have.
Starting price US$ 200 per person
We have personally stayed at Anantara Kihavah
Ask me any question
Our Video of Anantara Kihavah Maldives
Anantara Kihavah Villas Maldives The Resort Most Beautiful Places #AnantaraKihavah #Maldives #Bestof


BOOK Anantara Kihavah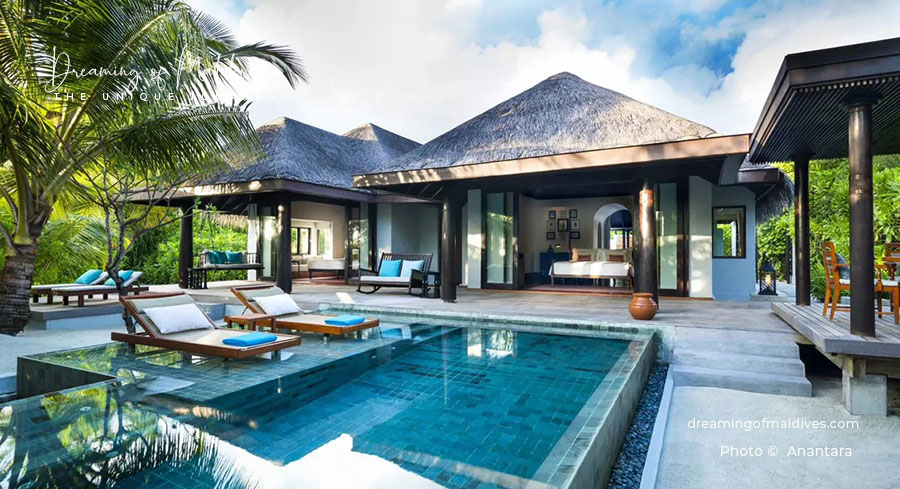 with booking.com
or
Access exclusive offer with our Trusted Partner


Gili Lankanfushi Maldives. A Beach Dining that feels like a Dream
Beach candlelit dinners are one of Gili Lankanfushi's many highlights.
Called Dine Under The Stars, these beach dining experiences are an endless journey for the senses with a stunning choice of set-ups, locations and menus based on top ingredients only and prepared by passionate Chefs from around the world.
This Sunset beach dining setting here is one of the most extraordinary of all.
The table and seats are sculpted in the sand and surrounded by a heart-shape which is also digged in the sand and filled with candles. The result is absolutely stunning.
Price upon request.
We have personally stayed at Gili Lankanfushi Maldives
Ask me any question
Our Videos of Gili Lankanfushi Maldives
The Best of Gili Lankanfushi Maldives Resort #GiliLankanfushi #BestMaldivesResort #Maldives
Gili Lankanfushi Maldives Dreamy Video #GiliLankanfushi #BestMaldivesResort #Maldives
The World's Best Hotel : Gili Lankanfushi Maldives #GiliLankanfushi #BestMaldivesResort #Maldives


Book Gili Lankanfushi Maldives With us and GET THE BEST OFFER !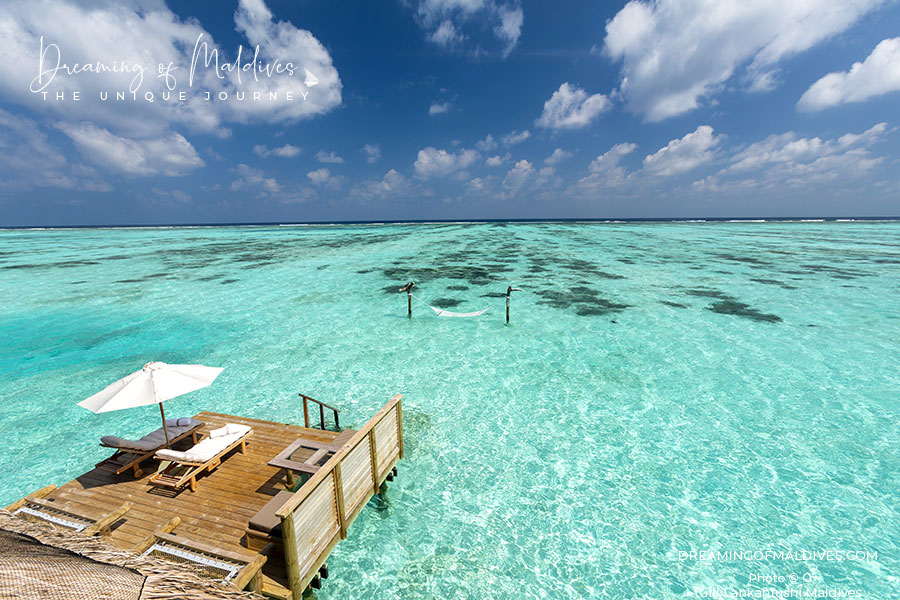 Enjoy Exclusive Deal !
in association with our trusted partner
& personal counsellor in Maldives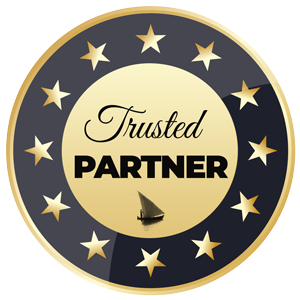 More Romantic Beach Dinners in Maldives
Soneva Fushi provides one of the most exquisite setting in the Maldives for a wedding. The Maldives' original desert island hideaway is a true…
Discover Oblu Select at Sangeli, one of the best and most affordable 4* Premium All Inclusive Luxury resort in the Maldives in this new Dreamy…
Discover the TOP 10 activities and 'Things to Do' at Soneva Fushi Maldives. Watch a movie on the beach, stargaze the Maldivian…
Follow us on Facebook, Youtube and Instagram
for more Maldives Dreams
Your TOP Best Maldives Resorts 2023
YOUR CHOICE. YOUR DREAM. YOUR VOICE
[ Official ]
Traveler's Choice
12th Edition