Diving in Maldives at a glance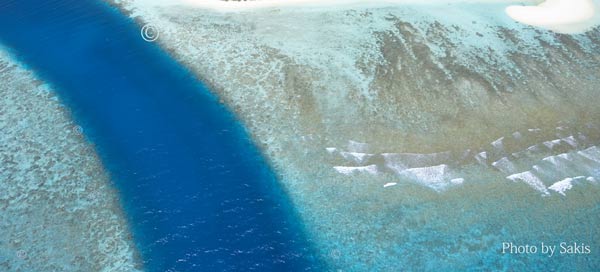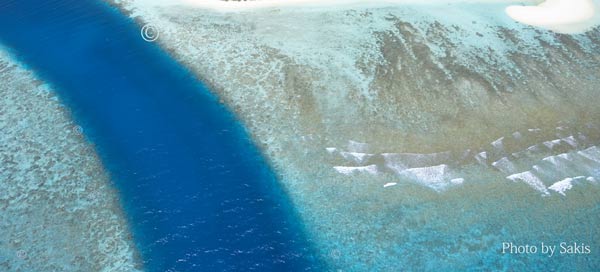 Maldives are undoubtedly a Paradise for divers and snorkelers.
The archipelago offers a wide range of undersea sites. The Ocean that surrounds Maldives can reach a depth of 4000 meters. Outside of atoll edges, reefs rapidly fall to abysses and can give vertigo to the most experimented diver.
On the other side, inside reefs offer ideal conditions, reaching an average of 50 meters depth. In Maldives, a few minutes of boat transfer are sometimes enough to bring you to the most exciting and rich diving sites. Some Resorts even possess at a close range, idyllic waters for a deep and breathtaking dive, giving the possibility to divers to reach out their exploration site directly from the beach.
For beginners, it will be the absolute occasion to feel their first scuba diving emotions. Maldivian lagoons are a must for a diving initiation. Such waters assure a safe and guaranteed opportunity to live high-emotion moments.
In Maldives, like a few other diving destination in the world (New Caledonia, French Polynesia, Bahamas….), scuba diving initiations can be done in lagoons without necessarily having to dive first in a swimming-pool, giving you a first glimpse of the abundant Sea Life of Maldives. Pristine, clear and calm waters will contribute to make you feel serene and confident.
Diving initiation prices vary according to the Resorts. You should expect an average of 50 euros -app.70 US- as a starting price for a 45 minutes to 1 hour experience.
If you believe that scuba diving is definitively not made for you, you will still be able to discover Maldives under sea marvels with a simple snorkel equipment.
In some Resorts, reefs can be explored and reached directly from the beach in front of your villa.
The magic show starts after a few meters.
Tip :
Ask to your travel agent for confirmation of existing nearby snorkeling spots. Any good travel agent must be able to inform you on this matter…and others.
If you book through the internet or directly with the Resort, do not hesitate to send them an e-mail with your question list.
So, let yourself be tempted.
White sandy beaches and swimming around in their lagoons might be enough to enjoy Maldives, but the experience will not be complete without having seen their amazing under sea life.
Maldives TOP 10 Dreamy Resorts 2021
YOUR CHOICE. YOUR DREAM. YOUR VOICE