Baros Maldives is known to be one of Maldives best resort for snorkeling. The small Luxury island is surrounded by a superb house reef at proximity offering great snorkeling discoveries at only a few meters away from the beach or directly from your water villa.
Let me show you why Baros Maldives is a true Dream for snorkeling Lovers.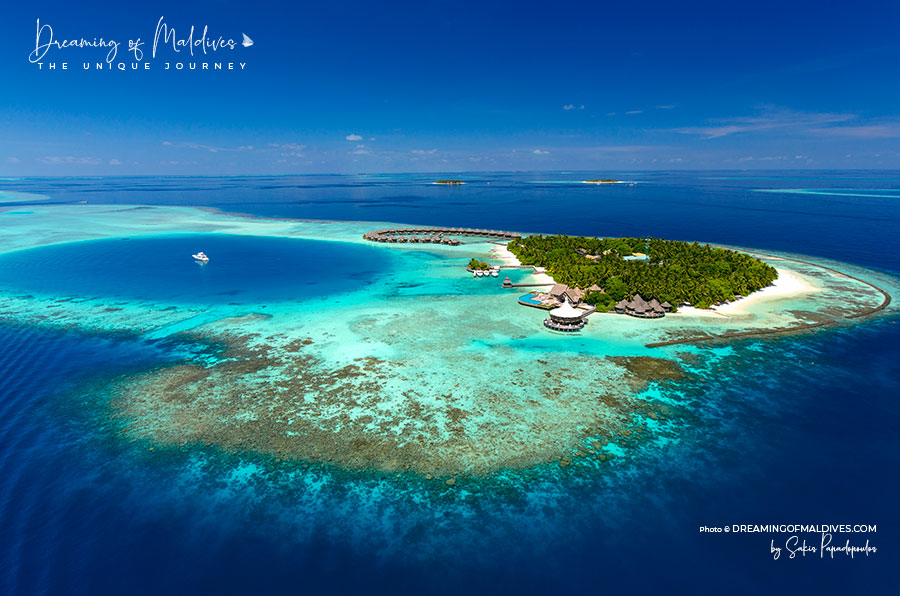 The Maldives islands can be divided into 3 categories.
( see my complete Maldives snorkeling guide for more information )
Baros Maldives Island is a Type 3.
A Dream for Snorkeling and for Water Sports.
Type 3
Close-by house-reef + a wide Lagoon.
= Great snorkeling + Sailing
We have personally stayed at The Resort
Ask me any question
Being myself a snorkeler, windsurfer, water skier and diver, Baros Maldives is the perfect example of an island that gives everything I am Dreaming of !
Baros Maldives at a Glance
Baros Maldives is a small luxury island located in North Male Atoll at 25 mns by luxury speedboat from Male Airport. Both elegant and intimate, the island is a true haven of tranquility and is renowned for its romantic charm, absolutely idyllic for a honeymoon and the beauty of its surroundings.
The resort is set in a palm tree lush garden and is surrounded by a vast turquoise lagoon and a magnificent coral reef. A winning combination for lovers of water and underwater activities.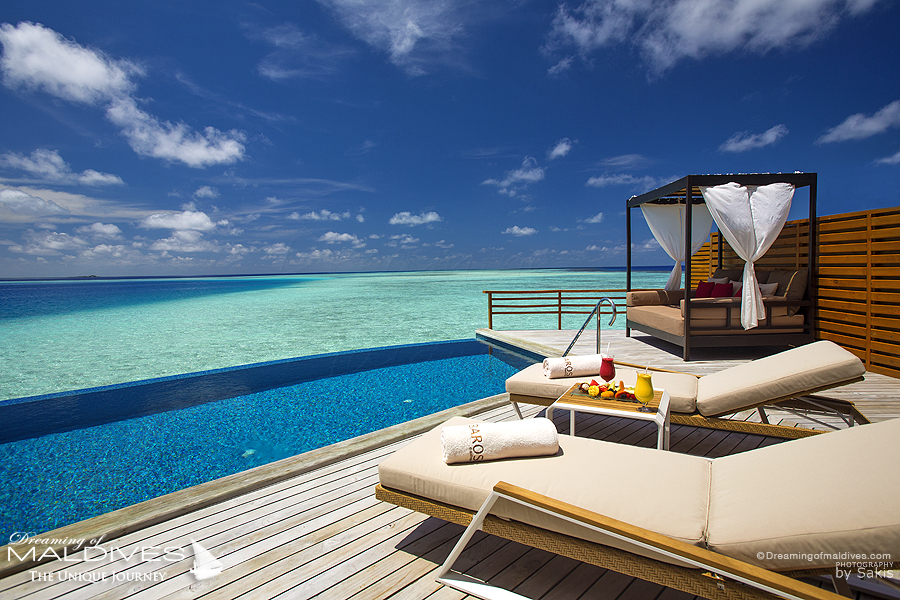 Baros Maldives features 75 pure Maldivian-style villas all nestled in a tropical vegetation along the beach or over water.
The resort is an ideal gateway for diving with some of the best spots of North Male Atoll at a close range and offers great snorkeling sites a few meters away from the beach and the majority of the villas.
Video
Our Video of Baros Maldives
Baros Maldives Full Video. A Romantic Maldives Resort for Snorkeling Lovers. #BarosMaldives

Baros Maldives, a complete Dream for snorkelers and Water sport lovers
Baros Maldives has everything :
…A beautiful lagoon for water sports.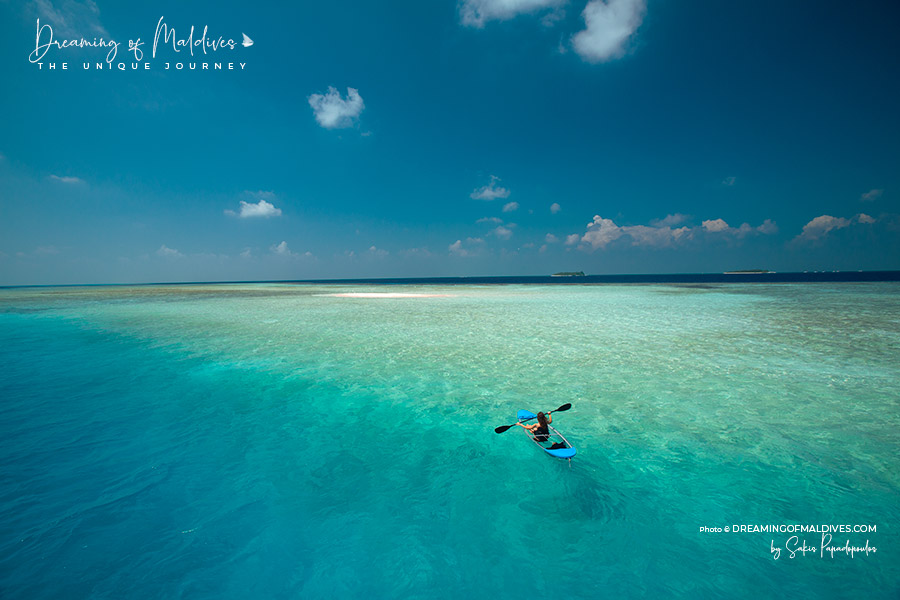 + an amazing House Reef for snorkeling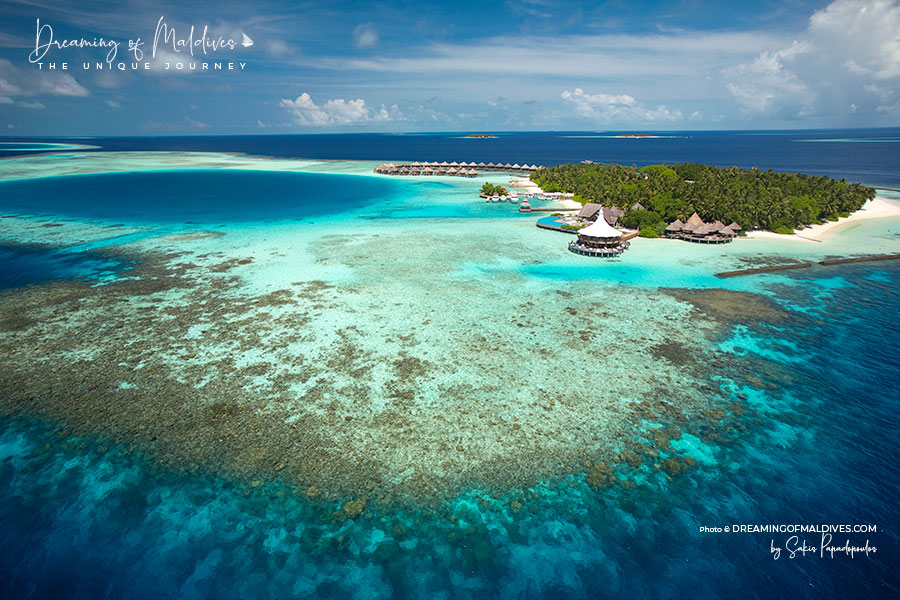 Besides being of the most Romantic resort in Maldives, Baros is also a complete Dream for snorkelers and water sports lovers.
The resort offers a complete range of sports and water activities favoured by natural dreamy assets : a big and beautiful blue lagoon, ideal for sailing, and water sports and amazing reefs located at a very close reach, ideal for snorkeling.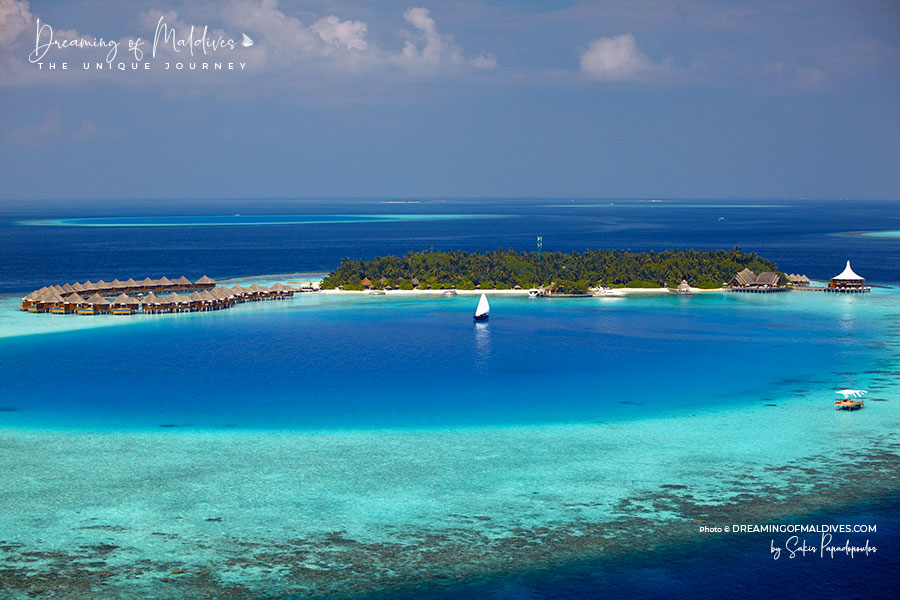 Baros Maldives What We Love
# Very Romantic & Intimate
# Gastronomy
# Snorkeling
# Elegant & Friendly
# Service
Dreaming of a Luxury and Romantic Resort close to Male that offers excellent snorkeling ? Don't look further, Baros Maldives has it all.
Look at this map where I pinpoint the resort snorkeling areas and the villas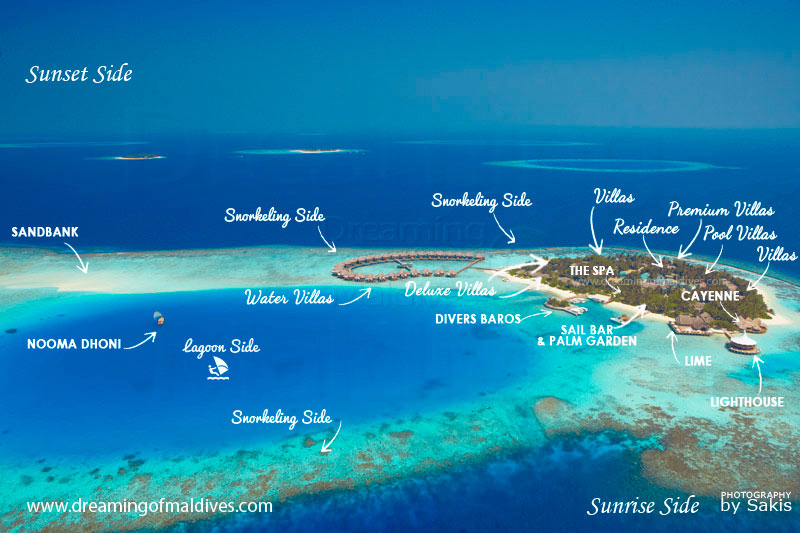 Baros viewed from the North East side.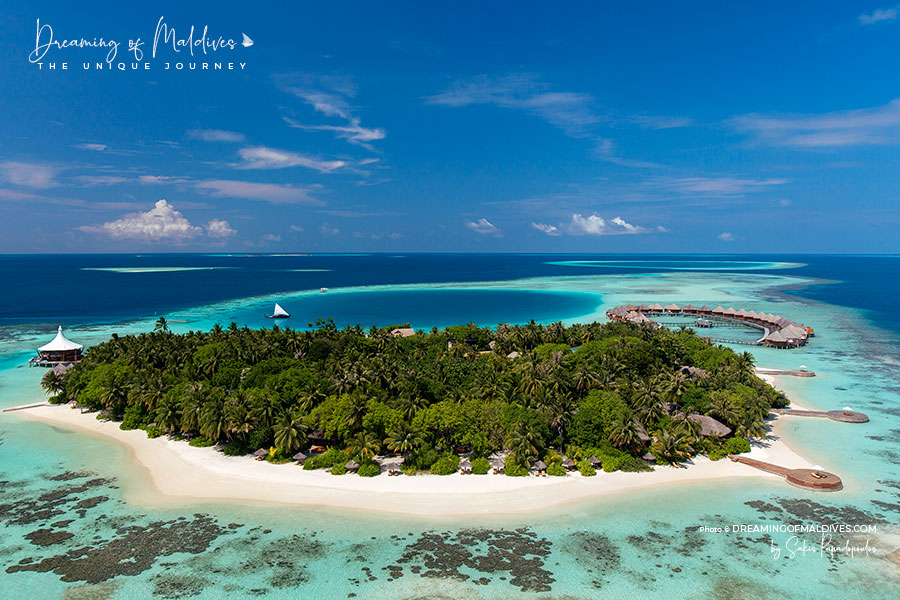 Baros viewed from the South West side.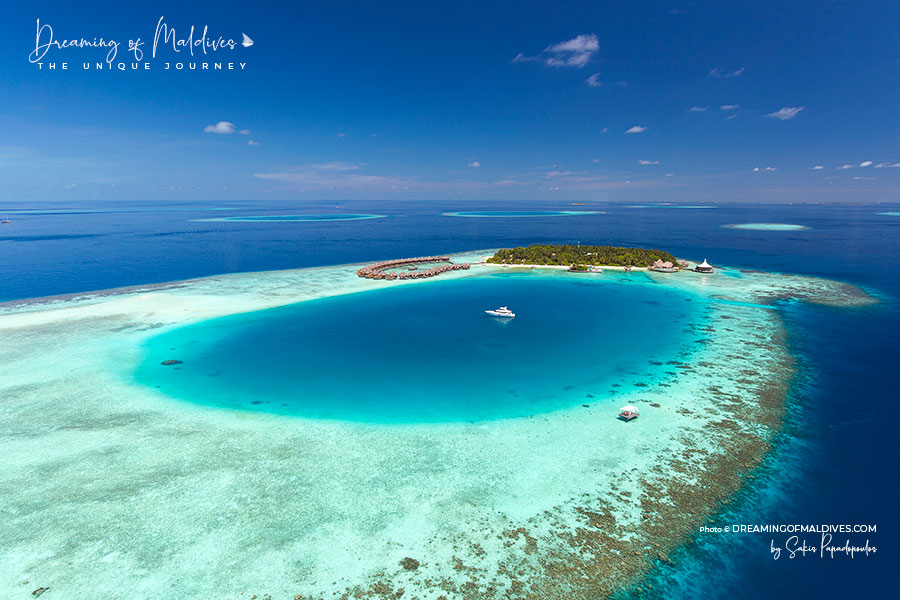 Listed in my 15 best & favorite Maldives Resorts to Snorkel, Baros Maldives offers perfect snorkeling spots for every levels :
Beginners will love to learn and start to explore, meanwhile advanced and experienced snorkelers will be astonished by its marine life abundance.
If you wish to wander further and explore more underwater spots, Baros has more options :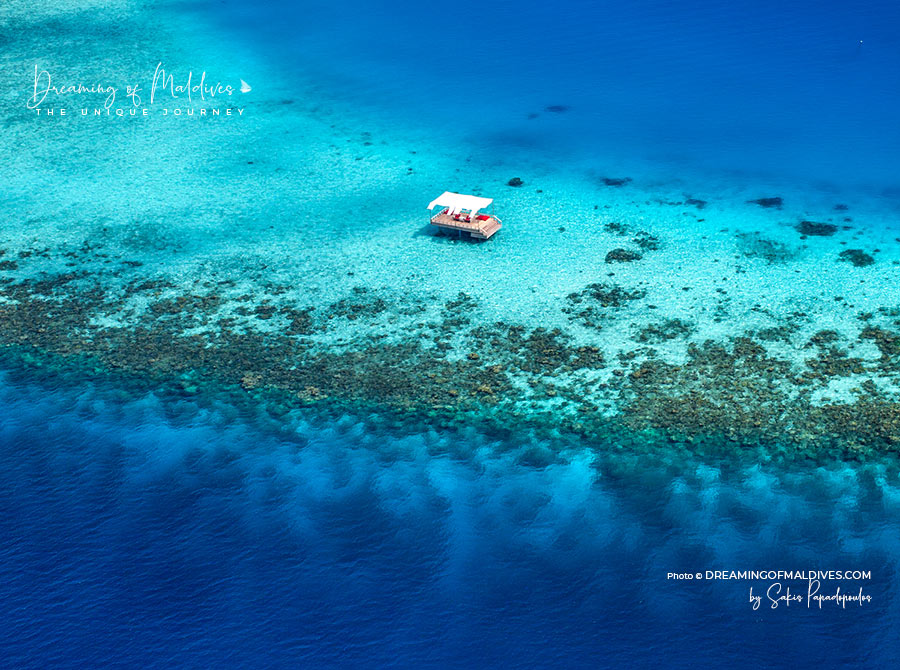 The Piano.
Located on Baros Maldives beautiful house reef, between the resort internal lagoon and the coral walls, The Piano is a wonderful starting point or resting area to go snorkeling.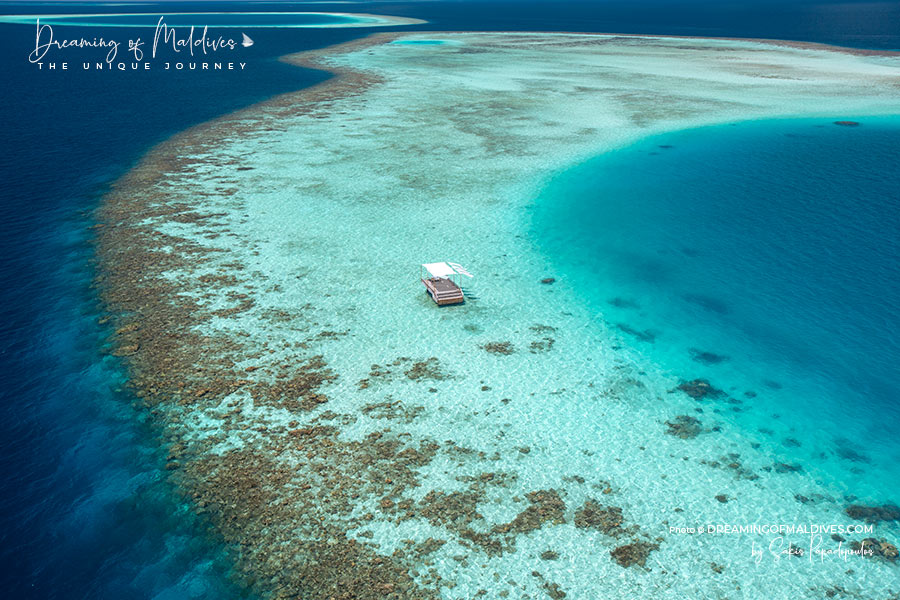 The Piano is also used for Romantic Lunches, Sunset Dinners, Yoga, Private meditation and massages .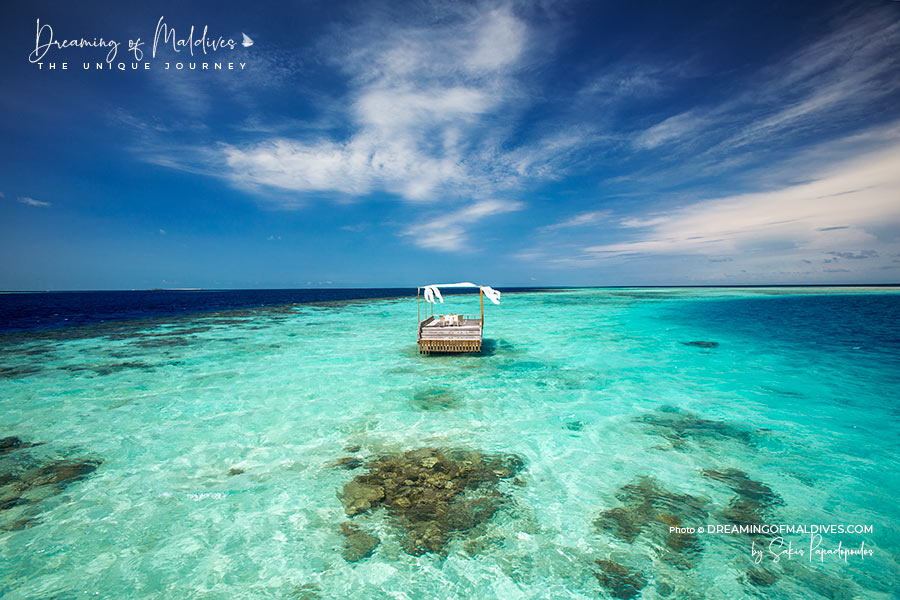 The Piano at Lunch And Dinner
Baros coral reef is very rich and easily accessible from the Island. Around the island, a protection wall allows the beginners to stay inside the protection zone where a lot of marine life can be seen.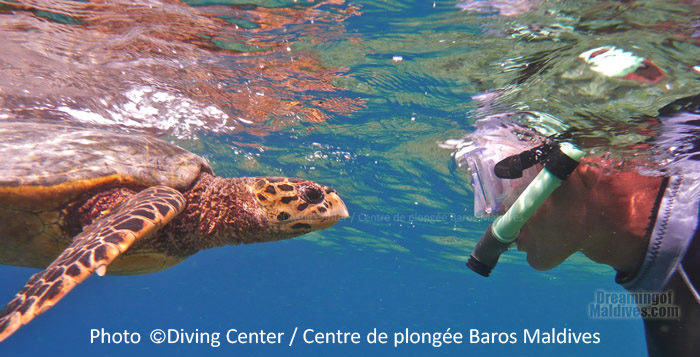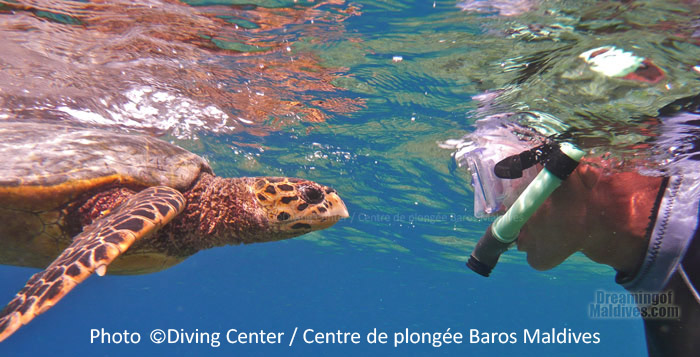 More experienced snorkelers will venture out this wall where snorkeling is even more amazing.
Manta's, sharks and turtles are some of the many species that can be encountered on Baros Maldives reefs.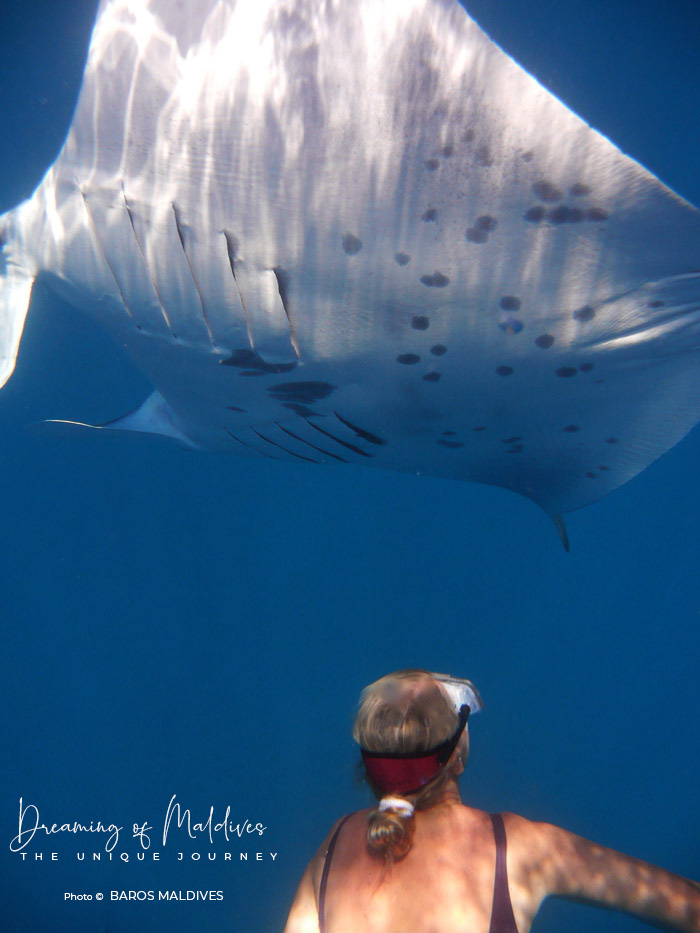 Further away, you can also go snorkeling on Baros Maldives private sandbank.
Baros Maldives Private Sandbank
Reachable by private boat you can choose to spend an entire day, a half one or a few hours on this tiny piece of paradise.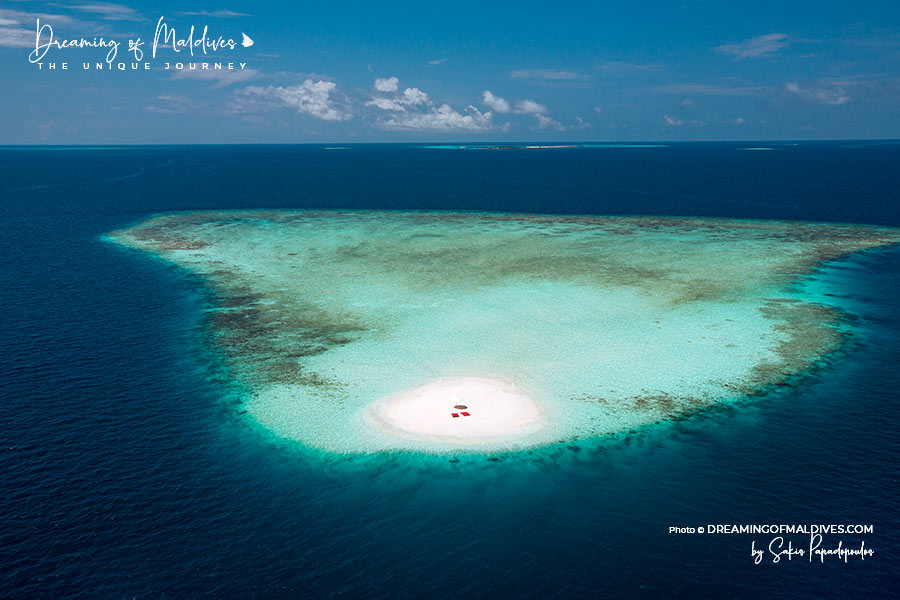 Focus on Baros Maldives Island House Reef
Baros Maldives house reef encircles the island and half of its lagoon. It is known to be as one of the best in the Maldives.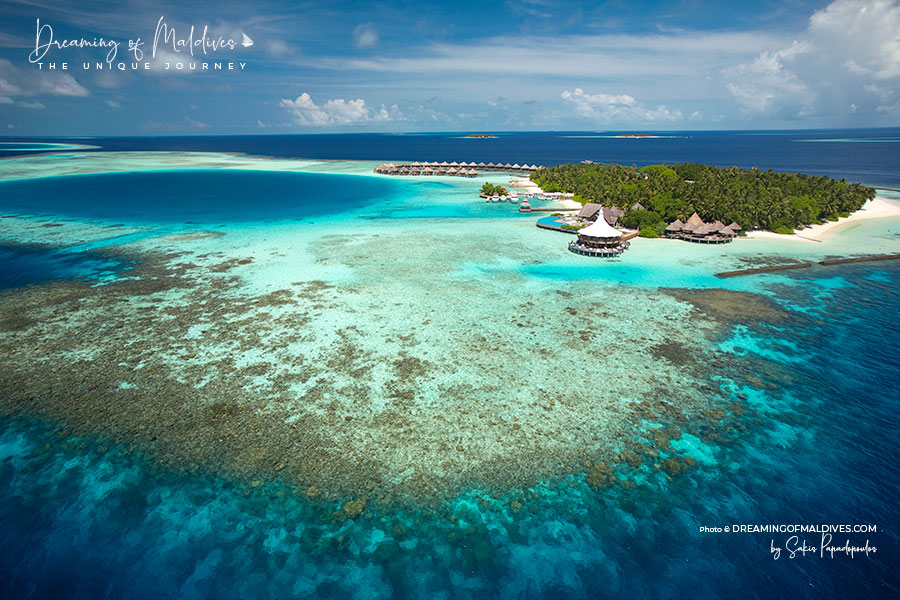 Just a few meters from the beach, lays the 300 meter long house reef which can be easily reached for divers as well as for snorkelers within 5‐20 meters.
The coral wall gently slopes down up to 20 meters.
The island outside coral walls. A Drop off of 20 meters to explore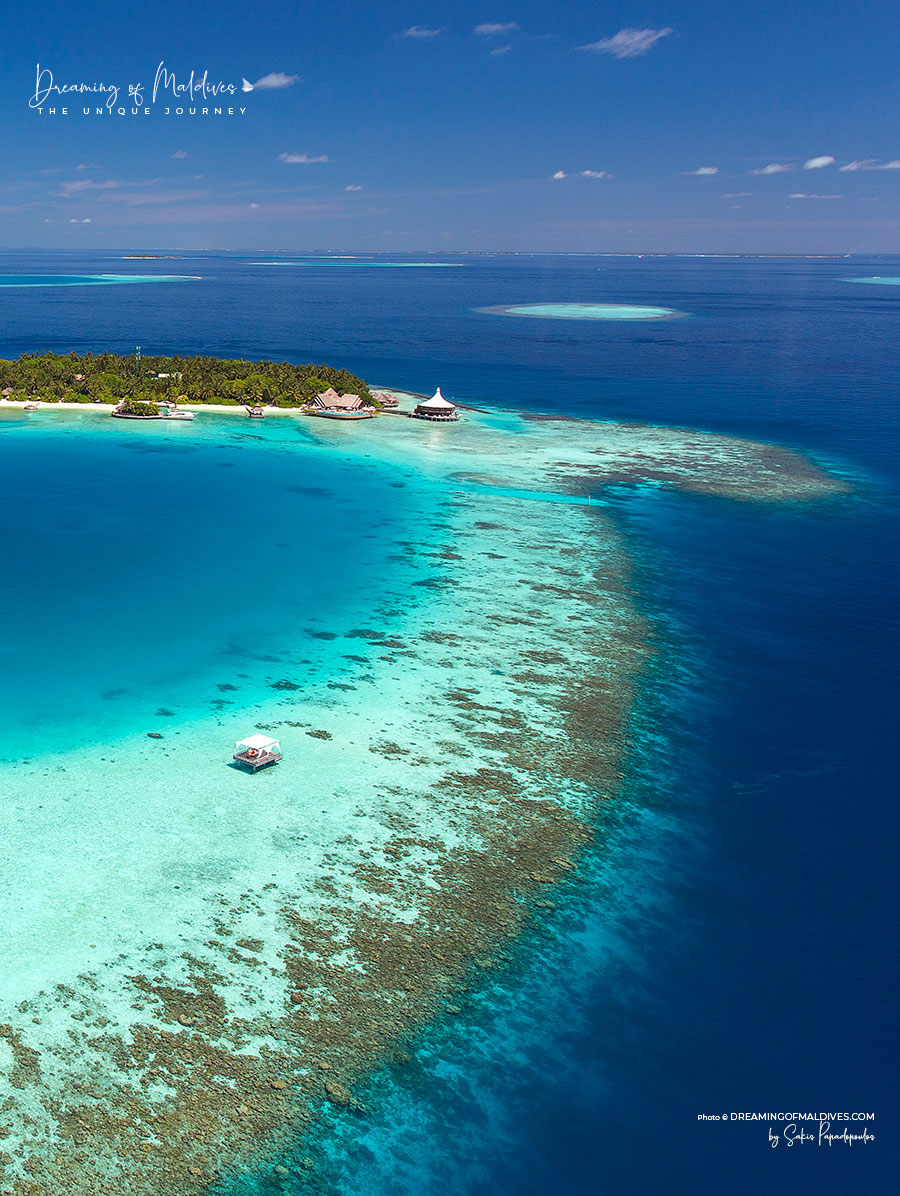 Nurse sharks, black and white tip sharks, rays, turtles, large groupers are everyday seen inhabitants at the House Reef.
Buddy pairs can benefit from whole day access to the house reef and night dives can be done straight from it.
Go snorkeling directly from the island shores or straight from your water villa deck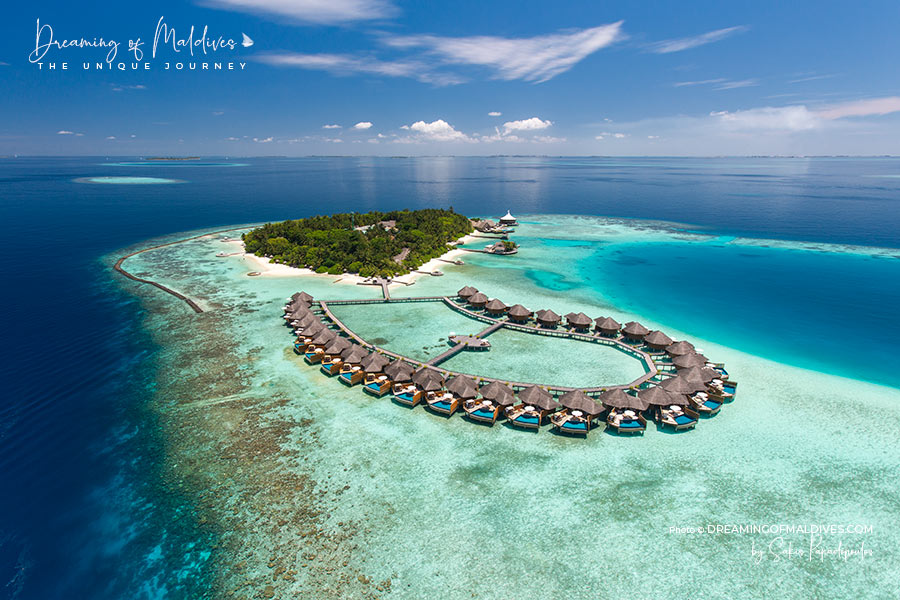 Baros Maldives villas offer access to snorkeling from almost every places. The overwater villas being the absolute best choice for a super quick access to the reefs.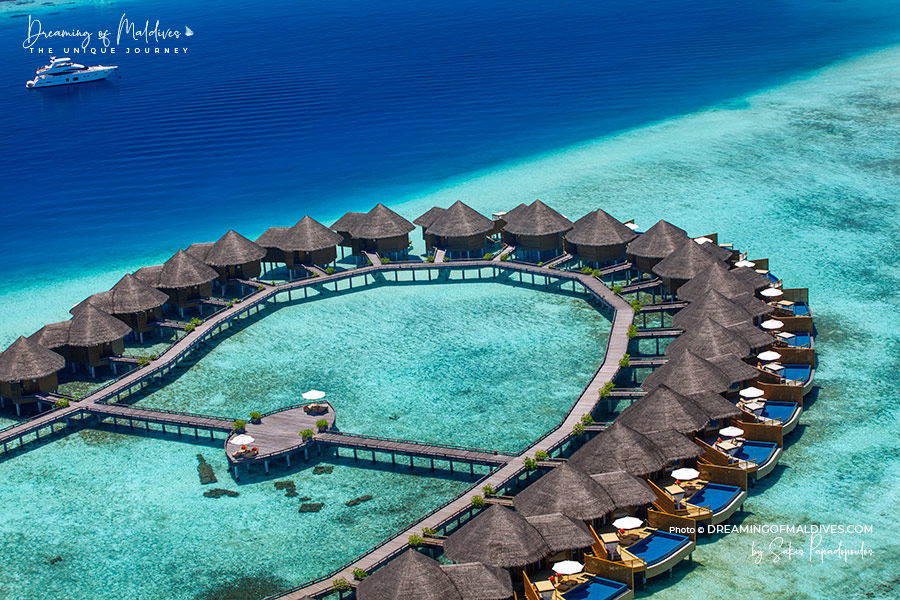 The house reefs seen from one water villa deck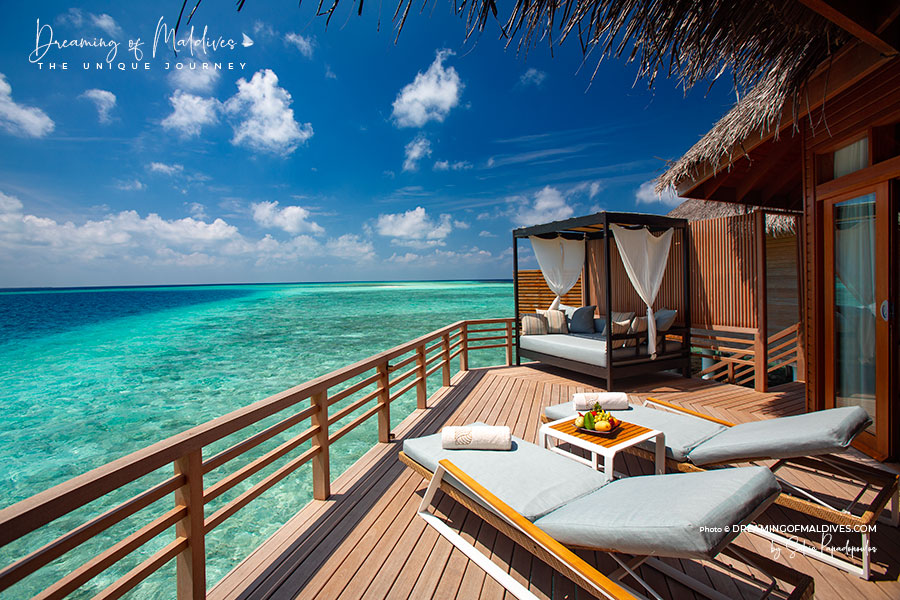 The Beach Villas have access to some snorkeling area too.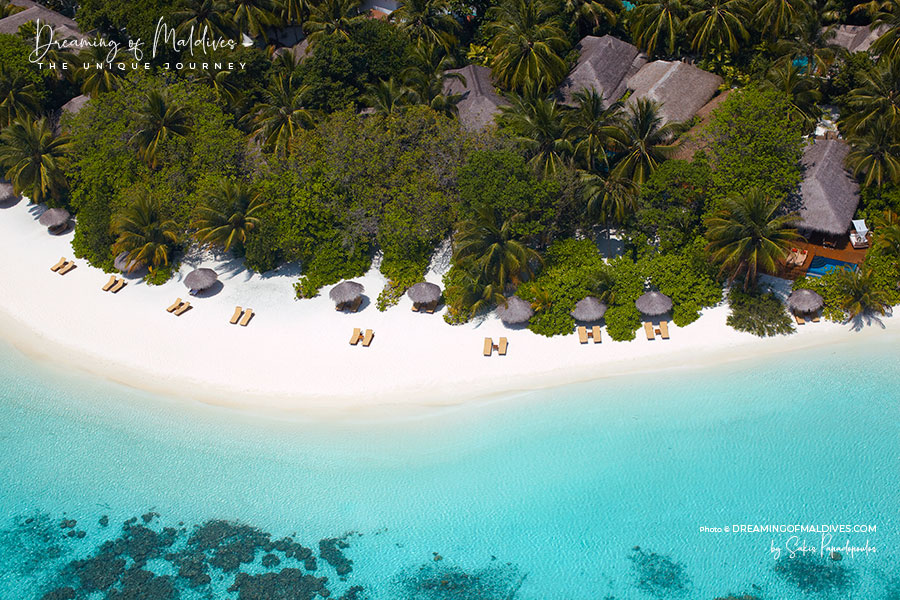 Sandy path to the lagoon from your private hidden beach located in front of your beach villa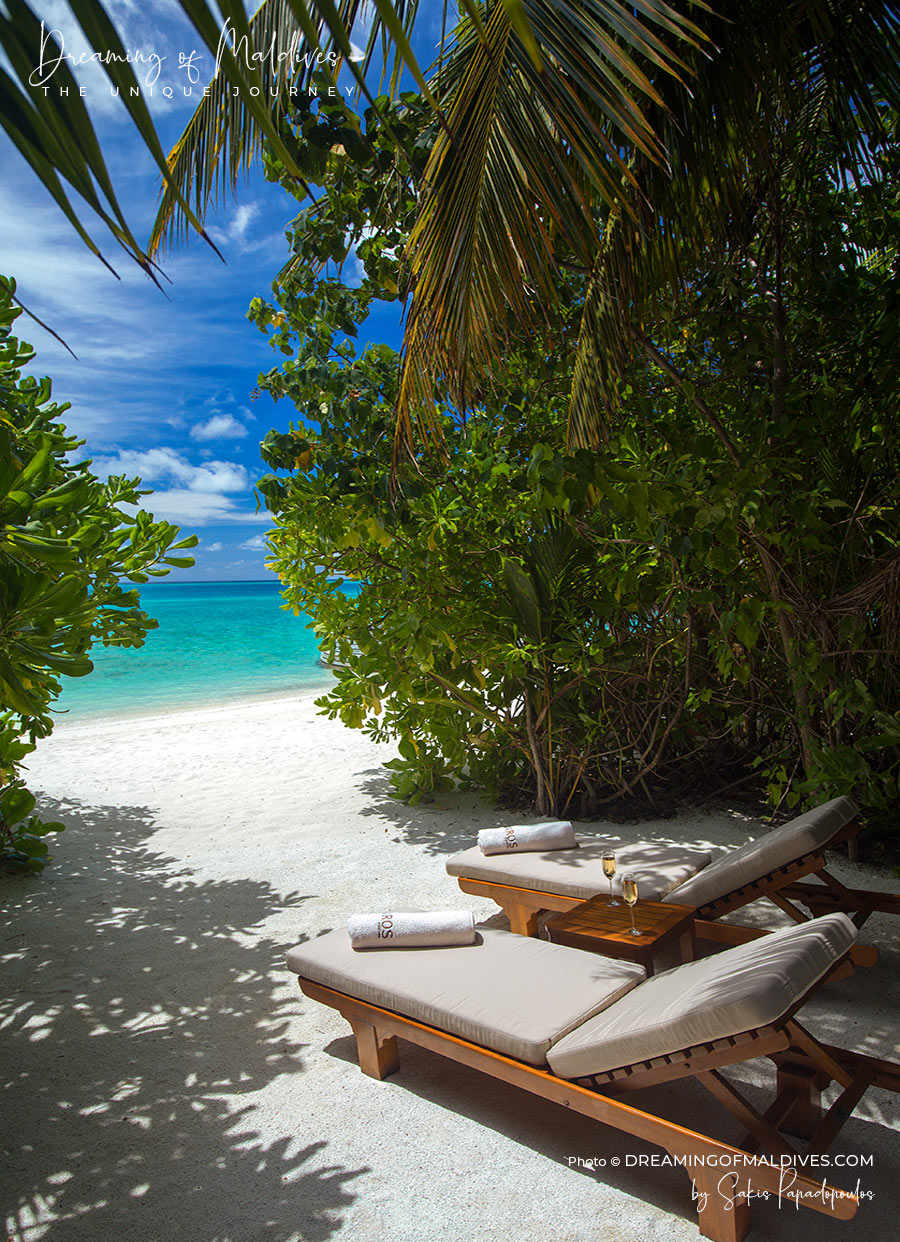 Want to go explore ? Follow your snorkeling guide !
You can snorkel alone but before you go explore underwater please take a moment to discuss with a team member of the Dive Centre.
Currents can be dangerous in Maldives and professional advices are gold!
Baros Dive Centre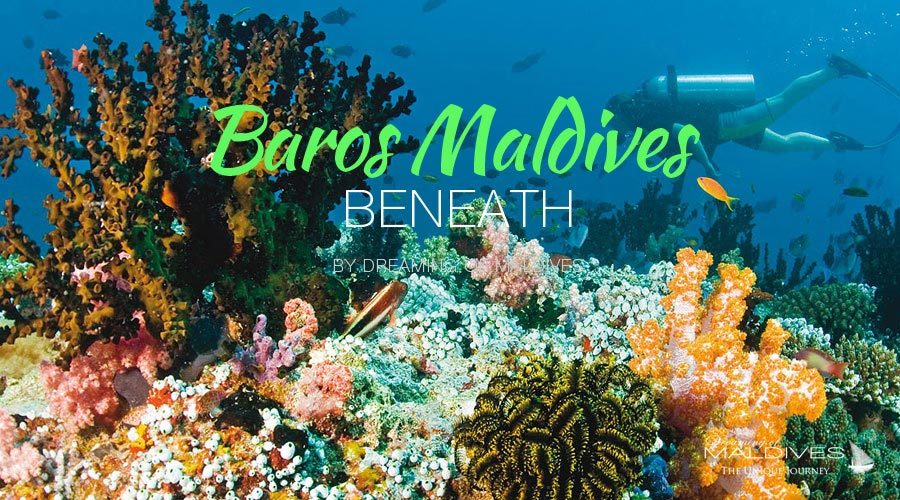 The Dive center "Divers Baros Maldives" is "a PADI 5 Star Gold Palm Diving Center", operated by its owners and supported by an international team.
The entire team of Divers Baros Maldives, including its own Resident Marine Biologist are not only trained as PADI SCUBA Instructors, but also licensed "EcoDive" Reef Check Instructors.
The Dive Centre belongs to one of the first dive centers opened in the Maldives.
High safety standards, diving in small groups and quality diving is the Dive Centre credo. Highly experienced diving instructors with extensive knowledge of the reefs assist divers and snorkelers.

Diver Interview
I had the chance to interview Baros Maldives Dive center managers, you can read more about Diving & Snorkeling at the resort.
Baros Snorkeling Program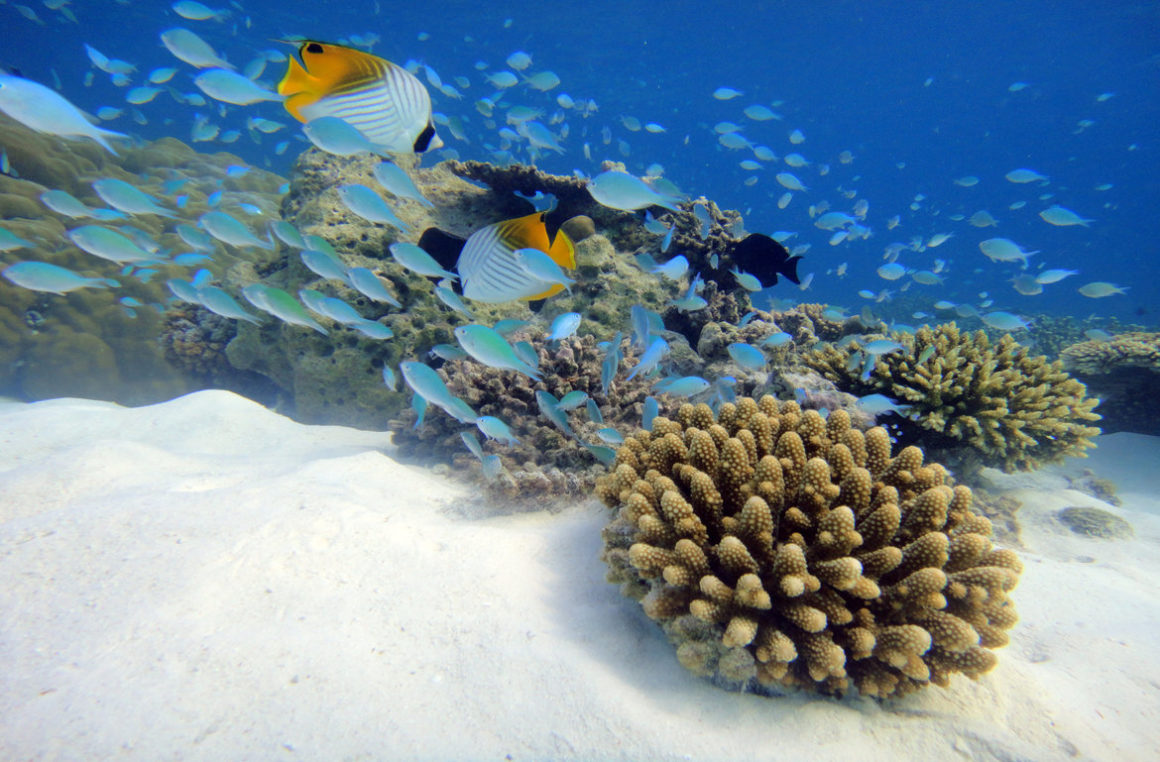 Snorkeling safari:
Discover the beautiful and mysterious underwater world hidden below the surface. Snorkeling from a boat, in great comfort allows you to go further away from the island and be a little more adventurous. The boat will always drift along with the snorkelers and you can get on board whenever you like.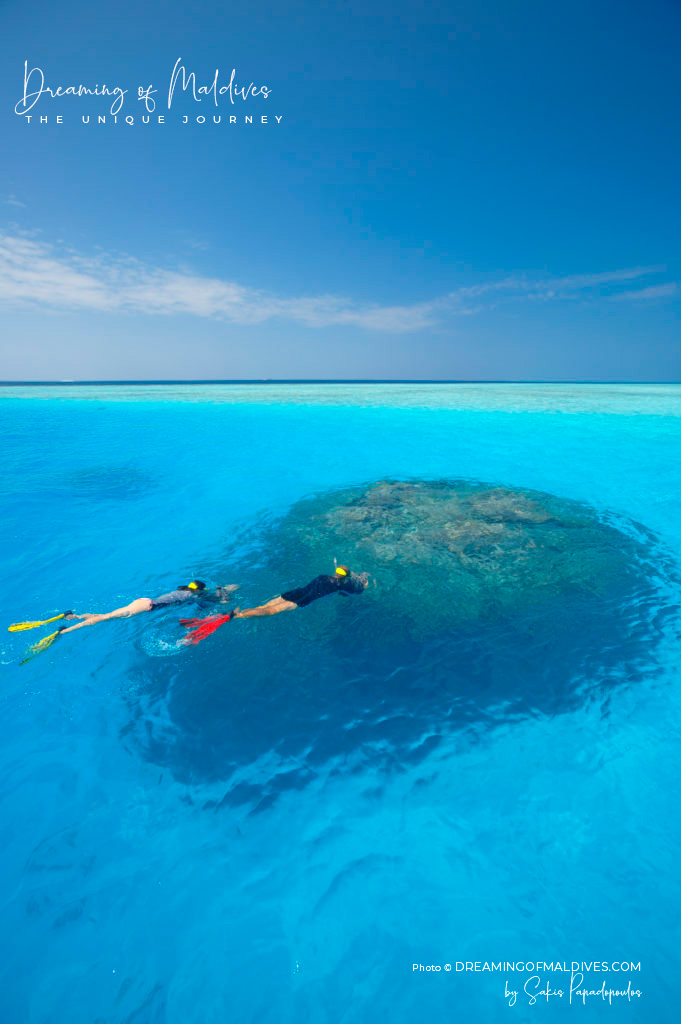 There are 2 reefs on this excursion, so you can enjoy different locations and rift effortlessly among the colourful tropical fish teeming around rocky shelf and corals. Experienced snorkel guide will join you and capture this underwater memory for you with a digital camera.
Night snorkeling :
Baros House Reef is a perfect setting to do a night snorkel tour. It is sheltered and thus makes it a delightful and safe experience.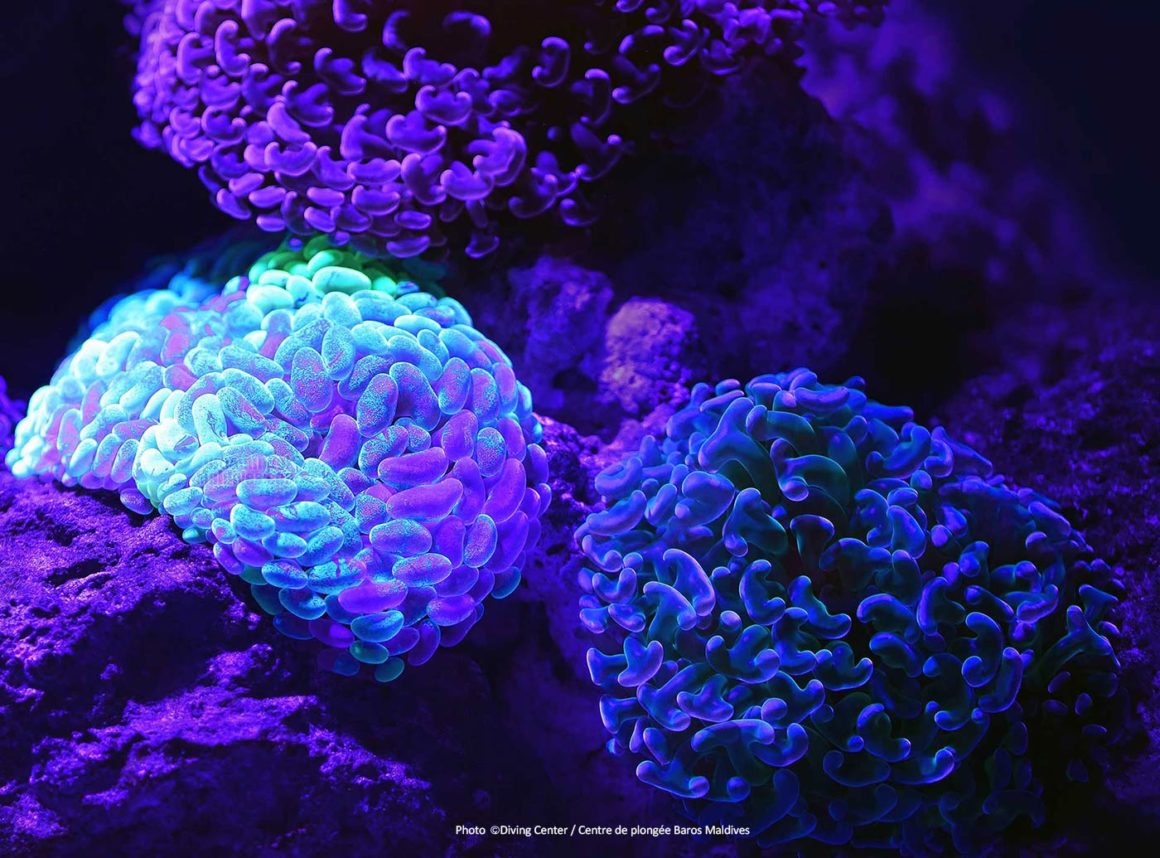 When night falls the sea becomes alive, allowing snorkelers to see many species that cannot be seen during the day. The coral seems much more alive, colourful and softer at night, besides by watching them under your light, you restore their natural colours. Another interesting thing to observe while night snorkeling is the way the micro marine life glows. Stirring the water in front of you can create this luminescence.
Coral Gardening for Sponsors
If you would like to play your part in protecting the Baros marine environment, you can support our Coral Reef Regeneration Programme by sponsoring a coral frame. You may actively assist in the gardening process and receive half-yearly updates for two years on how your corals are developing.
Marine Biology educational snorkeling :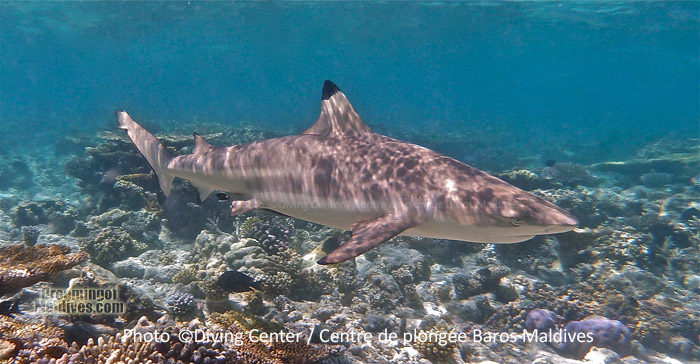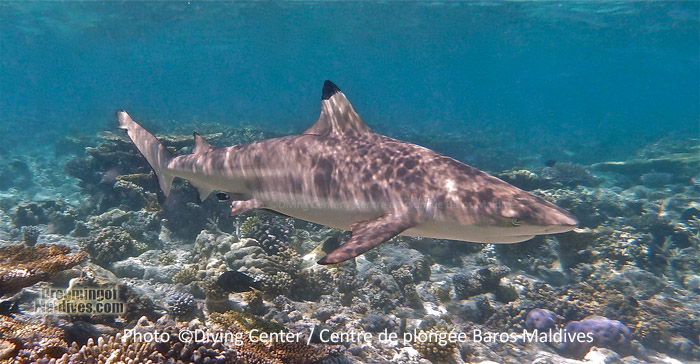 A special snorkel tour dedicated to learning and observing about Indian Ocean Marine life. You will be given a pre-snorkel talk by the Resident Marine Biologist including a slide show presentation, identifying the most common species seen on this tour. Once in the water the Marine Biologist will point out the Marine Life and capture this underwater memory for you with a digital camera. After the tour the Marine Biologist is delighted to show and discuss the pictures to identify the Marine Life.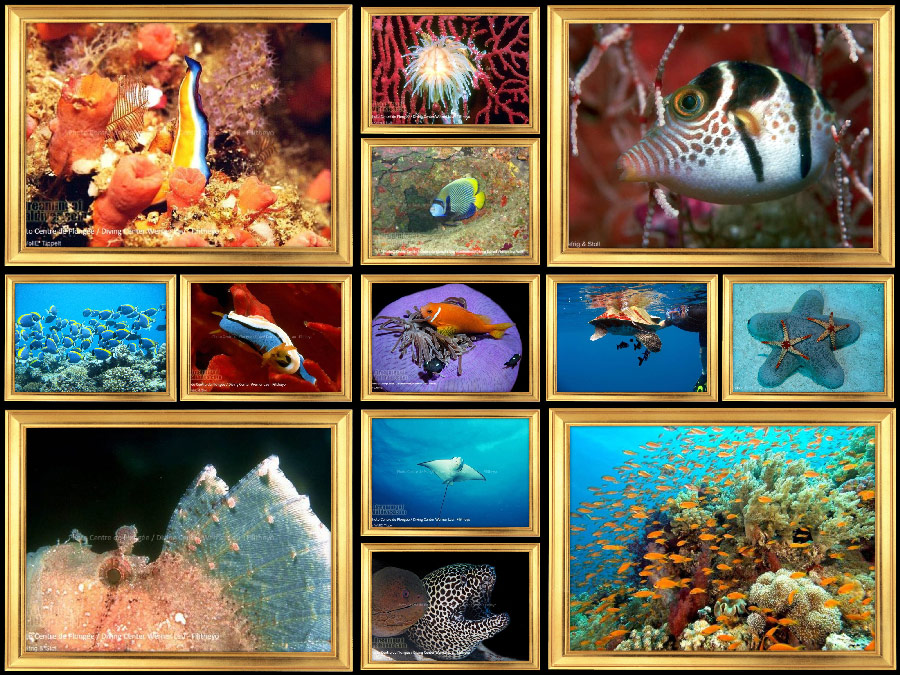 Baros House Reef Tour With Fish Identification
This tour begins at the Marine Centre with a 20-minute class covering the different kinds of marine life you are likely to encounter. Then our Marine Biologist will take you to the best snorkeling spots around the island, take some photos of the trip and be there to answer any questions before and after snorkeling.
The Baros House Reef Tour is not only fun and breathtakingly beautiful, it is also educational.
BAros Maldives latest

Snorkeling at Baros Maldives

Pin The Dream
Follow us on Facebook, Youtube and Instagram
for more Maldives Dreams
Overall Dream Score
Baros Maldives snorkeling Dream score
Baros Maldives Snorkeling Review by Dreaming of Maldives
Let me show you why Baros Maldives is a true Dream for snorkeling Lovers.
Snorkeling at the Resort Baros Maldives A complete and Dreamy review by Dreaming of Maldives
Total Score
i

Snorkeling at Baros Maldives by Dreaming of Maldives
Overall House Reefs Accessibility

House Reefs access around the island

House Reefs accessibility from the water villas

How easy it is to reach the first snorkeling spots from the water villas

House Reefs accessibility from the beach villas

How easy it is to reach the first snorkeling spots from the beach villas

Underwater marine life abundance and variety

Snorkeling equipment Free Of Charge
The Positive
House Reefs close-by the island shores
Snorkeling with direct access from water villas
Large variety of snorkeling areas
Suitable for every level of snorkelers
Night snorkeling
The Negative
Coral bleach in North Male Atoll
You need to swim a bit from some beach villas to access snorkeling areas