Dreaming of Diving and Snorkeling in Noonu Atoll ? Let's head to Zitahli Resort & Spa Kuda-Funafaru ( now rebranded Noku Maldives ) and meet Alike Schröder, Werner Lau Dive Center Manager at the resort.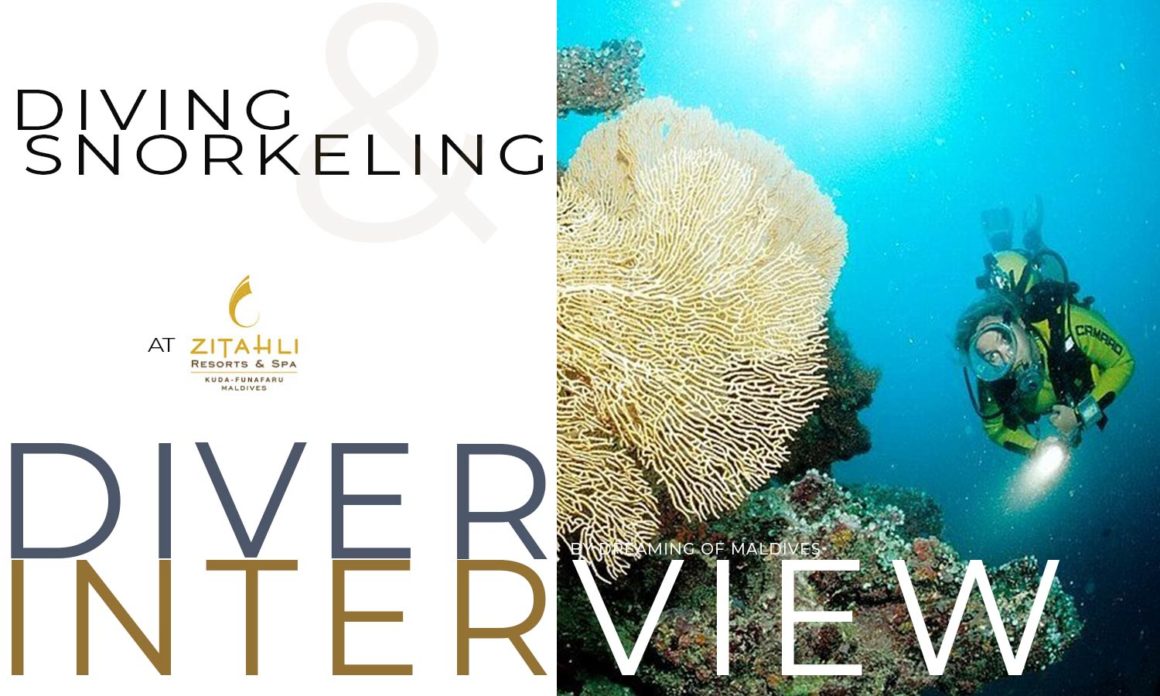 Diving And Snorkeling At Noku Maldives, Noonu Atoll. Interview With Alike, Dive Center Manager
Alike tells us about herself and her personal experiences as a professional diver in Maldives, the diving and snorkeling around Kuda-Funafaru and Noonu Atoll.

About Noonu Atoll :
Noonu Atoll is secluded and still remains one of these peaceful and isolated Atolls that Maldives have to offer to Divers.The Atoll is secluded and (still) not very busy…so be sure to explore there uncrowded spots offering some of the best kept reefs and a superb diversity of wildlife in the Maldives.
With more than 20 amazing dive spots, very abundant tropical fauna, breathtaking walls and caves and overall great diving conditions, Noonu Atoll has it all to amaze any Diver in quest of excellence and difference.
About Zitahli Resort & Spa Kuda-Funafaru :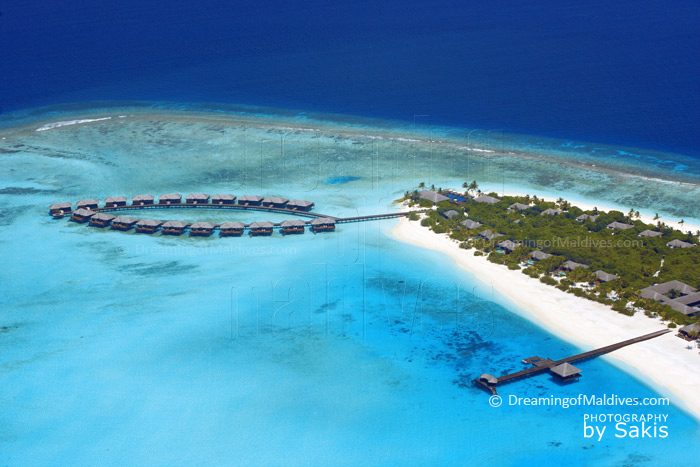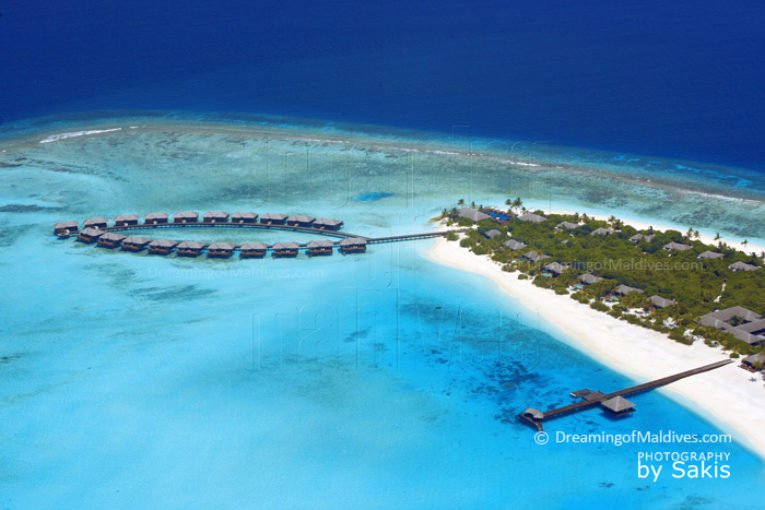 The Resort is located in the Southern part of Noonu Atoll, Northern Maldives, at 45 minutes by seaplane from Male International Airport.
Zitahli Resorts and Spa is one of the latest Luxury Brand of the Maldivian Hospitality Group AAA Hotels and Resorts ( who also manages the legendary Filitheyo among others…).
On the nature side, the Island is surrounded by beautiful white and very fine sandy beaches and a magnificent big blue lagoon that dazzles at arrival. Contrary to many other Island Resorts in the Maldives, the big beautiful lagoon also offers many corals and fishes easily reachable from the Water Villas or the beach.
Usually wide lagoons barely have snorkeling spots at proximity or sometimes even none at all.
Zitahli Kuda-Funafaru is a contemporary Chic Resort, ideal for couples looking for privacy and style.
The island is quite long with 700 meters and hosts 50 Villas only, all perfectly set in the nature and far enough from each other to ensure complete quietness.
Located right in front of the lagoon or over water, all Villas completely blend in the nature and offer a tasteful luxury and elegant design.
Most of the villas have a swimming-pool, a very spacious outside Deck and a huge bathroom with a great Jacuzzi.
Stylish and intimate, Zitahli Kuda-Funafaru is an ideal starting place to discover the amazing Noonu Atoll underwater world.
Note : A small Photo Gallery + Noonu Diving map are waiting for you at the end of the interview.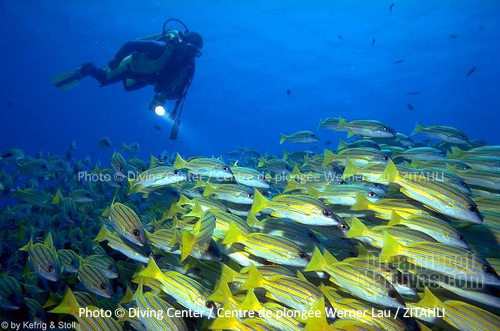 INTERVIEW
Diving in Maldives from a Professional Point of view.
Focus on Noonu Atoll. Part 1
Dreaming of Maldives Question. Hello, where are you from ?
Alike Answer. From Hamburg, Germany.
Q. Can you introduce yourself ?
A. My name is Alike Schröder , I'm a 37 years old woman and I work in diving since 1996..
Q. Your diver degree(s) ?
A. SSI Advanced Instructor, PADI Master Scuba Diver Trainer Instructor, many Specialties like Nitrox, Shark Diving, Drift and Photography.
Q. When and why have you started diving ?
A. . In 1996 I started in Dominican Republic . The Ocean and the underwater world are my biggest passions.
Q. Have you been diving in other places around the world? If yes, where ?
A. .South Africa, Mozambique, Thailand, Burma (Myanmar), Egypt, Indonesia, Dominican Republic.
Q. How long have you been diving in Maldives ?
A. . For 4 Years.
Q. How did you become a dive center manager in Maldives ?
A. Because of former experience as dive center manager in Thailand and being in the diving industry for many years.
Q. How is the Diver life on a (small Island) resort ?
A. If you love the Ocean, this is the right and best place to be.

Q. Holidaying yourself..Are you more underwater or on the land ?
A. Underwater, of course!
Q. What are your favorite spots in your Atoll and why ?
A. We have a wide selection of dive sites, each one is unique.
I love a dive site named "Fisherman's Friend" because of the incredible amount of schooling fishes and a good chance to see Dolphins.
In Noonu Atoll there is a good chance during every dive to get an unforgettable surprise like a Lemon Shark, a curious dolphin, an impressive sailfish/Marlin, a large school of batfishes.
Currents are generally weak here compared to the rest of the Maldives, most dive sites are quite shallow (5m – 15m).
Q. If you've worked in other Atolls. What are your favorite spots in Maldives and why ?
A. . I know many dive sites in 4 other Atolls of the Maldives but the Noonu Atoll where I'm based, is by far my favorite.
The dive sites here are impressive because of beautiful coral growth and abundant reef fish life. Diving is quite easy here because of shallow depth and most times slow currents, that gives you the ability to enjoy the underwater life to its fullest
Q. How do you compare Maldives diving with the rest of the top spots around the world ?
A. . Diving in the Maldives is a Must.
One of the best in the world. Warm water, colorful fish and marine life and good chances of seeing "big stuff", too (sharks, mantas, rays…)
Q. The difference(s) ?
A. Abundant fish life, big and small animals, beautiful reefs, warm water.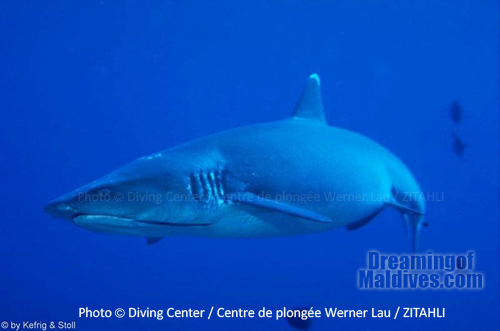 Q.I am curious to know about :
– Your most exciting/memorable moment.
A. Diving with Dolphins. One of the best encounters with them was, when they decided to stay 15min with us. They were very playful and curious. An unforgettable dive which I enjoyed together with 4 guests.
– Your worse
A. Seeing rubbish in the Ocean.

Q. Noonu Atoll : what are the top spots proposed from Zitahli Kuda-Funafaru ?
A. – "Sharks & More". Grey reef sharks, Eaglerays, Tunas and other large fish encounters, depth 15-25m, currents can be moderate to strong.
– "Caribbean Tale". A small thila with amazing soft corals, abundant fish life, white tip sharks, Napoleons, depth 15-28m, currents can be moderate to strong.
– "Fairy Meadow". A large deep reef (thila) with plenty of overhangs and caves, many moray eels, shrimps, ribbon eels, leaf fish, sometimes dolphins and different kind of sharks , depth 14-30m, currents can be moderate to strong).
– "The Dome". A channel dive site with a stunning wall with lots of overhangs, the shallow top reef has a healthy coral garden and plenty of schooling reef fish like snappers and bannerfish, depth 5-30m, currents can be slow to moderate, suitable for beginners…
Q.1 Diving Spot not to be missed inside the Atoll ? Which one ?
A. Sharks & More because of great chances to see grey reef sharks, eagle rays, sting rays, large school of batfishes and bannerfishes, schools of trevallies, moray eels. Depth range from 15-25m. This is a great dive site for experienced divers who enjoy diving with some current.
Q.Is it dangerous to dive in Maldives ?
A. No, if you apply the basic safety diving rules.
Q.Any wrecks around Zitahli Kuda-Funafaru ?
A. No.

Q.What is the best season for you to dive around the Atoll – anything about currents, visibility, big species ?
A. It's fine all year round, you can get lucky anytime being surprised by a fantastic marine animal !
Q.Best season for Mantas ?
A. June to October.
Q.Best season for Whale Sharks ?
A. There are no Whale Sharks in Noonu Atoll.

Q.How is the coral around Zitahli Kuda-Funafaru ? Improvement ? Worsening ?
A. Very nice, neither improving nor worsening.
Q.How is the coral in Noonu Atoll. ? Improvement ? Worsening ?
A. Beautiful and most areas are very healthy.
Q.Any scuba-dives outside Kuda-Funafaru house reef ? How is the scuba-diving around
A. ( All dives are done with our boat, even the ones at the house reef). Very nice dives around our resort.
There is a shallow reef which is perfect for beginners or to refresh your skills. If there is some current you can just drift along the reef. But even experienced divers enjoy diving here because there is plenty to discover at the house reef.
Best chances to see turtles for example. We have regular encounters with eagle- and stingrays and black tip reef sharks.
Q.Can I see nice underwater flora / fauna ?
A. . Yes, a lot. Good chances for turtles, eagle rays even Dolphins and Mantas. The house reef has nice table corals, anemones in-between, lots of colorful giant clams, schools of batfishes.
Q.Any basic advice for divers ?
A. Dive within your personal limits and listen the advices of your Instructor.
Q.Approximate Scuba-Diving Depths expected ?
A. 5 to 30 meters.
SNORKELING
Q. How is the snorkeling around Zitahli Kuda-Funafaru ?
A. Very nice. Kuda Funafaru is located inside the atoll and quite sheltered.
Stronger currents are very rare. On the East side the reef is far from the beach (20min swim) On the west side of the island the access to the reef is the easiest. It's close (30m), there are 2 large white buoys which mark the easiest exit to the reef.
Easiest time for beginners to cross the reef from inside to outside is during high tide. The resort provides a daily flyer in the guest rooms with that information.
Q.Can I see nice underwater water life ?
A. Definitely. Quite intact reef with an abundance of underwater creatures.
Q.Approximate Depth outside and inside home reef ?
A. . inside 1-2m, outside 15-20m, beginners can practice in the shallow lagoon first, once you feel comfortable try to snorkel on the outside, there is plenty to see.
Q.Snorkeling in front of the resort beach. (near the villas) Can I see nice underwater flora / fauna ?
A. No, in the lagoon there is only sand, to see something nice you have to swim to the reef.
Q.Is it safe for children? Do you have material for our small ones ? which age ?
A. Yes, under direct supervision of adults, we have all equipment for kids suitable from 5 years old on.
Q.Night-snorkeling. How is it ?
A. Not available.
Q.Any top snorkeling spot reachable by boat ? Distance / time by boat ?
A. .Our House reef, no boat needed or one of the many small islands around which are all reachable within short time.
Q.Any basic advice for snorkelers ?
A. Be fit, be aware of the currents.
The DIVING CENTER
Q.Can you tell us about your diving center ?
A. We're a very well-known German Dive center (AN : Werner lau ), we have many repeater guests that are coming back year after year.
We have very well trained and professional Instructors. During a beginner course the instructor takes a maximum of 2 students only. Groups are kept small generally, 4-6 divers per instructor. We are a team of 3 instructors.
Q.Spoken languages at the diving center ?
A. German, English, French, Italian, Spanish.
Q. Starting from level 0. Which level can I be if I stay 1 week in Maldives ?
A. SSI Open Water Diver plus SSI Advanced diver is possible to manage in only 1 week time.
Q. How many divers maximum per group ?
A. 2 students per Instructor during courses, and 4-6 in normal dives.
Q.Can I dive privately ?
A. Yes, we can arrange a private Instructor and private boat for you.
Q.Starting price for a simple dive ?
A. 90 US.
AN note : Please see the price list I've attached in the gallery -at the end of the interview – for indication.
Q.How much costs an initiation ?
A. 152.-U$ for a Resort / discovery dive or 50.-U$ for an introductory lesson in the lagoon.
AN note : Please see the price list I've attached in the gallery -at the end of the interview – for indication
Q.Beginner course (discovery ) – where and how does it take place ?- Any age/health issue/requirement ?
A. From 10 years old, the person must be able to swim, 2 students per Instructor max. It consists of 1 real dive from the boat after an introduction about equipment, rules etc. Same health requirement required than for regular diving.
Q.Not all our readers are divers or snorkelers (yet). "I am afraid of the depths…Convince me"
A. Diving is the best thing you can do, it's so beautiful and nice, you don't have to be afraid, you'll love it ! We don't go very deep anyway, we will stay on the shallow top reef were you can take your time to get used to scuba diving.
END –
© DreamingofMaldives.com
Maps of Noonu Atoll and Diving sites reachable from Kuda-Funafaru
North Maldives Map and Noonu Atoll Diving Map with all Dive Spots reachable from Zitahli Kuda Funafaru.
Diving in Noonu Atoll Photo Gallery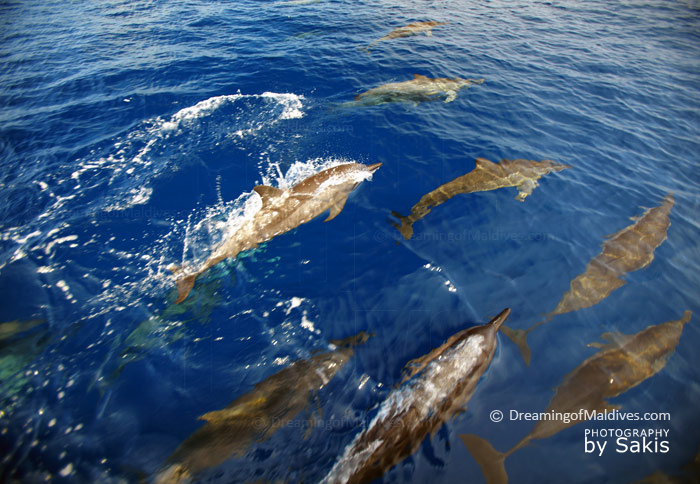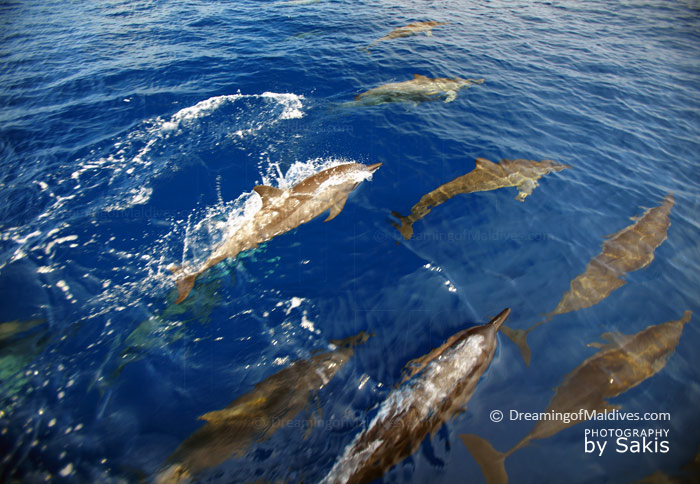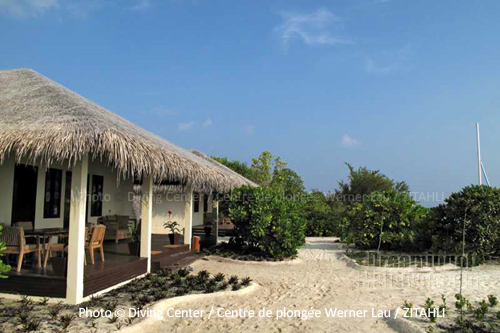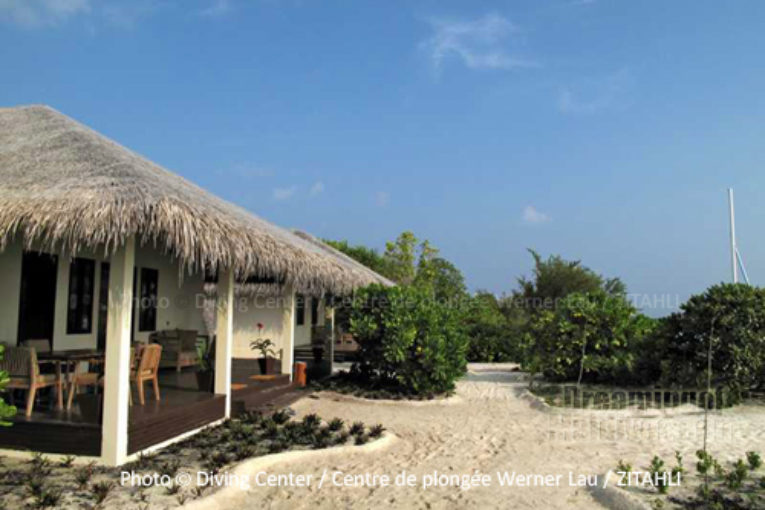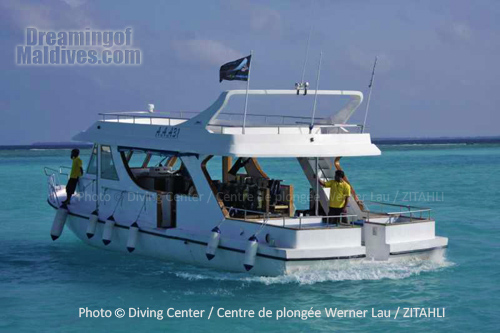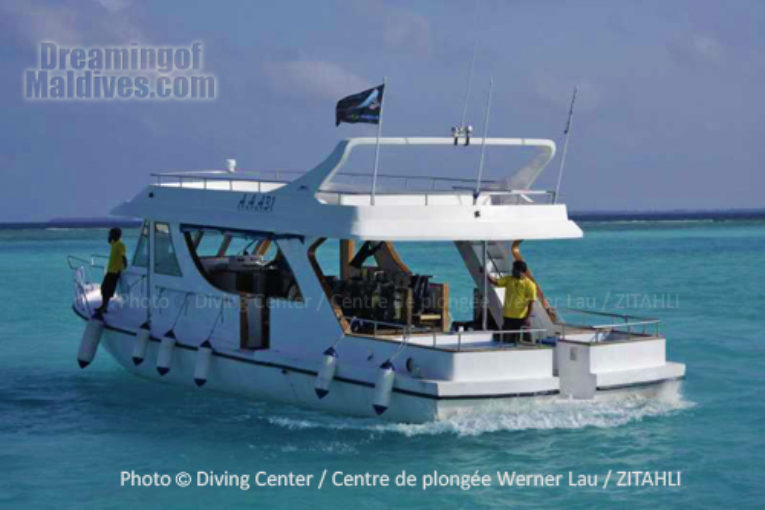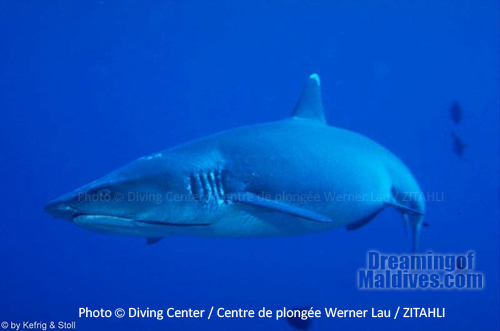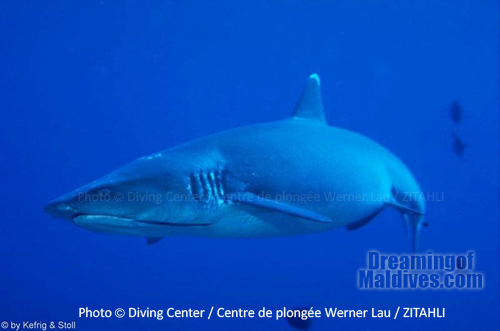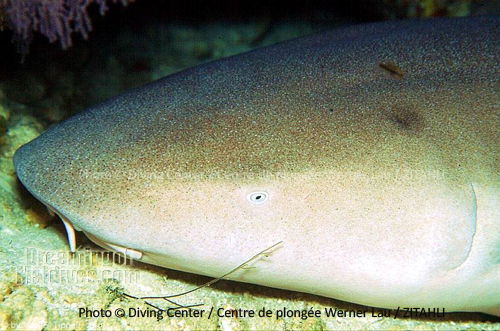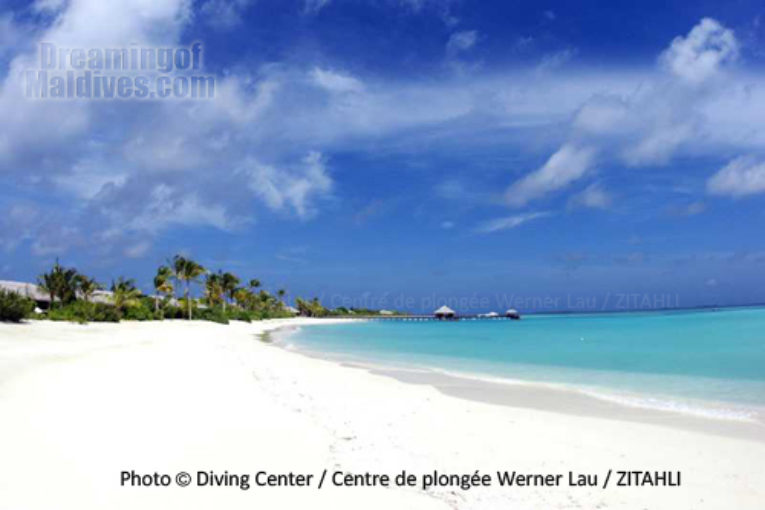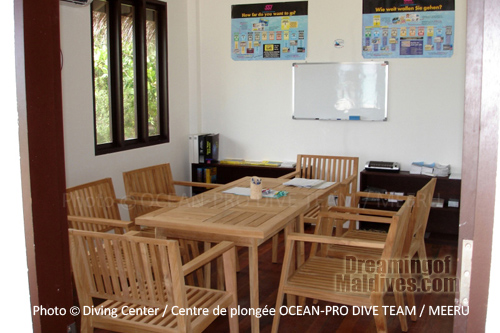 This is the 3rd Diver Interview
If you've missed the previous ones, read also :
– The interview with Karin and Ronny, Diving Center managers at Baros Maldives / Southern part of North Male Atoll.
– The interview with Ingrid, Diving Center manager at Meeru Island Resort / Northern part of North Male Atoll.
Follow us on Facebook and Instagram for more Maldives stories.
Maldives TOP 10 Dreamy Resorts 2024
YOUR CHOICE. YOUR DREAM. YOUR VOICE