Finolhu Maldives reopens with a fresh new Design signed by award-winning London-based design studio Muza Lab. Discover the Resort stylish new-look.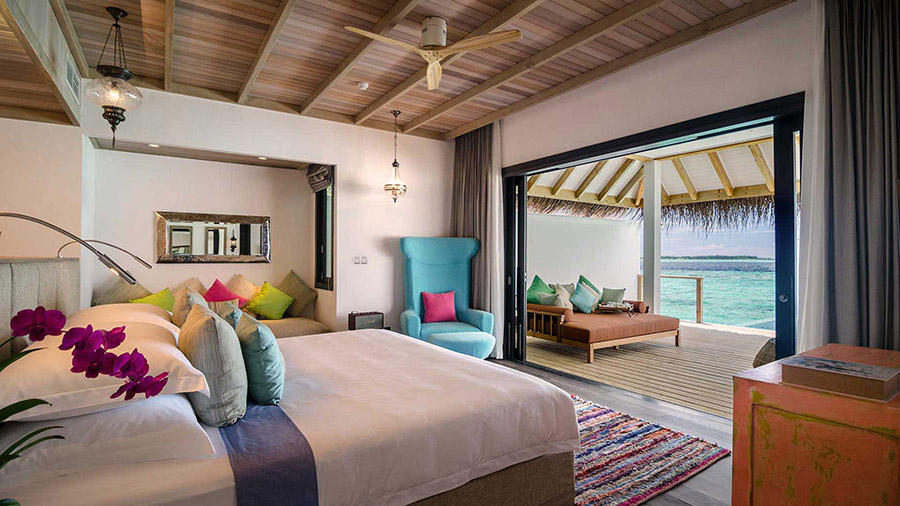 Finolhu Maldives lies within Baa Atoll at 30 minutes by seaplane from Male International airport or 20 minutes by domestic flight to Dharavandhoo Airport followed by a 30-minute speedboat ride.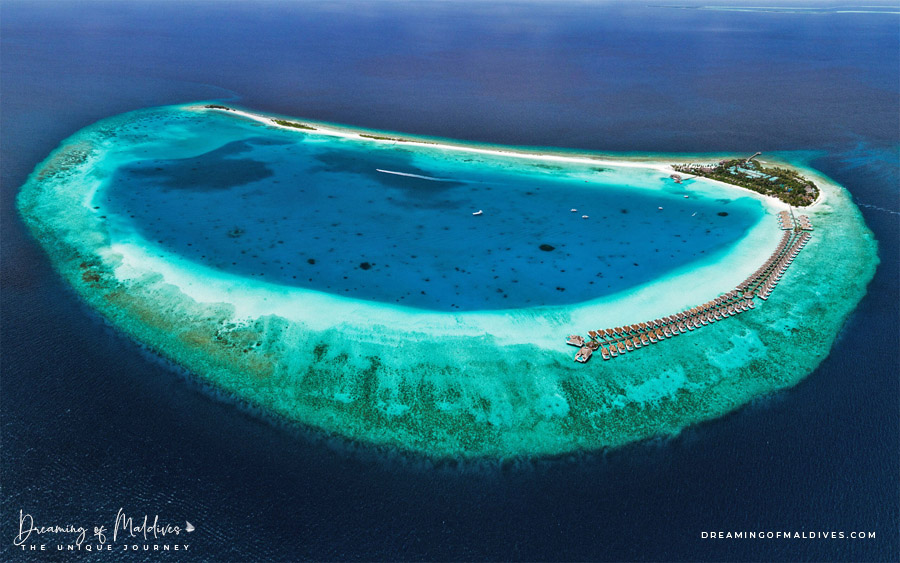 Finolhu has been part of the German Seaside Hotels group since May 2019. The resort closed its this March 2020 for a complete redesign and reopened on November 01st with a fresh look.
Finolhu new design combines Maldivian culture and contemporary lifestyle
Initially opened in 2016, Finolhu stretches across four islands and its beaches are about two kilometers long and just reopened with a new design that combines elements of Maldivian culture with contemporary lifestyle for a barefoot chic ambiance.
Finolhu fresh design in the villas and restaurants



In Dhivehi, the Maldivian language, Finolhu means "sandbank. The resort was named after the island shape, which has indeed a beautiful and very long sandbank on its east side with 1km of sand.
The 1km long sandbank at Finolhu Maldives
Finolhu new look at a glance
Finolhu offers 125 stylish beachfront and overwater villas (more than half with private pool) and four restaurants, an iconic Beach Bar, a wide range of activities including diving, an excellent choice of land and watersports, a beautiful spa and a cool kids club.
Designed with cool concepts from the 50's and 60's mixed with Boho Chic touches and furnitures, the resort boasts iconic and cool places like the oh-so-cool VW campers parked on the beach and the extraordinary Beach Bubble located on the resort sanbank.
Have a bite on the beach at one of Finolhu's VW camper.
Oh-so-cool !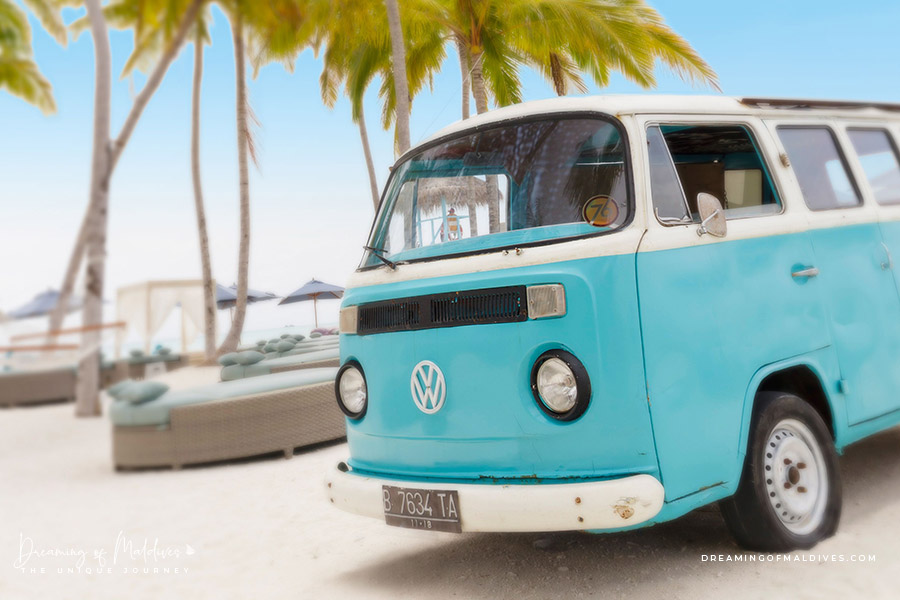 Finolhu Luxury Beach Bubble Tent
Looking like a human sized snow globe, the Beach Bubble Tent at Finolhu Maldives is a bubble-shaped, transparent, inflatable tent that encloses a luxurious hotel room with wooden floor and a double bed featuring the finest bed linen and and elegant velvet lounge chair.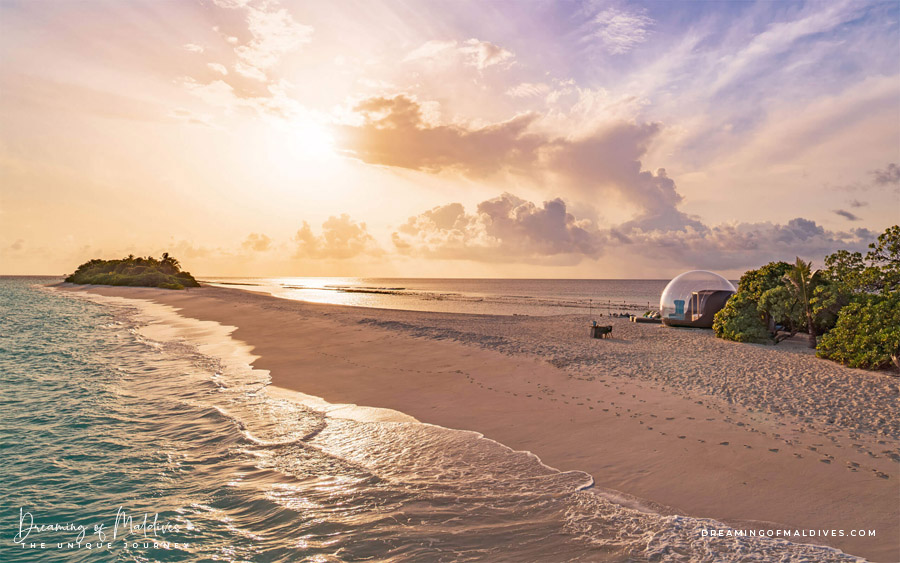 The first of its kind Beach Bubble is a dream for incredibly romantic, one-night experience under the stars in Maldives.

Ideas and concepts are at the heart of the resort with vintage phones for ordering Champagne and iconic Marshall amplifiers in the villas. Finolhu also features spectacular nights around the pool with fire dancers, DJs, acrobats and other artists. Expect fun nights around the pool.
Beach Cinema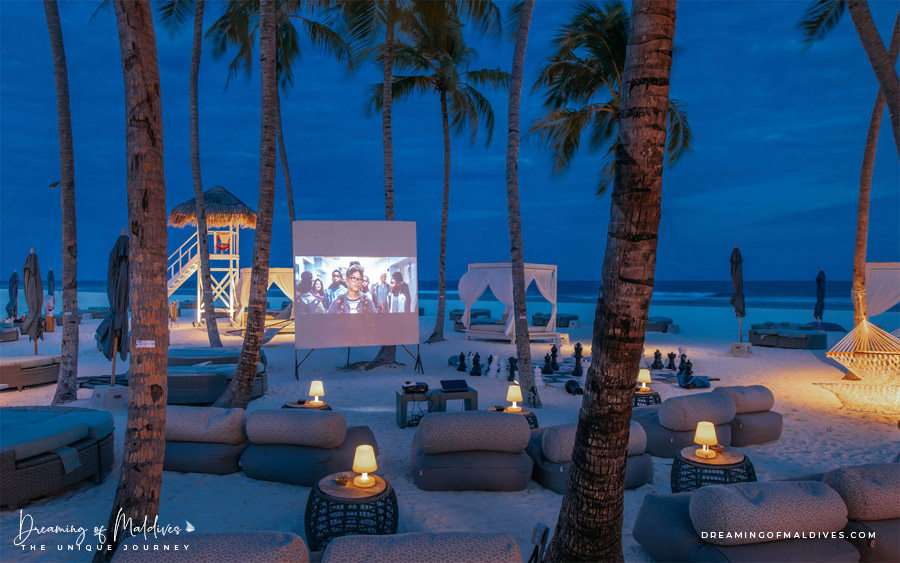 Finolhu new design covers almost every corner of the island. The villas, restaurants, public areas have been entirely transformed and a state-of-the-art indoor golf studio has been added.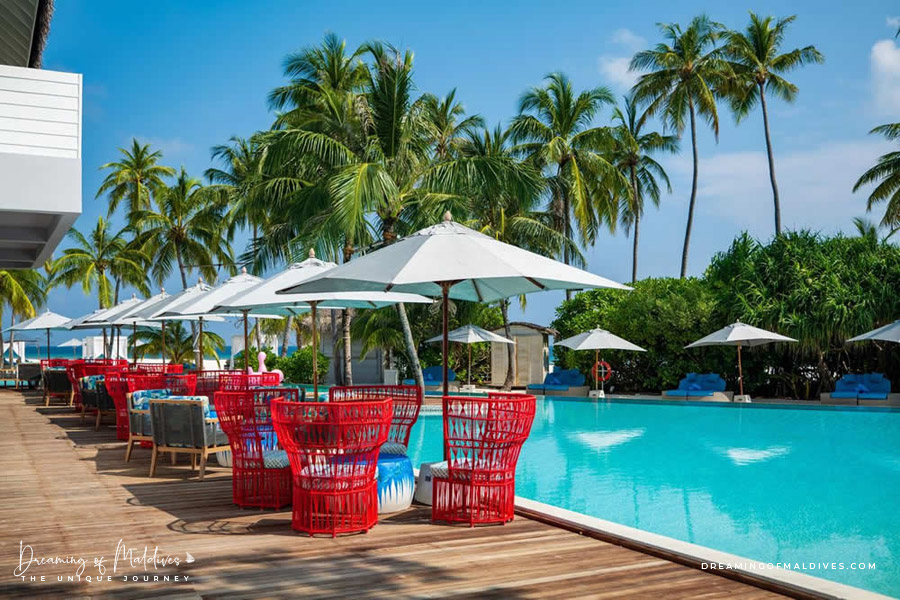 A new beach club called the Baa Baa stands as the island social hub that will be loved by trendy couples, fun-loving families and groups of friends alike.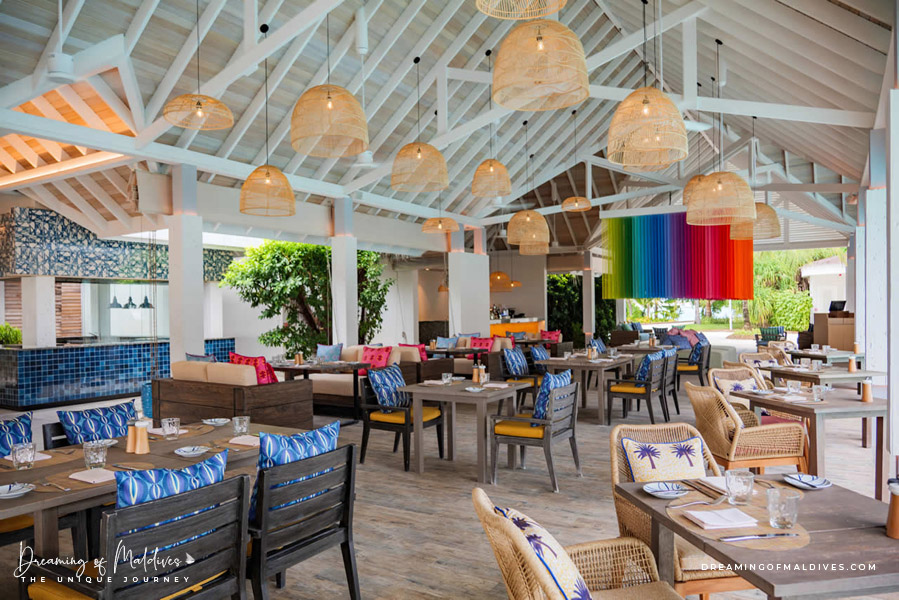 The resort new look showcases contemporary design mixed with natural raw materials such as ropes, clay and timbers that perfectly come in harmony with the interior refreshing new colour palettes.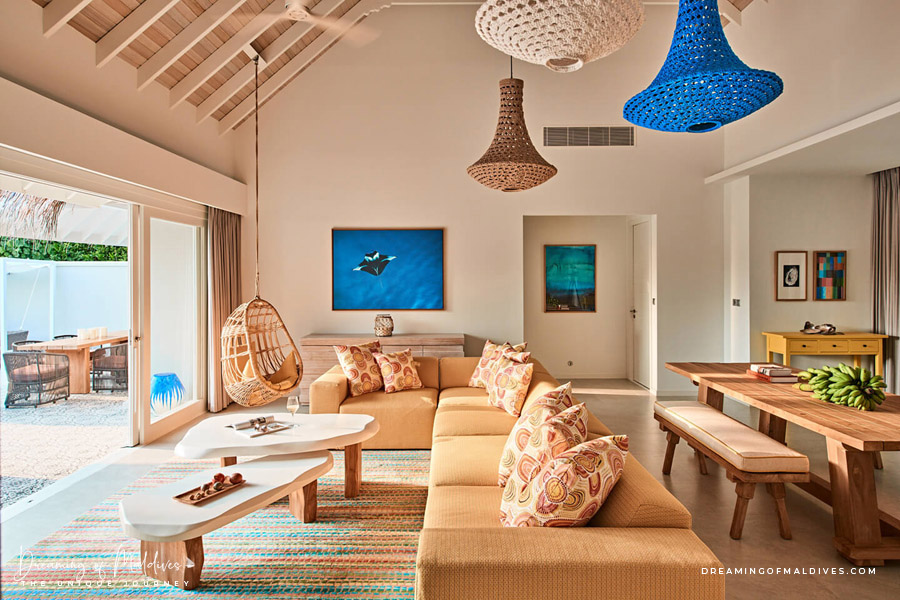 Each area of the resort is assigned with a unique vibrant colour that contrasts with Finolhu surroundings. Muza Lab hired artisans from around the world to produce standout works : handmade tiles and handblown glass from Turkey, Chandeliers and basket work from South Africa and timber artwork from Java.
Special places have been created and specially designed for families to play together : an art studio complete with a kiln, a concept gym, beach bars and, for those seeking a little me-time, a tranquillity spa retreat with its private beach.
Photo Gallery
The new Villas
Rockstar Villa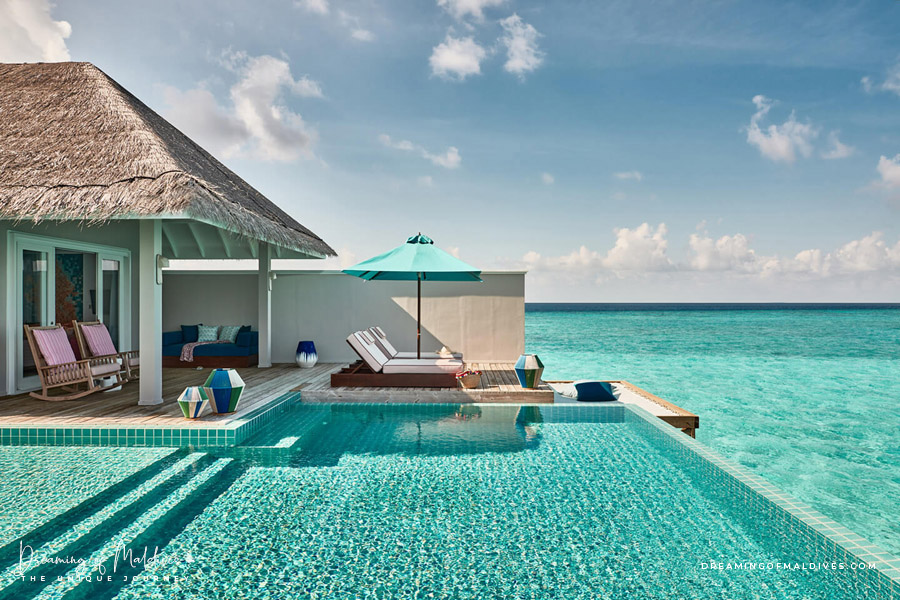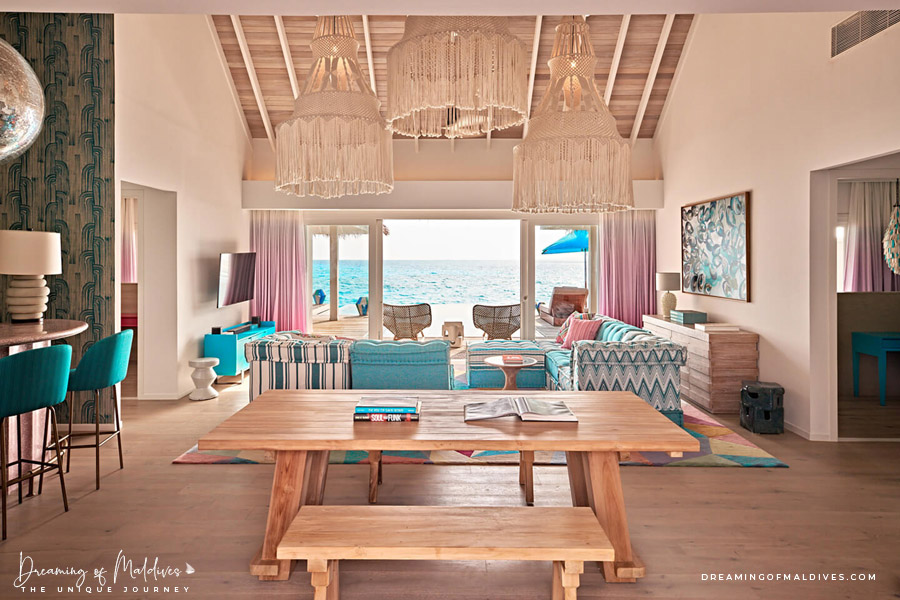 Lagoon Villa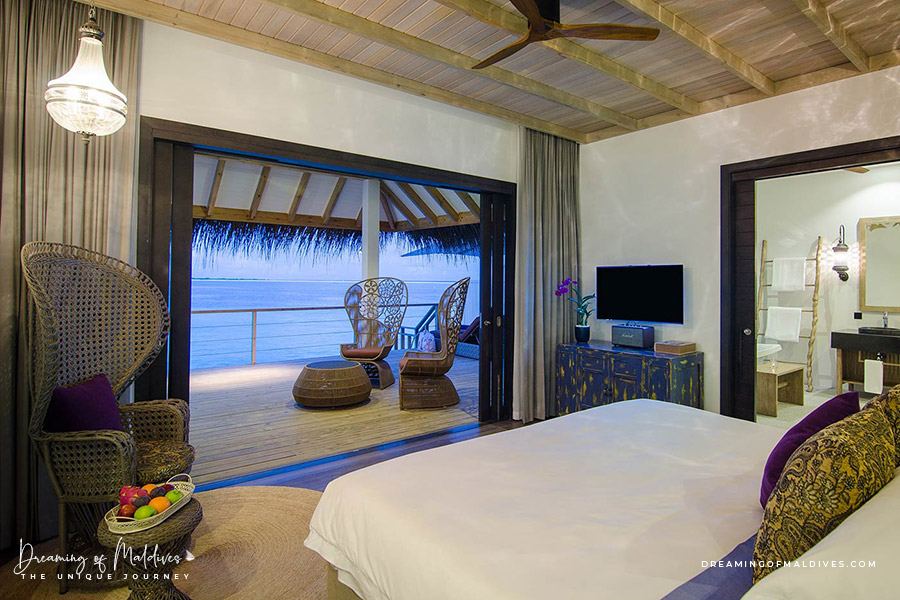 2 Bedroom Beach Villa With Pool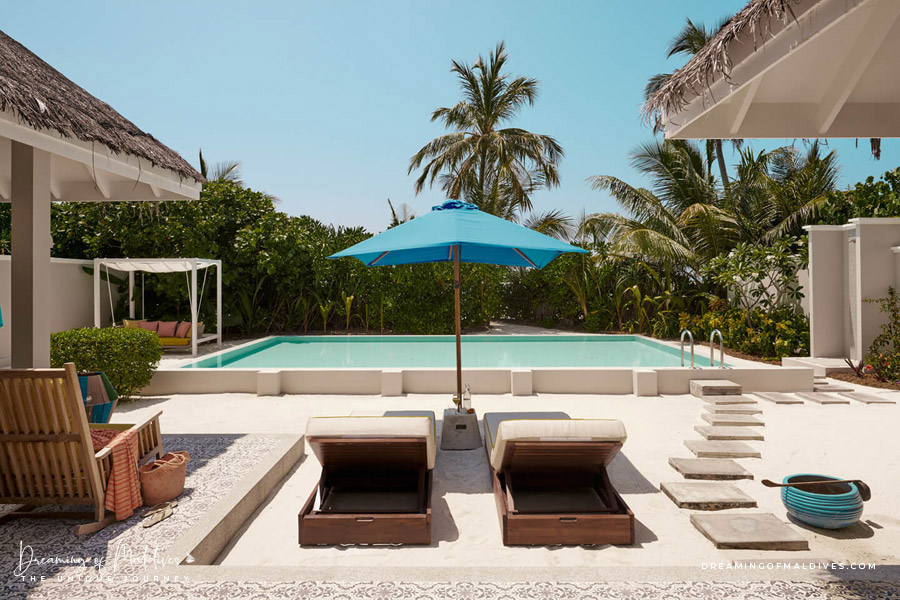 Ocean Pool Villa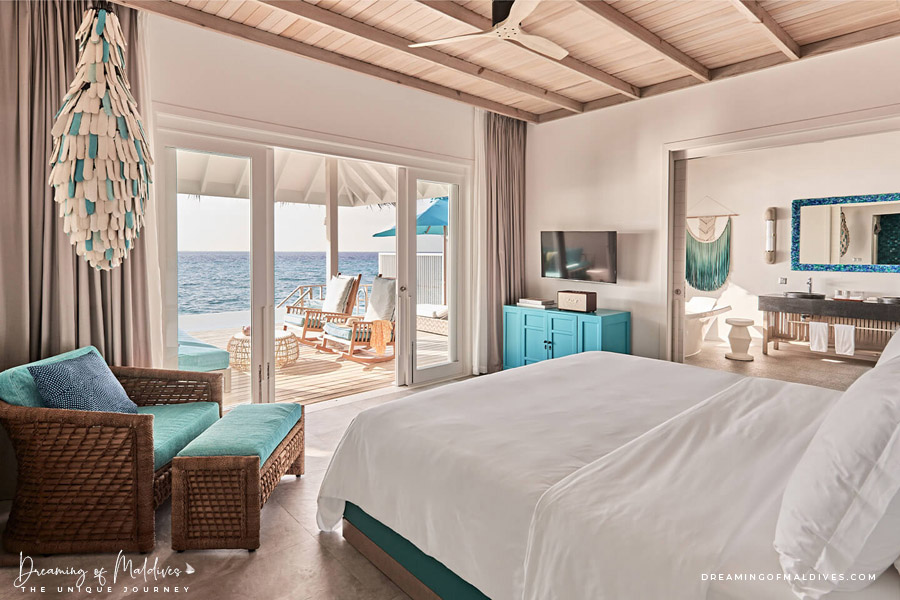 Beach Pool Villa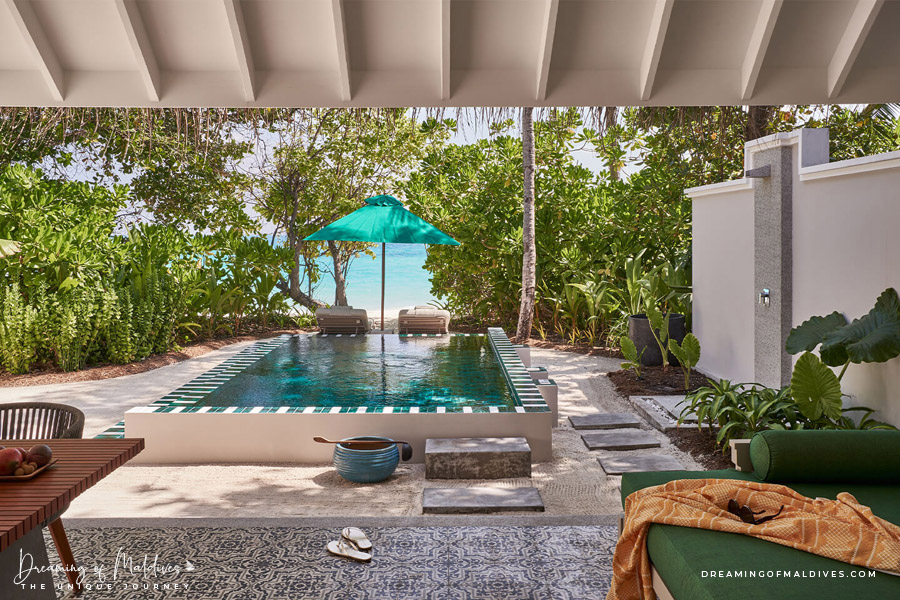 The Restaurants and Bars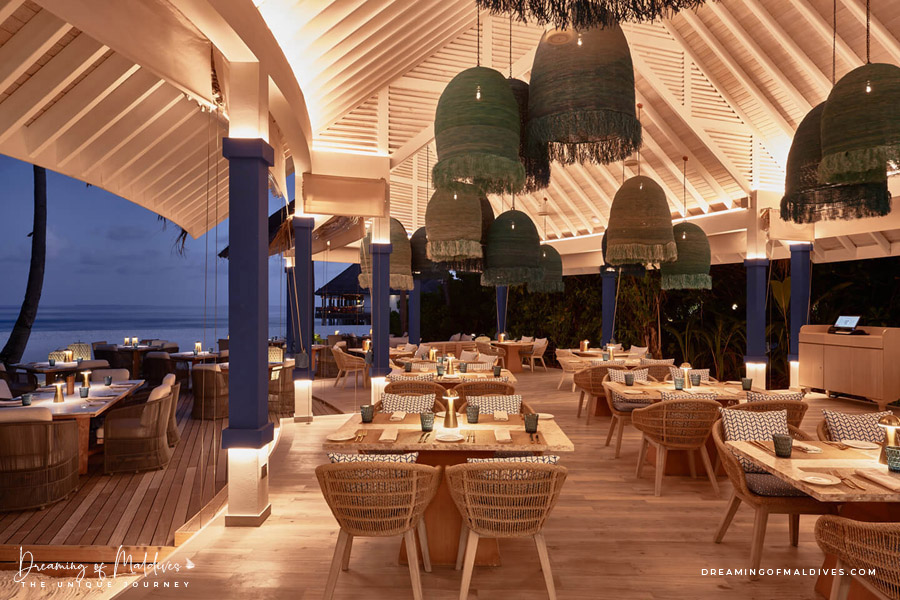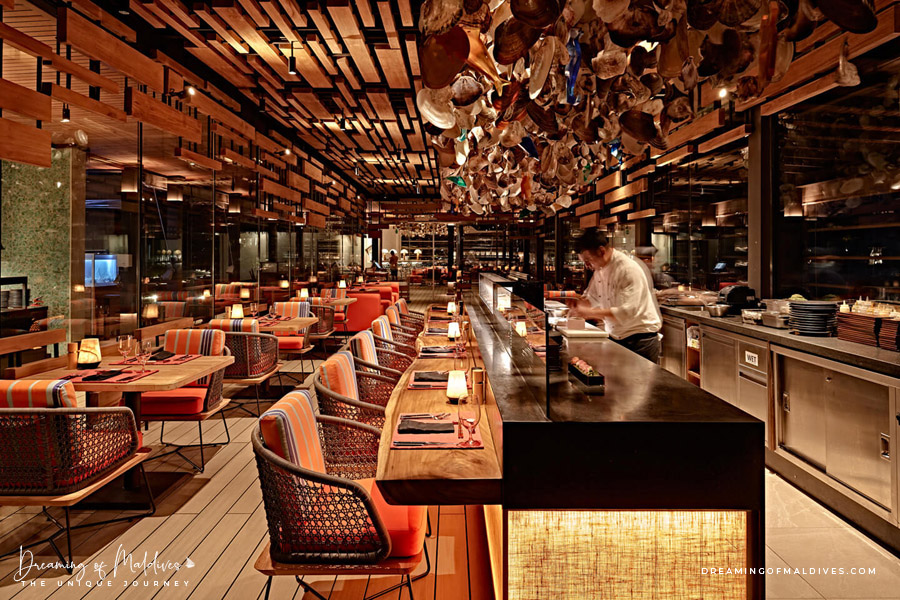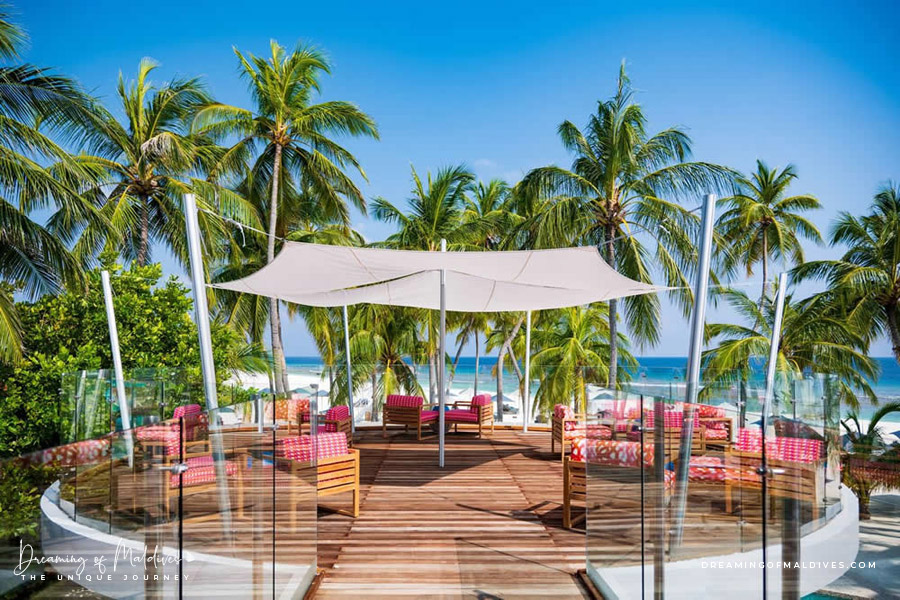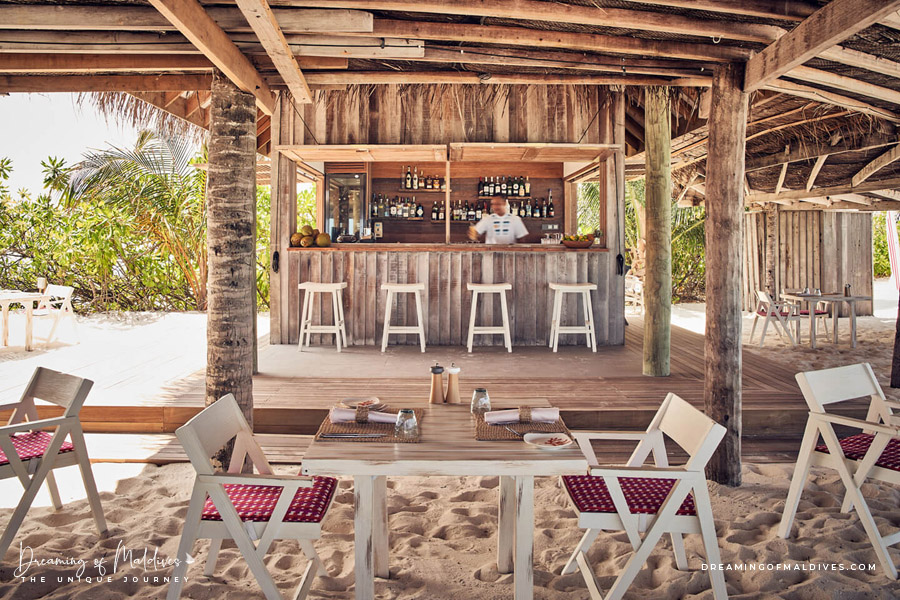 Yoga Pavilion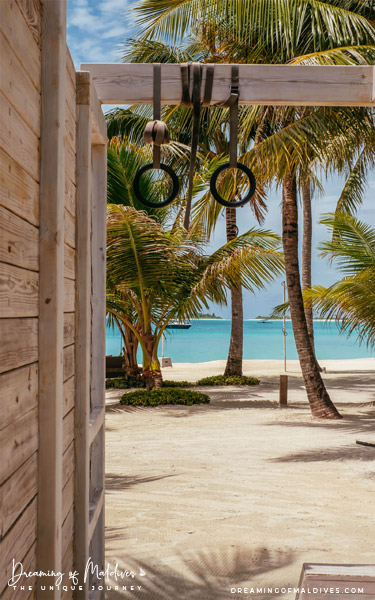 Finolhu's Beach
All Photos © Finolhu Maldives
Discover more Design Hotels in Maldives
Follow us on Facebook, Youtube and Instagram 
for more Maldives Dreams & Stories
Your TOP Best Maldives Resorts 2023
YOUR CHOICE. YOUR DREAM. YOUR VOICE
[ Official ]
Traveler's Choice
11th Edition