Since 1999, I've roamed the Maldives, seen and experienced unforgettable places and thrilling activities.
Over the years on Dreaming of Maldives, I've shared countless memories and experiences with you, but many of these dreamy moments have been scattered throughout this blog since my first post in 2009, which feels like a lifetime ago.
I've come to realize that over time, some of this valuable information may have become scattered or difficult to find. I understand that this may have led to some important details getting lost.
But now, you can find all of them in one place : What To Do In Maldives ? All the guides you need to discover the destination top activities
Activities in Maldives : Best of
The Maldives is a tropical paradise that offers a plethora of exciting activities to satisfy your craving for adventure. From surfing, snorkeling, and windsurfing to tennis, yoga, skydiving, freediving, and more, there's something for everyone !
I hope to inspire you to pack your bags, gear up, and embark on a dreamy journey to my favorite destination and former home, the Maldives, also known as the Island Kingdom.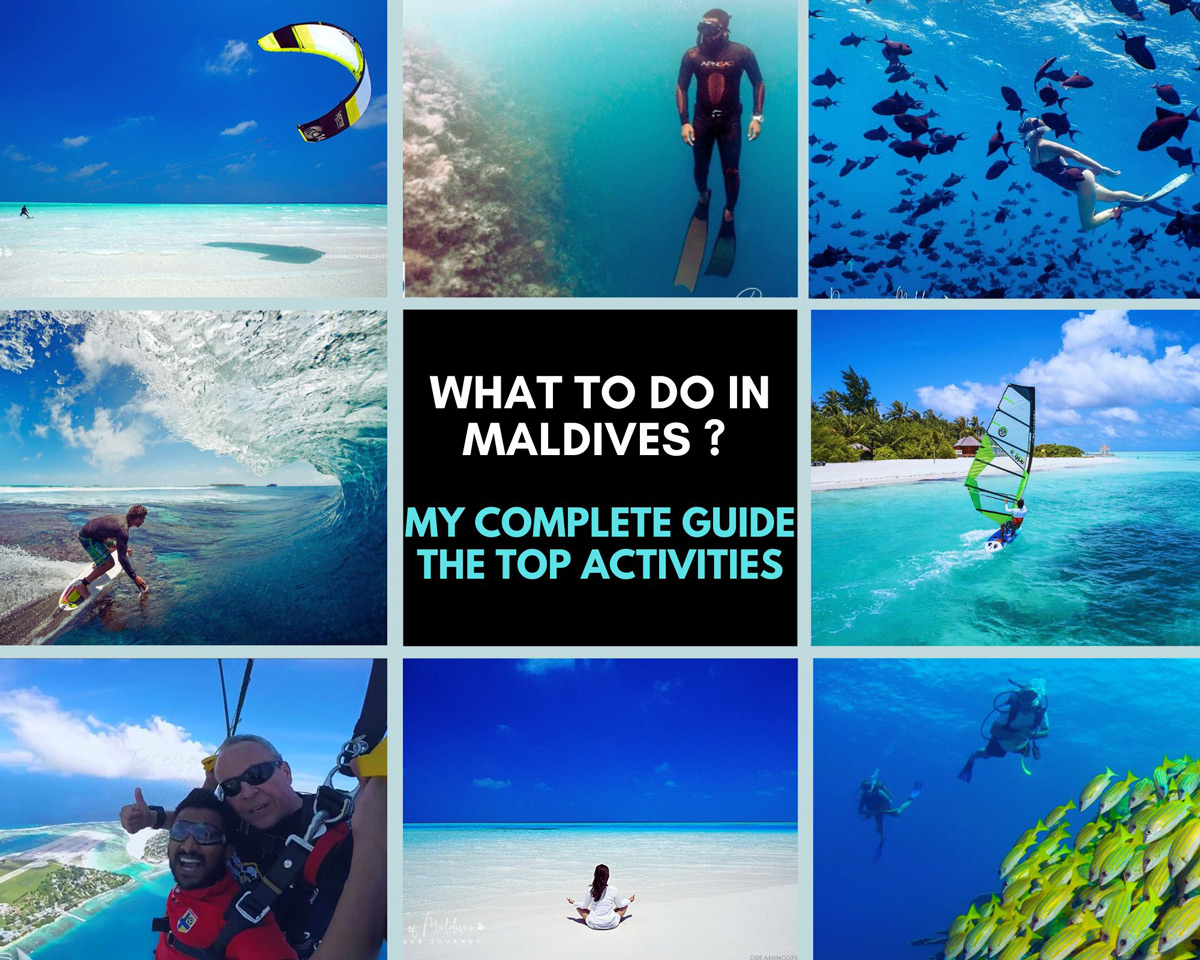 Any Question ?
Are you planning a trip to the Maldives and have some burning questions about this beautiful destination? Or perhaps you're already here and need some tips on the best places to visit and things to do.
Whatever your inquiries are, I am here to help!
As someone who has lived in and explored the Maldives extensively for years, I am more than happy to share my knowledge and experiences with you. Whether you're seeking advice on the best resorts, the most beautiful beaches, or the top activities to do, I'm just an email away.
So, don't hesitate to reach out and contact me. I'm always excited to hear from my readers and to assist in any way that I can. Let's make your stay as dreamy as it can get in the Maldives !
Follow us on Facebook, Youtube and Instagram
for more Maldives Dreams & Stories
Maldives TOP 10 Dreamy Resorts 2024
YOUR CHOICE. YOUR DREAM. YOUR VOICE