The Maldives in Virtual Reality. These 2 words put together are so dreamy !
If you are a VR lover like me, you are absolutely going to love this : Soneva Fushi, recently launched an exclusive new Virtual Reality experience of the resort in a series of 6 Videos available on Youtube.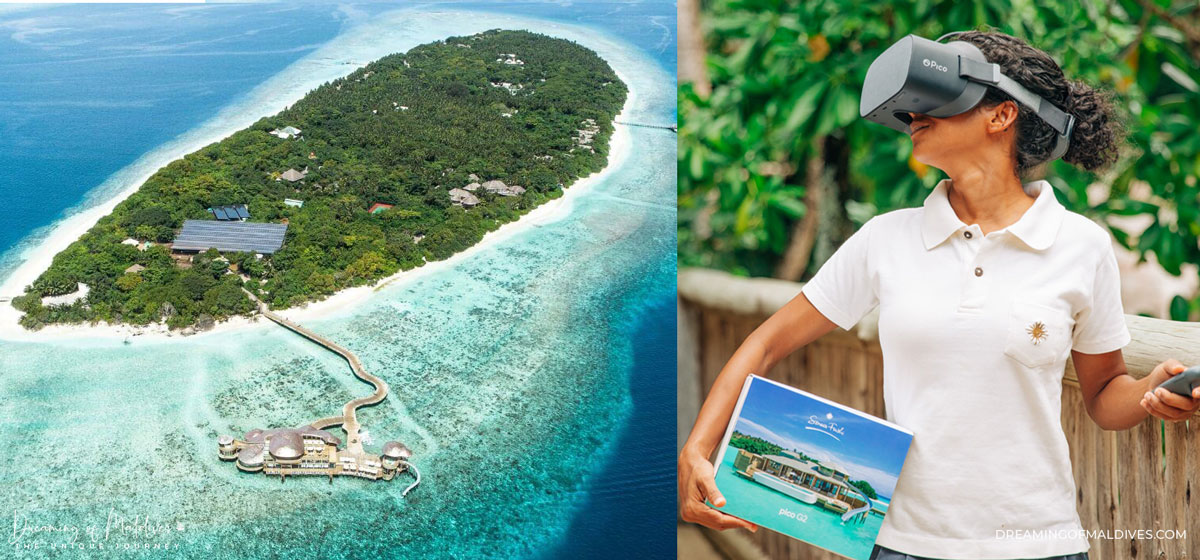 Being fascinated by Virtual Reality since the 00's, I decided to buy my own VR headset during the pandemic to escape the lockdown.
So, when I saw that Soneva Fushi was featuring a complete resort tour in Virtual Reality, I decided to go back to the resort after 18 years…
Virtual Tropical Escapism
Comfortably installed in my living-room, I put my VR on, pressed play and, here I was, standing in Baa Atoll, at Soneva Fushi.
The overall experience was absolutely delightful. The 6 videos are available in various quality including 8K , so if you have a good internet speed go ahead.
I've been wowed by the journey, left refilled and happy.
Thank you Soneva for giving us this virtual tropical escapism.
Soneva Fushi Maldives in VR. A Complete Resort Tour
If you have to watch one video on the 6 currently available, watch this one :
Put on your VR headset and Escape to Soneva Fushi, Maldives.
Hereunder, some words from Soneva Fushi about their new VR experience :
Soneva Fushi, the original barefoot luxury resort in the Maldives, has launched an exclusive new Virtual Reality (VR) experience. At a time when many around the world are unable to travel due to the ongoing limitations of the COVID-19, the Soneva VR headset overcomes restrictions to bring an enchanting insight into island life into viewers' homes.
A curated experience with discovery at its heart, the VR series shares Soneva's SLOW LIFE ethos and champions the beautiful Maldives archipelago as a bucket-list destination. To achieve this, the Soneva team partnered with a UK-based studio to create a best-in-class, personalized VR content series that showcases Soneva Fushi's one-of-a-kind charms to a global audience
The unique VR video series focuses on a number of key areas, which include :
The Complete Resort Tour
This tour offers a comprehensive journey of discovery around Soneva Fushi's island home, Kunfunadhoo, taking in dining destinations, the observatory, the organic gardens, picture-perfect sandy beaches and the lush tropical jungle along the way.
Soneva Fushi Water Retreats
Launched recently, these stunning new retreats offer an unsurpassed over-water experience to guests, and further expanding the resort's award-winning villa portfolio. Some of Soneva Fushi water retreats feature a water slide.

Soneva in Aqua
An ultra-luxurious 23-metre yacht that sails from Soneva Fushi and Soneva Jani. It combines Soneva's renowned hospitality with the freedom of a personalised charter across the Indian Ocean.
The Den
The Den is Soneva Fushi Kids Club. A playground for the imagination and the region's largest children's zone. The Den's playful spaces include a pirate ship, a giant water slide, Lego rooms, music studio and more.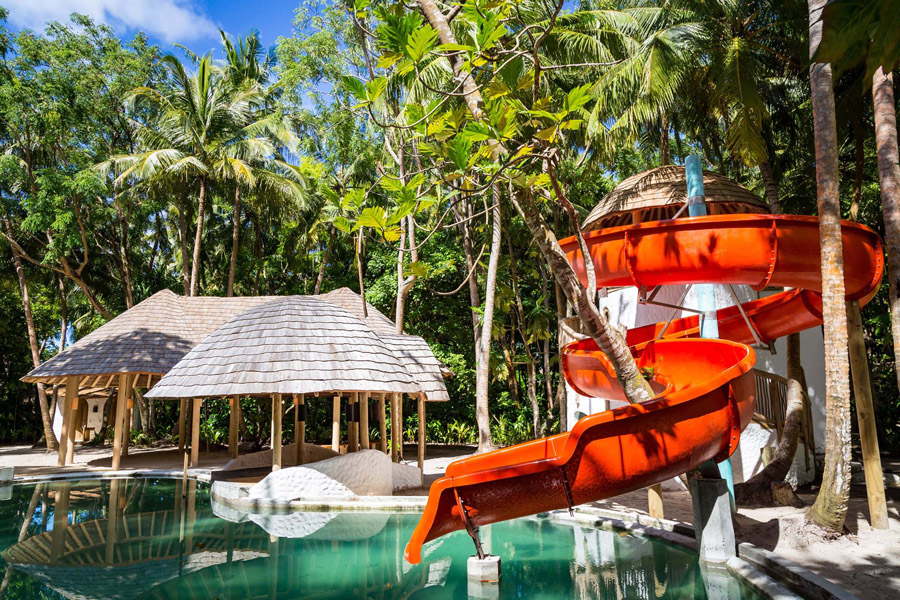 Family Villas
A focus on the largest villas at Soneva Fushi, which offer an exceptional amount of space, privacy and luxury for multi-generational families, groups of friends or corporate gatherings. The largest, the 3,048 sqm Private Reserve, has nine bedrooms with room for up to 14 adults and nine children, and features a private pool, gym, sauna and staff quarters.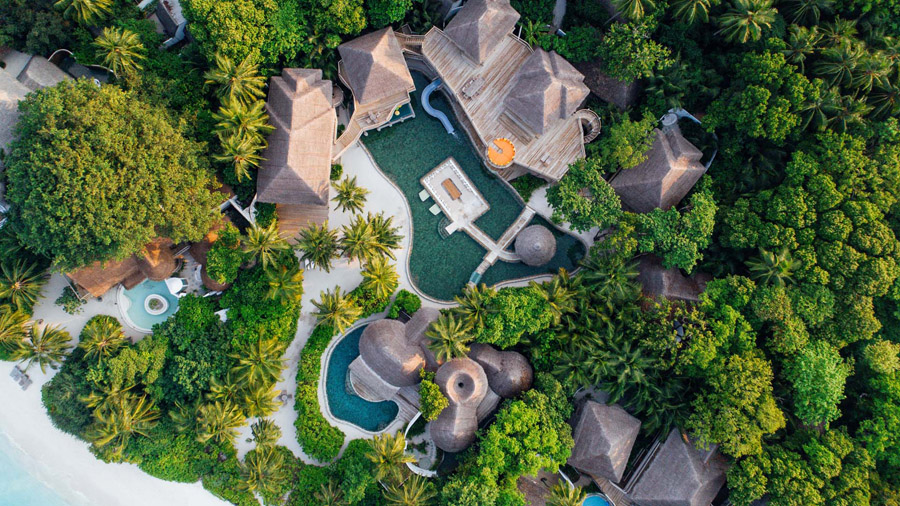 25 Years of Soneva
Celebrating the brand's storied history and its journey to becoming a world-leading destination, with rare experiences and a dedication to social and environmental sustainability at its core.
The visual nature of Virtual Reality is a natural fit for Soneva Fushi
"With many international travelers restricted from visiting the Maldives in person during the pandemic, it felt imperative to create new ways of engaging with audiences that extended above and beyond Soneva's popular social media channels and consumer newsletters. Technology in tourism has increased rapidly over the last decade, and this became an exciting opportunity for us to modernize beyond on-property considerations. The visual nature of Virtual Reality is a natural fit for supporting Soneva Fushi's continued mission to connect with guests and to tell the resort's vibrant story in new ways," said Soneva's CEO and founder, Sonu Shivdasani.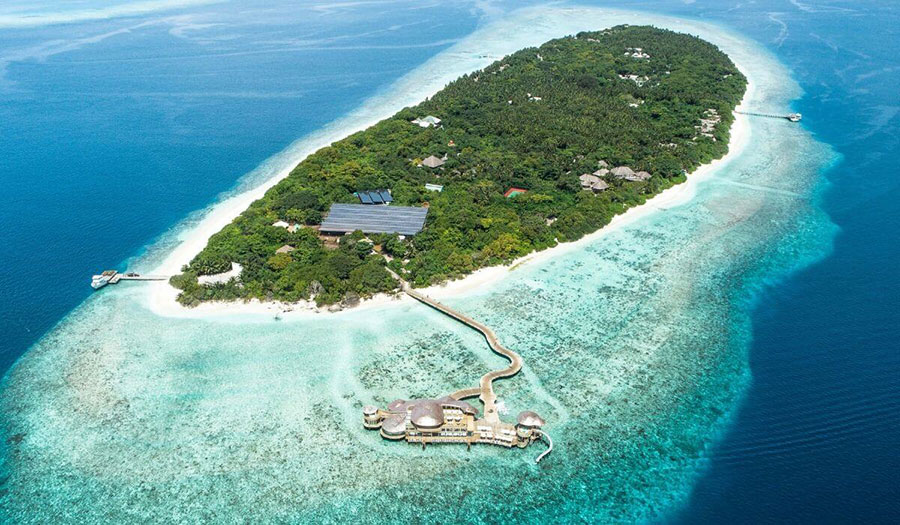 Renowned as a pioneer in the hospitality sector, Soneva has achieved a raft of industry firsts since the launch of Soneva Fushi in 1995 : banning plastics across its resorts, developing Eco Centro waste-to-wealth facilities, and operating the Maldives' first and only villa ownership scheme, to name but a few.
Watch Soneva Fushi Maldives VR videos :
All photos © Soneva
Soneva Fushi

Soneva Fushi provides one of the most exquisite setting in the Maldives for a wedding. The Maldives' original desert island hideaway is a true…

Discover the TOP 10 activities and 'Things to Do' at Soneva Fushi Maldives. Watch a movie on the beach, stargaze the Maldivian…

Inside Soneva Fushi Art and Glass Studio, So Glasscycle, an extraordinary place where guests can watch world-renowned glass artists create…
Follow us on Facebook, Youtube and Instagram
for more Maldives Dreams & Stories
Your TOP Best Maldives Resorts 2023
YOUR CHOICE. YOUR DREAM. YOUR VOICE
[ Official ]
Traveler's Choice
12th Edition