Inside Soneva Fushi Art and Glass Studio, So Glasscycle, an extraordinary place where guests can watch world-renowned glass artists create objects of art and learn the art of glass blowing.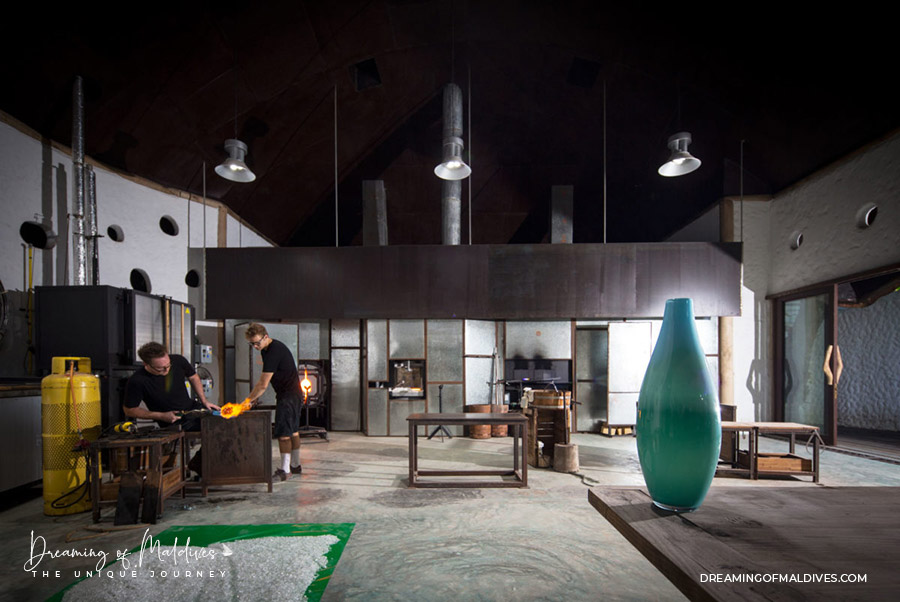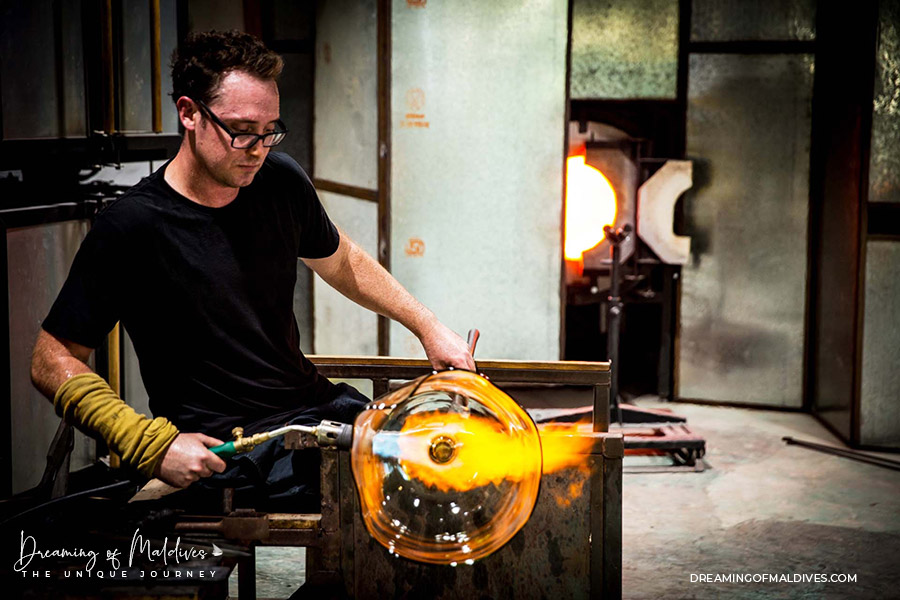 So Glasscycle is a state-of-the-art Glass studio and Art Gallery
So-Glasscycle is the first and only glass studio in the Maldives. Located at the heart of Soneva Fushi, a world-leading resort in Baa Atoll, the Soneva Art and Glass Studio opened in August 2015 and is the Maldives' first and only hot glass studio.
The studio offers state-of-the-art facilities and also hosts some of the world's top glass artists.
Guests can watch the experts in action, commission custom artworks or even have a go at learning the age-old art of glassblowing for themselves to create a masterpiece with the experienced glass-working team.
The state-of-the-art facility also includes a retail boutique and art gallery called So Glasscycle, which are designed as platforms to exhibit the work of the Maldivian and international glass artists.
The facility uses only waste glass materials used at Soneva resorts and other resorts in the Maldives. It is estimated that more than five tonnes of glass waste is produced by resorts in the Baa Atoll alone, every month.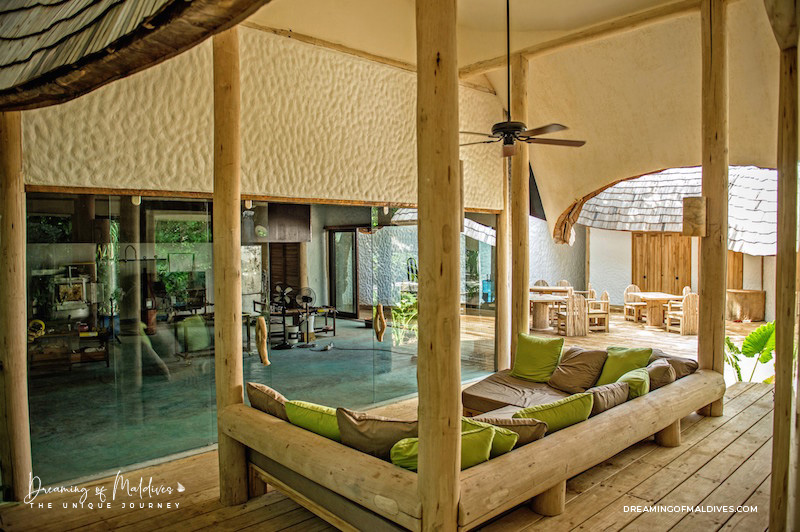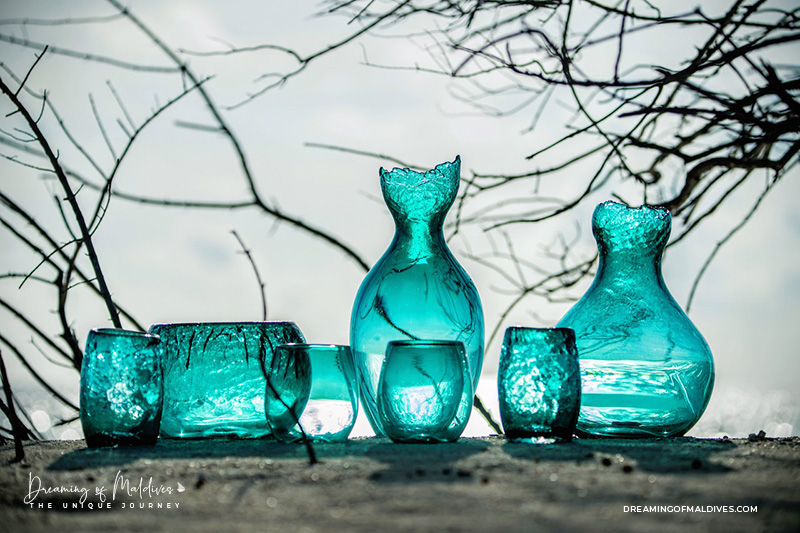 The studio produces items used at the resort's restaurants, as well as elements for the architectural design of Soneva resorts and private residences. Each of Soneva's restaurants has its own signature lines of custom-made plates, bowls and glasses.
The Studio opened in August 2015. A first in maldives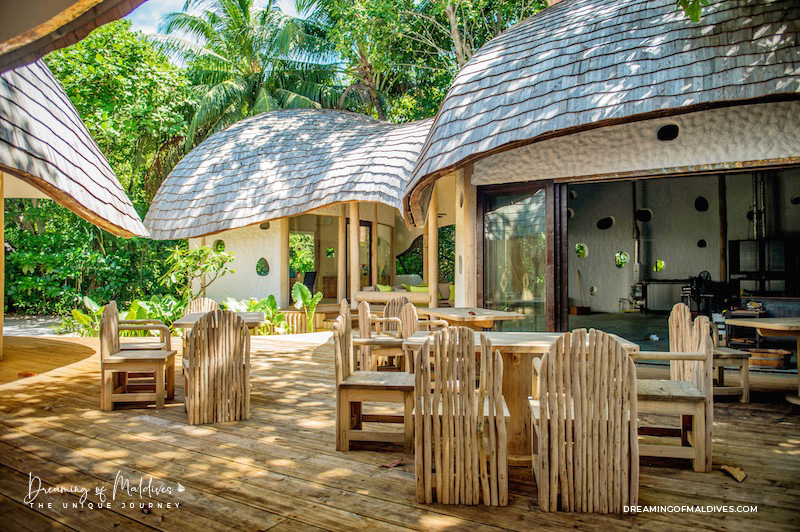 Instead of the common act of crushing bottles and selling the crushed glass to a recycling company, Soneva Fushi takes on this entire process themselves by upcycling it with their Art and Glass studio.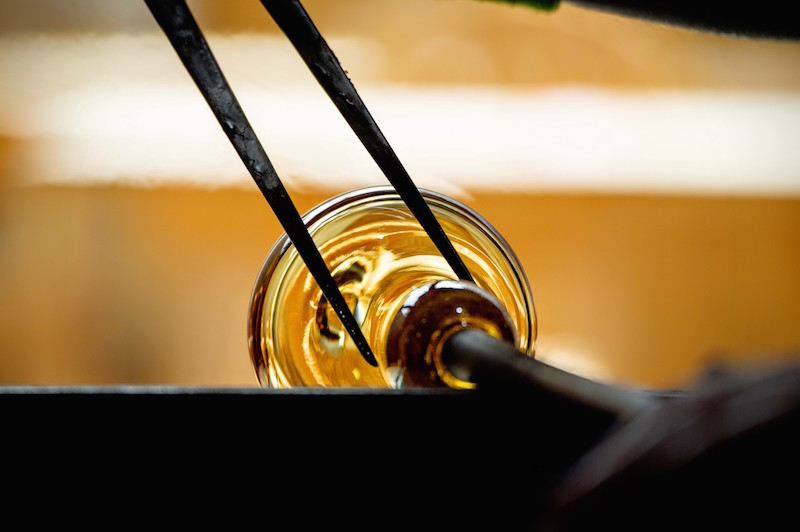 It starts by crushing the glass and melting it in Soneva's state-of-the-art glass furnace. Then a variety of techniques are used, such as blowing, casting, and slumping to create extraordinary items that are of a much higher value than the glass was in its original form as a bottle.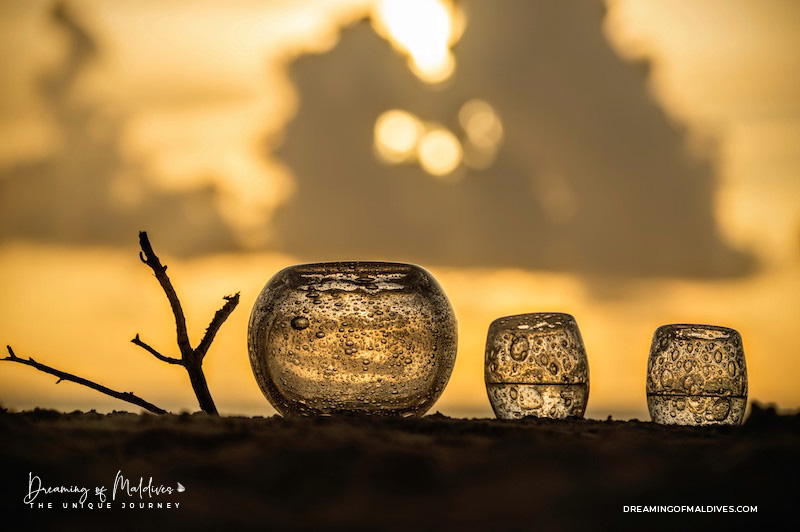 Their skilled team of glass specialists create signature items for the restaurants and villas at Soneva Fushi and for sister resort in the Maldives, Soneva Jani.
All of their pieces are available for purchase at So Glasscycle.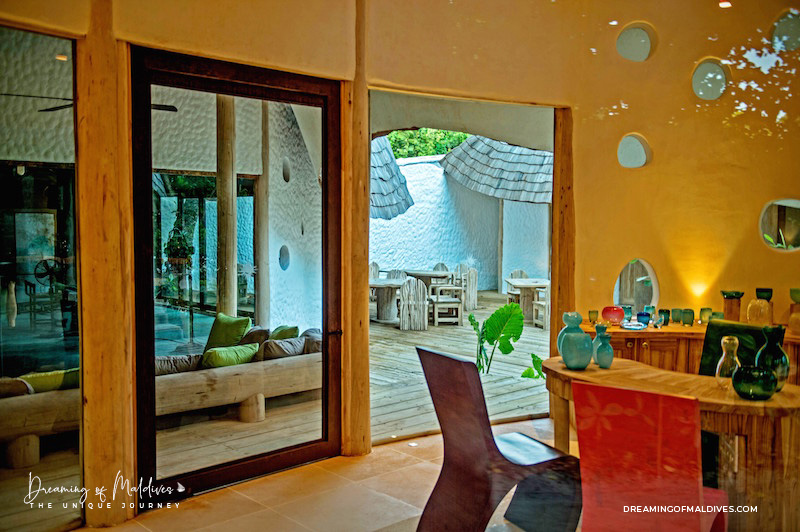 Learn the art of glass blowing at the Soneva Fushi's art studio
Soneva Fushi glass studio also offers guests the chance to experience the Art of glass blowing.
Our team of glass experts guide you in creating your own masterpiece out of 100% recycled glass.

Sonu Shivdasani. Soneva CEO.
All works created at the Art & Glass Studio are made using recycled glass bottles from Soneva Fushi and other nearby resorts. Glass blowing classes have a fix duration of 3 hours and are also available for Kids ( from 9 years old ).
A personalized tour of the Soneva Art Gallery and the Soneva Glass Boutique is available upon request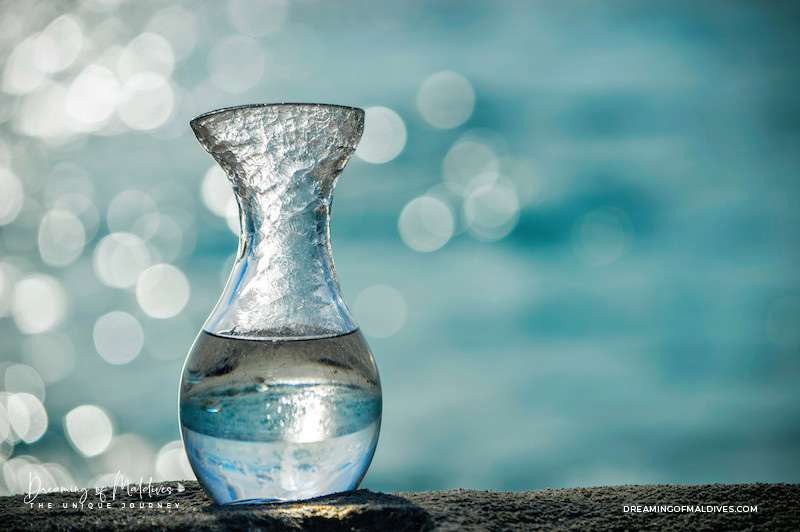 All photos © Soneva Fushi
More resorts featuring Art in Maldives

If you're on the search for a tropical destination where to appreciate modern architecture, design and art and you're a Maldives lover like…

If you love the Maldives, Art and Design, these 3 ultra-luxury hotels should be on your top list. The following properties have commissioned…

Wander around The Ritz-Carlton Maldives to discover 17 curated modern Art pieces that celebrate contemporary art and nature. Follow me for a…
Follow us on Facebook, Youtube and Instagram
for more Maldives Dreams
Maldives TOP 10 Dreamy Resorts 2024
YOUR CHOICE. YOUR DREAM. YOUR VOICE