Here is a list of the most beautiful Hotel bathrooms in Maldives. Over-sized bathtubs with hydrotherapy, Sunset views, Champagne, sexy jacuzzis, huge bathrooms within tropical gardens, lately, Maldives hotel bathroom concepts have evolved into super dreamy spaces.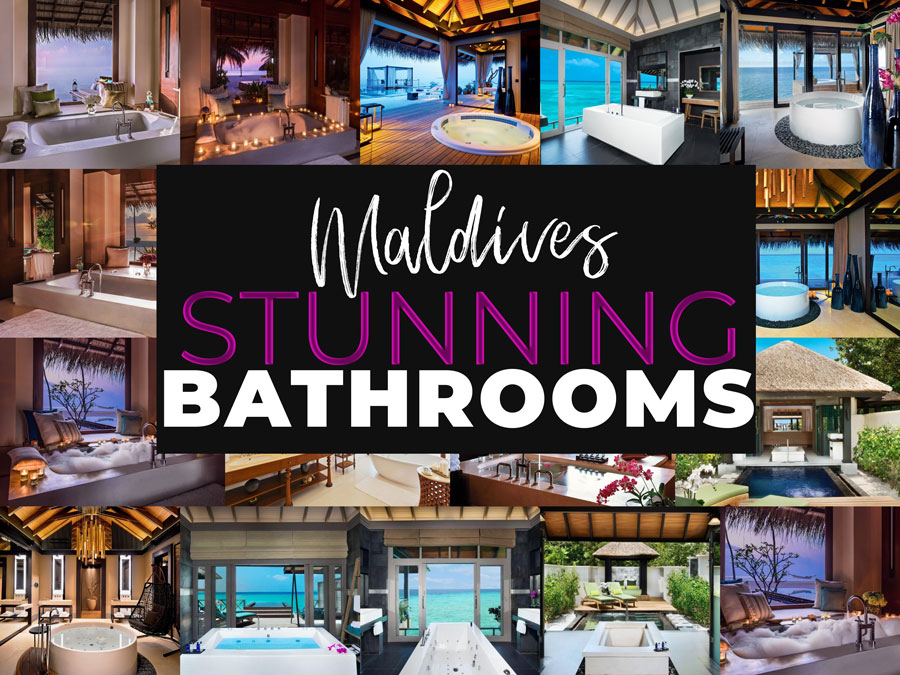 here is a list of Maldives resorts offering stunning bathrooms to relax.
Relax in extraordinary tubs and sexy jacuzzis
ONE & ONLY REETHI RAH
Known for its exquisite design and sense of refined opulence, One & Only Reethi Rah boasts several villas and Residences with bathrooms offering stunning Sunset views.
Located on the beach or overwater, they boast a deep-bottomed bathtub designed for 2.
The bathroom interiors presented here are located in 3 different categories of Villas with Sunset views.
Villa : The Grand Sunset Residence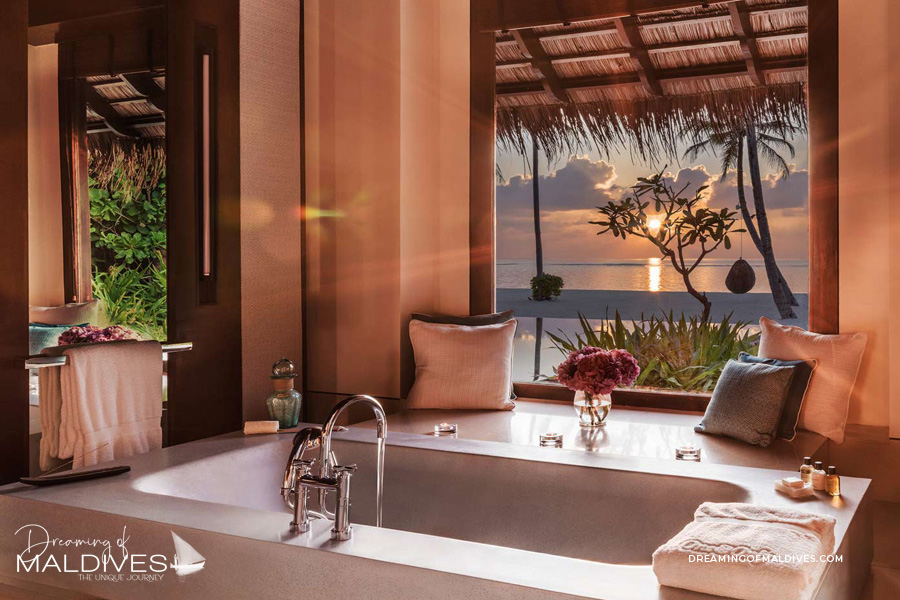 Villa : Grand Beach Villa
This second Sunset view is taken from the Grand Beach Villa Bathroom.

This big tub is a dream for a romantic bath while watching the Sunset.
Villa : Water Villa With Pool
One & Only Reethi Rah features big bathtubs in several water villas too.
Hereunder the bathroom with Sunset views in the Water Villa With Pool.


JA MANAFARU
JA Manafaru features beautiful bathrooms in most of its villas. Some villas, over water or on the beach, offer a big bathtub and others a jacuzzi.
All water villas boast a bathtub with lagoon views.
Villa : Two-Bedroom Ocean Residence with Family Infinity Pool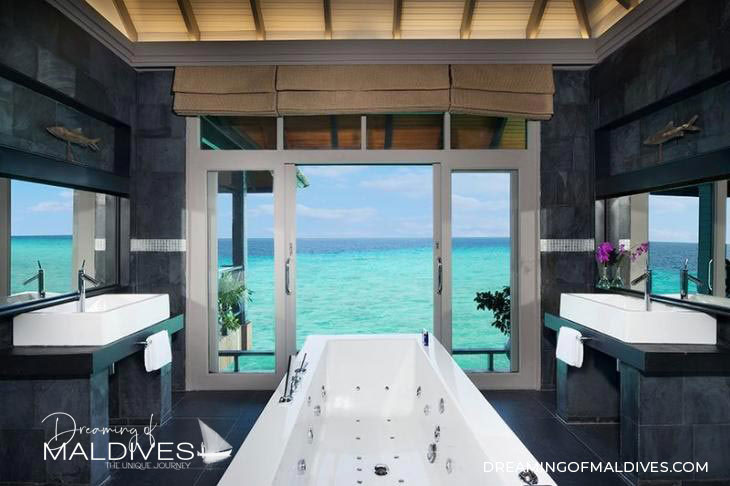 Villa : Sunrise Water Villa with Infinity Pool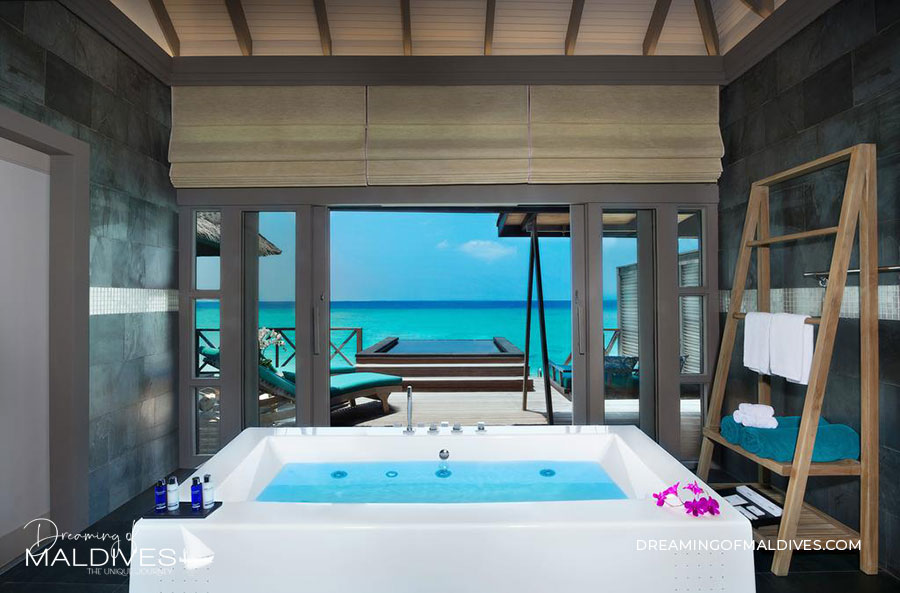 Villa : Beach Villa with Private Pool


The Residence Maldives Falhumaafushi
Villa : Beach Villa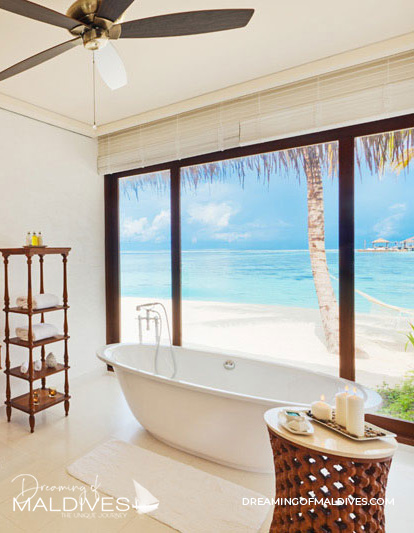 Villa : Water Villa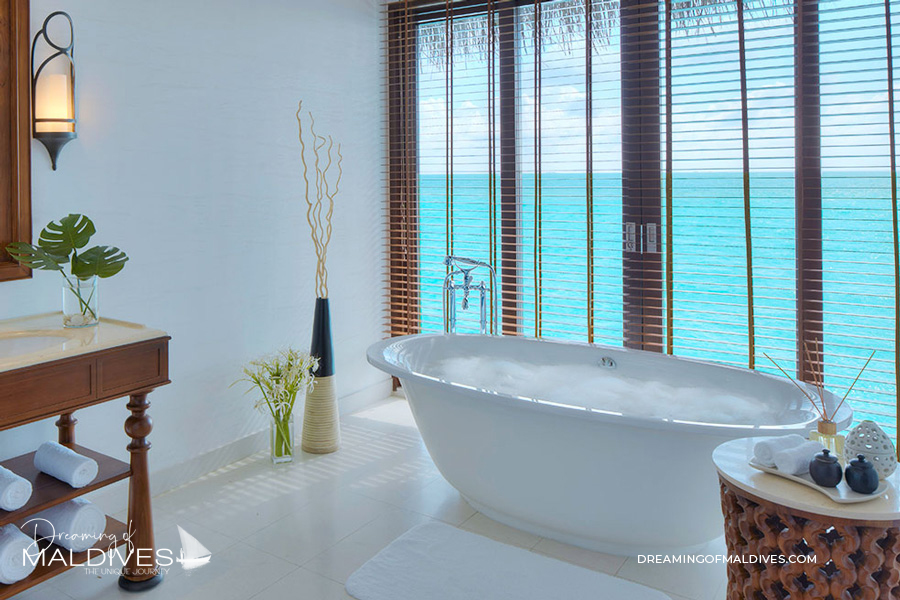 Velaa Private Island
Velaa Private Island is one of the best places to be if you dream of a beautiful bathtub. Big bathrooms dotted with big spa tubs or jacuzzis stand in most the resort stunning Villas and Residences.
Villa : Sunset Deluxe Water Pool Villa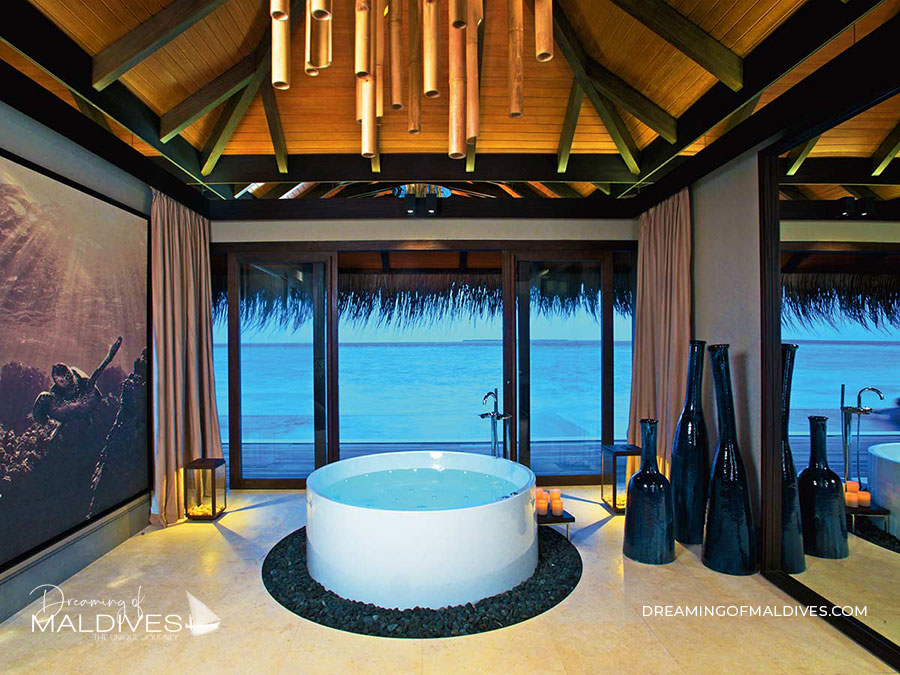 Villa : Velaa Private Residence
The vast and ultra-chic Velaa Private Residence has several indoor and outdoor bathrooms including an open-air space fitted with a big jacuzzi located in the private garden.
Villa : Ocean Pool House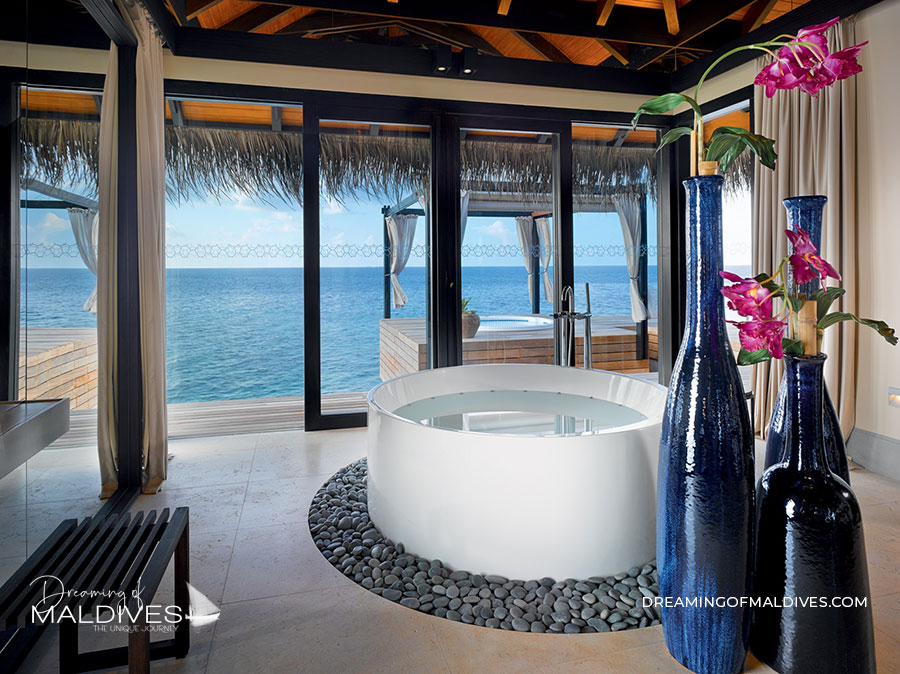 Villa : Sunrise Water Pool Villa
Villa : Romantic Pool Residence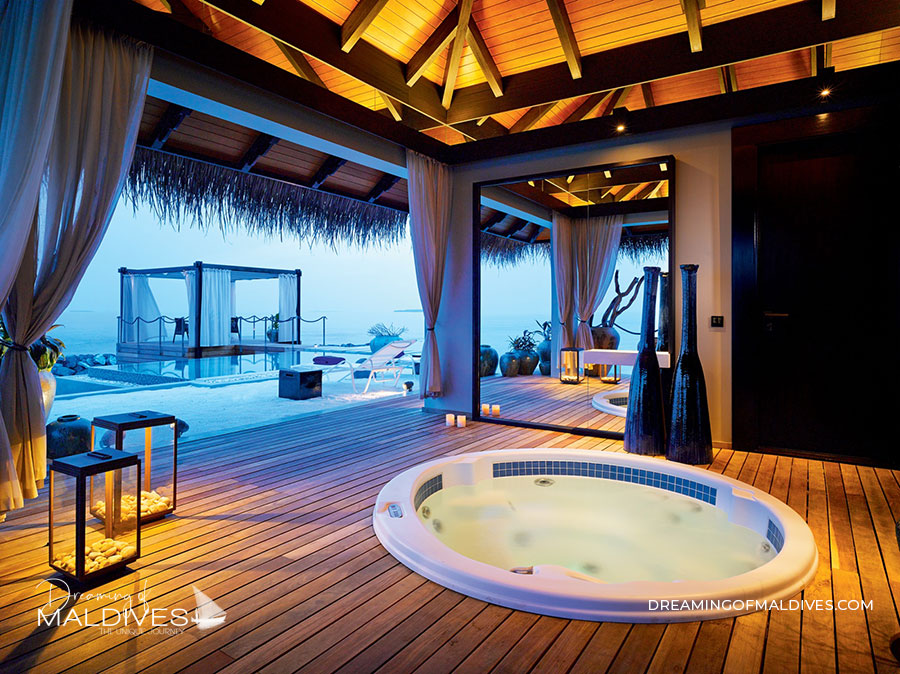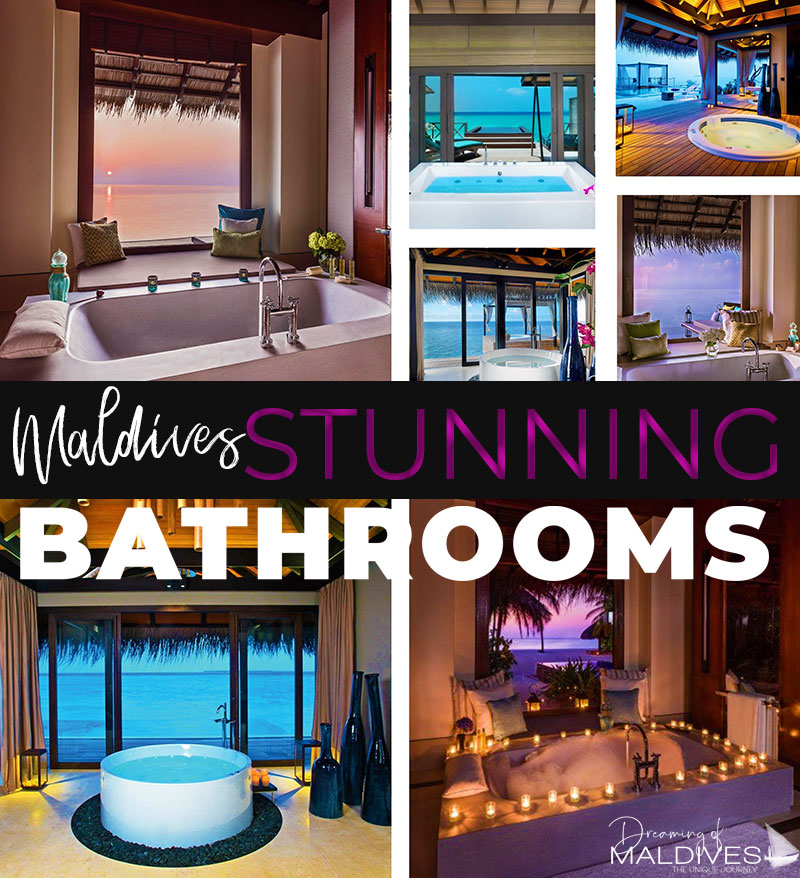 PIN the Dream

Beautiful bathrooms in maldives

The Stella Maris Ocean Villa with Pool at Waldorf Astoria Maldives Ithaafushi is one of the Maldives largest and most secluded Luxury Water…

W Maldives Retreat interiors feature a superb design called Let It Glow. The shine in the dark look reflects the perfect blend of W's…

Huvafen Fushi features one of the most beautiful bathroom you will see in Maldives. One of the resort water villa, called The Ocean Bungalow…
Follow us on Facebook, Youtube and Instagram
for more Maldives Dreams & Stories
Your TOP Best Maldives Resorts 2023
YOUR CHOICE. YOUR DREAM. YOUR VOICE
[ Official ]
Traveler's Choice
12th Edition