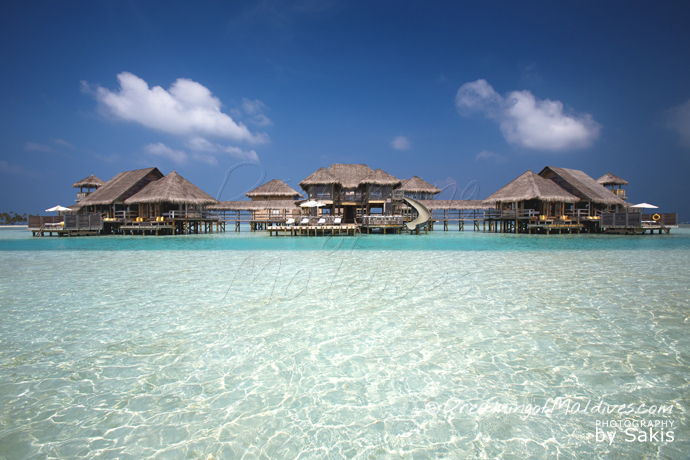 Yes, please enter…
You are about to discover an incredible place. A Water Villa beyond any Dream and imagination.
A Place out of this World, standing in the middle of the lagoon and spreading over 1400 square meters.
A Place to hide away from the reality, far from everything.
Welcome to The Private Reserve, The World's Largest and most Incredible Water Villa
The crown Jewel of the splendid and so outstanding Gili Lankanfushi Maldives Resort, in North Male Atoll.
Located at 500 meters from the island, the Private Reserve is accessible only by private boat.
The two-storey villa is surrounded by a gigantic blue lagoon with unobstructed 360 panoramic views.
Made of 3 separate buildings, linked by wooden bridges, the Private Reserve boasts :
– 2 master bedrooms
– 1 guest room
– a private spa and a steam room
– a sauna and massage pavilion plus an air conditioned gym
– numerous private indoor and outdoor relaxation areas and sundecks
– 2 Private Butlers (Mr & Mrs Friday) on call at all times – who have themselves, their own bedrooms.
– a kitchen
A private water garden surrounds the villa and is easily accessible from one of the several sun decks. Each sundeck has its own overwater net hammocks and a roof-top terrace with unlimited ocean and lagoon views.
The Water Villa also offers huge in and out living rooms, a 100 square meters private bathroom, a Gourmet kitchen and a wine cellar- with your private Sommelier, a concealed entertainment center with lagoon view and cinema screening, a large living area, 2 private boats anchored at the villa private jetty for your own use and a 400hp 36' speedboat with crew on call at all times.
Surrounded by large verandas, The Private Reserve features numerous decks and has on both sides, 2 hammocks standing in the water.
For more fun, you will find the ultimate water fantasy : a big water-slide to plunge from the top deck into the lagoon!
By the way, you don't need to choose between Sunset or Sunrise sides…the complete show is available, and everywhere you wish.
The Private Reserve is The Place to Be for celebs and travelers seeking for an ultimate and exclusive privacy.
No one is allowed to wander around, so be sure that you will be alone and completely unseen.
It is also an absolute Dreamy place if you are looking to spend an amazing time with your friends or your family.
The Private Reserve makes us Dream high.
It is almost impossible to describe the incredible beauty and concept of the Private Reserve.
It is the most unique an incredible Water Villa the World has ever seen.
So, come on, step in and let's let the photographs speak from themselves.
The visit starts now and right here with a series of 32 -brand new and unreleased photos.
PS : A Barefoot attitude is strongly advised.
The Private Reserve from a Bird's eye view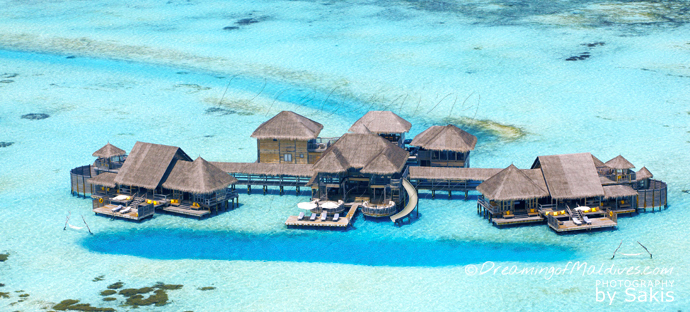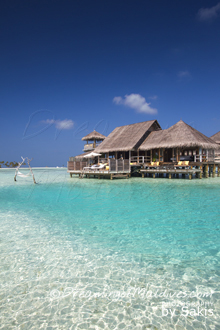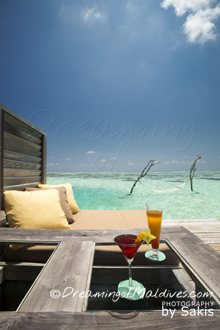 The Water Slide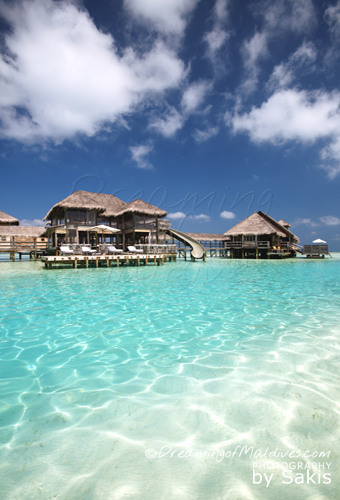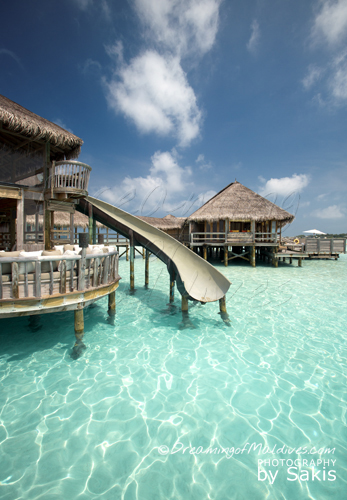 Various views of one of the 2 hammocks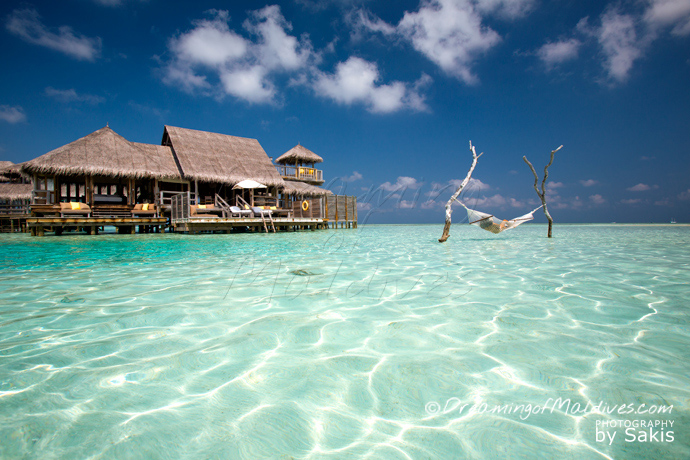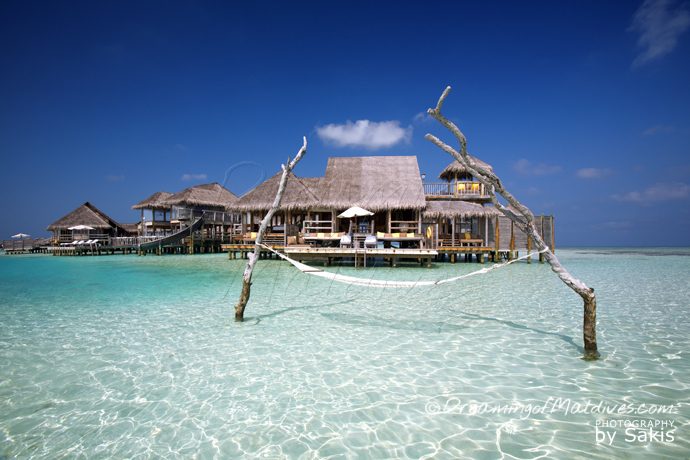 The Private Reserve or How to enjoy your time in your own Paradise…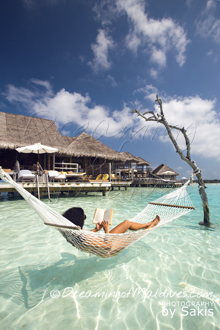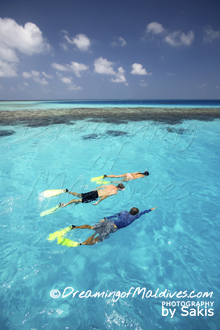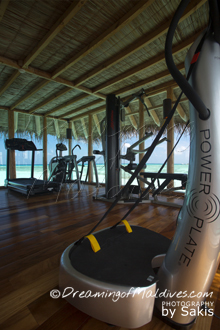 View over the blue lagoon from one of the sundeck water hammock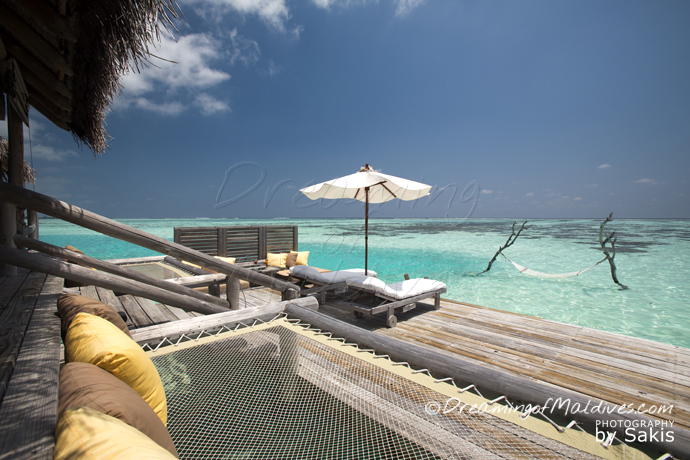 One of the dining-room, upstairs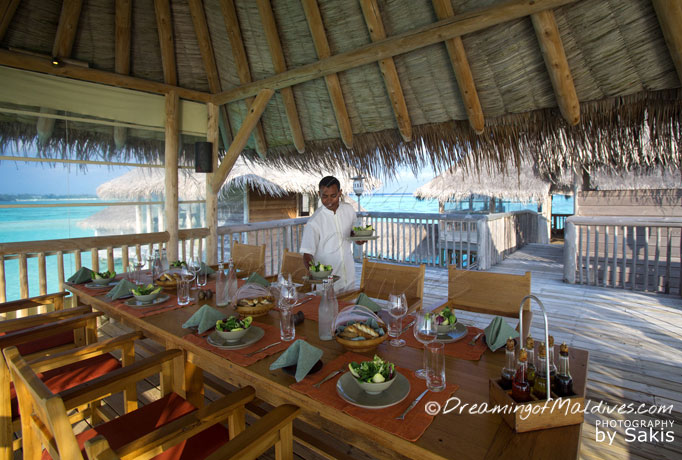 Sit and Eat on the terrace, under the stars…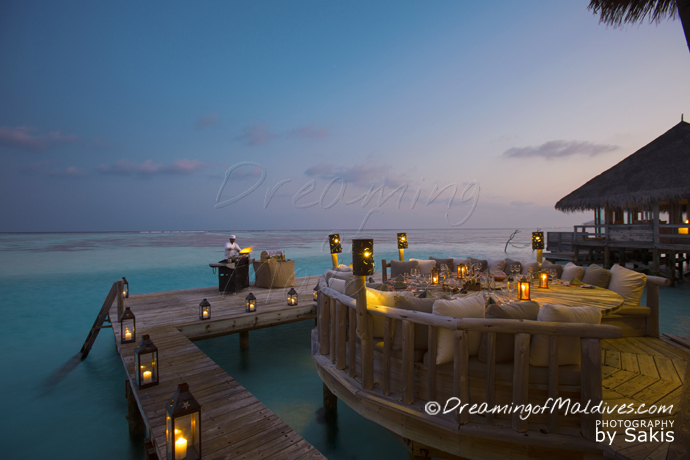 One of the 2 Master bedrooms with complete and open views on the lagoon

Improvise a night outside, under the stars. This is your very special bedroom…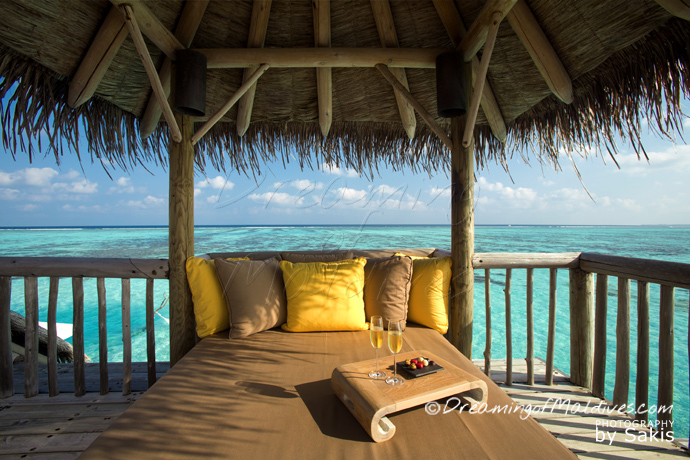 A Home Cinema is set upstairs
The Private Reserve at Sunrise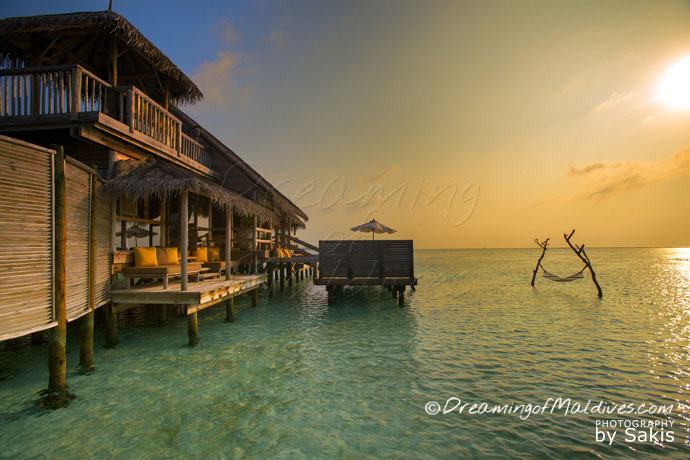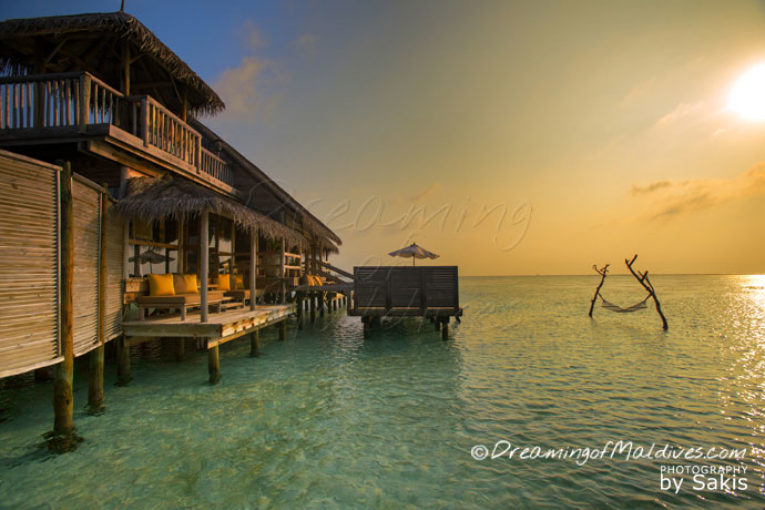 Order anything you wish and let the Chef prepare it for you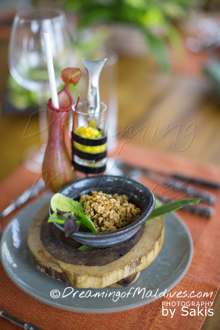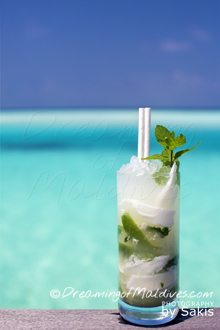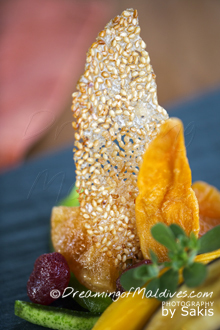 The Outside dining and Lounge Deck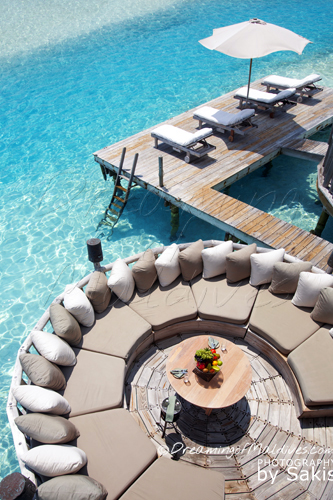 Each Master bedroom has its own outside Jacuzzi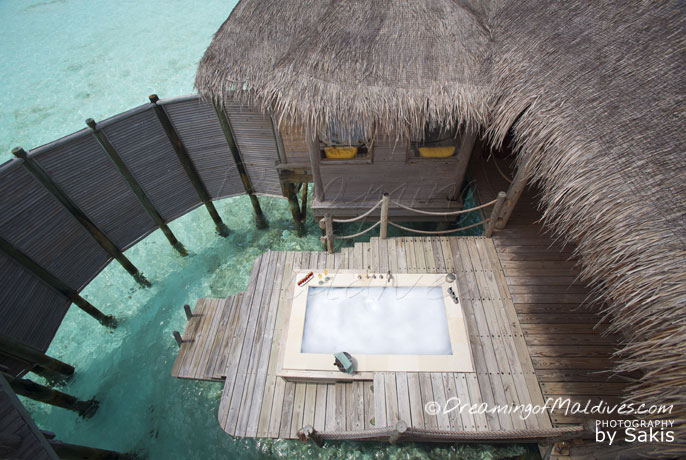 Massage at your own Spa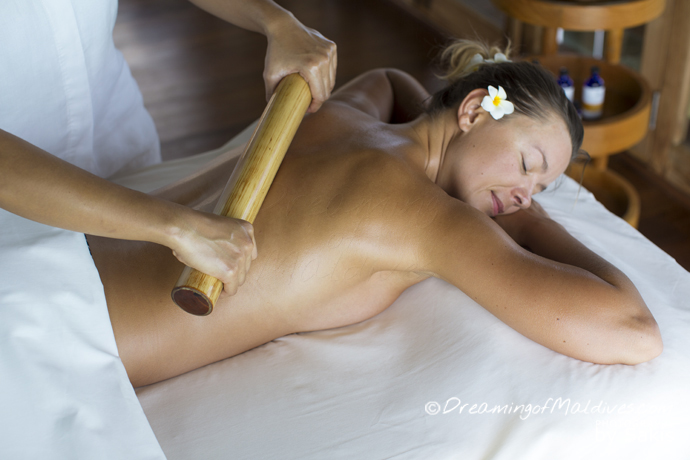 The Guest-Room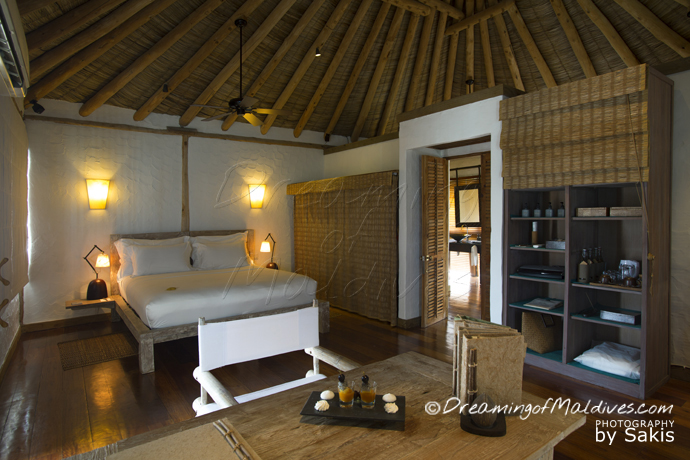 Dining time with top fresh and organic ingredients from the Island Bio Garden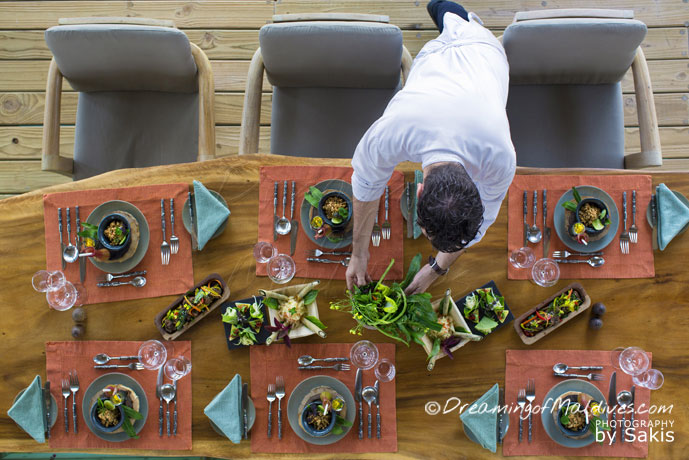 The main Living-room, interior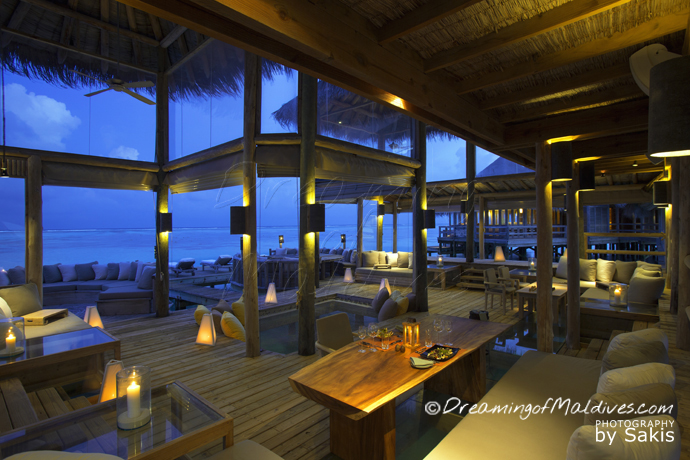 The Master Bedroom bathroom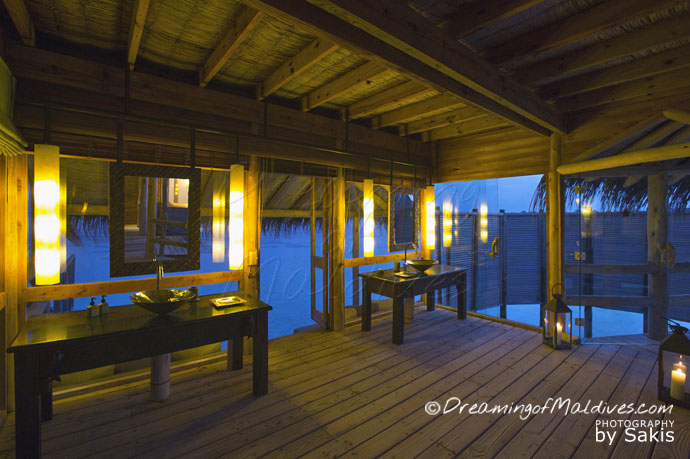 Feel free to come and go with your 2 private boats anchored at the Water Villa Jetty

Gili Lankanfushi Maldives is part of our "Maldives Dreamy Resorts" personal Selection .

Gili Lankanfushi Maldives – Dreamy Resort – Everything You Need To Know

______________________________