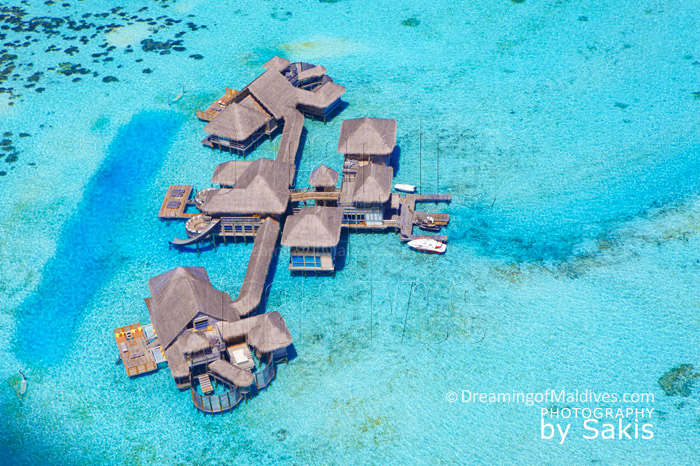 If you've been reading Dreaming of Maldives blog for a while, you'll probably be used to amazing resorts and architecture Extravaganza. We've shown you an under the sand night-club, a spa underwater, a lighthouse restaurant and other man made marvels of Maldives.
Gili Lankanfushi Private Reserve is the ultimate fantasy for water villas lovers
Splendid water villas are part of the Maldives dreams and we've featured some of the greatest ones here too.
But today, let's go beyond any water villa you've ever seen and discover one of the most amazing over water retreat in the world, the fabulous Private Reserve at Gili Lankanfushi Maldives ( previously known as Soneva Gili by Six Senses )
The water villa is a 1400 square meters 2 storey Water Villa set independently in the lagoon.
Located at 500 meters from the island, the Private Reserve is accessible only by private boat. The villa is surrounded by a gigantic blue lagoon with unobstructed 360 panoramic views, Gili's Private Reserve is like no other Presidential-style Suite in the world.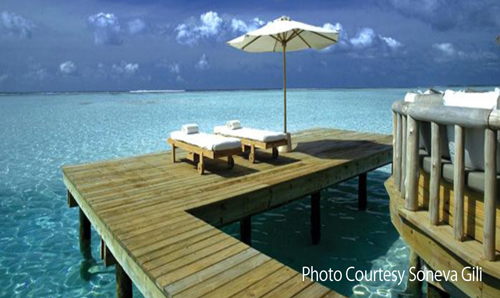 Alike the resort, the over-sized villa is designed with an emphasis on natural materials and in complete harmony with the environment.
Made of 5 separate buildings, the Water Villa houses 2 master bedrooms, 1 guest room, a private spa with steam room, sauna and massage pavilion plus an air conditioned gym, numerous private indoor and outdoor relaxation areas and sundecks and 2 Private Butlers (Mr & Mrs Friday) on call at all times – with private quarters.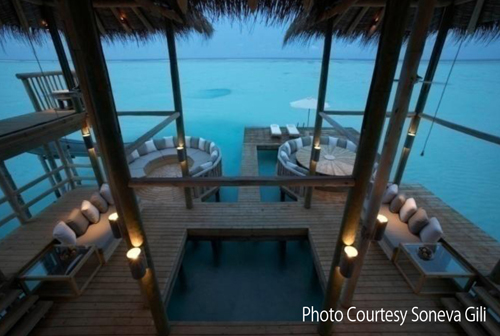 The Reserve also includes a 100 square meters private bathroom, a Gourmet kitchen and a wine cellar– with your personal Sommelier of course-, a concealed entertainment center, a large living area, 2 private boats at the villa private jetty and a private 400hp 36' speedboat with crew on call at all times.
I forgot: for the fun, a big water slide is also installed to plunge from the top deck into the lagoon!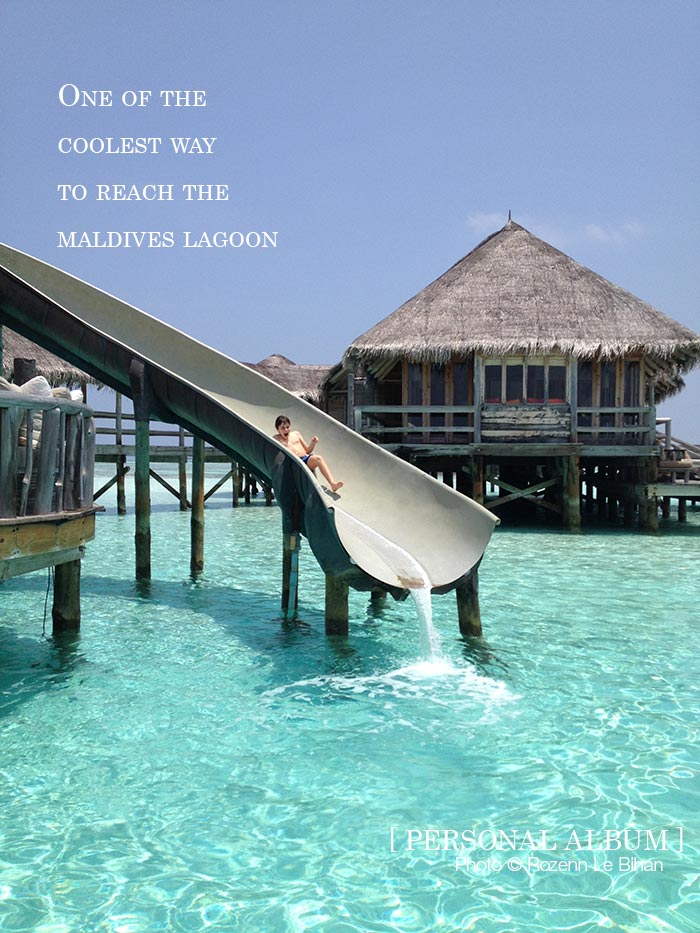 No need to choose between Sunset or Sunrise sides…the complete show is available.
The Private Reserve is the ultimate fantasy for water villas lovers and with all the needed assets for privacy, comfort and luxury. A honeypot for celebrities and millionaires.
We might not be the majority of them but we can still dream of it.
The Private Reserve. Latest Photos and News
Maldives TOP 10 Dreamy Resorts 2024
YOUR CHOICE. YOUR DREAM. YOUR VOICE