With some of the best surf breaks in the country directly at Gili Lankanfushi's doorstep, the resort, voted as the best in the Maldives several times, is a Dream place to Surf and Stay in style in Maldives.
Surfing season is coming !
Gili Lankanfushi Maldives has launched a series of new surf packages for guests who wish to enjoy surfing during their stay.
The new packages are ready for the upcoming surf season and appealing to beginner and advanced wave-riders alike.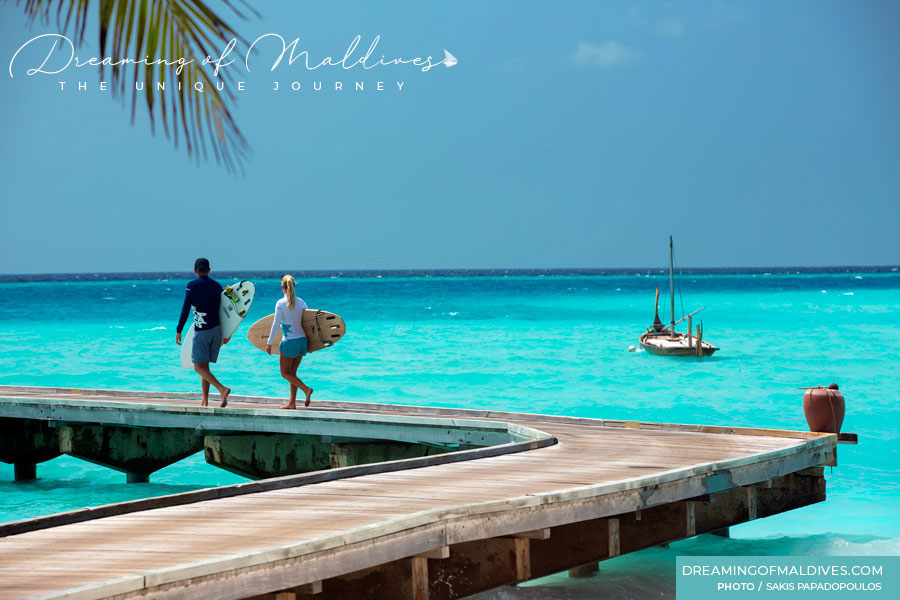 While the resort's house lagoon provides a magical setting for first-timers, some of the Maldives' best surfing spots are just a short boat ride away, including wave breaks for advanced surfers.
Gili Lankanfushi also offers a surf remedial massage at the resort's Meera Spa. Guests can even enjoy yoga techniques and breathing exercises to tune their mind and posture to help catch the perfect wave.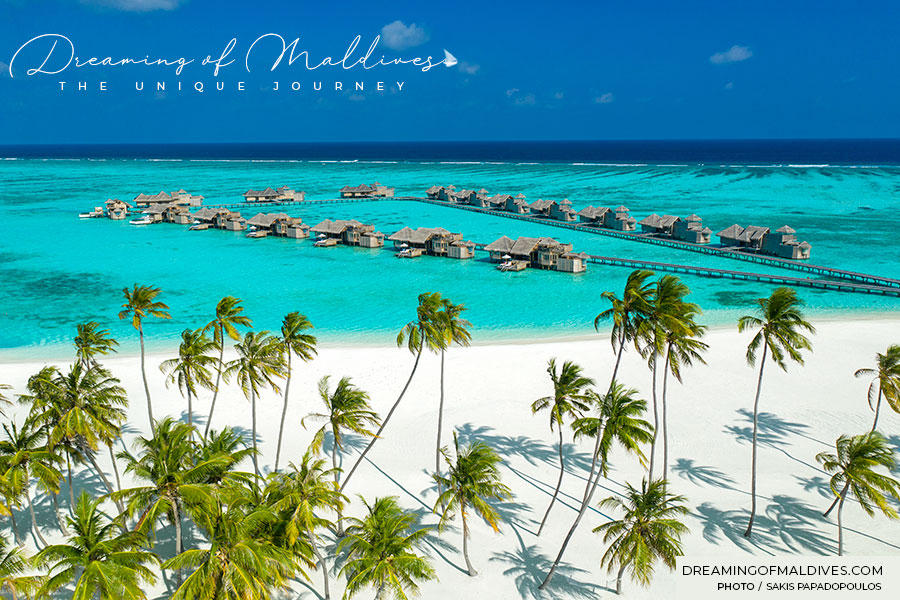 Surfing at Gili Lankanfushi Maldives
Gili Lankanfushi Maldives is located close to North Malé Atoll best surf spots.
North Male Atoll Surfing at a Glance
Total Major Surf Spots: 10.
Swell Direction : South East
Average Swell Size : 1.5 to 3 meters (4 Ft to 8 Ft ).
Right and Left handed
Wind : West Winds
The atoll is home to unbeatable surfing with 10 excellent wave spots suitable for all levels from beginners to advanced / pro surfers.
Gili Lankanfushi has some of the best Maldives breaks at its doorstep
Gili Lankanfushi Waves
Gili's nearest wave is the epic right called Jailbreak at a 5-minute boat trip away. Cross the channel and you'll arrive at the phenomenal combination of Honkey (a long, bowling left) and Sultans (a fast, magnificent right). These are some of The Maldives' best and most consistent breaks. Further North are Chickens (a speedy left) and Cokes (a tubing right). This zone offers delicacies for every surfing persuasion.
Who's the surfing company at the resort ?
Gili Lankanfushi works with Tropicsurf, a luxury surfing company isntalled in several luxury resorts in Maldives and other beautiful surfing destination like Seychelles, Fiji, Bali, Nicaragua to name a few.
Tropicsurf and their experienced team will curate bespoke lessons and trips, whether you're a brand-new or seasoned surfer.
Gili Lankanfushi Maldives surf packages in details :
Gili Lankanfushi new surf packages are for all levels and include :
Surf level Novice
Lagoon Lesson
Level 1 Novice (one hour)
Learn safety and technique in Gili Lankanfushi's calm lagoon. This lesson prepares first-timers to go to the waves. Price includes surfboard, sun cream, rash guards, towels, water, and expert coaching; just bring your bathing suit! No prior experience is necessary.
US$115/£90 per person ++
Surf level Beginner/Intermediate
Ocean Transition
Level 2-4 Beginner/Intermediate Small Waves (three hours)
The intermediate lesson in white water or green waves with an instructor by your side in the water. Price includes Dhoni transfer to various breaks, surfboard, sun cream, rash guards, towels, water and expert coaching and daily surf report.
First Surf US$255/£175 per person ++
Additional surf US$490/£375 per person ++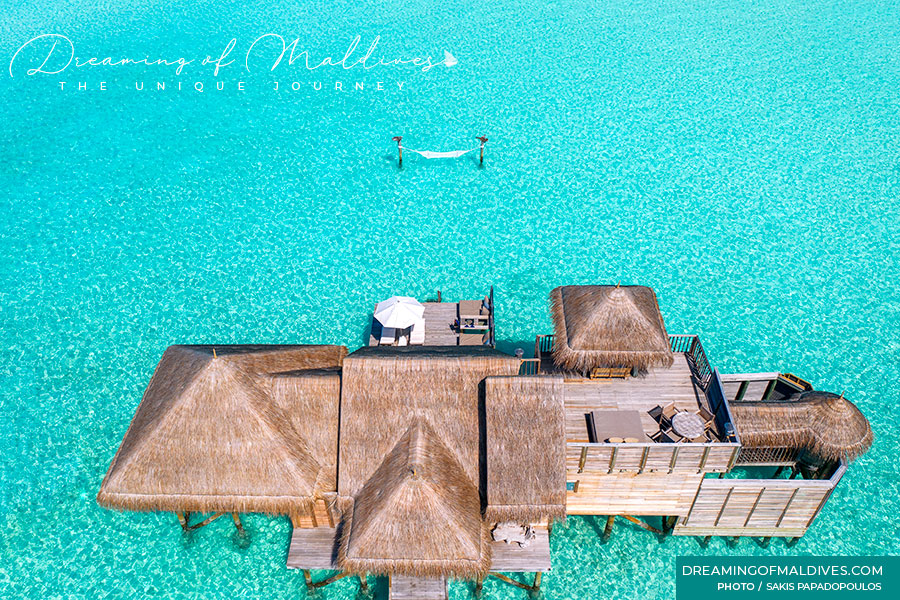 Surf level advanced
Ticket to Ride
Level 5-10 advanced surfers (three hours)
Let Gili Lankanfushi take you to the best available waves of the day, depending on conditions. Price includes Dhoni transfer to various breaks, sun cream, rash guards, towels, water and expert coaching and daily surf report.
First Surf US$165/£126 per person ++ Additional surf US$235/£180 per person/day
Surf and Spa at Gili Lankanfushi : the perfect Dream
Surf 'n' Spa
For those wishing to unwind and soothe tired muscles after a day on the water, Gili Lankanfushi's Meera Spa, one of the Maldives finest overwater spa, offers a very special Surf Remedial Massage treatment that has been specifically created to ease any post-surf aches.
After a physical day catching waves, this is a much-needed 60-minutes of pampering to restore energy levels. Special remedial techniques with firm to deep pressure combined with stretching through muscle tissues with therapeutic balm will relieve and loosen tension in the neck, shoulder, lower back, and arms.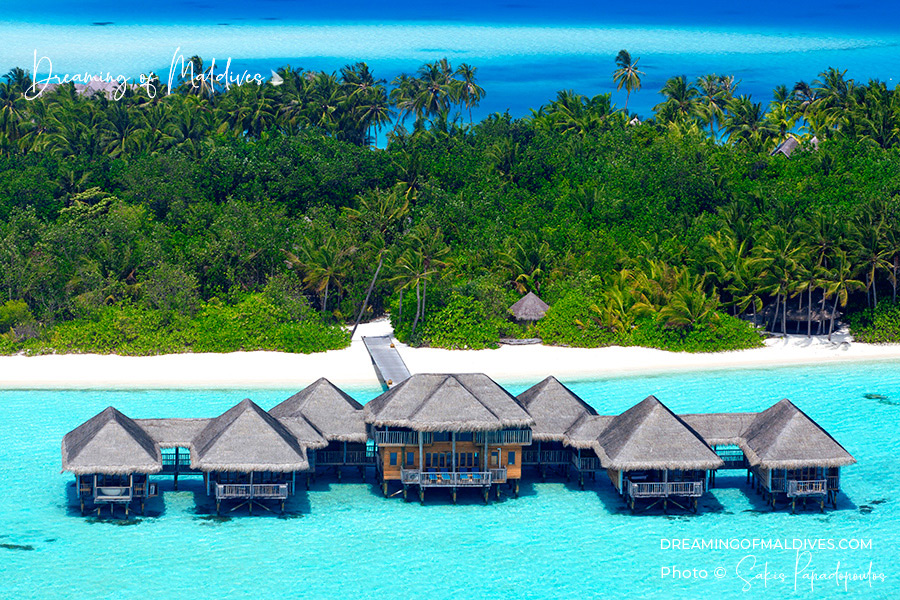 Nightly rates at Gili Lankanfushi start from $990 in low-season, based on two adults sharing a Villa Suite including breakfast.
Dreaming of Surfing at Gili Lankanfushi Maldives ?
Ask us for a Dreamy Offer
Gili Lankanfushi EXCLUSIVE OFFER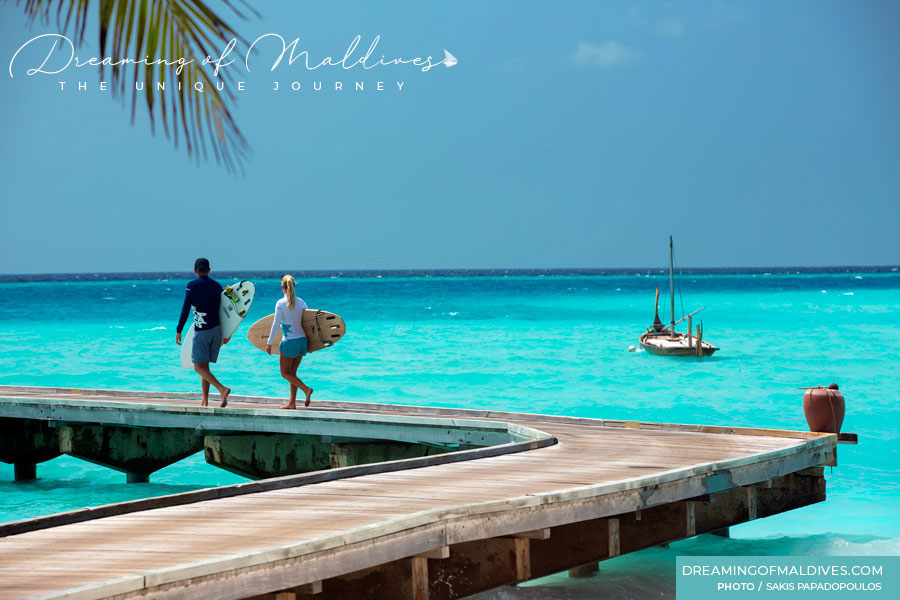 In association & our Trusted Travel Counsellor in Maldives
Check online prices

Discover the 10 best water sports you should experience in Maldives : surfing, windsurfing, kitesurfing, sailing, wakeboarding, jet skiing,…
Gili Lankanfushi latest

A comparison of the views from Gili Lankanfushi water villa with pool by Day VS at Sunset. Gili Lankanfushi Maldives offers some of the best…

The new Gili Lankanfushi Maldives is truly superb. Remove your shoes, relax and follow me to re-discover the resort new water villas and…
Follow us on Facebook, Youtube and Instagram
for more Maldives Dreams & Stories
Your TOP Best Maldives Resorts 2023
YOUR CHOICE. YOUR DREAM. YOUR VOICE
[ Official ]
Traveler's Choice
12th Edition