A comparison of the views from Gili Lankanfushi water villa with pool by Day VS at Sunset.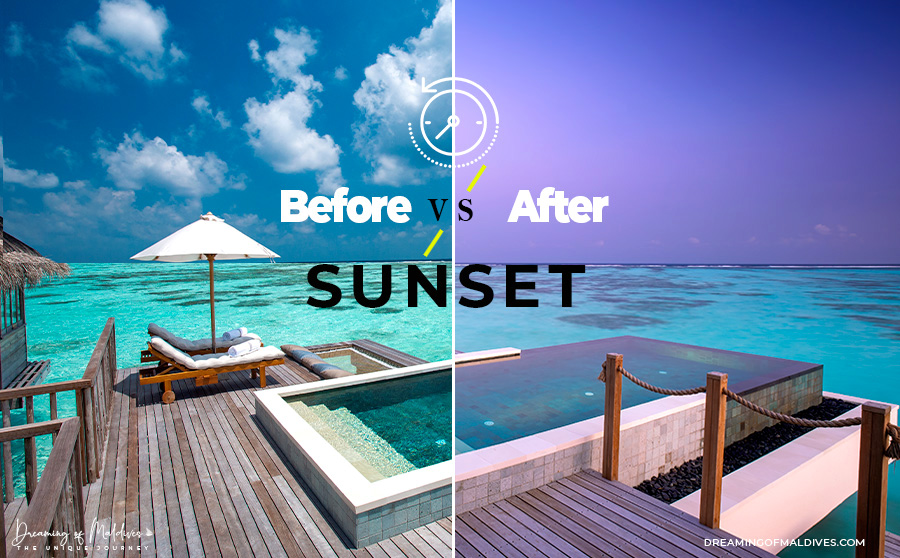 Gili Lankanfushi Maldives offers some of the best Water Villas in Maldives. Crafted in a Rustic-Chic style and built with natural and noble materials, they all offer the ultimate feeling of living by the water's edge and superb lagoon views.
Gili Lankanfushi Water Villa With Pool Day Views vs Sunset Views.
Let's compare these awesome lagoon vistas with a visual & dreamy match :
Day Views
vs
Sunset Views

Slide the cursor from Right to Left to view the difference between both villas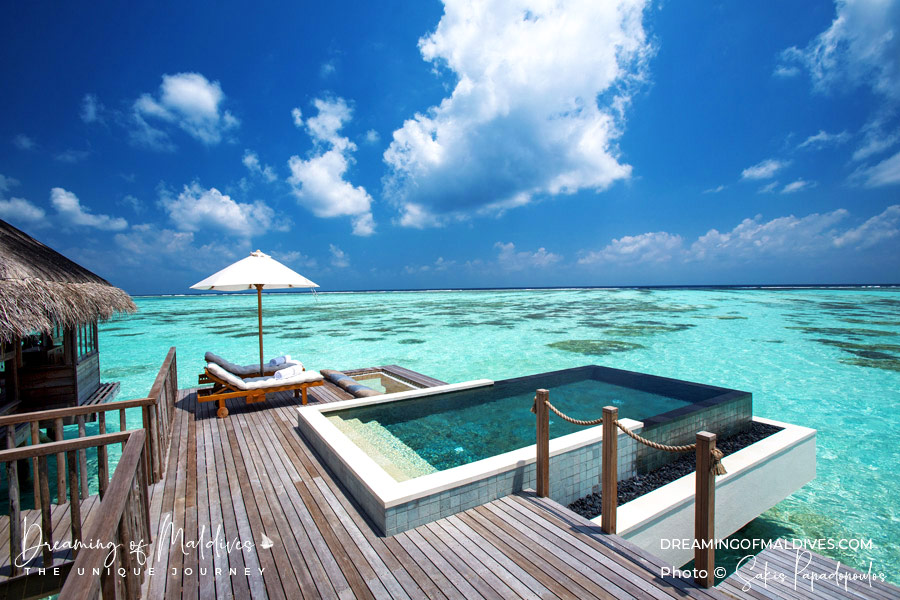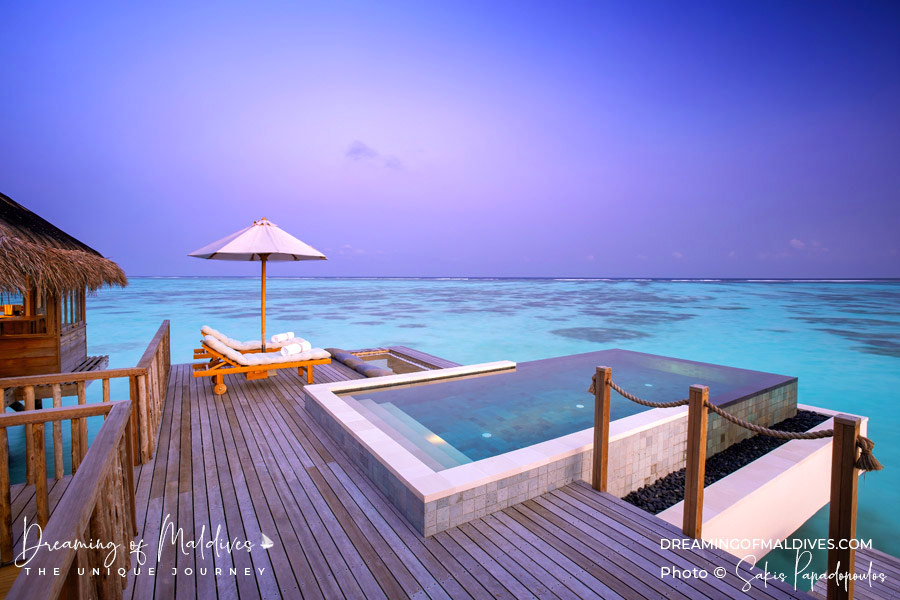 Villa Suite With Pool. The Views By Day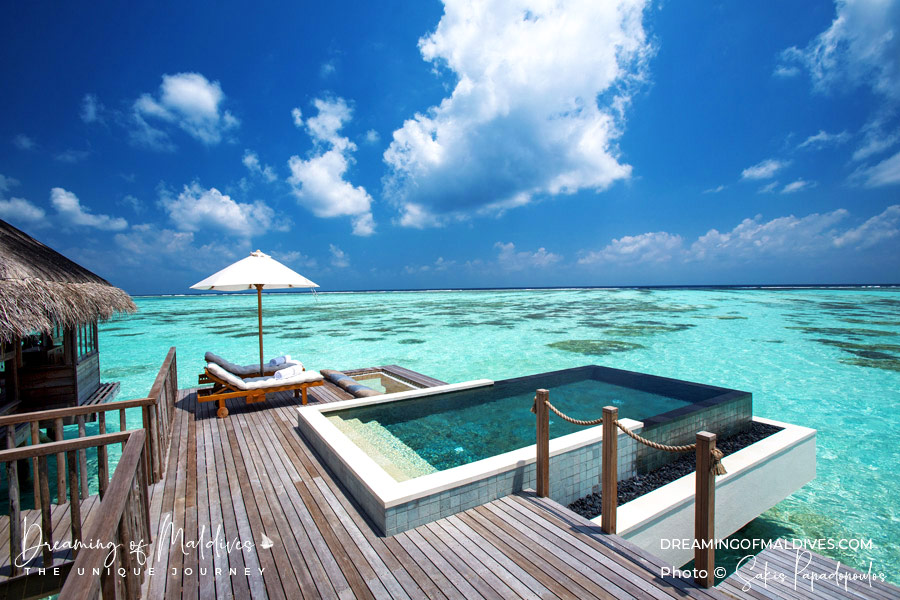 VILLA SUITE WITH POOL. THE VIEWS AT Sunset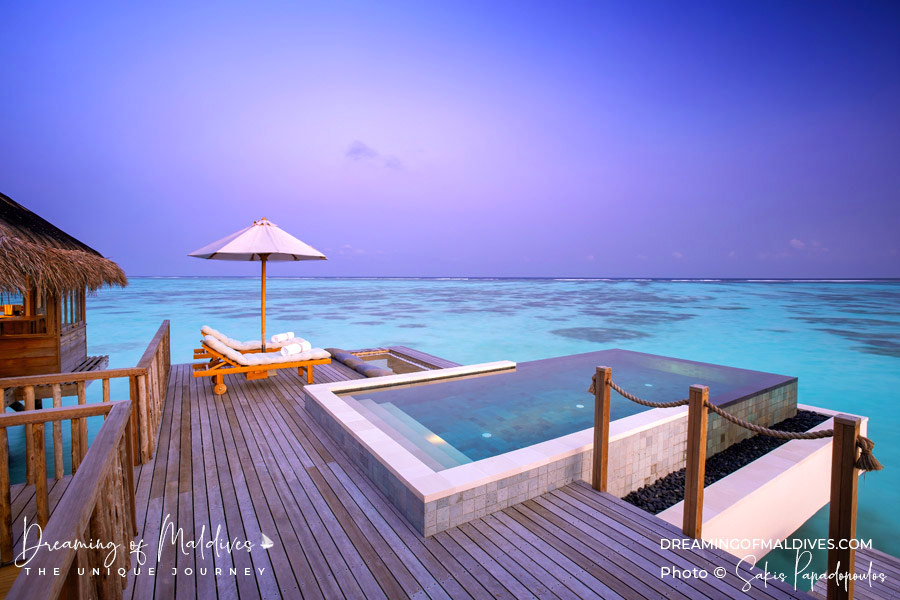 About Gili Lankanfushi Water Villas
Gili Lankanfushi features only water villa each designed with a superb eco-chic interior design mixing teak wood, bamboos, recycled wood and soft colourful cotton linen.
Each of the resort water villa has its own private water garden, one or several sun decks at just a few centimetres above the water with fabulous overwater net hammocks, a rooftop terrace and a beautiful bathroom opened on the blue and accessible along an open-air walkway
The Villa Suite With Pool
There are 6 Villa Suites With Pool.
The Villa Suites With Pool offer 19 sqm infinity pool, a large open-air living room with daybeds and dining area, a rooftop sun deck with daybed and dining facilities, an over-water sun deck with sun loungers and an open-air private bathroom with separate glass walled shower area.
Total area : 264 sqm
Bedding and Capacity : 1 King Size Bed + Lounge beds. Up to 3 persons
Continue reading about Gili Lankanfushi Maldives
With some of the best surf breaks in the country directly at Gili Lankanfushi's doorstep,…
Follow us on Facebook, Youtube and Instagram
for more Maldives Dreams
Maldives TOP 10 Dreamy Resorts 2024
YOUR CHOICE. YOUR DREAM. YOUR VOICE