Gili Lankanfushi, named the Best Hotel in the World by TripAdvisor in the Traveller's Choice Awards 2015, is about to get even better.

The resort's amazing Private Reserve – the largest overwater villa in the world – has been upgraded, making it more dazzling than ever.
In one of my previous post I've written a long article about this fascinating water villa. If you've missed it, you can read it here at The Largest and Most Incredible Water Villa in The World
The Private Reserve was already a master piece in the Water Villa world, but today this floating wooden palace is getting even more breathtaking !
What's new at Gili Lankanfushi ?
As part of an extensive renovation programme, a new 63 square metre fresh water swimming pool has been added overlooking the lagoon sunrise side.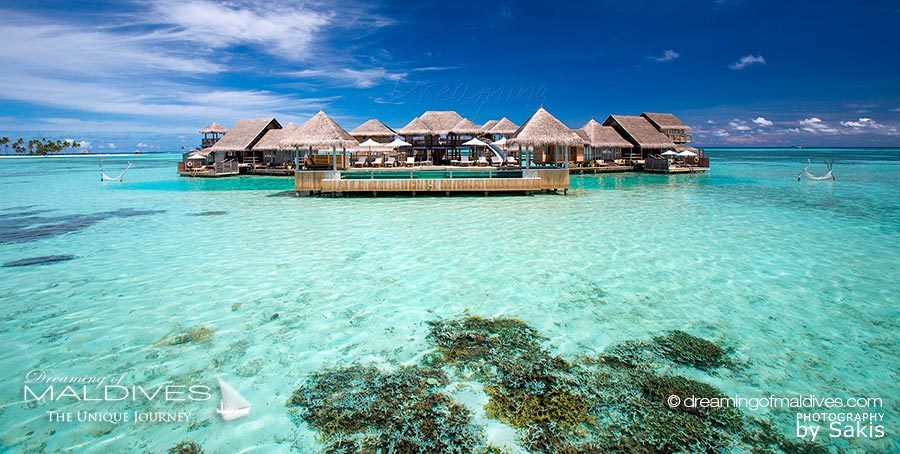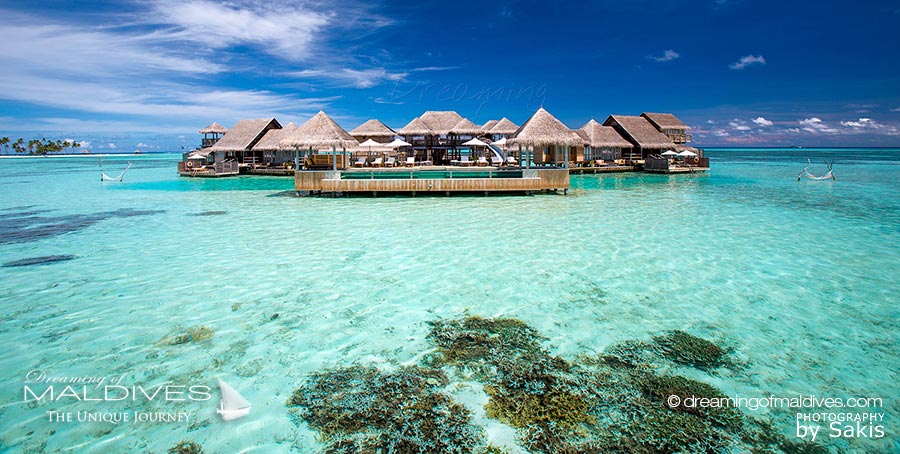 With a vast sun-deck and shaded pavilions, access is via wooden walkways from the master suites, as well as the main lounging area.
There will also be a jacuzzi within the pool, the perfect spot for sundowners.
"The beautiful pool adds an extra dimension to the Private Reserve, a wonderful alternative for those who prefer fresh water to the sea – and it's obviously unaffected by the tides…We also wanted to make the most of the deep channel right in front of the villa, so it was built without having to disturb any of the local ecosystem"

Steven Philips, General Manager at Gili Lankanfushi.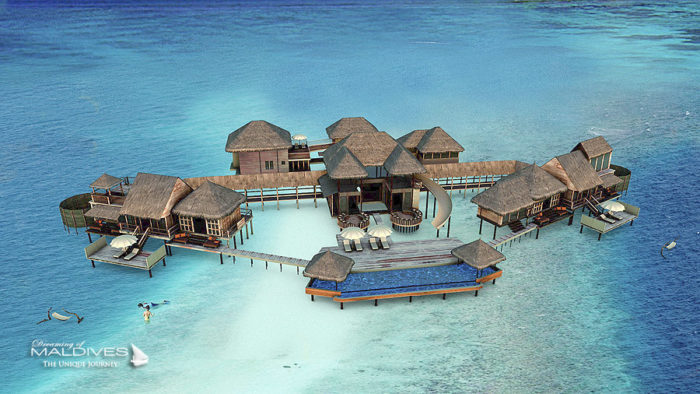 GILI LANKANFUSHI PRIVATE RESERVE is home to The World's largest overwater villa
A Place out of this World, standing in the middle of the lagoon and spreading over 1400 square meters.
The Private Reserve has also a new en-suite bedroom
A spacious new en-suite bedroom has also been added to one of the two master suites – ideal for families. But as each suite is the same size as the resort's huge Crusoe Residences, there's still ample room for total privacy for friends.
Other improvements include a new library and study for any business needs, complete with an en suite bathroom and large comfortable lounging beds.
A shower room is being added within the gym and fresh new furnishings throughout the villa.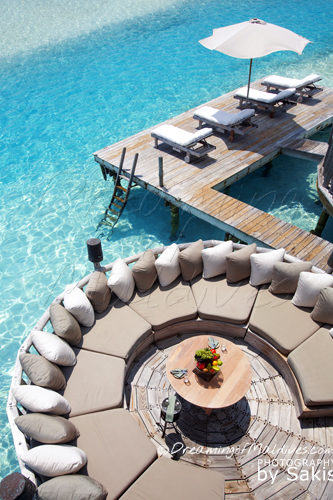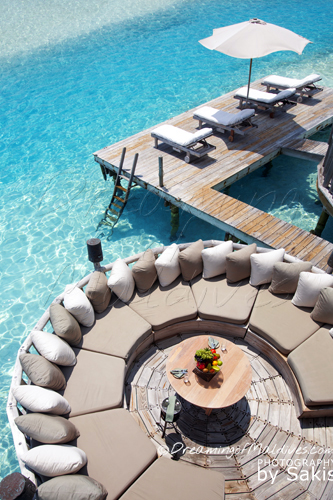 1 of the 2 Master Suite
Fitness Room with a View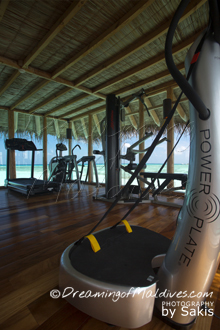 Jacuzzi above the Sea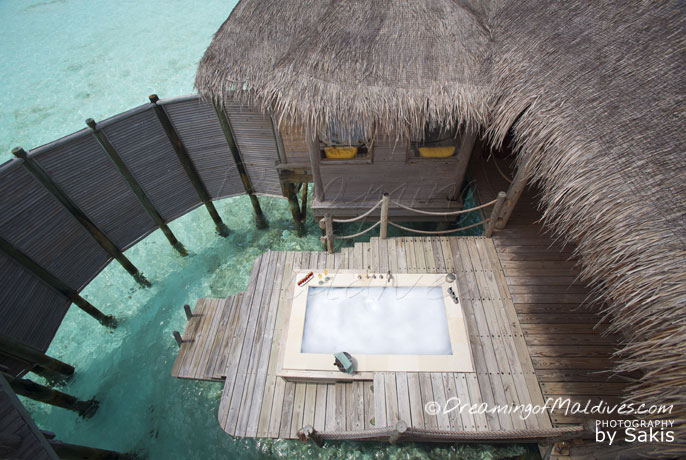 A floating Dream of 1400m2
There's a private spa with sauna and steam room for all pampering needs and a state-of-the-art cinema for film screenings of their choice.
The Cinema
Hammock inside the lagoon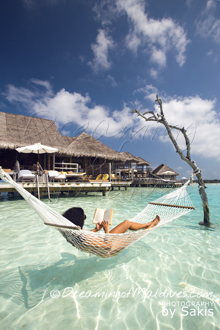 Oversized Indoor and Outdoor Living areas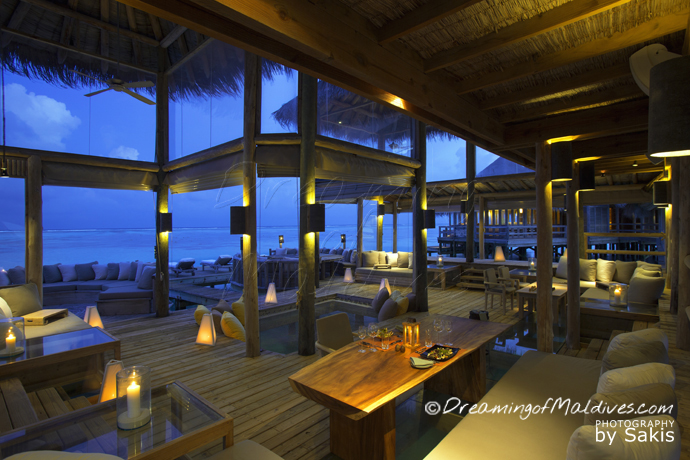 Guests at the Private Reserve can relax in the ample indoor and outdoor living and lounging spaces, and soak up endless views.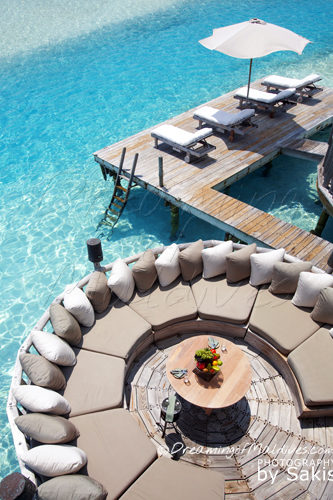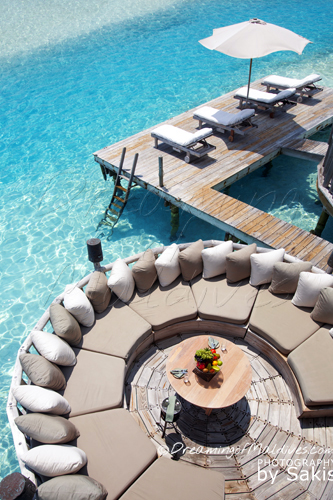 The Private Reserve Photo Gallery
A wide water slide from the top deck into the lagoon adds to the fun.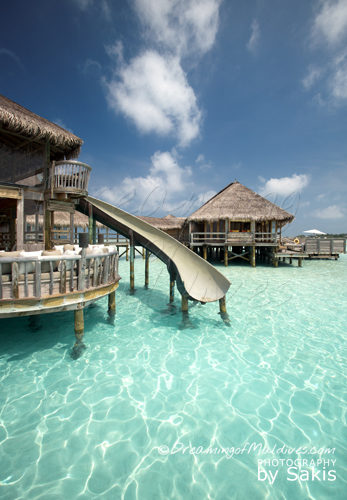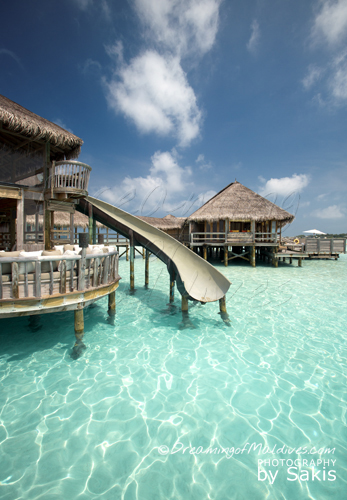 The Private Reserve prices.
Private Reserve Rates / night range from $11,000-$23,630 USD. Plus local government taxes. Room-only basis. The Reserve sleeps up to twelve people.
Gili Lankanfushi Maldives Video
The World's Best Hotel 2015 - Gili Lankanfushi Maldives