Island Hideaway Maldives Video
By Dreaming of Maldives — June 08, 2012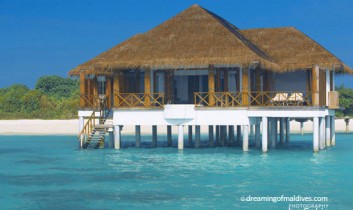 Note: To view the video in Full screen, press the 4 small arrows at the bottom right.
If you do not want or could not see it in High Definition, press the letters HD at the bottom right to return to a Standard quality.

Island Hideaway Maldives is featured as one of our MALDIVES DREAMY RESORT.
Everything you need to know about Island Hideaway Maldives with new and exclusive Photos, the complete set of information, reviews about the villas, diving and snorkeling, the restaurants and bars, the spa, the excursions, maps and more…
DISCOVER ISLAND HIDEAWAY MALDIVES DREAMY RESORT – FULL FEATURE. HERE.
About Author
A Comment ? A question ? Leave it here
Comments are posted from viewers like you and do not represent the views of Dreaming of Maldives.
All submitters agree not to submit inappropriate content.
We do not alter the substance of any posted comment but we reserve ourselves the right to reject any comment if we consider to be inappropriate : containing personal information (street addresses, phone numbers, etc.), obscenity, offensive or that advertise or promote a company or service.
By commenting here, you agree that you submit your comments in a spirit of respect and honesty for the others.
Let's keep Dreaming of Maldives nice and informative. Thank you !
Live us a message