Six Senses Laamu is considered as one of the top luxury resort for surfing in the Maldives. The eco-chic resort offers a prime access to the world-class wave Yin Yang, stunning natural beauty, stylish architecture and design topped with some of the finest services you will find in the Maldives.
Duck dive into the details of these incredible surfing resort.
What We Loved about Six Senses Laamu

ECO-LUXURY . POWDERY SANDY BEACH . SNORKELING . SURFING SPOT . GASTRONOMY . DJ SESSIONS . NATURE WILDERNESS . CHILD FRIENDLY . THE VILLAS
Our Video of Six Senses Laamu
Dreaming of Six Senses Laamu Maldives. The Resort Most Beautiful Places. #SixSensesLaamu #Maldives

Nestled close to some of the Maldives finest surf breaks, Six Senses Laamu is a dream destination for surfers seeking both luxury and exhilaration.
The beautiful and chic eco-friendly resort is right in front of Yin Yang surf breaks, boasts experienced surf instructors, offers a range of breaks suitable for all skill levels, and opulent accommodations.
surrounded by breathtaking natural beauty and committed to eco-friendly practices, Six Senses Laamu provides an exclusive and eco-conscious haven for surf enthusiasts with customized surf packages and a Robinson-Chic ambiance.
Six Senses Laamu emerges as the ultimate choice for surfers wanting to ride Maldives's waves and stay in style.
Surf and stay in Style at Six Senses Laamu
Six Senses Laamu location map

Six Senses Laamu's remote location and limited number of villas create an intimate and exclusive atmosphere, making it an appealing destination for those looking to escape crowds and enjoy a more private surf experience.
High-end accommodations and services
The luxury resort offers high-end accommodations, amenities, and services. After a day of surfing, you can relax in style and comfort.

Beautiful and scenic natural surroudings
Its stunning natural setting, with pristine beaches, crystal-clear waters, and lush tropical vegetation is picture perfect backdrop for surfers and non-surfers alike.
Eco-conscious
Six Senses is known for its commitment to sustainability and eco-friendly practices. Surfing enthusiasts who are also environmentally conscious may appreciate the resort's efforts to minimize its environmental footprint.
As the only running resort of Laamu Atoll, it is THE place to Get Away from It All.

Tropicsurf : Six Senses Laamu Surf School
As the exclusive surfing resort in the Laamu Atoll, Six Senses Laamu is truly one of the Maldives best resort for surfing with empty line-ups and perfect waves.
The resort has a top notch surf school managed by Tropicsurf which provides professional surf instructors and excellent material. The team provides valuable insights and excellent knowledge of the surfing conditions ensuring a safe and enjoyable experience for surfers of all skill levels.
Regardless of your age, surfing experience, or skill level, Tropicsurf ensures that everyone can enjoy surfing in a safe, comfortable, and stylish manner.
Customized Surf Packages
Six Senses Laamu offers tailored surf packages that cater to the specific needs and preferences of surfers. These packages may include surf lessons, guided excursions, equipment rental, and more.
Dreaming of Six Senses Laamu ?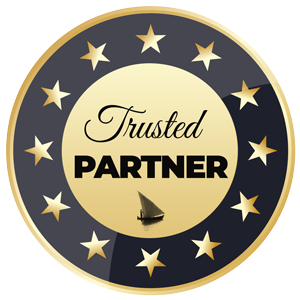 in association with our trusted partner
& personal counsellor in Maldives
The resort's Variety of Surf Breaks
Six Senses Laamu enjoys a variety of surf breaks suitable for both beginners and advanced surfers. This diversity means that surfers can find waves that match their skill level and preferences.
Spot accessible from the resort's beach
Shoulders : one of the few 'paddle to' beginner waves in the Maldives and a perfect left-hand surf break to learn.
Spots accessible by boat
Six Senses Laamu is strategically located close to Yin Yang, a spot renowned for its consistent and powerful waves. This proximity allows surfers to access these incredible wave conveniently at a few minutes by boat.
Maldives TOP WAVE : Yin Yang
Yin Yang is one of Maldives' most famous waves. It offers a fast, consistent wave and strong barrel. It's powerful but can be easy to ride according to the wind.
With a slow easy take off and some perfect walls for stylish cut backs, the wave is recommended for intermediate to advanced surfers.
The spot is divided in 3 sections : Outside Yin Yangs, Yin Yangs Point and Inside Yin Yangs.
Outside Yin Yangs. Reacting very much like a beach break due to the straight reef, this break can offer some fun, punchy rides for one or two turns before closing on the reef. Due to the reef and paddle back requirements this wave is recommended for intermediate and advanced surfers.
Yin Yangs Point offers a slow easy take off and some perfect walls to perform slow, stylish cut backs. This wave is recommended for intermediate to advanced surfers.
Inside Yin Yangs is one of the better-known waves in the Laamu atoll and may just be one of the most unique and majestical waves you will ever surf. This wave offers a quick take off, barrel section and running right-hand pearler when the stars align. This wave is only recommended to advanced surfers.
Machine's Break. One of the most difficult and physical wave of Laamu Atoll…
Machine is one you may be familiar with. Machine's name is right and well inspired, it is known for being one of the most difficult and physical wave of Laamu Atoll. A must surf wave if the conditions are right.
…and the most perfect too ! The right-hand reef break peels perfectly down the line offering a nice barrel at the start and then a playful wall to follow. A surfer can do everything from getting barreled, to snaps, cutbacks and airs.
Other spots
Turtles
Turtles is a long, soft right-hand wave perfect for beginner to intermediate surfers and those wanting to practice technique.
Petrols
Petrols is one of the most picturesque breaks around the island that offers a short and punchy left-hand wedge perfect for intermediate and advanced surfers.
Jetty C
Jetty C is one of the most underrated left-hand waves in the Maldives. This break offers long running left hand waves perfect for intermediate and advanced surfers.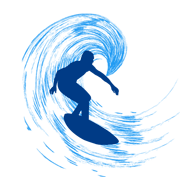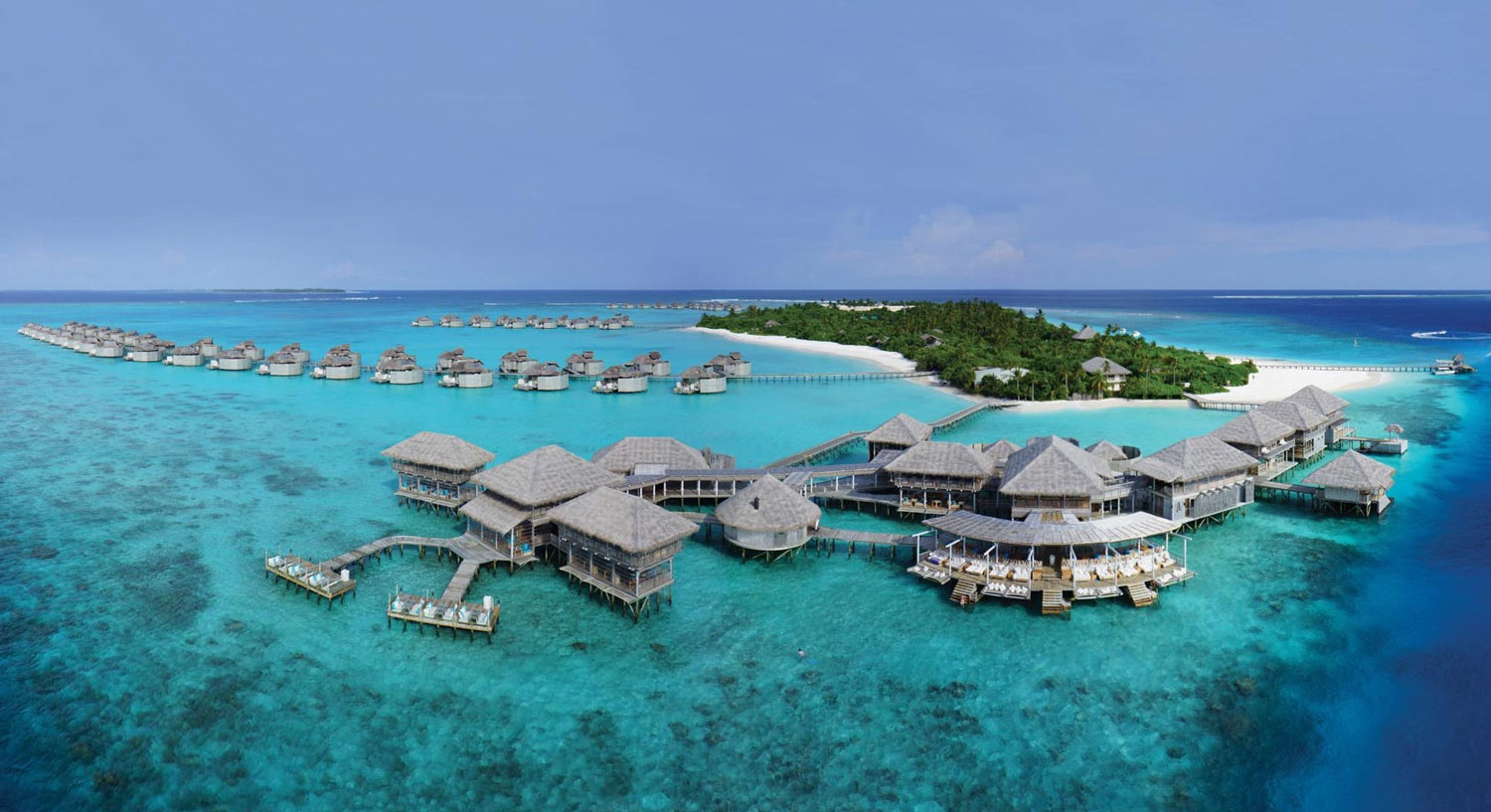 About Six Senses Laamu
The Resort Concept & Highlights
Six Senses Laamu is secluded in a undisturbed nature and surrounded by tye dreamy duo that consists of both a gorgeous blue lagoon and a long close-by rich house reef perfect for snorkeling.
The island also offers access to a fabulous and unique sandbank at a very near-by distance, reachable meanwhile you snorkel.

The Villas
Six Senses Laamu is a very private resort. It offers 97 villas, located over water or on the beach, built with natural materials and designed to be in total harmony with nature.

Overwater or on the beach, wherever you choose to stay, your view, comfort and privacy will be identically dreamy.
Very private and superbly designed, Six Senses Laamu villas are decorated with light wood, bright colors, big cotton fabrics, ropes plus a delightful range of unique amenities and accessories.
Continue reading.
Gastronomy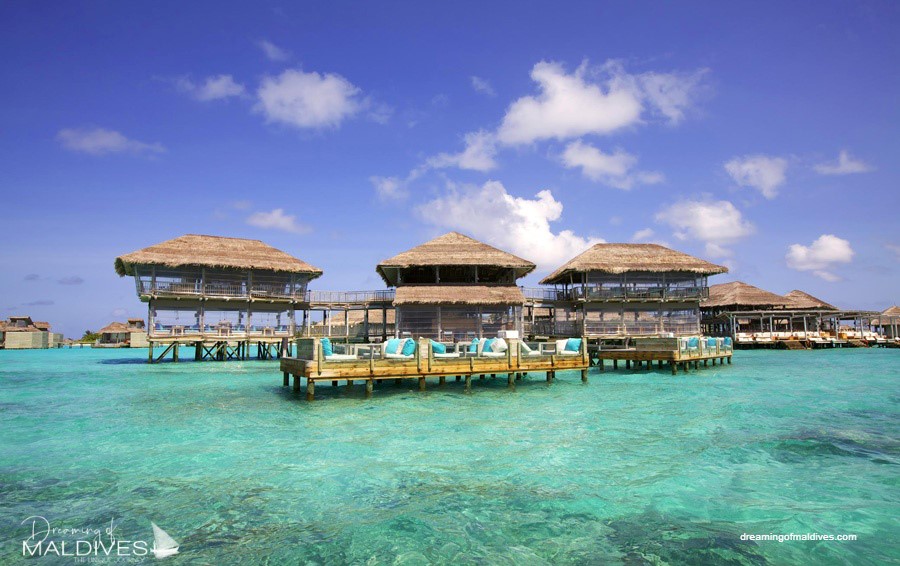 Six Senses Laamu is one the best gastronomic ( and scenic ) experience we had in the Maldives. The resort features a stunning overwater facility entirely dedicated to entertainment and taste bud pleasures with 5 restaurants and bars offering endless panoramas on the blue lagoon.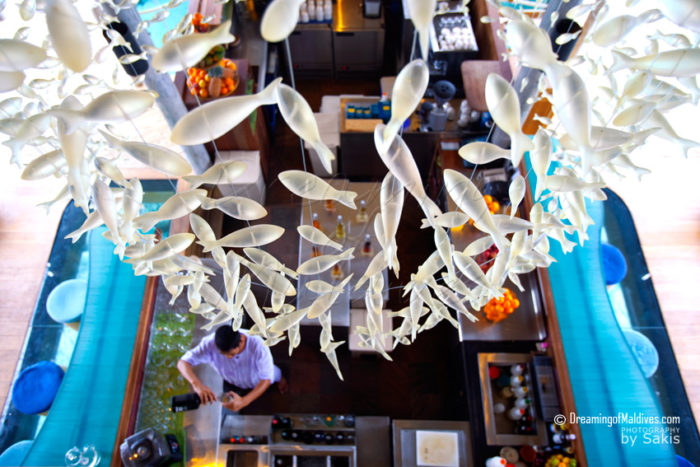 Inside the island, at the heart of the resort biological gardens you will find LEAF, an adults-only restaurant serving fine Mediterranean gourmet cuisine.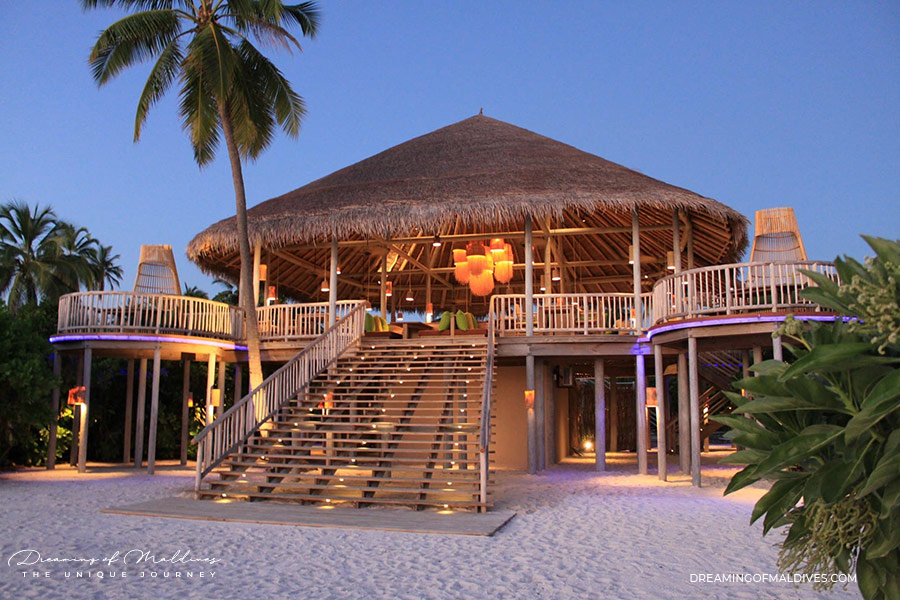 More about Six Senses Laamu
Follow us on Facebook, Youtube and Instagram
for more Maldives Dreams & Stories
Your TOP Best Maldives Resorts 2023
YOUR CHOICE. YOUR DREAM. YOUR VOICE
[ Official ]
Traveler's Choice
12th Edition