The Stella Maris Ocean Villa with Pool at Waldorf Astoria Maldives Ithaafushi is one of the Maldives largest and most secluded Luxury Water Villa.
The spectacular two-level water residence, which is located in Waldorf Astoria Ithaafushi lagoon is accessible only by boat and boasts exceptional indoor and outdoor living space exclusively designed for 2.

Stella Maris Ocean Villa at Waldorf Astoria Maldives Ithaafushi
The Stella Maris Ocean Villa is one of the most secluded and largest luxury water villa in Maldives for those who want exceptional levels of privacy. Located in the middle of Waldorf Astoria Ithaafushi lagoon in South Male Atoll, the spectacular two-level water residence boasts 535 sqm / 5,767 sq ft. of lavish spaces and is accessible only by boat.

The Stella Maris offers floor-to-ceiling windows that open onto uninterrupted views at the ocean everywhere in the villa.

With 360 panoramic views of the Indian Ocean, the duplex residence features a 100 sqm infinity pool, a large bedroom with sitting area, generous indoor living and dining area fitted with state-of-the-art audio-visual entertainment, a superb bathroom with dreamy views at the ocean, hot tubs, alfresco barbecue stations, and a dedicated chef's service.

Stella Maris is exclusively for couples and offers prime Maldivian seclusion, making it an ideal retreat for those looking to escape together and find peace, tranquility and romance.
Stella Maris Design
Inspired by Waldorf Astoria New York's iconic lobby, the Stella Maris' interior design pays homage to the chic Art deco from the Waldorf Astoria New York's iconic lobby, that perfectly blends with the typical Maldivian resort design. In and out, the luxury retreat boasts a sleek design scheme, elegant furniture dominated by marble and glass that set the villa apart from the rest of the luxury water villas that can be found across the Maldives.

The Stella Maris Ocean Villa

Exclusive offer
in association with our trusted partner
& personal counsellor in Maldives


Inside the Stella Maris

The Stella Maris is designed in a sleek design scheme for two as a couple's hideaway. On the inside, the villa offers generous indoor living, a dining area, a large bedroom with a sitting area and a magnificent bathroom that counts as a room by itself. There are multiple beautiful floor-to-ceiling glass windows on all the sides of the living area and the bedroom.

Dreaming of a Beautiful Bathroom in Maldives ?
Read also
---
The interior is very chic and minimalist involving lots of marble and glass, pristine white walls and a ceiling fitted with a superbly designed wooden structure. Plenty of cushions and sofa beds all are scattered through out all the rooms to lounge and laze around. There's an elegant curved stairway that leads to the upper deck where you can hire your own bartender or chef to have a BBQ night and dine in a setting with a panoramic view



Outside the Stella Maris
Outside, The Stella Maris Ocean Villa boasts 2 decks.
The lower wooden deck has its own full-length infinity pool, over-water hammocks and direct ocean access for a perfect blend of space and privacy. And when you want to access the resort the villa's private boat is ready to whisk you across to a dedicated cabana just for Stella Maris residents.

Climb the dramatic spiral staircase to the second story deck that houses a chef's service and BBQ station, a Jacuzzi facing the stunning Maldivian sunsets and a lounge area where the open ocean surrounds you. Here you can spend evenings enjoying the nightly celestial performances, while a private chef crafts dishes including spiced Maldivian lobster, Peruvian scallop ceviche and homemade Pavlova with lavender Chantilly cream.

Stella Maris private couple's massage
Exclusive to guests of Stella Maris, couples are able to enjoy a private couple's massage. The hour-long treatment will use warm heart-shaped Himalayan salt stones, a transformative stone to improve circulation, exfoliate the body and relieve stress and insomnia. This unique stone will be gifted to each couple to take home to continue the memory of this extraordinary escape at home.
Post massage indulgences include a bottle of champagne and an array of heart and star-shaped golden chocolates.
The Stella Maris floorplan
click to enlarge
Latest posts
About Waldorf Astoria Maldives Ithaafushi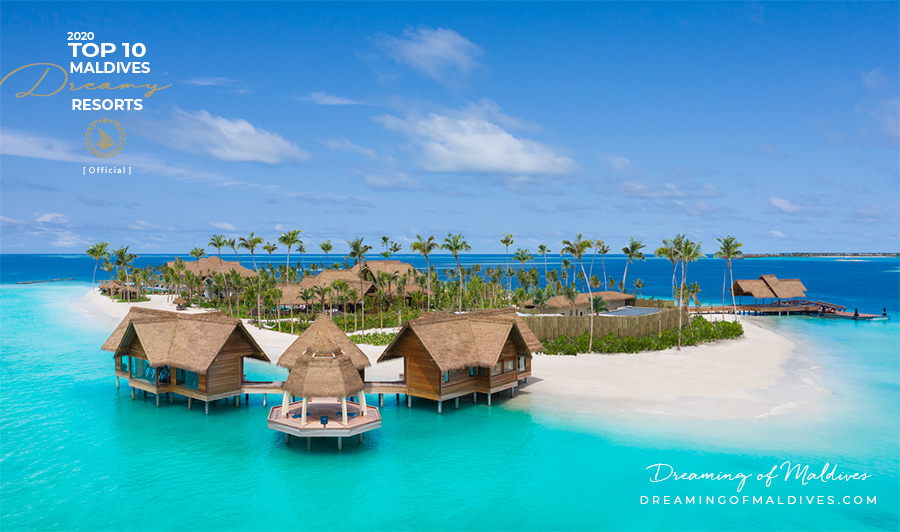 A short 45-minute yacht journey away from Malé International Airport and spanning three interconnected islands in the South Malé Atoll, Waldorf Astoria Maldives Ithaafushi and the Stella Maris Ocean Villa is the world-class gem at its heart. You have plenty of world-class options at the resort, from Middle Eastern cuisine and destination dining experiences to a meal at the resort's treetop restaurant or a picnic on a secluded sandbank nearby.
The Maldivian property of Waldorf Astoria also offers a private island called Ithaafushi Private Island with one of the most immersive accommodation option available for those who want to live the Maldivian experience at it's very best.
This island sanctuary stretches a staggering 32,000 square feet and comes with its own crew of dedicated chefs personal concierge team to attend to your every whim and desire.
Read more about Waldorf Astoria Ithaafushi Private Island
The Maldives Largest Water Villas

These water villas in Maldives are a Dream for groups gatherings of big families, get-togethers with friends and special celebrations. From…

Discover the fabulous Three Bedrooms Ocean Residence with 2 pools at JOALI Maldives. With ocean views from its three bedrooms and a stunning…

Dreaming of a floating Mansion in Maldives ? Take a look at this list of the 5 largest, most sprawling water villas in the archipelago. The…
Follow us on Facebook, Youtube and Instagram
for more Maldives Dreams & Stories
Your TOP Best Maldives Resorts 2023
YOUR CHOICE. YOUR DREAM. YOUR VOICE
[ Official ]
Traveler's Choice
12th Edition