Huvafen Fushi features one of the most beautiful bathroom you will see in Maldives. One of the resort water villa, called The Ocean Bungalow With Pool, boasts at its center, a Dreamy Jacuzzi With Ocean Views. Step in.
Huvafen Fushi. A Dream Island
Huvafen Fushi is a Luxury Boutique Hotel located in North Male Atoll, at 30 mns by speedboat from Male Airport.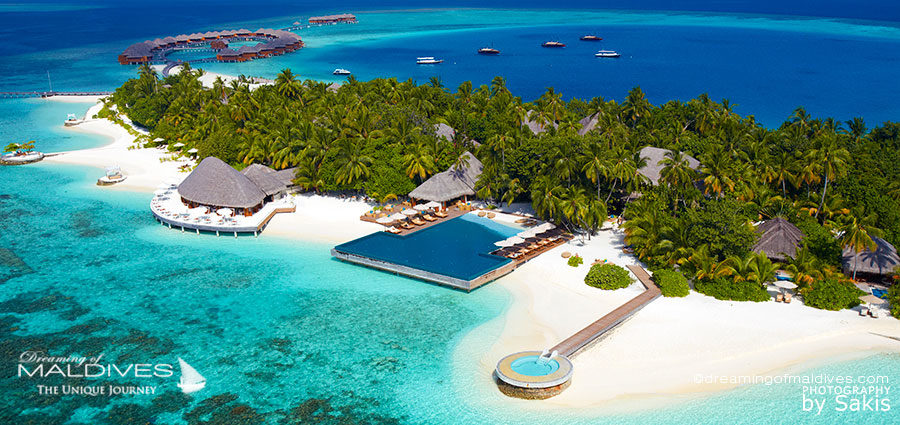 We have personally stayed at Huvafen Fushi
Ask me any question
Our Videos of Huvafen Fushi
Complete Video of Huvafen Fushi Maldives. A superb Adult-Only Hotel #Maldives #BestLuxuryResort
Huvafen Fushi Maldives Most Beautiful Places. A Dream for Couples Only #Maldives #HuvafenFushi


The adult-only resort is a superb blend of Maldivian architecture and hip-chic features : tropical on the outside with their thatched roofs, the luxury villas offer a sophisticated design, contemporary furniture and high-tech equipment on the inside.
Huvafen Fushi is definitely the place to be if you want to live the Maldives Dream with a twist of originality and barefoot-hip atmosphere. The resort is home to the world's first underwater spa.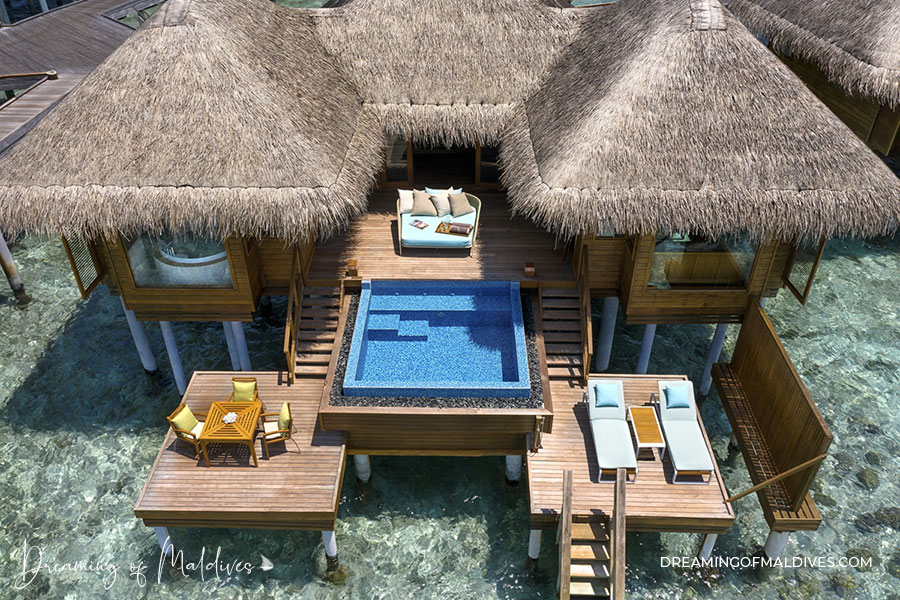 the Ocean Bungalow with Pool Dreamy Hot tub with Ocean views
Located in the Ocean Bungalow with Pool, this beautiful bathroom has a jacuzzi standing at the centre of the water villa that offers unobstructed views at the Ocean for some dreamy time.
About the Ocean Bungalows With Pool
The Ocean Bungalows With Pool are our favourite "standard" Water bungalows at Huvafen Fushi. Settled on the reef side of the island with unobstructed views at the horizon and the Sunset, they offer great space and amenities.
These spacious Water Villas are the first Overwater category of Huvafen Fushi.
Modern on the inside and very traditional on the outside they offer a bathroom with view at the Ocean, a plunge pool, a sala and a complete set of luxurious amenities. They also feature a separate Living-Room with glass bottom floor, a sofa and open views at the sea.
The Ocean Bungalows With Pool are fashioned in a split-level layout and lead into the tropical waters of the Indian Ocean and feature: a private deck, separate sunbathing deck, panoramic views, BOSE surround sound system and fully loaded iPods, and a freshwater plunge pool
Ocean Bungalows With Pool capacity : 02 travelers.
1 KING Size Bed.
Discover more about Huvafen Fushi

Follow us on Facebook, Youtube and Instagram
for more Maldives Dreams
Your TOP Best Maldives Resorts 2023
YOUR CHOICE. YOUR DREAM. YOUR VOICE
[ Official ]
Traveler's Choice
12th Edition