South Ari Atoll, Maldives is a whale shark paradise. Here are 5 of the best hotels & guest houses to stay to see and swim with the sea giants at Dhigurah Island, THE Hotspot.

About Dhigurah Island
Dhigurah is a local island located in South Ari Atoll, central Maldives.
This extraordinary and unique island is known for its unparalleled natural beauty, its unique topography and exceptional natural environment.
The island has a very long and very narrow sandbank, which measures almost 3 kms in length, surrounded by a huge blue lagoon.
Dhigurah island's beaches were named amongst the 50 World's Best Beaches in 2017 ).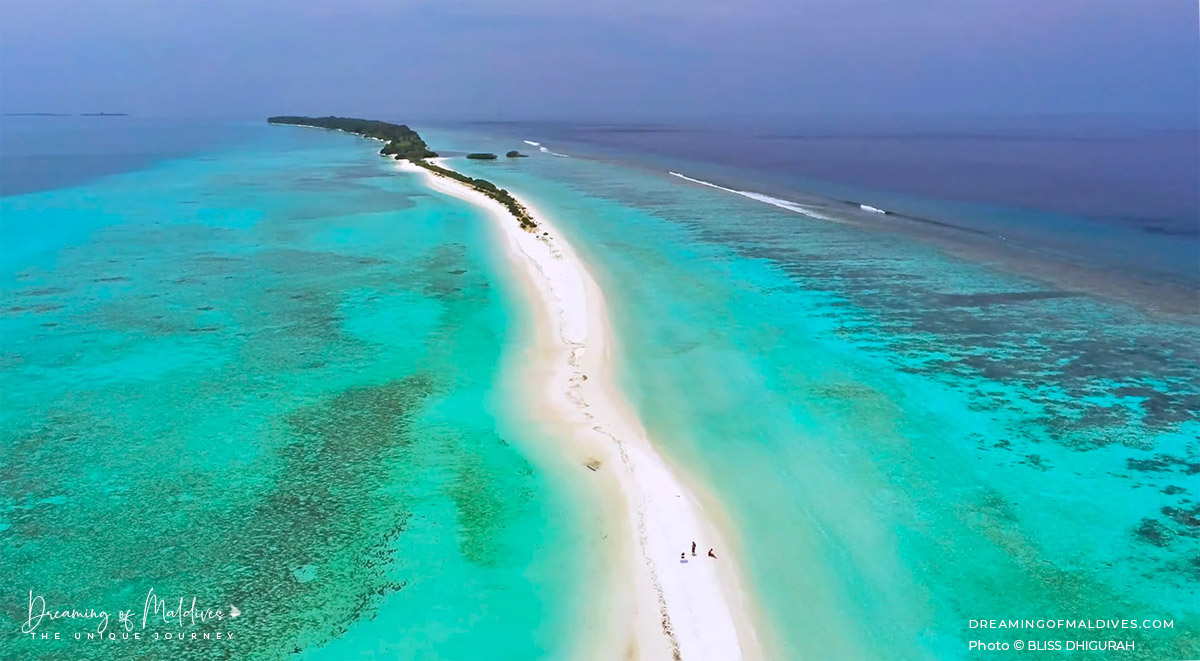 THE Maldives Whale Shark Paradise
Dhigurah is incredibly gifted by nature, besides its dreamy environment, it is also a paradise to swim with manta rays and whale sharks. It is one of the best place to swim with whale sharks in the Maldives.
Dhigurah is located in SAMPA for South Ari Marine Protected Area, which is the largest natural reserve in the Maldives.
The area is one of the Maldives 3 whale shark sanctuaries and is
so highly populated by the ocean giant that the island is the home base of the Maldives Whale Shark Research Programme (MWSRP) which carries out whale shark research and advocate for their conservation policy in the Maldives.
According to MWSRP, over the last decade until mid-2021, a total of 527 of whale sharks have been spotted in the area of Dhigurah.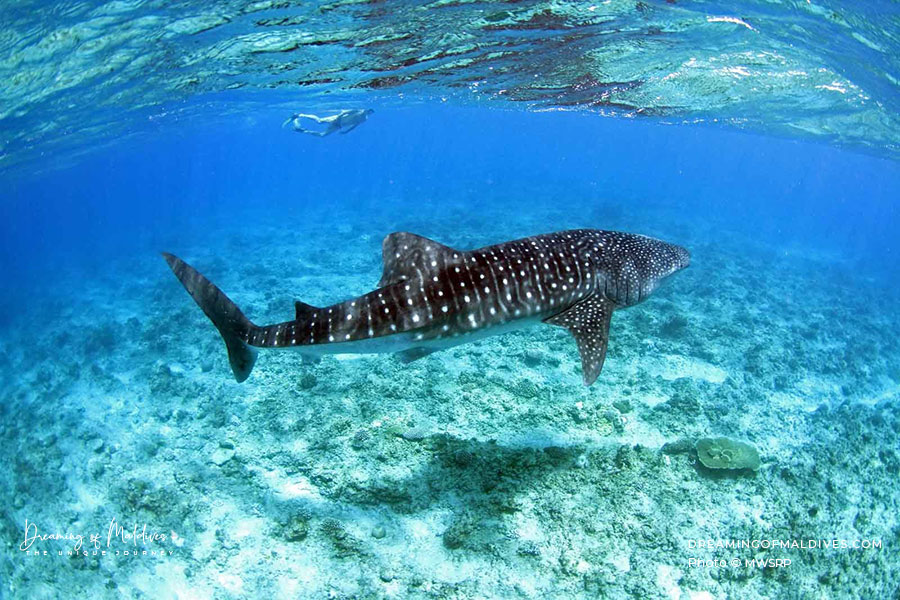 Any guest staying on the island will certainly have the chance to see them on a clear and calm day, even from a boat.
If you travel on a budget, you will find many excellent hotels and guest-houses at a very affordable price.
This little paradise on Earth has everything to make us Dream.

Best Hotels & Guest Houses to stay for Whale Sharks at Dhigurah
If you wonder where to stay at Dhigurah Island, here are some ideas to start with and to give you a better idea of what the island has to offer.
The hotels and guest houses listed below offer excellent services, good food quality, comfort and many activities. It's just an overall view, there are many more.
Bliss Dhigurah Hotel
Bliss Dhigurah Hotel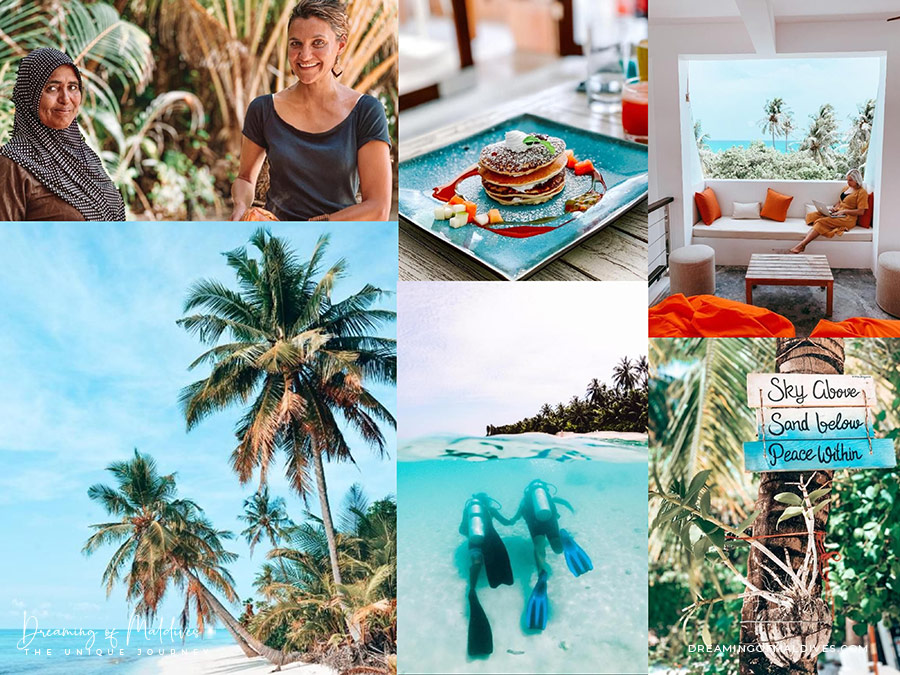 Bliss Dhigurah is a lovely 3* hotel known for offering a great choice of water sports and experiences. In addition to a swimming pool, it also provides a sun deck with a Jacuzzi and a private beach.
Activities : romantic dinners on the beach, fishing excursions, cooking classes, sandbank picnics, fitness centre.
Boutique Beach All Inclusive Diving Hotel
Boutique Beach All Inclusive Diving Hotel . 3* hotel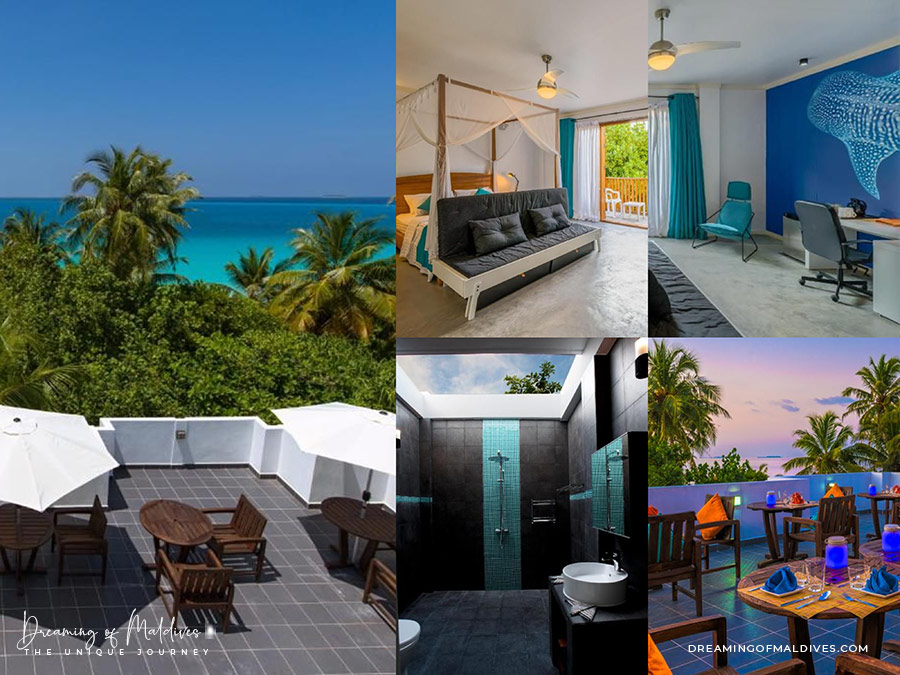 Boutique Beach All Inclusive Diving Hotel is a contemporary 3* Hotel designed and managed by divers, for divers and offering attractive All-Inclusive diving and snorkeling packages. The hotel has a no-plastic commitment and try to limit their plastic use as much as possible.
Dhiguveli Maldives 3* beachfront hotel
Dhiguveli Maldives. 3* hotel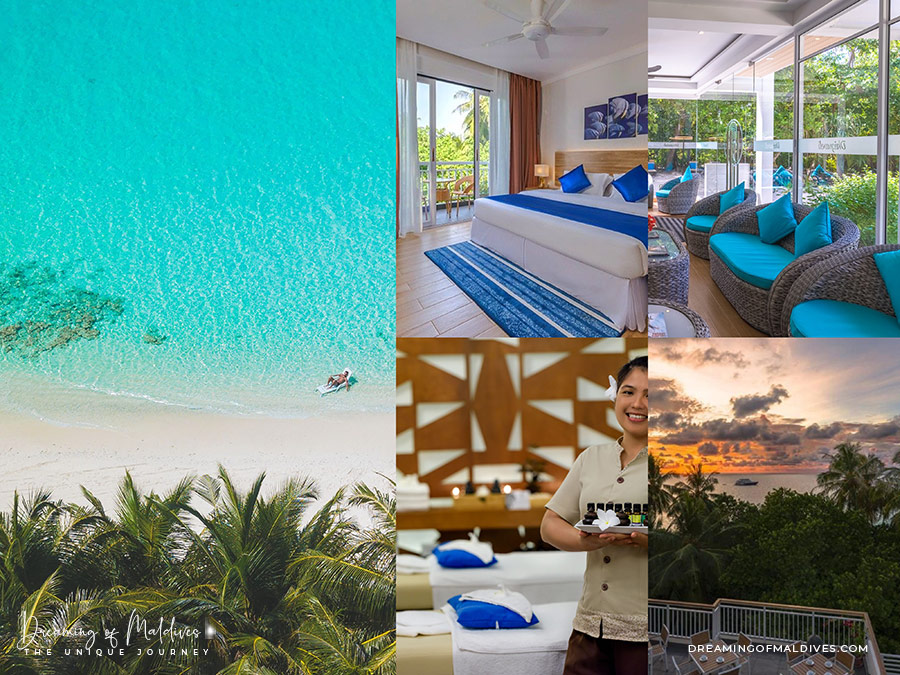 Dhiguveli Maldives, another excellent 3* beachfront hotel, also offers well designed and cosy rooms. The beachfront property features and many facilities including a spa. The team is at disposal to customize any activity you may wish for.
Grand Beach Dhigurah
Grand Beach Dhigurah. 3* Luxury Hotel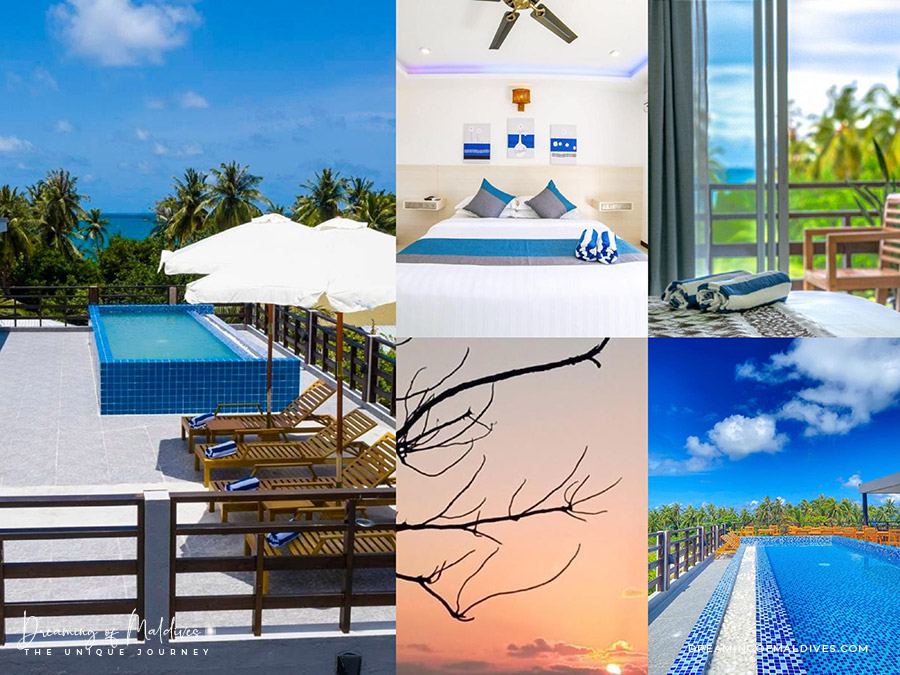 Grand Beach Dhigurah is a 3* luxury hotel located at a few meters from a superb beach. The elegant hotel boasts a rooftop terrace with a ponged pool, several activities and prides itself in serving authentic Maldivian dishes prepared by Chefs who are from Dhigurah.
Athiri Beach Maldives
Athiri Beach Maldives. 3* Boutique Guest House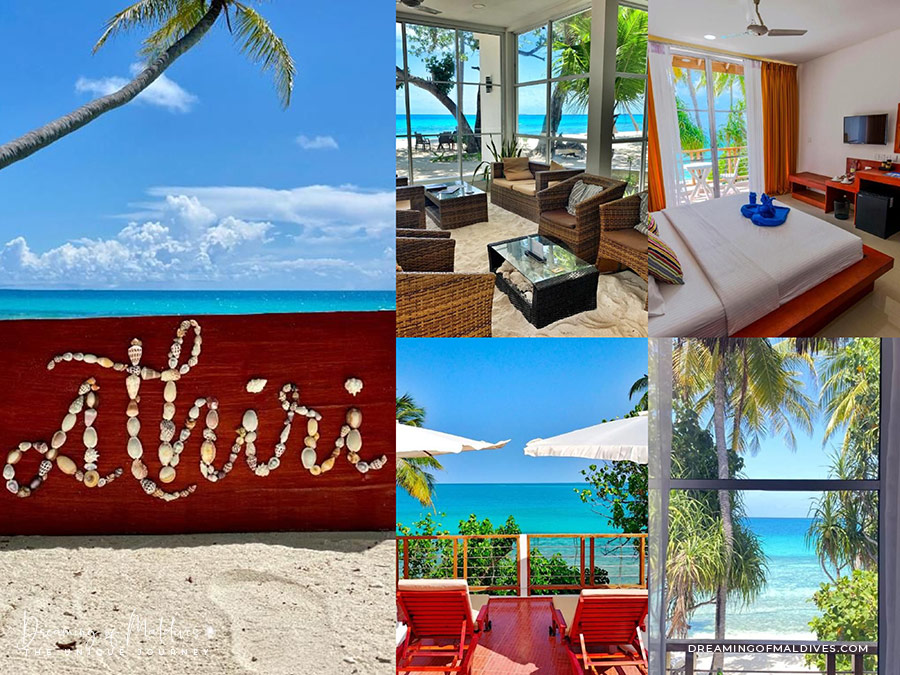 Athiri Beach Maldives is a unique 3* boutique guest house offering modern and spacious rooms including family rooms. Athiri Beach is operating it's own PADI 5 star dive center with Nitrox available and a 52 feet dive boat. Canoes and stand up paddle boards are offered free of charge during your stay.
Current Deals at Dhigurah
How to reach Dhigurah ?
Dhigurah island is very well deserved by speedboat transfer within 2 hours or by domestic flight to Maamigili airport in 20 minutes, followed by 20min speedboat ride to the island.
Transfer costs by domestic flight + speedboat : app. USD 140.
Transfer by speedboat from the airport : app. USD 60 / from Male : app. USD 50.
Available on all days. Prices are for one-way.
Looking for a good resort located close to whale sharks in South Ari Atoll ?
Discover Dhigurah
Whale sharks in Maldives Latest Stories

Here is a selection of the best resorts to swim with whale sharks. in South Ari Atoll, Maldives. In South Ari Atoll you can swim with Whale…

Dreaming of swimming with whale sharks meanwhile holidaying in Maldives ? Your dream is about to come true with this complete guide dedicated…

Discover SAMPA for South Ari Marine Protected Area in Maldives, the world's most unique and significant sites for whale sharks. What is SAMPA…
Follow us on Facebook, Youtube and Instagram 
for more Maldives Dreams & Stories
Your TOP Best Maldives Resorts 2023
YOUR CHOICE. YOUR DREAM. YOUR VOICE
[ Official ]
Traveler's Choice
12th Edition