Soneva Fushi is the original Barefoot Luxury Resort in Maldives.
In 1995, Sonu and Eva Shivdasani pioneered the concept of barefoot luxury on their private island resort, Soneva Fushi in Maldives. They focused on providing exemplary service in beautiful surroundings, with a focus on sustainable yet ultra-luxurious accommodation.
Two decades on, the resort still operates on this Robinson Crusoe ethos.
Soneva Fushi Aerial View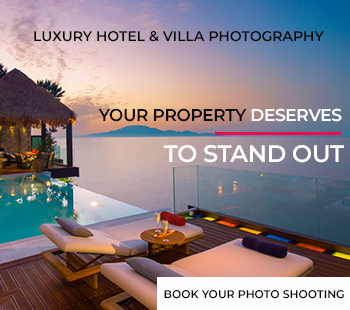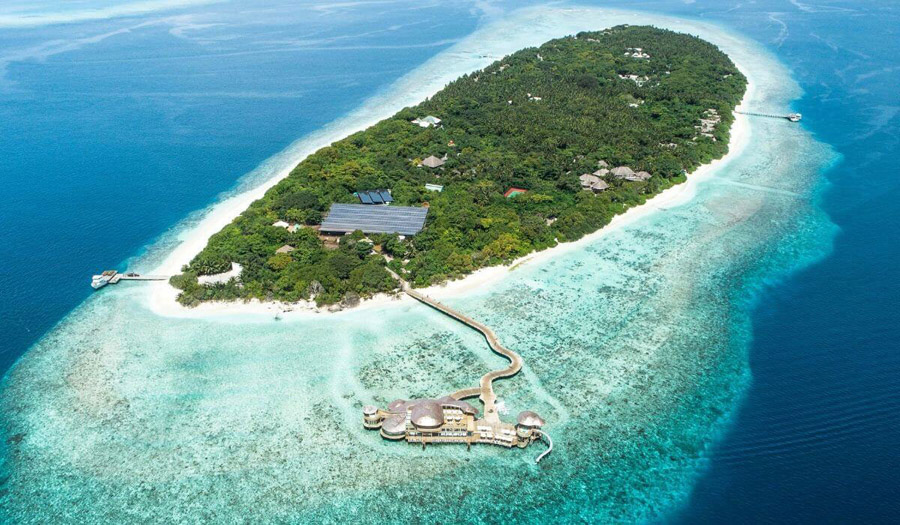 At Soneva Fushi, travelers expect— and find— luxurious simplicity and intuitive service, facilitated by Mr and Ms Friday butlers, who know what you want before you want it.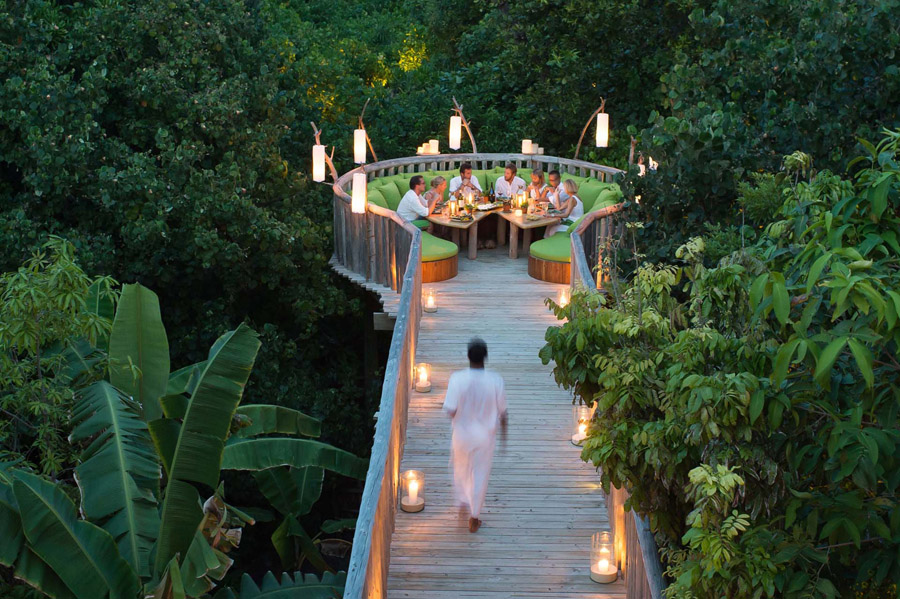 Inspiring a lifetime of rare experiences
Soneva Fushi inspires the imagination with 61 spacious beachfront villas and 2 water villas with slides, ranging from one to nine bedrooms, hidden among dense foliage and above a sparkling blue lagoon at the heart of Baa Atoll.
Water Villa With Slide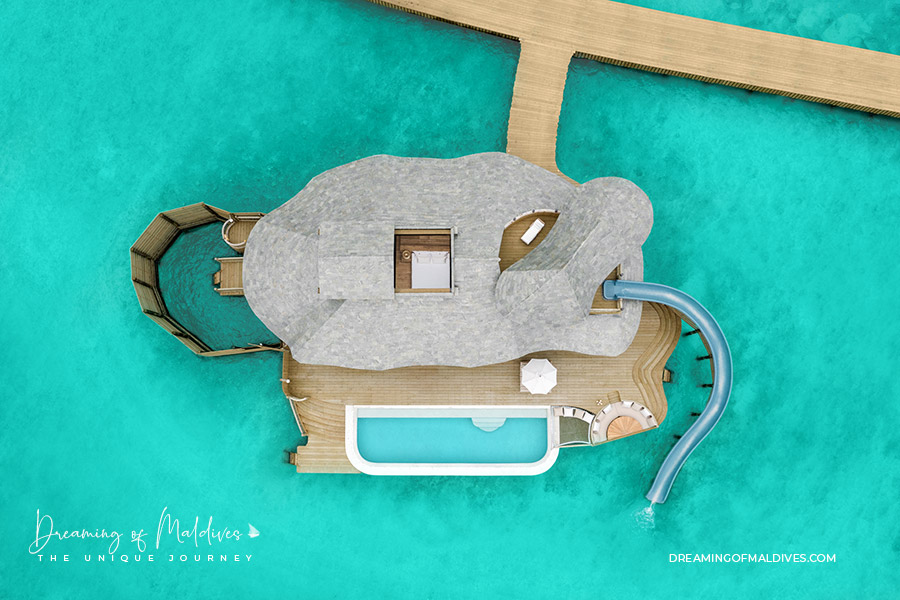 Villa 11. A home fantasy come true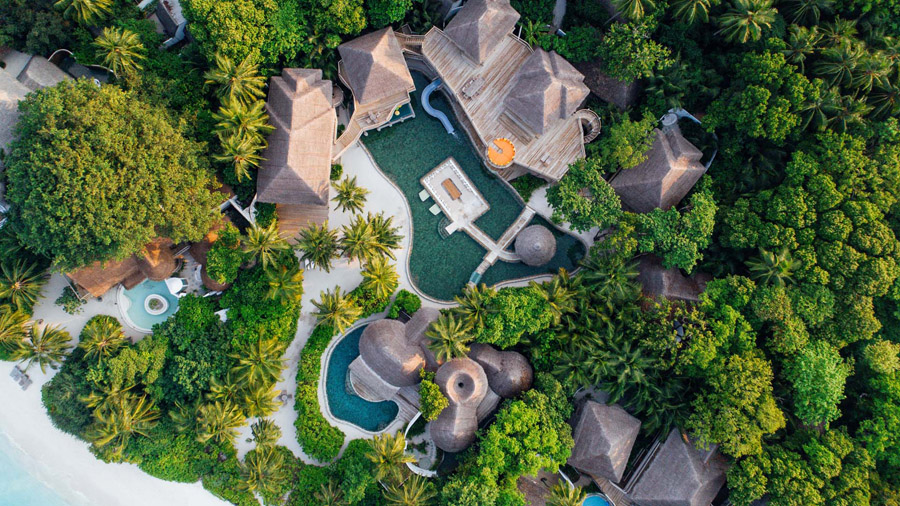 Choose from 11 Pillows in each of Soneva Fuhsi stunning Villas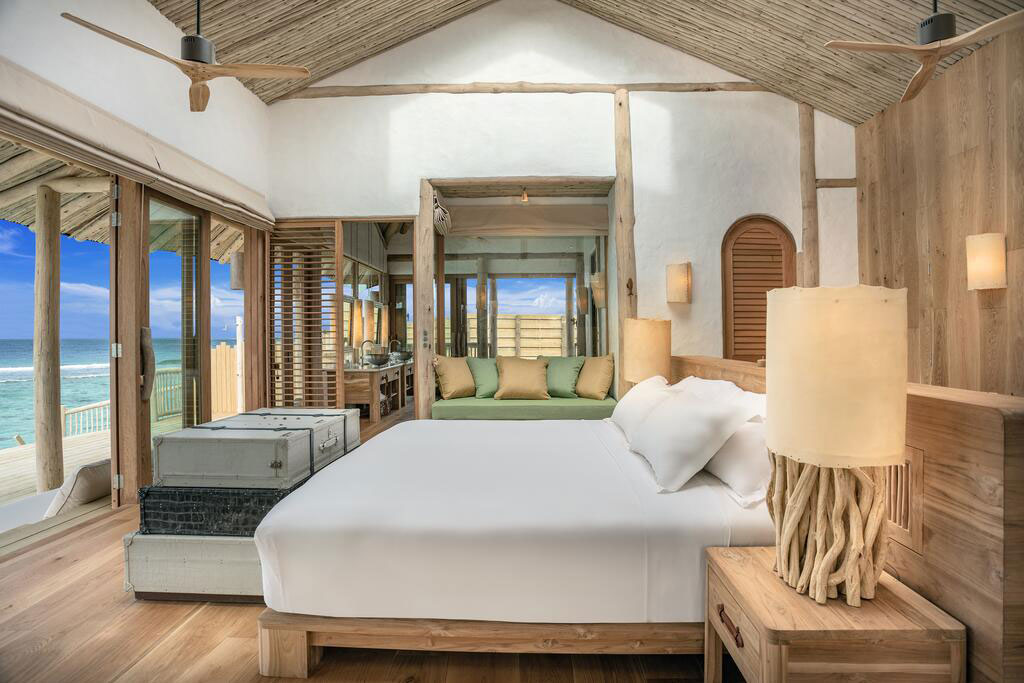 Everything about this magical place feels otherworldly, from the crystal clear turquoise water and dolphins at sunset, to the delicious meals available at the resort's multiple dining venues.
Spot Dolphins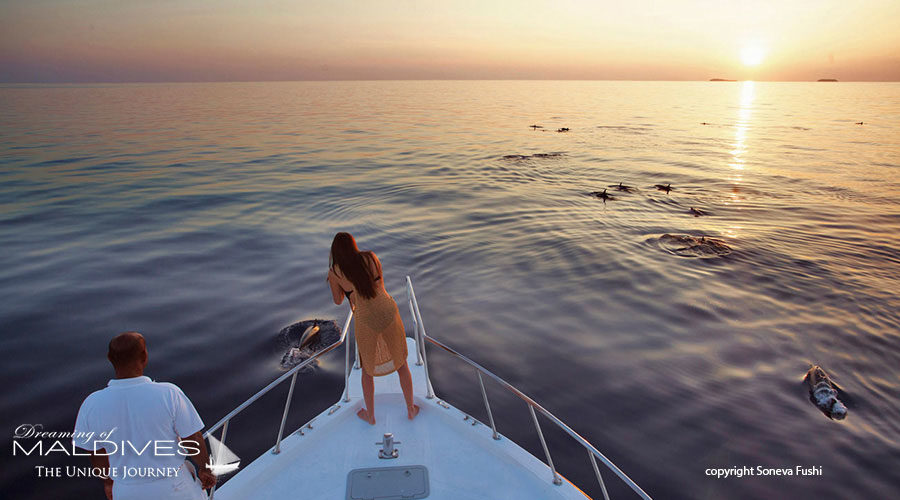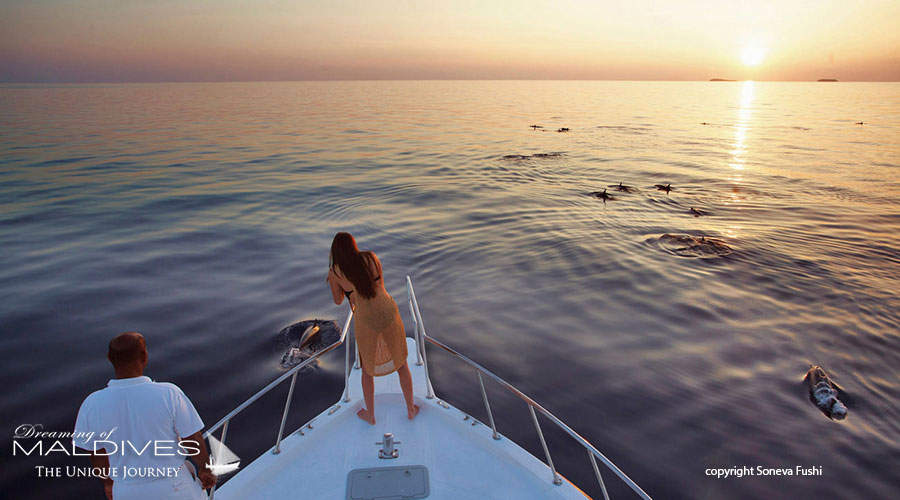 Nature is nurtured at this beautiful resort, from the sustainable design and furnishings of the villas, through to the operations and waste-to-wealth centre, which truly defines the essence of barefoot 'intelligent luxury'.
Watch classic movies at our outdoor Cinema Paradiso.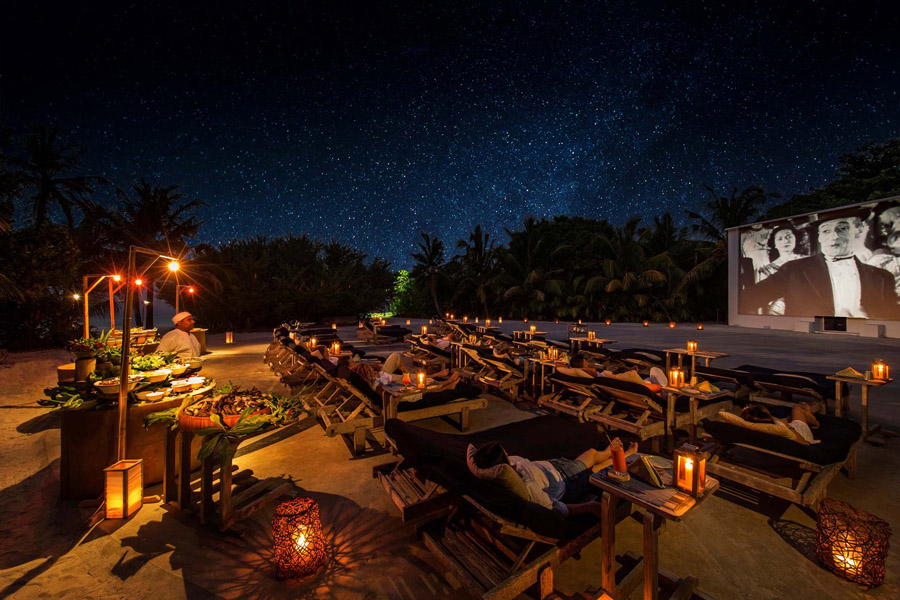 Unwind at the Spa.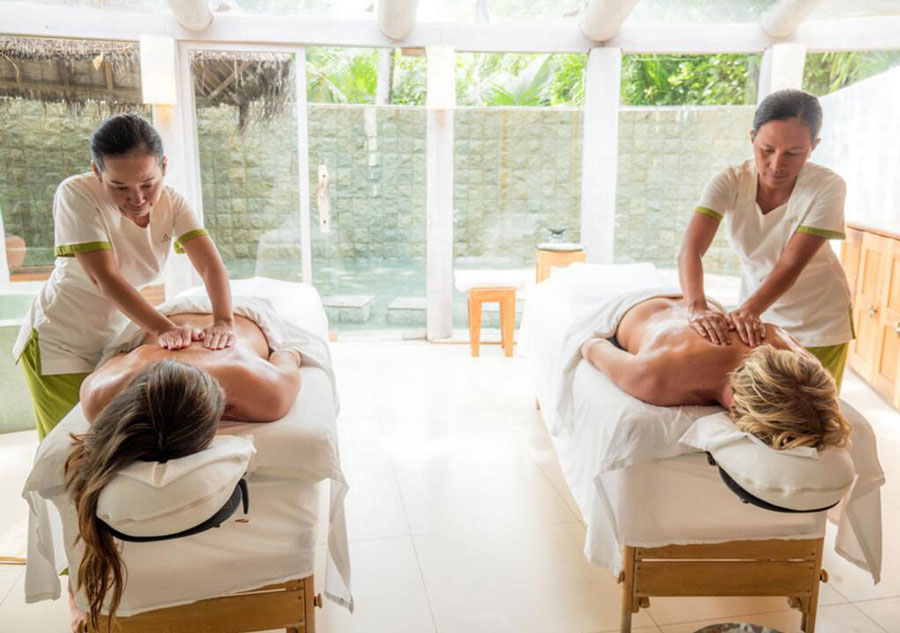 Soneva Fushi Dining Options are endless and delightful
Choose from nine different dining options…
Dine overwater at one of five restaurants at the new Out-of-the-Blue dining destination, or deep in the jungle at Fresh in the Garden.
Dine at Fresh In The Garden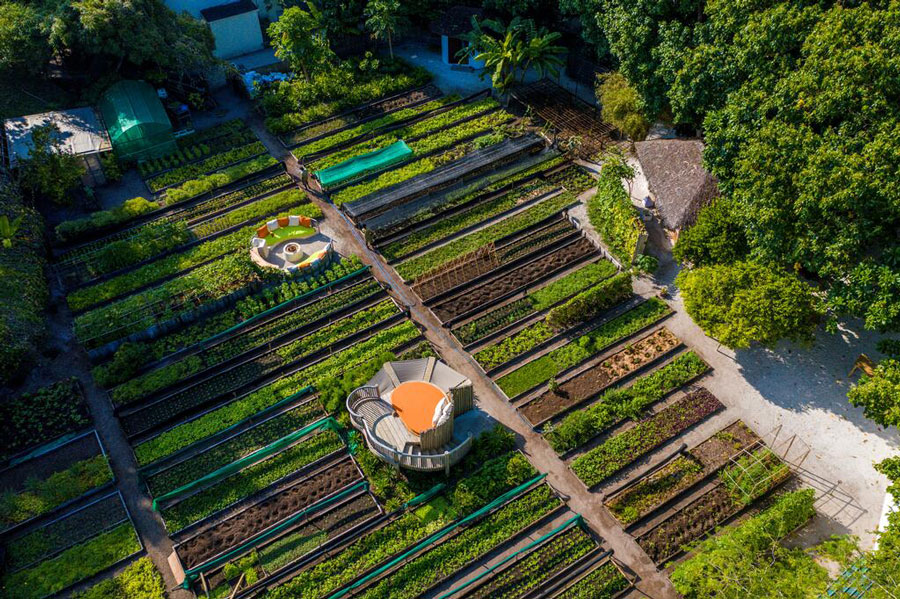 Have some snacks and fine meals at Out-of-the-Blue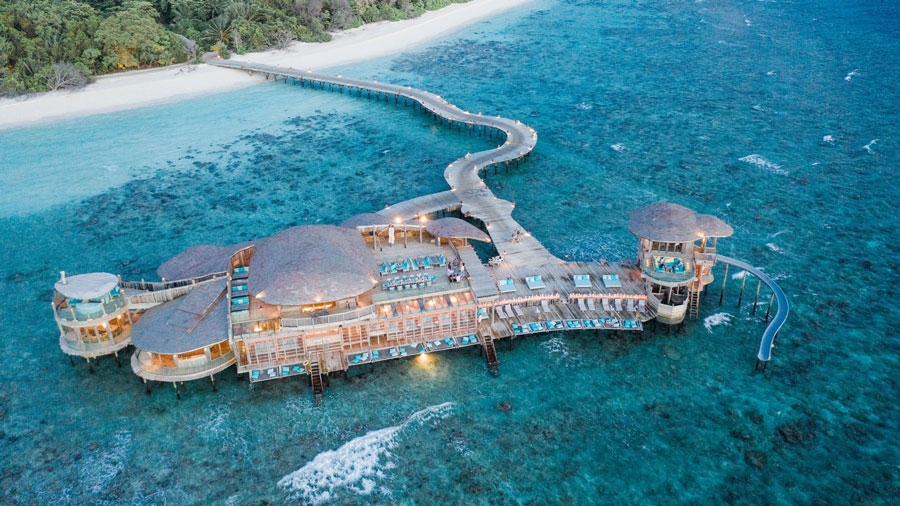 Go have a Dinner with friends at Soneva Fushi sandbank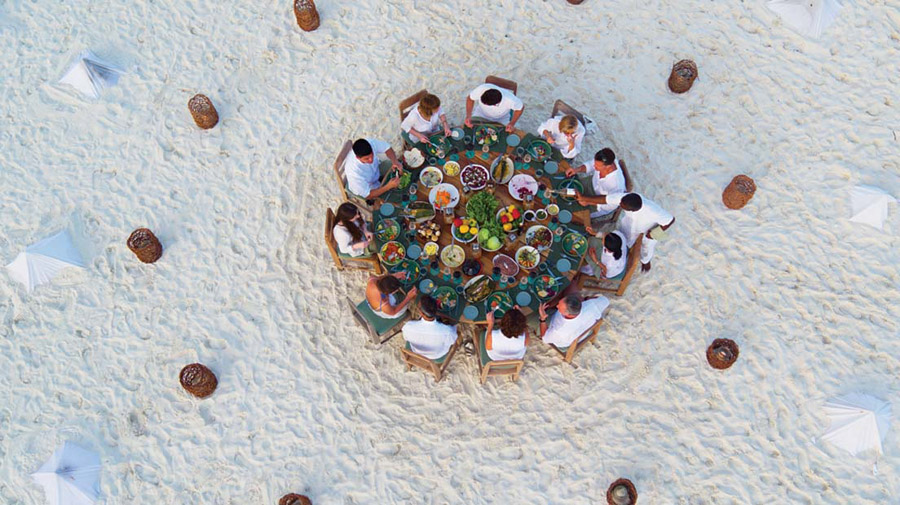 Taste Wines from a collection of five hundred bottles at the wine cellar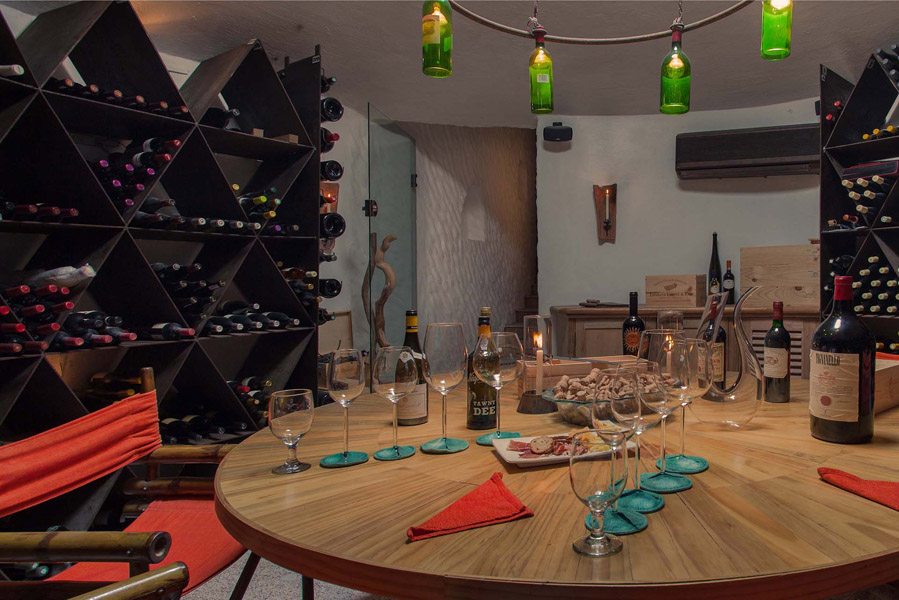 Admire nature's resources transformed into art at the Glass Studio
Making Glass at the Glass Studio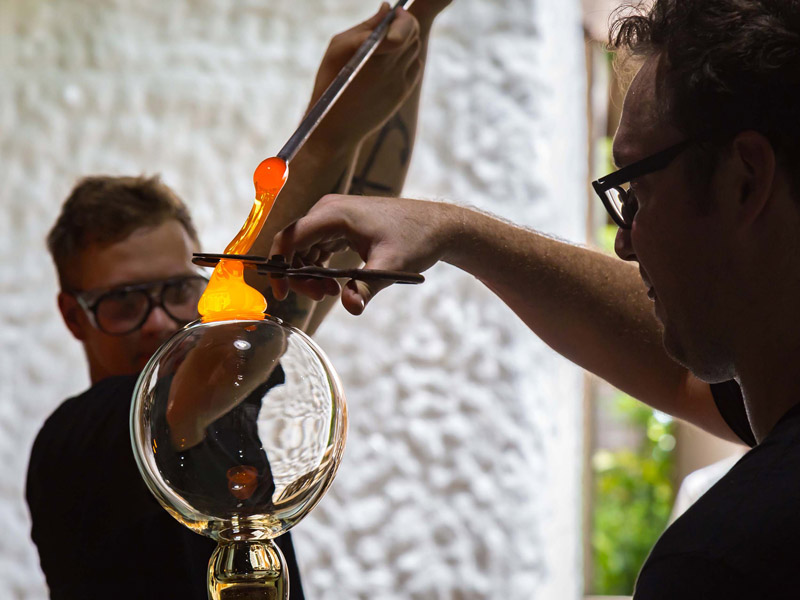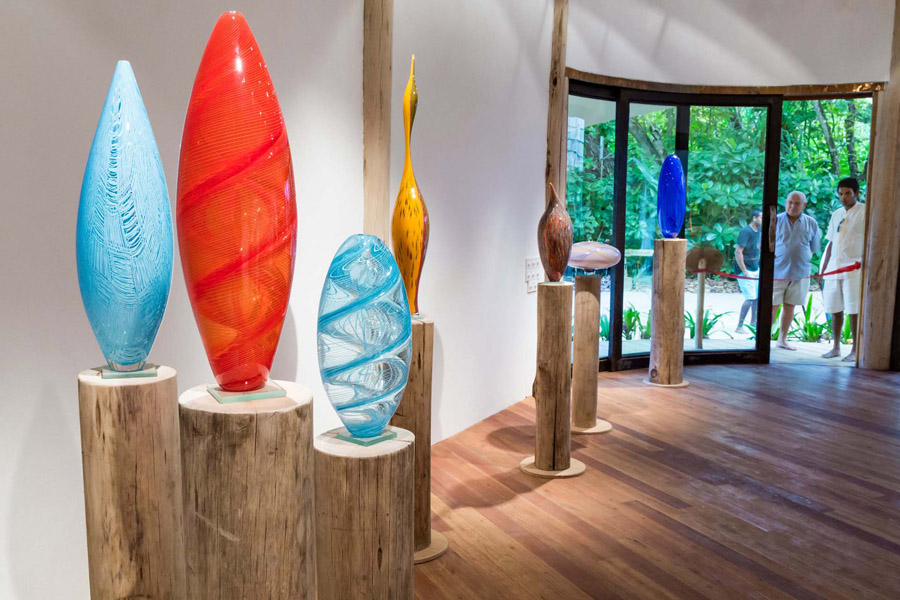 Let the kids play at the Den !
The Den gives children the freedom to live their island dream. The enormous children's wonderland includes two swimming pools, a pirate ship, a Lego room, music room, a movie theatre, and much more.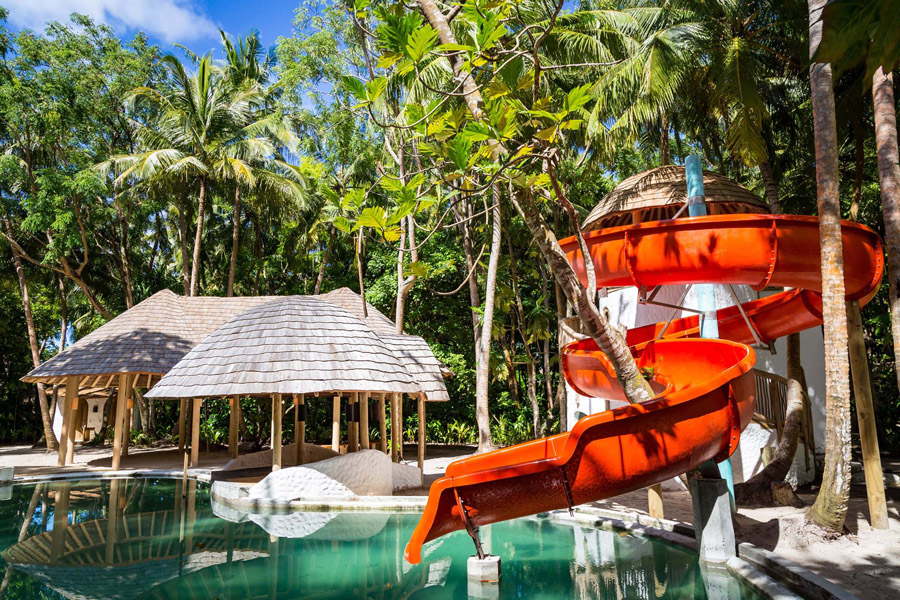 At night go star-gazing at the Observatory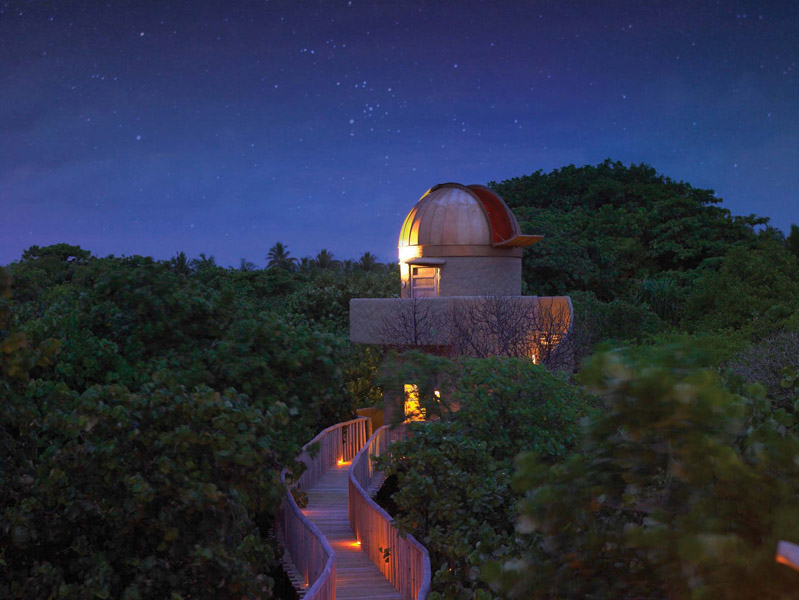 Opportunities to venture beyond the island include cruises, picnics on private sandbank or deserted islands, breathtaking diving, or fascinating cultural visits to nearby islands. Soneva Fushi is the ultimate pioneer of memory-making experiences.
Take your snorkeling gear and go explore Soneva Fushi amazing house reef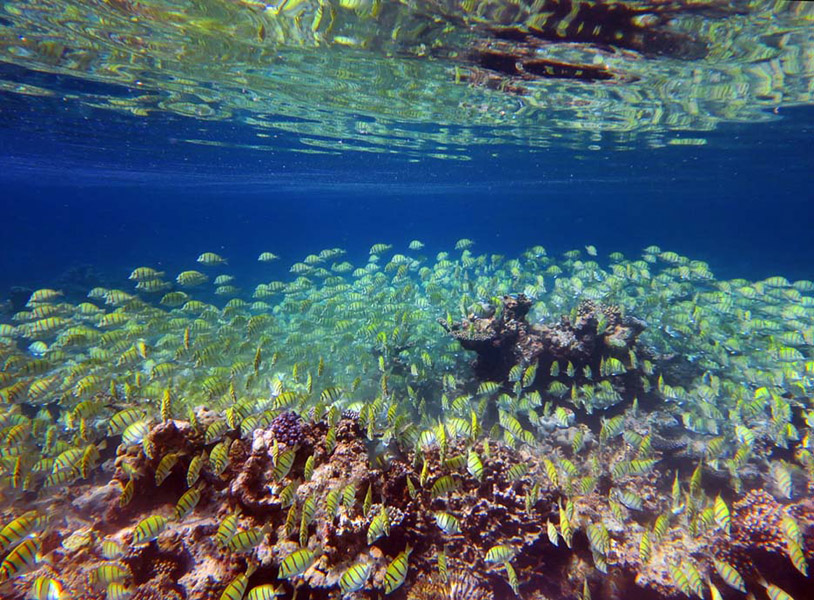 Get lost on the resort Private Sandbank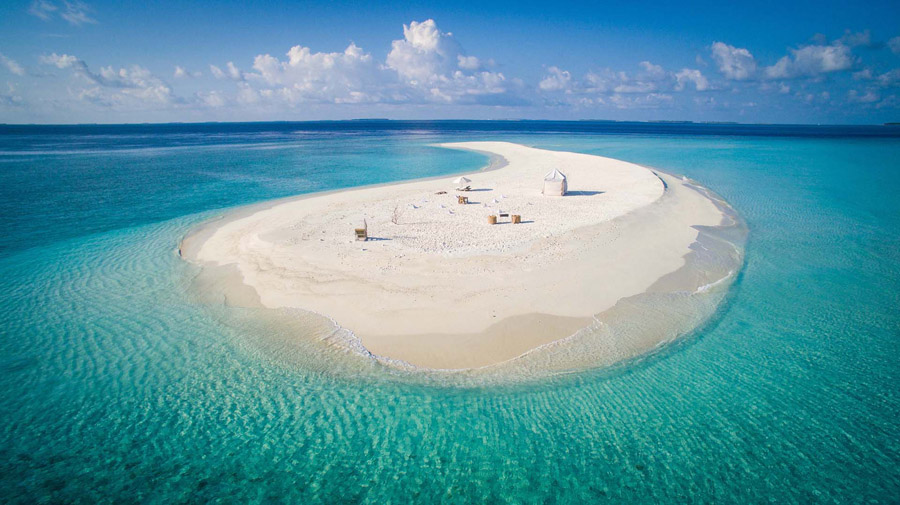 At Soneva Fushi, if the experiences are magical, the philosophy is simple: no news, no shoes.
No pretension either.
Follow us on Facebook, Youtube and Instagram
for more Maldives Dreams