Kuda Villingili Maldives is an unbeatable luxury resort if you dream to surf Chickens, one of the Maldives best and longest wave. This summer, for the coming surfing season, the resort, which is located right in front of the surf break, will launch a new spot dedicated to surfers.
The surfing season in Maldives is coming soon. Kuda Villingili is getting geared with the launch of a surfing venue and a surf school for all levels where guests an visitors will be able to rent surfboards as well.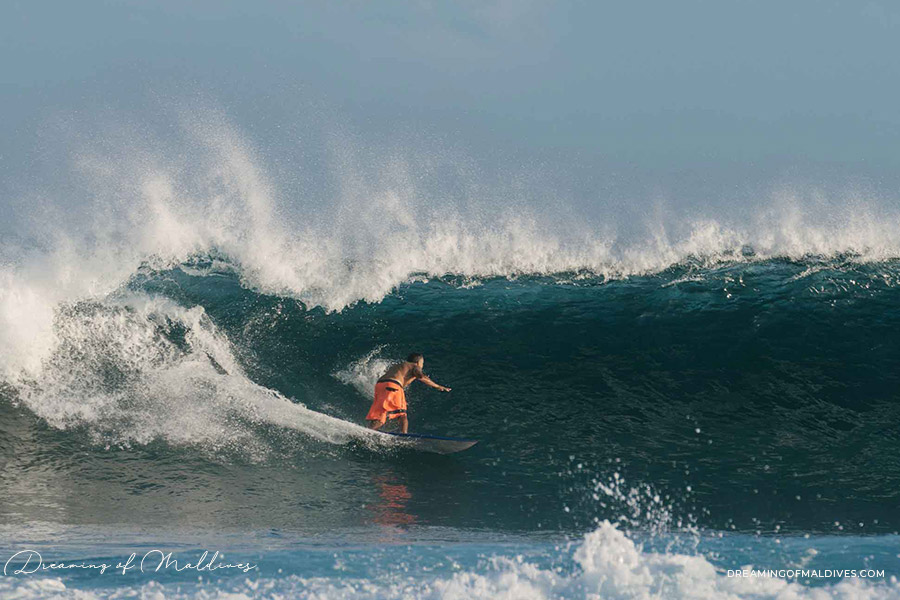 At Kuda Villingili your are right in front of Chickens. The resort was built on Kuda Villingili island where the famous wave directly breaks off.
Chicken's Break. A Dream Swell
Being close to Male, Maldives capital city, Chicken's is one of the most popular spot amongst local surfers ( they know the best, right ? ). Maldivians who once had the extreme pleasure to ride it alone now share their waves with many foreign surfers.
Besides its proximity with Male, Maldives capital city, Chicken's wave has gained fame for its long and clean barrel, a soft tube rideable for several seconds.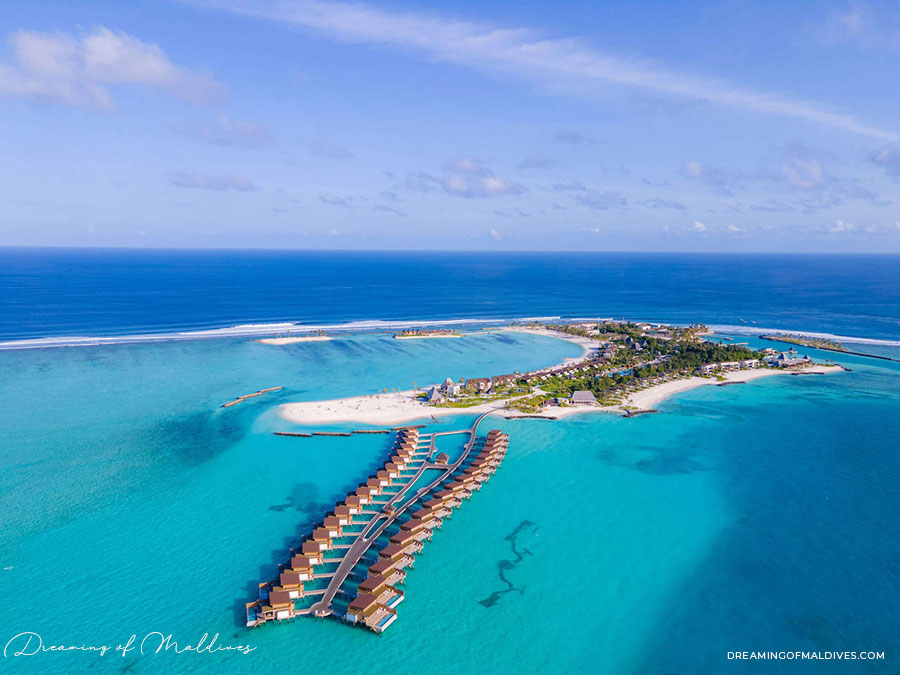 Surfers and bodyboarders from around the world have been flocking to Chicken's spot for quite a while. I remember meeting a group of Australian guys who were absolutely thrilled by the spot back in…1999, and when an Australian tells you that the swell is crazily good, it's no joke.
Built close right in front of Chickens, Kuda Villingili has prime access to it.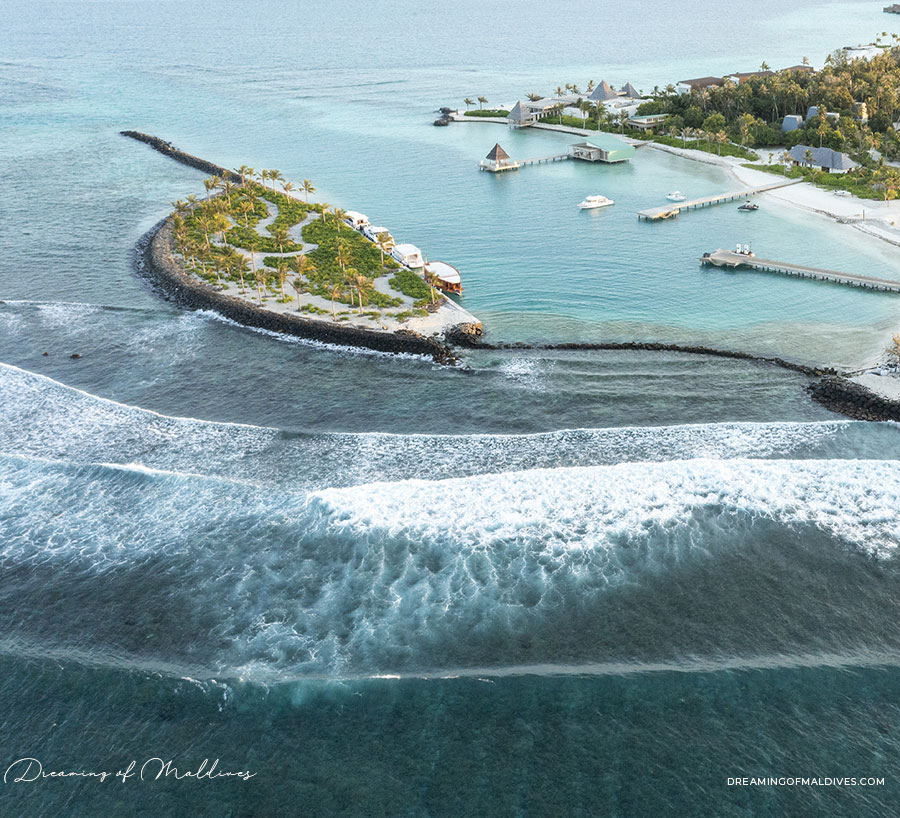 Kuda Villingili is launching a new surf venue at the corner of Chicken's Break surf point
Located a 30-minute speedboat journey from Velana International Airport, Kuda Villingili Resort Maldives is a haven for surfers. The resort is blessed to have a home-break surf point, The Chicken's Break, accessible offshore from the island.
Surfing Maldives 4K
Surfing in the Maldives at Chicken's, Coke's, Sultan's, Honkey's.
The visitors will be left short for nothing with a shaded viewing deck that can accommodate 50 people, a beach hut, an infinity swimming pool, and a beach bar. Live DJ will get the adrenaline pumping during peak surf hours.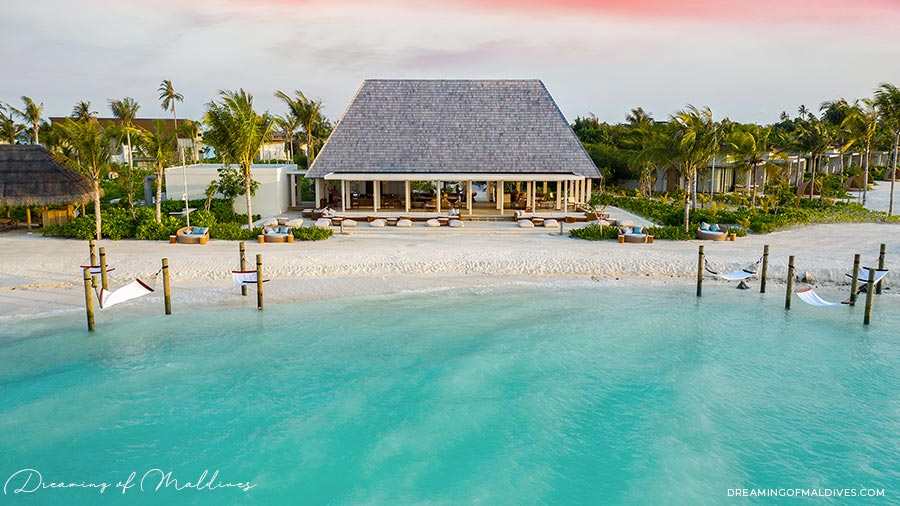 Kuda Villingili will Open a new surf school for all levels
With the launch of this surfing venue, the resort will also introduce the opening of the surf school, offering beginners lessons (ISA Certification). The surf school will offer to guests and visitors surfboard rentals during opening hours, whether they are beginners or pros.
As an extra perk, the surf school team can do photography or videography, including drone shots to take home as a memory. Make the trip even more memorable with surf trips aboard a smooth sailing catamaran.

Kuda Villingili is also located at a 20-25 minutes speedboat ride from some of the best-known surf points in North Malé Atoll, such as Sultans, Coke, Ninjas, Honkeys, Jails, and JailBreak.
About Kuda Villingili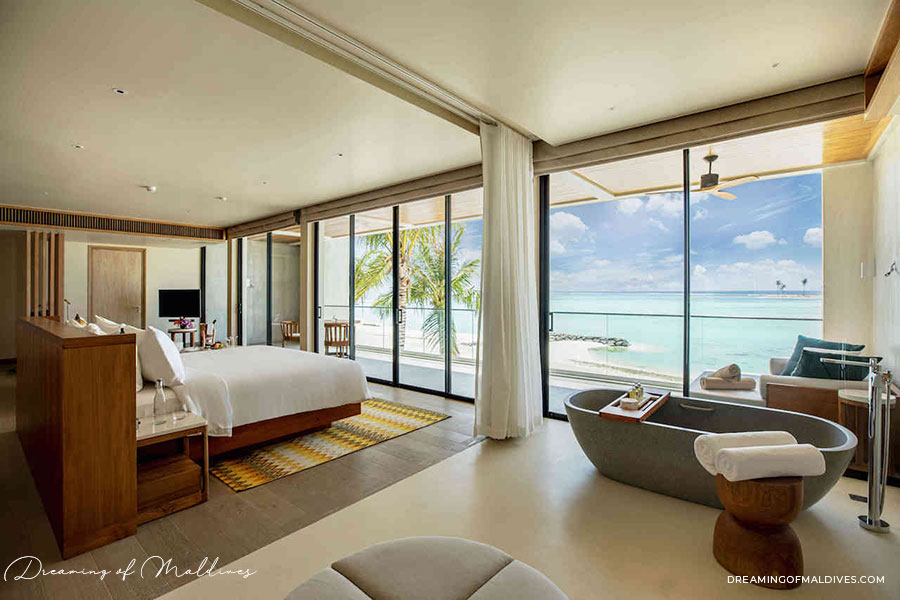 Opened in June 2021, Kuda Villingili is a luxury 5* resort located in North Male Atoll and is the closest resort to Chickens.
The resort boasts 95 spacious villas with panoramic views at the ocean, a 150-metres pool, one of the longest pool in the Maldives and exciting activities catering to different types of travelers.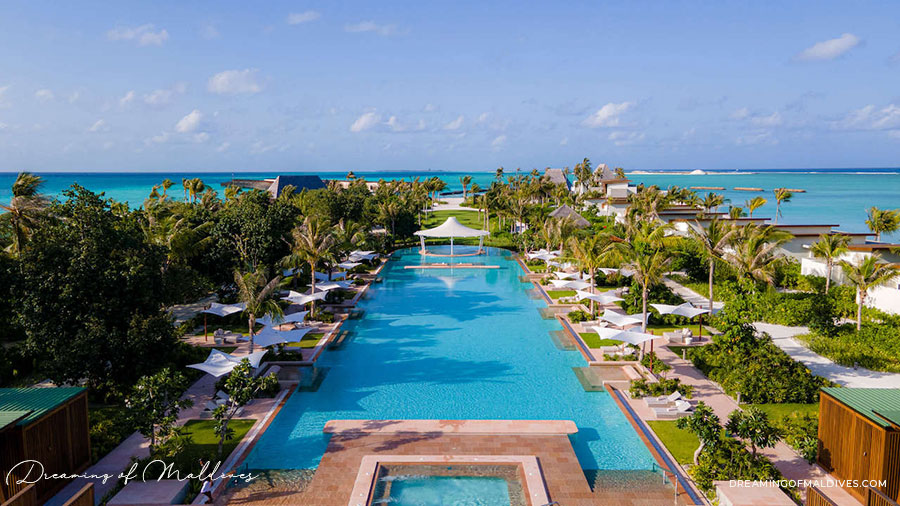 With world-class dining, sporting competitions including tennis tournaments on US-championship standard courts, surfing, and well-being sessions, the resort combines relaxation with activities and adventure in 5* Maldivian luxury environment.
Read more about Kuda Villingili Maldives Resort
Find Kuda Villingili Resort Maldives latest Stories in

Kuda Villingili Resort Maldives has been awarded with the title of Best Surf Resort 2023 at the recently held Travel Trade Maldives (TTM)…

Which resorts have the longest hotel pools in the Maldives ? 2 resorts hold the record : Fairmont Sirru Fen Fushi and Kuda Villingili Maldives…

The Maldives sees a new luxury resort opening : Kuda Villingili Resort Maldives which opened this June 06th 2021. Located in North Male Atoll,…
Follow us on Facebook, Youtube and Instagram
for more Maldives Dreams & Stories
Your TOP Best Maldives Resorts 2023
YOUR CHOICE. YOUR DREAM. YOUR VOICE
[ Official ]
Traveler's Choice
12th Edition