Kuda Villingili Resort Maldives has been awarded with the title of Best Surf Resort 2023 at the recently held Travel Trade Maldives (TTM) Awards.

Kuda Villingili Resort Maldives has been recognized for its exceptional surfing experience and World-Class hospitality.
This recognition stands as a testament to Kuda Villingili Resort Maldives's
unwavering commitment to delivering a world-class surfing experience The resort's crystal-clear turquoise waters and world-renowned waves, including the resort's home break, Chickens Point, Maldives' longest left-hand barrel. The resort also stands alongside other famous Maldives surf spots like Cokes, Ninjas, Sultans, Honkeys and Jailbreaks.
You will love

A Dreamy Guide to Surfing in Maldives : the best surf breaks. Where to surf ? Where to sleep and stay to be close to surf breaks ? Get your…
Kuda Villingili Maldives recently launched a dedicated surf venue on its shores for surfers to fully enjoy Chicken's break.
What makes Kuda Villingili a top luxury surf resort in Maldives ?
Kuda Villingili's prime location and luxurious accommodations makes it a sanctuary cherished by both surf enthusiasts and leisure travelers.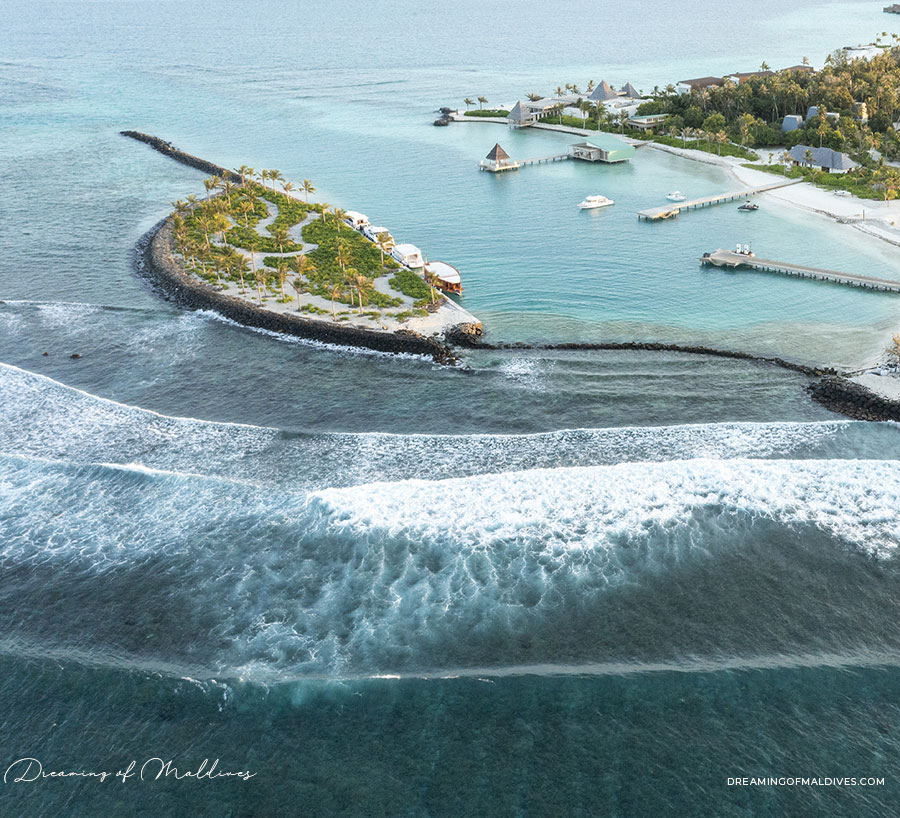 Before this award, Kuda Villingili was already considered as one of the Maldives best resorts for surfing for its immediate access to Chickens. Being close to Male, Maldives capital city, the spot is one of the most popular spot amongst local surfers
The resort offers tailor-made surf experiences for both novices and seasoned surfers alike. Surfers can enjoy an impressive 500m long surf break with waves well over 10ft at the resort. The resort ensures guests have access to expert guidance, top-of-the-line equipment, and exclusive entry to some of the planet's most coveted surf breaks.
If you plan on picking up new skills whilst on holiday, the resort has expert surfing coaches, who are available for lessons at the resorts' Watersports & Dive Centre – Ocean Fanatics.

Thanks to its unparalleled surfing experiences, the resort has attracted top surf professionals and world champions who have chosen to make Kuda Villingili their go-to destination for surfing the waves in Maldives.
Amid the exhilaration of riding the perfect wave, guests can enjoy the resort's world-class amenities, including opulent villas, rejuvenating spa facilities, exquisite dining options, and unparalleled hospitality.
Dreaming of Kuda Villingili Maldives Resort ?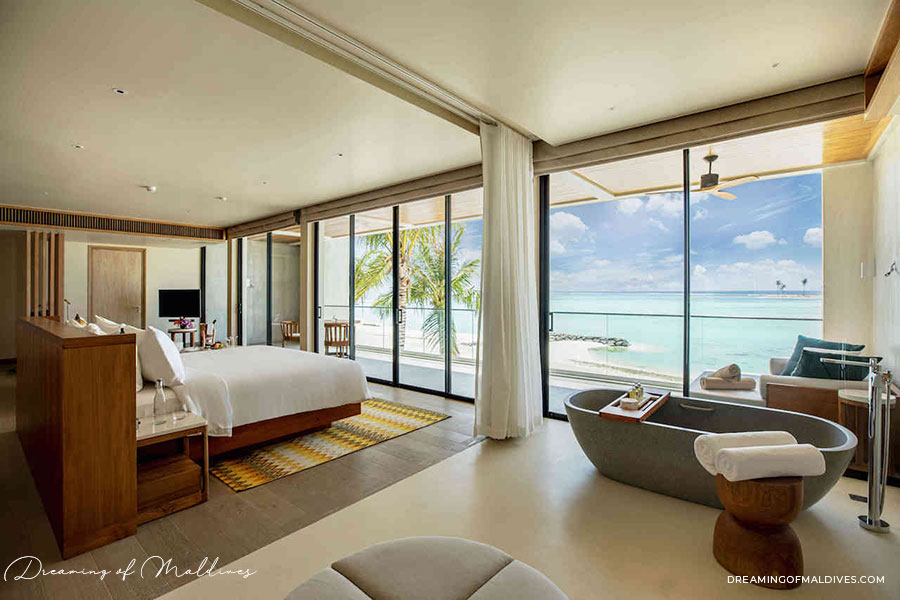 in association with our trusted partner
& personal counsellor in Maldives
About Kuda Villingili Resort Maldives
Opened in June 2021, Kuda Villingili is a luxury 5* resort located in North Male Atoll.
The resort boasts 95 spacious villas with panoramic views at the ocean, a 150-metres pool, one of the longest pool in the Maldives and exciting activities catering to different types of travelers.
Find Kuda Villingili Resort Maldives latest Stories in

Kuda Villingili Maldives is an unbeatable luxury resort if you dream to surf Chickens, one of the Maldives best and longest wave. This summer,…

Which resorts have the longest hotel pools in the Maldives ? 2 resorts hold the record : Fairmont Sirru Fen Fushi and Kuda Villingili Maldives…
About TTM
The Travel Trade Maldives (TTM) Awards is a Maldivian award that celebrates excellence within the travel and hospitality industry within the destination.
Photo : Ali Solih, Director of Sales & Marketing receives the 'Best Surf Resort'
for Kuda Villingili Resort Maldives at TTM Awards 2023.
Follow us on Facebook, Youtube and Instagram
for more Maldives Dreams & Stories
Your TOP Best Maldives Resorts 2023
YOUR CHOICE. YOUR DREAM. YOUR VOICE
[ Official ]
Traveler's Choice
12th Edition