World-renowned sculptor Scott Chaseling will join Soneva Fushi Art and Glass Studio for the all month of December.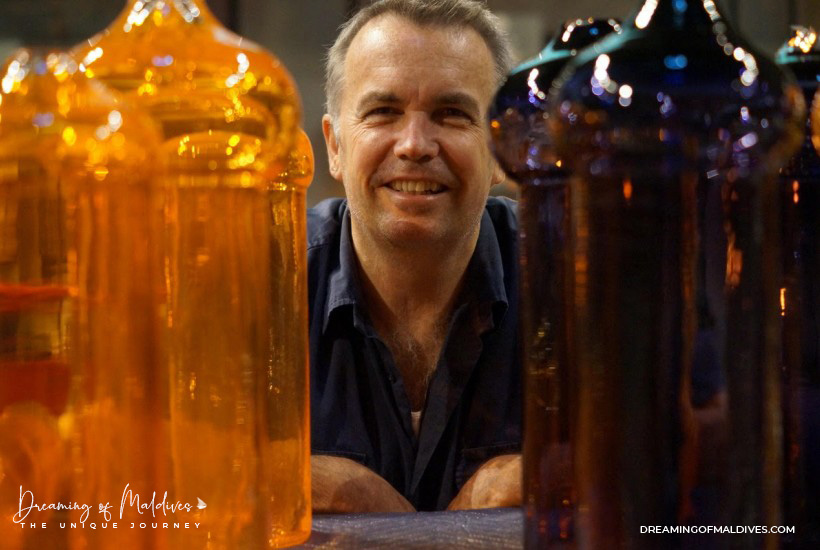 Celebrated cross-medium sculptor Scott Chaseling is set to take up an exclusive artistic residency at Soneva Art and Glass Studio in Maldives during the all month of December 2019.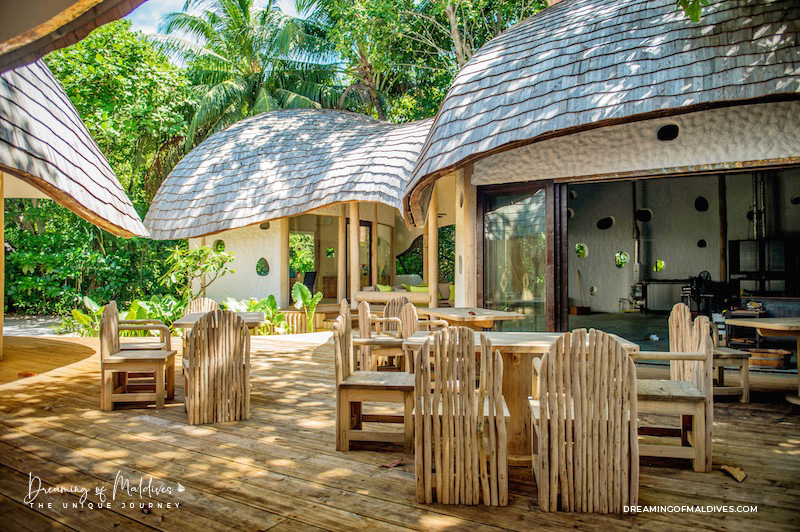 Scott Chaseling Residency at Soneva Fushi
During his Soneva residency from December 1-22, Chaseling will be creating his unique and thought-provoking works of art from recycled glass bottles – with these one-of-a-kind pieces available for guests to purchase.
Located at Soneva Fushi, Soneva's world-leading resort in the Baa Atoll, the Soneva Art and Glass Studio So Glasscycle opened in August 2015 and is the Maldives' first and only hot glass studio. Hosting some of the world's top glass artists, guests can watch the experts in action, commission custom artworks or even have a go at learning the age-old art of glassblowing for themselves to create a masterpiece with the experienced glass-working team.
An estimated five tonnes of glass waste is produced in the Baa Atoll alone each month, with resorts typically crushing waste bottles and selling this on to recycling companies or, worse, dumping the waste directly into the sea.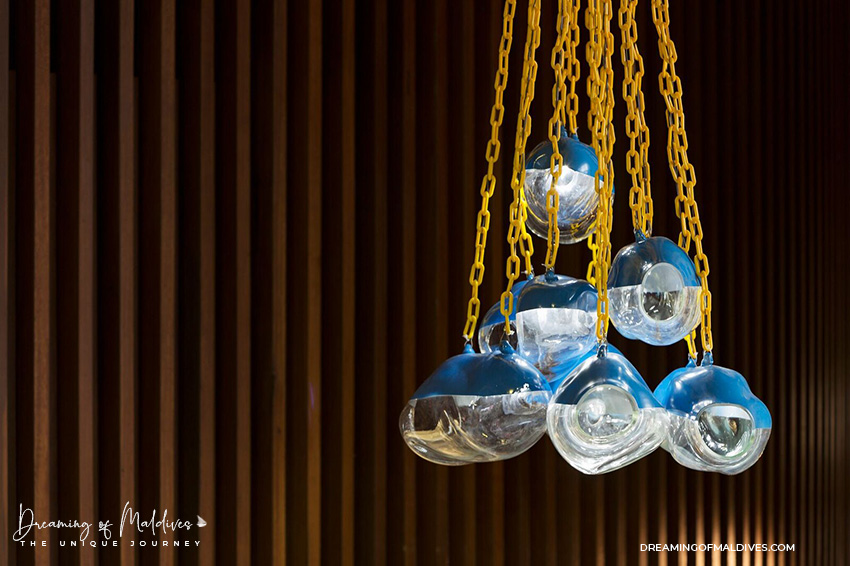 About Scott Chaseling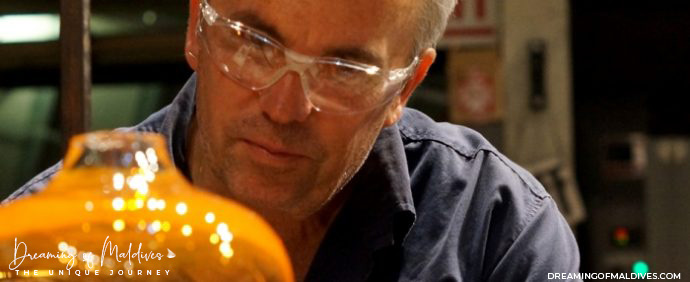 With a collection displayed in some of the world's most prestigious institutions, including Japan's 21st Century Museum of Contemporary Art and Germany's Museum Kunst Palast, Dusseldorf, Chaseling's work examines the notions of mobility, transition, and liminality – the 'non-place', positioned at the threshold between things.
A multi-award-winning artist, Scott Chaseling's career spans two decades and has been inspired in part by his own nomadic existence – born in Australia, he has lived and worked as an artist in Germany, France, Japan, and the US.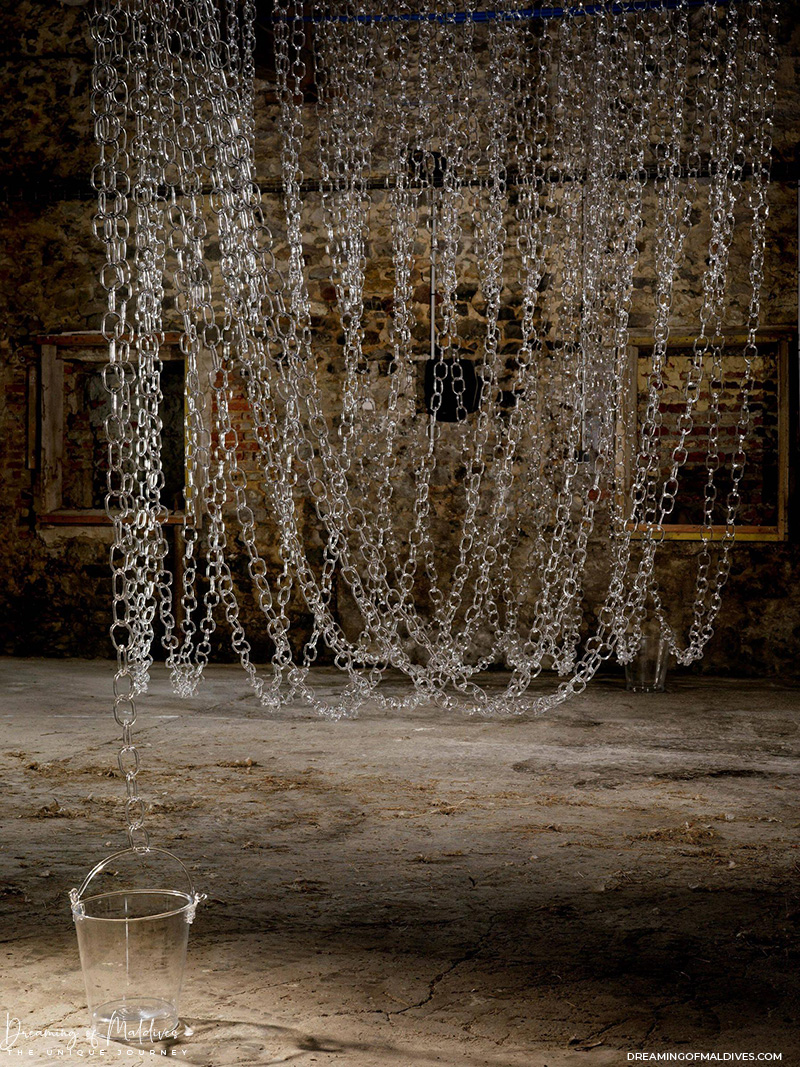 While his earlier works focused on this personal narrative, Chaseling's later collections have examined the environment and the impact of materials. His recent work has drawn upon his travels on the Camino de Santiago and kayaking the River Murray, where he made sculptures from the detritus he collected along the way.
His many accolades include the 2017 Hindmarsh Glass Prize, the 2004 Ranamok Glass Prize and the 2002 Bavarian State Prize Gold Medal.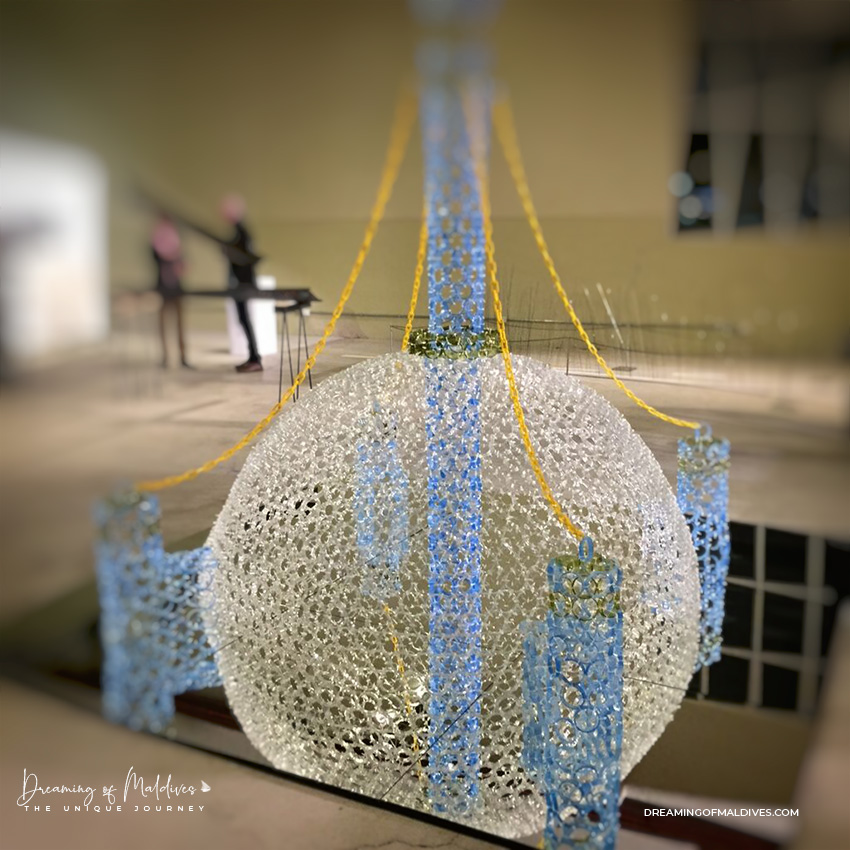 The Glass Studio
In line with Soneva's eco-conscious philosophy, which aims to have minimal impact on the natural world, Soneva Art and Glass Studio creates beauty from this waste. Waste glass is collected from Soneva properties and other resorts across the Maldives, melted in the state-of-the-art furnace, then upcycled into an array of stunning glassware and artworks that are used across Soneva's restaurants and villas, or displayed for sale at the Soneva Art and Glass Studio.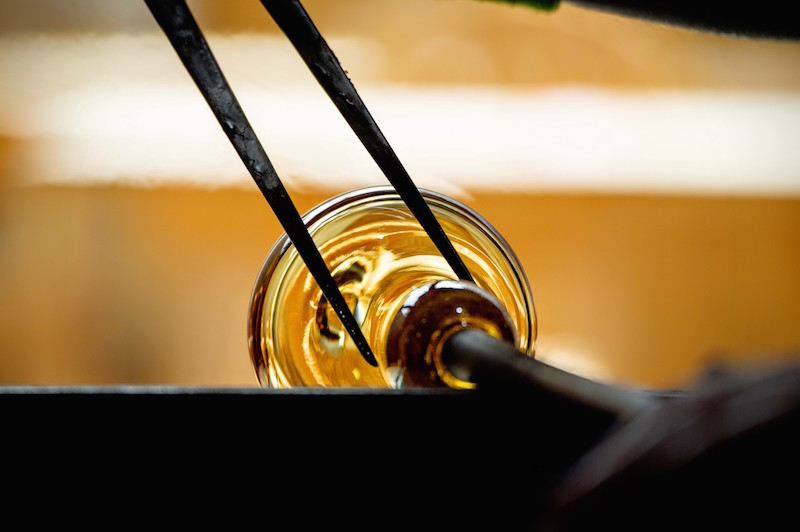 Previous glass artists in residence at Soneva Art and Glass include Lino Tagliapietra Sunny Wang, Clifford Rainey and Howard Ben Tré.
About Soneva Fushi
In 1995, the award-winning luxury resort Soneva Fushi set the standard for all desert island barefoot luxury hideaways in the Maldives. Located in the Baa Atoll UNESCO Biosphere Reserve, Soneva Fushi pairs Robinson Crusoe fantasy with intelligent luxury.
Stay in one of the 63 private villas, ranging in size from one to nine bedrooms. Each comes with their own stretch of beach, most have their own pools, and are hidden among dense foliage within touching distance of a pristine coral reef. Intuitive service is provided by Mr./Ms. Friday butlers.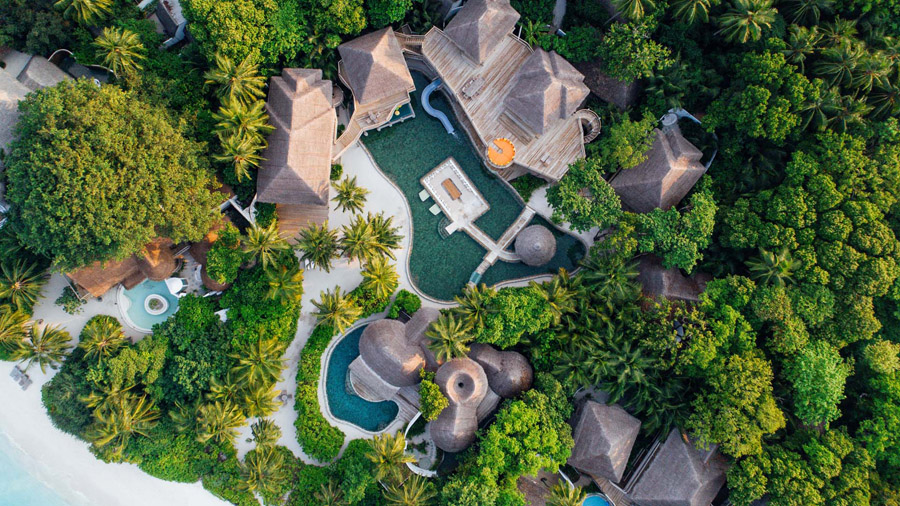 Highlights include the open-air Cinema Paradiso, exploring the cosmos at the high-tech Observatory, the home-made chocolate and ice cream rooms, five hundred wines to choose from, nine different restaurants both on the island itself and at Out of the Blue, the recently completed two-storey overwater restaurant with a water slide and countless destination dining options.
Soneva launched its floating villa concept, Soneva in Aqua, a luxury two-cabin yacht that sets sail from Soneva Fushi. Explore the treasure trove that is the children's Den, that comes with a Lego room, dress up room, two pools, a water slide and more. There is a multi-purpose facility that encompasses the Maldives' only hot glass studio, the glass gallery, and boutique where guests can learn the art of glassblowing.
If the experiences are magical, the philosophy is simple: No news, no shoes. No pretensions either.
All photos © Soneva Fushi and Scott Chaseling
Follow us on Facebook, Youtube and Instagram
for more Maldives Dreams
Your TOP Best Maldives Resorts 2023
YOUR CHOICE. YOUR DREAM. YOUR VOICE
[ Official ]
Traveler's Choice
12th Edition