It was in December 2018, that Gili Lankanfushi Maldives partially burnt in a serious fire that caused considerable damage on the restaurant and 7 water villas.
GILI LANKANFUSHI LATEST NEWS
After 1 year of renovation, Gili Lankanfushi Maldives is back with new villas, a new restaurant and more this December 1st 2019.
Before we go back to the resort and discover its new features and villas with new photos and videos, we have some official information from the resort itself.
The Resort Is Ready To Make Us Dream Again !
What's new at Gili Lankanfushi Maldives ?
First and foremost, HPL ( the Company behind Gili Lankanfushi ) took the advantage of this "year off" to revamp all villas ( including the ones that were not damaged ).
As you can see on the 2 maps hereunder, Gili Lankanfushi hasn't changed much. You need to come closer to see it for yourself.

Slide the Cursor from Right to Left to view Gili Lankanfushi Before and After

Before/After

[twenty20 img1="28355″ img2="28354″ offset="0.5″ width="100%" before="Old Gili Lankanfushi Map" after="New Gili Lankanfushi Map" hover="false"]

click to enlarge
Gili Lankanfushi new decoration features handmade wooden rocking chairs, handwoven lamp shades and wood coffee tables carved with stars to reflect the Maldivian night sky.
The upper deck floor of each villa has a new daybed featured with luxurious linens and custom print cushions for an even dreamier ( was it possible ? ) sleep under the stars experience.
The In-Villa sound system and TV's have been totally changed and upgraded to the latest technology.
In the Villa Suites, the flat screen TV inside the bedroom is now concealed in a tailor-made wooden living-room cabinet and pop-up on button command. Lovely.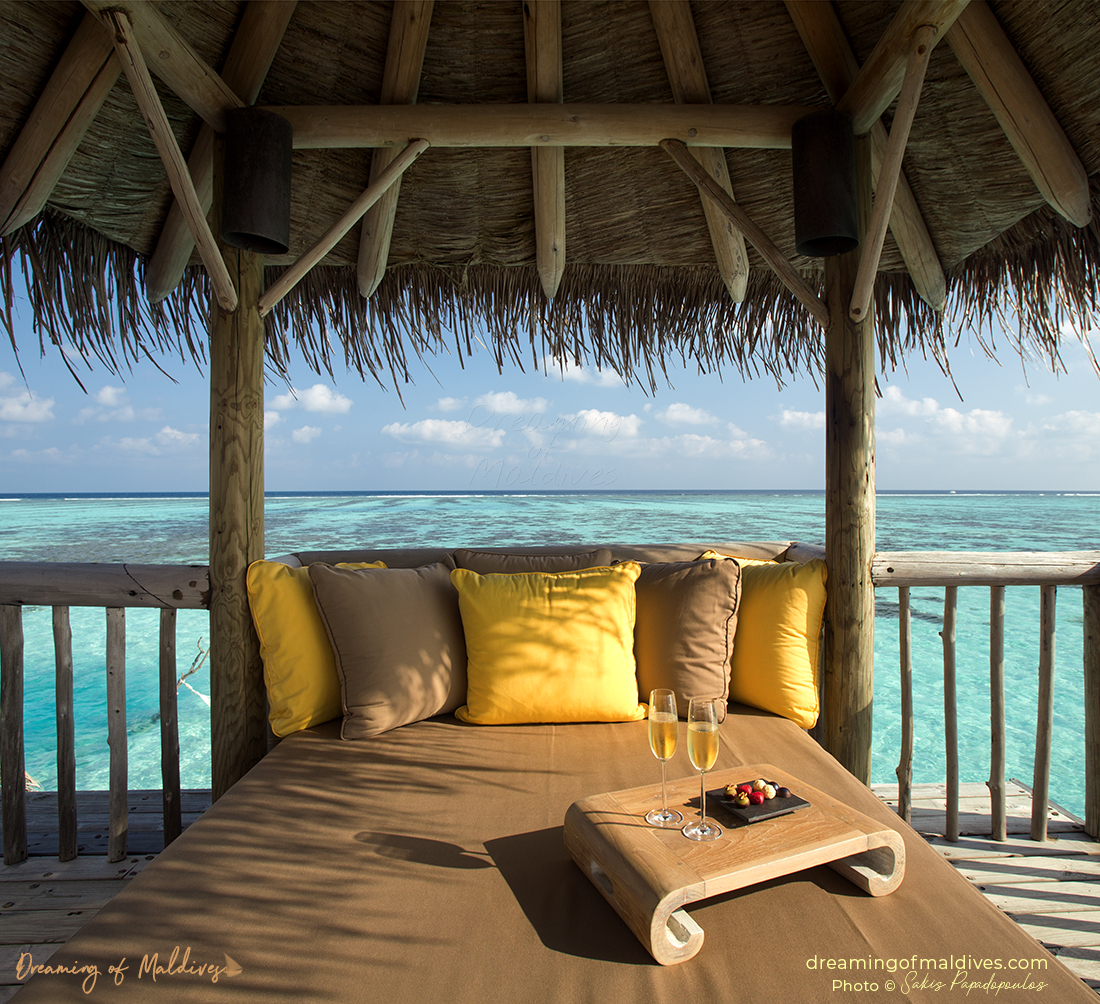 Secondly, brand new villas have been designed for our very pleasure with 10 new stunning pool villas, including 2 residences with Pool, 6 Villas Suite with Pool and 2 two-bedroom family villas with pool and 2 without.
Gili Lankanfushi Maldives still has 45 Villas.
Some villas haven't been rebuilt to let more space and privacy to the new ones.
New Villas, Suites and Residences With Pool Image renderings ( computer images ) – photos will soon follow. Stay tuned.
The new Villas and Suites have been totally redesigned with new spaces and volumes. Have a look at their floor plans for a better view on their beautiful new design.
The amazing Private Reserve aka the World's largest Water Villa is still under upgrade. 1400 m2 of pure fantasy require time and patience. We are excited to discover it in the near future.
Kashiveli, the main restaurant has also been upgraded with more covered seating areas and cold-cuts brought in ( they were in the underground cellar before ).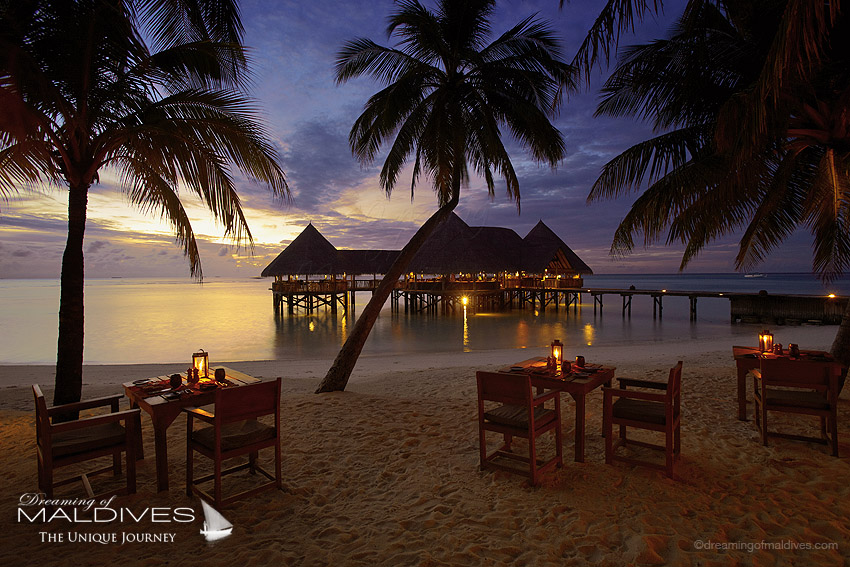 The underground wine cellar ( that houses more than 500 wines ) has been totally redesigned with wooden walls and ceramic tiled floors.
The fine cheeses, cold cuts home-made chocolates and other delicacy are now upstairs at direct reach for the guests at Kushaveli restaurant.
Finally, the all resort got a massive upgrade in the fire and rescue system as well as other safety measures to avoid any chance to have another incident as such.
We will closely follow Gili Lankanfushi's new Robinson adventures. Stay tuned for new Photos, news and Video !
Your TOP Best Maldives Resorts 2023
YOUR CHOICE. YOUR DREAM. YOUR VOICE
[ Official ]
Traveler's Choice
12th Edition