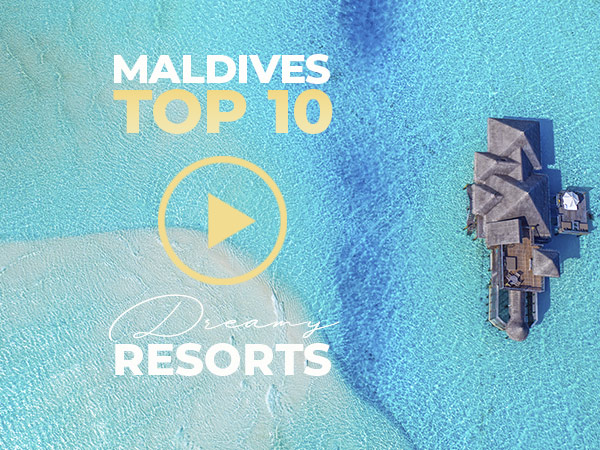 What about starting 2013 with a moment of Serenity ?
This is happening at Gili Lankanfushi Maldives Spa, and we bring you there in Video !
PUT your Speakers on ( at home ! ). Attention Headphones are advised for a better sensation.
Close your Eyes and just ENJOY this 3.30 minutes of Relaxation.
…And do not hesitate to Listen to it when you feel stressed…You will be surprised by the results !
Gili Lankanfushi is one of the few Resorts in the world to propose this extremely relaxing Therapy.
The Tibetan Singing Bowls at Gili Lankanfushi Resort Maldives Video
Note:
If you do not want or could not see it in High Definition, press the settings at the bottom right of the player.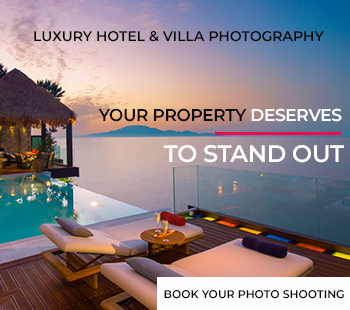 What Are the Tibetan Singing Bowls ?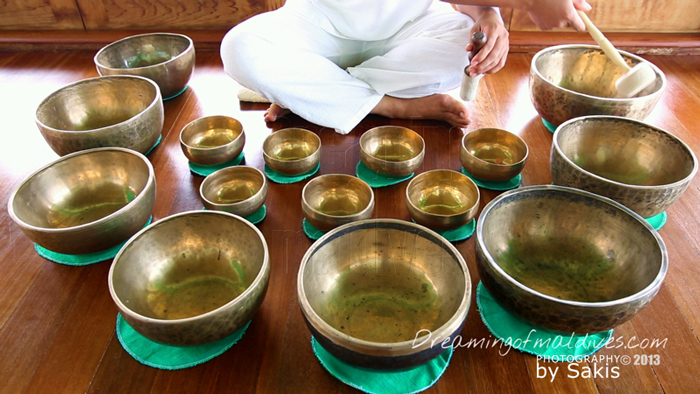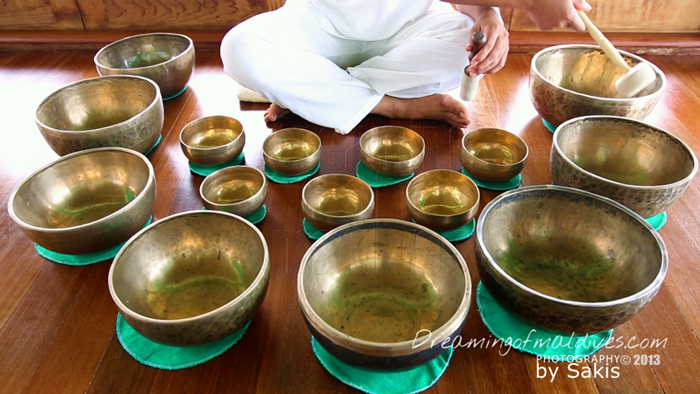 Tibetan Singing Bowls produce exceptional and powerful sound with vibration that results in curative and healthy effects along with spiritual transformation.
Playing the bells usually causes an immediate centering effect. The tones set up a frequency that creates a balancing left/right brain synchronization.
Science has confirmed that music, as an organized form of sound, can directly affect mood, brain waves, the nervous system and body chemistry.
Music plays a key role in religious and spiritual rituals of healing salve. So called 'new age medicine' and dentistry use music primarily to calm and relax the body, mind and soul.