The Maldives, closed to tourists and any entries from abroad since March 2020 after the COVID-19 outbreak in the country will maybe reopen their dreamy borders to travelers and tourists from July 01st 2020 as scheduled initially.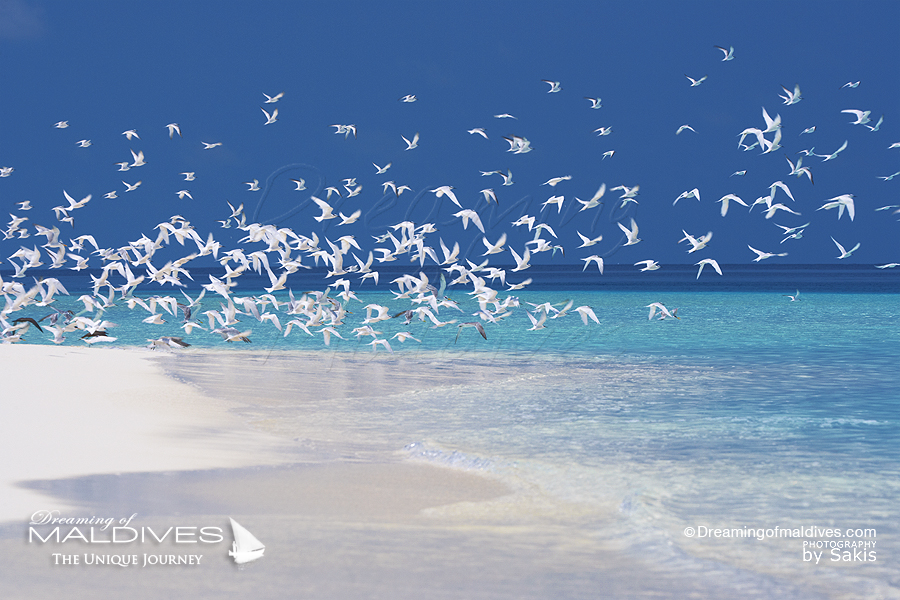 The Maldives borders should open on July 01st but many questions remain before we can travel to the Island Kingdom again.
The Ministry of Tourism of Maldives has announced on May 28th that Maldives should reopen its borders on July 01st.
The official announcement appeared on may 30th on Twitter as a very short message.
So far, at the time I write this article, the Maldives have recorded 7 deaths and almost 1900 COVID-19 cases, the majority of which are in the capital of Male. Some small clusters have been found in some other atolls but very few.
Covid-19 Situation in Maldives Timeline
Guidelines to Maldives reopening to tourism
Seeking assistance and support in the restart of Maldives tourism, the Maldives Ministry of Tourism, Ali Waheed, talked to World Tourism Organisation (UNWTO) chief on the process of reopening Maldives borders to tourists.
The Maldives will open to some airlines and countries only
As today, the Maldives borders will not be open to everybody but only to commercial flights operated by Emirates, Etihad and Qatar Airways, and tourists visiting from China, India, South Korea, Sri Lanka and some countries in the Middle East.
Amongst many, USA and Europe are still not on the list and yet to come according to their respective situations with the covid.
The measures and conditions announced to Maldives travelers
Mid-May 2020, the Ministry of Tourism, together with several Maldivian stakeholders in the Tourism industry have released a guideline for a Safe Tourism in Maldives, announced as a draft and send to numerous actors of Travel & Tourism in Maldives in order to receive their feedback and suggestions/corrections for a final version.
The 4 pages guidelines have a long series of drastic measures and new conditions for tourists to enter the country as well as measures for the local industry.
Private Jets, Commercial Airlines, Resorts, Hotels, Guesthouses, safari Boats, every actor of the country tourism received its guidelines.
Amongst several measures and restrictions for tourists, there are the following :
The payment for an extra tourist visa of USD 100 per person. now canceled.
An obligatory USD 100 fees per person for a COVID-19 test at entrance
+ Guests would then need to be confined in their rooms until their test results are reported, which would take from three to 48 hours.
A minimum of 14 night stay + a personal Travel Insurance obligatory
Each Traveler entering the Maldives should be in possession of a health document, not older than 7 days prior to the entry in Maldives, stating negative results on a PCR test or a negative Covid-19 antibody test.
The booking should be made for in 1 Hotel/Resort/Island only ( no more island hopping nor combination of several resorts/islands during 1 stay )
Extra fees for Private Jets and Charter flights
The guidelines announced extra fees for charter flights and private jets which shall be charged a landing fee of USD 50,000 and USD 10,000 for super yachts.
These above measures are only a few. The guidelines cover everything from territory entrance, hygiene at the airport, at the resorts and islands, baggage handling, safety during transfers, at arrival at the hotel/resort/guesthouse, at the restaurants…the list spreads on 4 pages.
Maldives…soon…again but how ?
The Maldives have installed a Safe Tourism Licence to be obtained before being able to welcome tourists again
A Safe Tourism Licence will be given under strict conditions to Hotels, Resorts, Guesthouses and Safari Boats to be able to operate and welcome tourists again in the best and safest way as possible.
This License is obtained under several conditions, the main ones being :
Resorts and Safari Boats must pay USD 50,000.
Allocate 10 per cent of registered guest rooms for isolation purposes.
Allocate facilities for quarantining staff, equivalent to 10 per cent of total workforce
Train guest service staff in the use of Personal Protective Equipment (PPE)
Train staff in social distancing and disinfection procedures
Emergency procedures in place to deal with suspected cases
Adequate stock of medically certified PPE
A resident doctor and nurse
It is also question to forbid buffets in resorts. Understable but so odd to imagine.
Very few measures have since then been changed. The draft has been partially revised, for what we know. And we don't know much.
The final guidelines were supposed to be finalized yesterday, June 01st. Nothing is released yet, excepted for the impopular extra fee for tourist entrances which has been canceled a few days ago.
The infamous extra fee charged to tourists at arrival in Maldives is now canceled
Unsurprisingly, the extra taxes and fees charged on tourists made the headlines. The document spread on social medias and has caused many offended reactions, which was expected.
For the public, the extra taxes and fees charged on tourists at arrival have been the biggest culprits.
The entire world tourism is affected by Covid and, as far as I know – correct me if I am wrong, no country has announced extra taxes nor fees to enter their borders.
Maldives total fees per person were USD 200 ! That's a lot for a couple…imagine for a family.
Thankfully, the impopular measure has been lifted and canceled.
At least the USD 100 fee. The fees for the covid test is still uncertain.
The Maldives borders should open on July 01st but many questions remain before we can travel to the Island Kingdom again.
Safety measures such a social distancing, tests and hygiene for tourist establishments are normal, essential for any country to receive their tourists in optimum conditions.
Travel will not be the same, at least for a while.
Nowhere. In Maldives or anywhere else on the planet.
For the rest of the measures, nothing has yet changed or at least been announced. The initial Maldives Safe Tourism Guidelines are the same.
Things are not clear yet. The extra USD 100 PCR test remains a question, the mandatory 14 days stay, extra fees for private jets, the confinement in the rooms at arrival…many questions are waiting crucial answers.
They have yet to come. I will keep you posted.
In the meantime, stay safe, healthy, happy and Keep On Dreaming.
Your TOP Best Maldives Resorts 2023
YOUR CHOICE. YOUR DREAM. YOUR VOICE
[ Official ]
Traveler's Choice
12th Edition