Soneva Fushi has just been voted best hotel in the Maldives 2022 by Conde Nast Traveler.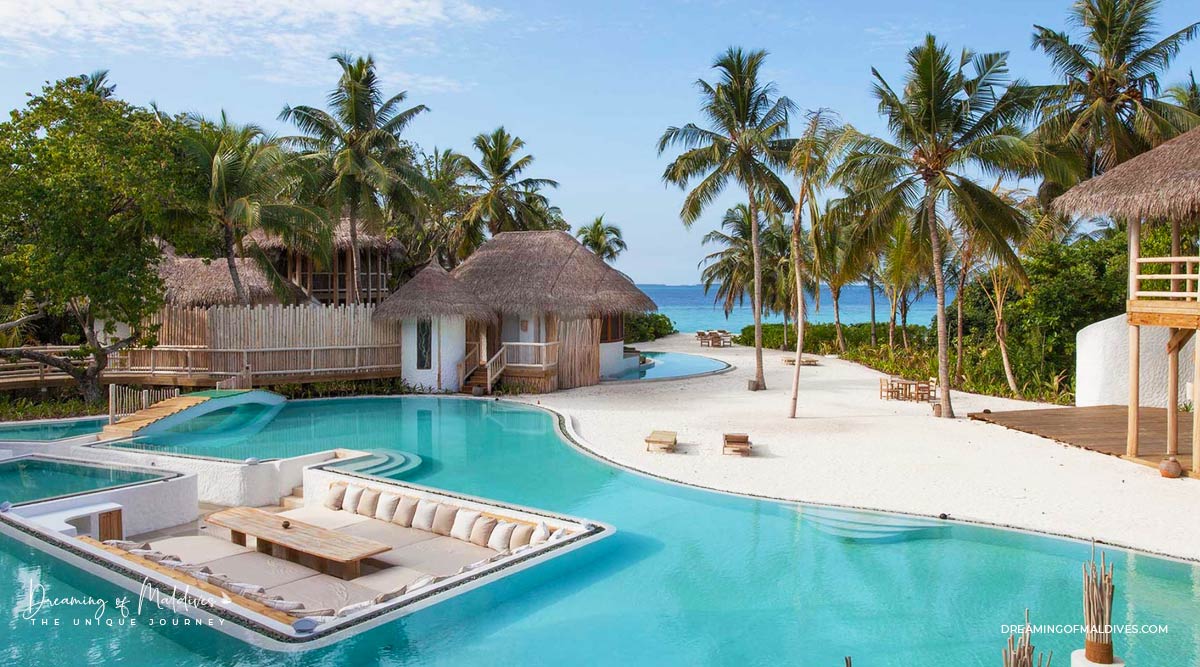 No wonder why, Soneva Fushi is a unique, authentic and extraordinary island in the true sense of the word. The resort is an icon of the eco-chic luxury hospitality worldwide.
Hidden amongst dense foliage in the beautiful UNESCO biosphere reserve of Baa Atoll, Soneva Fushi is an hotel that awakens our curiosity and tickles our imaginations for several years now.
The resort is simply where everything started. From open air cinemas, sky observatories, tables in the trees, water slides in villas, chocolate rooms, kids clubs,…Soneva Fushi has inspired hundreds of hotels and resorts in Maldives and everywhere else.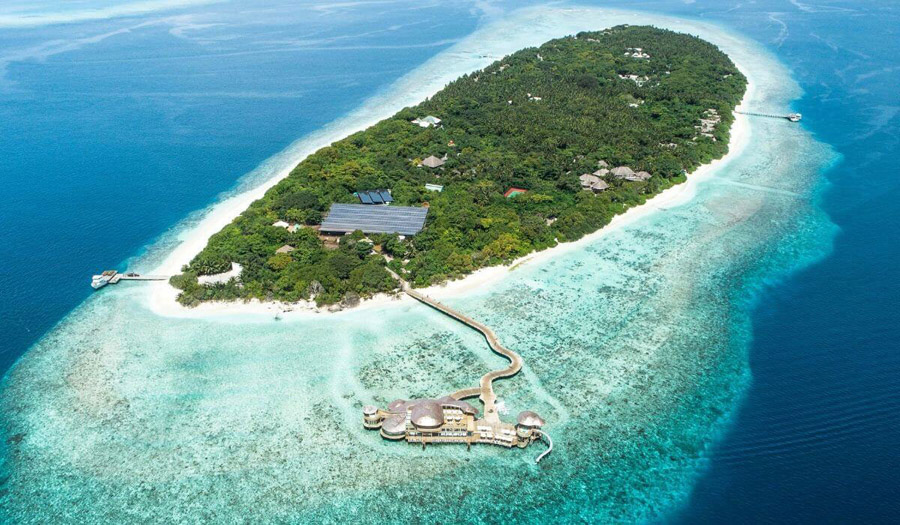 Soneva Fushi is the quintessence of the Robinson Crusoe chic island with its unspoilt environment and eco friendliness that reflects in each part of its lifestyle and unique architecture.
It's not only for the water slide that runs from the top floor of your villa directly into the lagoon or your pool, nor for its impressive and sublime overwater restaurant, Soneva Fushi it's much more than that.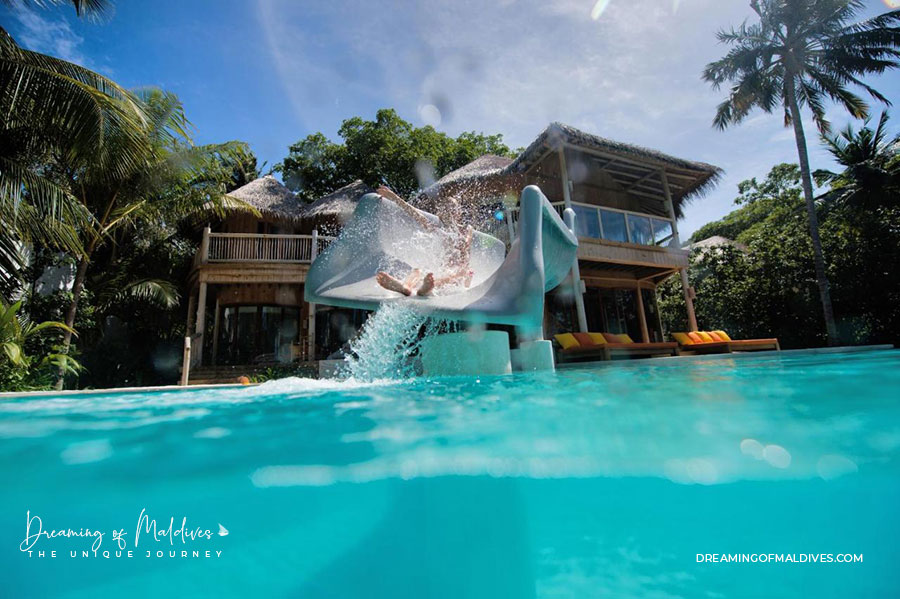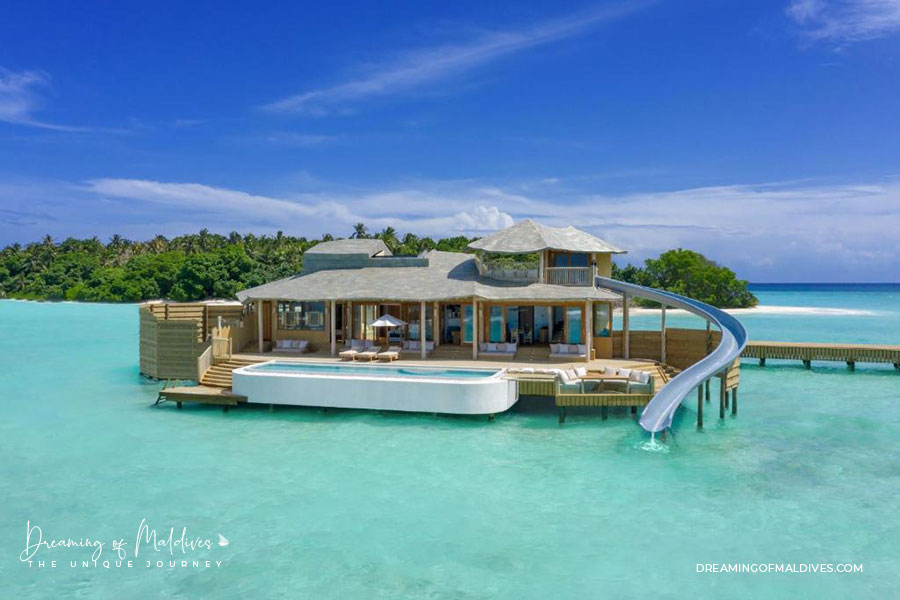 Obviously, these places have contributed to its success with travelers and celebrities, but that's without taking into account the natural and unspoiled beauty of the island, which, with its dense tropical vegetation and endless blue lagoon rich in underwater life, makes it a true paradise on earth.

Then, there is the extraordinary astronomical observatory perched in the trees, or the Fresh in the Garden restaurant built at 4 meters height in the island canopy overlooking the island's jungle and organic gardens, or the table under a roof opening onto a starry sky, beautifully called Once Upon a Table.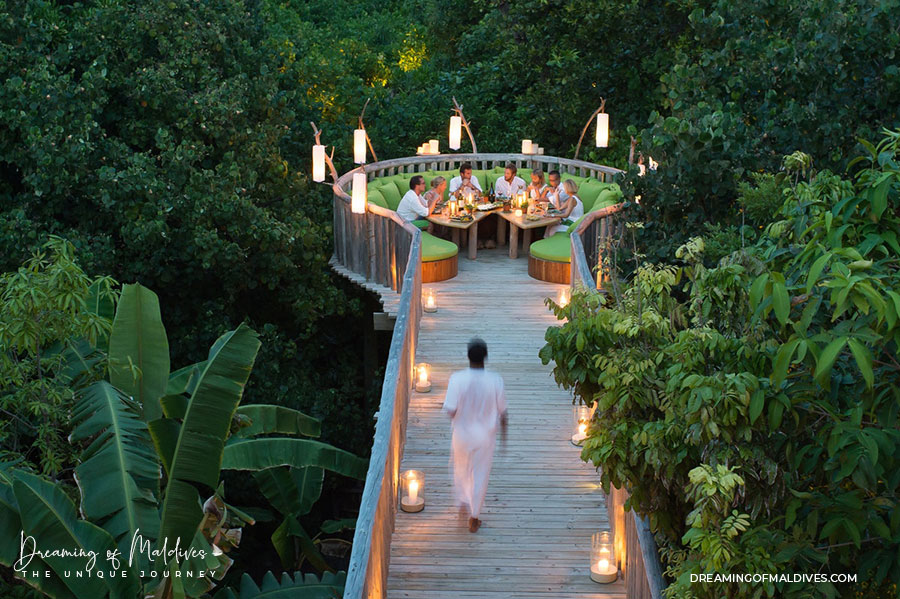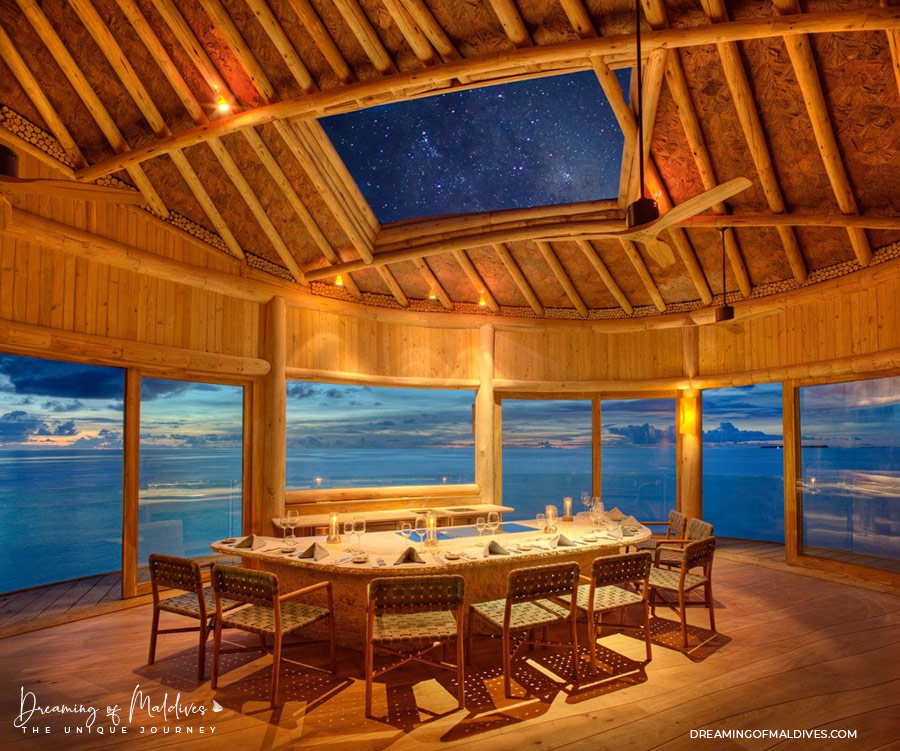 There's also a master glassmaker's workshop with an art gallery, holistic retreats, a kids and teenagers' club straight out of Alice in Wonderland, and an open-air cinema (yes, it was Soneva who first imagined it…).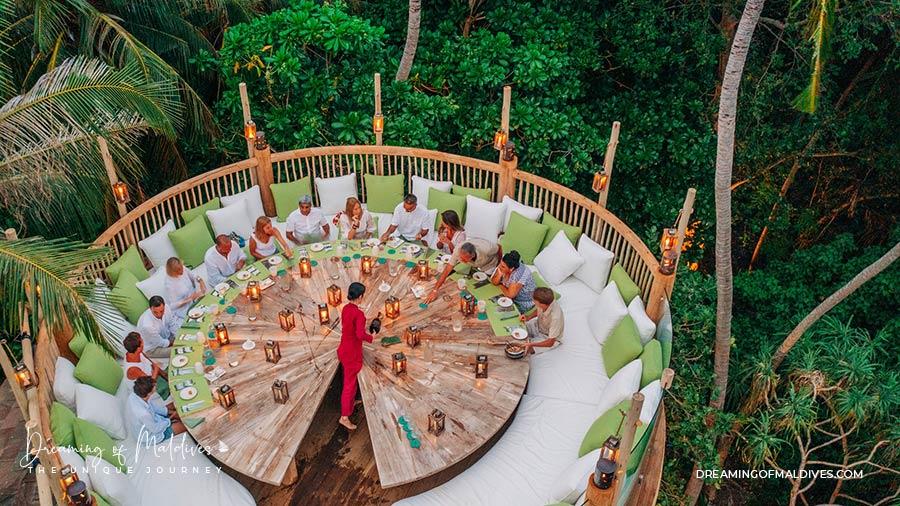 Soneva Fushi is all of this and so much more, like its total and irrevocable commitment to environmental protection and sustainable development, which began long before todays' trend.
The island boasts the largest solar power plant in the Maldives and recycle 90% of the island's waste. An initiative that has inspired other resorts in the Maldives, but which is unfortunately still not widespread enough.
This shows that luxury and ecology can go hand in hand.
In 2022, at a time of a pandemic where the superfluous has become obsolete, we will -more than ever, keep on dreaming of Soneva Fushi.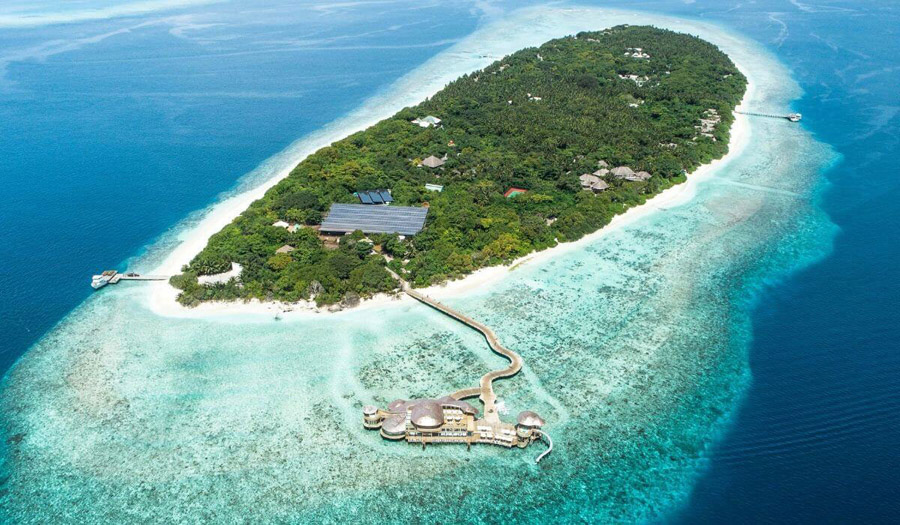 BOOK Soneva Fushi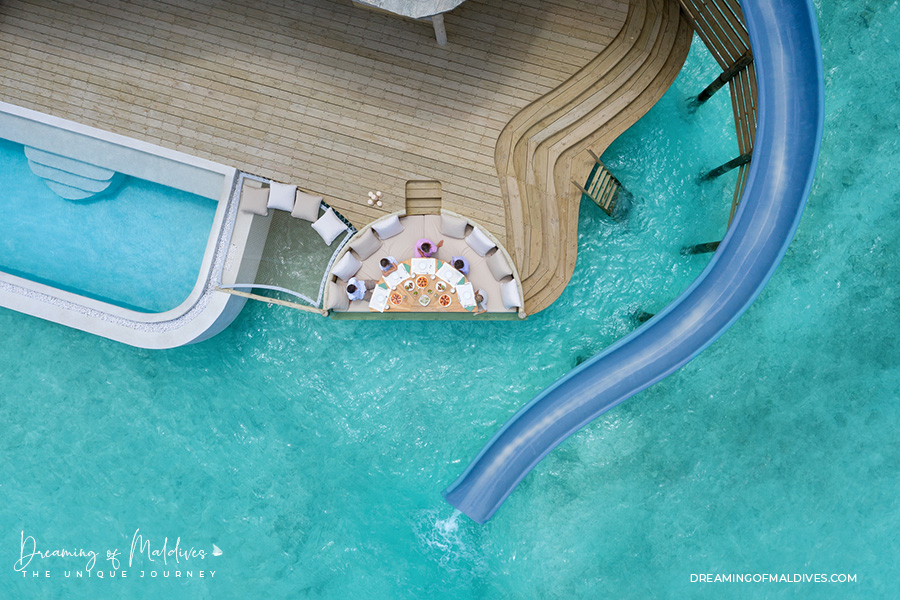 in association with our trusted partner
& personal counsellor in Maldives
All Photos © Soneva Fushi
Soneva Fushi

Soneva Fushi provides one of the most exquisite setting in the Maldives for a wedding. The Maldives' original desert island hideaway is a true…

Soneva has launched an ambitious programme to restore coral reef systems and create a coral hub for the Maldives with Coralive. Soneva…

The Maldives in Virtual Reality. These 2 words put together are so dreamy ! If you are a VR lover like me, you are absolutely going to love…
Follow us on Facebook, Youtube and Instagram
for more Maldives Dreams & Stories
Your TOP Best Maldives Resorts 2023
YOUR CHOICE. YOUR DREAM. YOUR VOICE
[ Official ]
Traveler's Choice
11th Edition