If you're looking for the best Maldives luxury resorts for sighting and swimming with whale sharks, LUX* South Ari Atoll is probably the one.

Located in a Marine Protected Area, LUX* South Ari Atoll offers unique underwater experiences, from swimming with whale sharks and manta rays to studying local reef's life. The on-site Marine Biology Centre in on a mission to support ongoing scientific research and protect the native wildlife population, restore and protect local environment.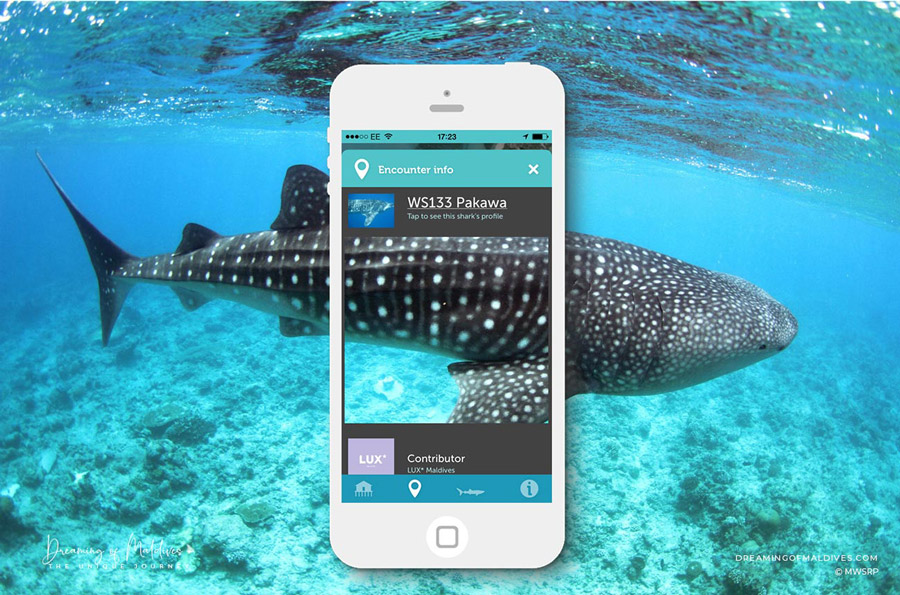 In collaboration with its long-term partners in research and nature conservation, Whale Shark Research Programme and Olive Ridley Project, the resort organizes charity auctions, updates the existing database of ocean inhabitants, and offers the Turtle and Whale Shark Adoption to its guests. Once a new resident of the atoll is discovered, a guest has the naming and 'adoption' rights, confirmed with a special certificate.

LUX* South Ari is Located at the heart of the Whale Shark zone
The whale sharks residing in these waters never fail to let tourists know they are around. The spot is the only part of the world where you can see whale sharks all year round.
It's nothing short of a thrilling adventure when searching for these magnificent creatures. And if you are with your family, that's great news because all age groups can jump in.
The southern part of the island is fantastic for sighting whale sharks. And because the water depth is between 5 to 10 meters, viewing the magnificent creatures is very easy.
Read more :
– Volunteer with MWSRP to Swim with Whale Sharks in South Ari Atoll Maldives
– SAMPA or South Ari Marine Protected Area in Maldives, the world's most unique and significant sites for whale sharks

The resort has adopted a whale shark called LUXMAS
The resort's first 'adopted' female whale shark LUXMAS is a significant discovery for the ocean life research, as the majority of sighted species in the area are male. Since 2018 the island's team helped to identify over a dozen of new 'gentle giants' around the atoll.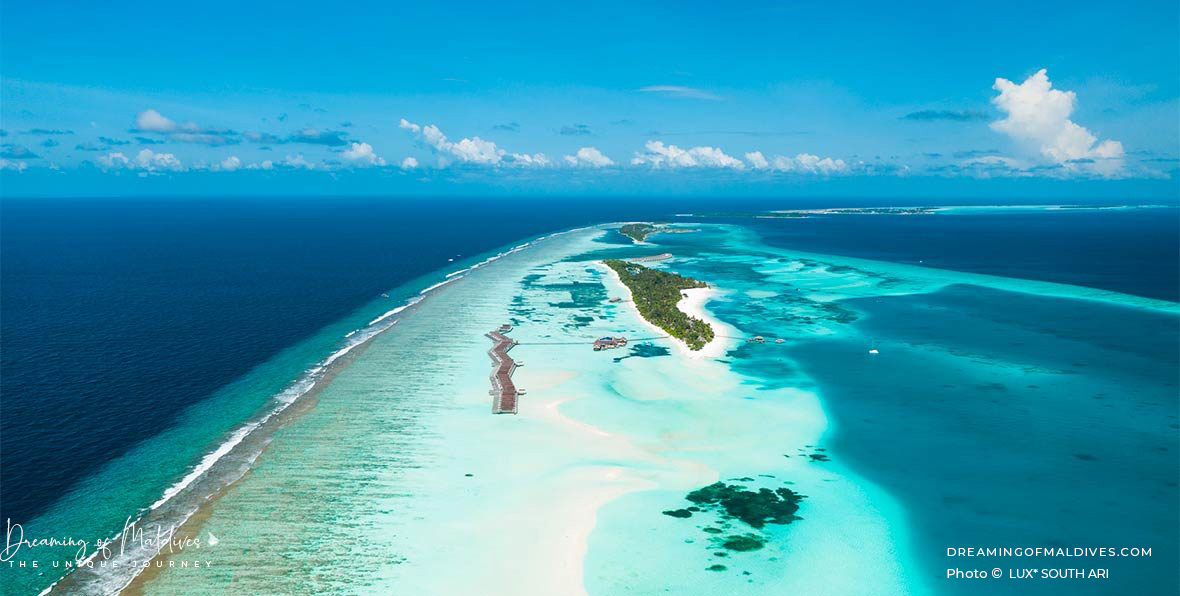 You will love
LUX* South Ari Atoll is located close to Dhigurah island, a Paradisiacal Island and a heaven for whale sharks and Mantas.
Coral planting workshops is another exciting activity that allows travelers to contribute to the ocean's wellbeing. Travelers of all ages are invited to participate in reef restoration efforts as well as learning more about wonderful life under water. And to take their love to the ocean to a whole new level, LUX* South Ari Atoll offers the Coral Frame Adoption programme – a long-term initiative aimed at involving people from around the world into saving Maldivian marine life. Every guest signed up for the programme receives regular photo updates on the growth of their planted baby corals from the resort's marine biologist.
BOOK LUX* South Ari Atoll

in association with our trusted partner
& personal counsellor in Maldives
Swim with Whale Sharks And MAnta Rays in MAldives

The Maldives islands are a destination where snorkeling is outstanding everywhere. With 26 Atolls, you are sure to dive on countless beautiful…

If you're a diver and plan a holiday in Maldives, I've put together 8 of the best dive spots in Baa Atoll. You could spend years…

Here is a selection of the best resorts to swim with whale sharks. in South Ari Atoll, Maldives. In South Ari Atoll you can swim with Whale…
Follow us on Facebook, Youtube and Instagram 
for more Maldives Dreams & Stories
Maldives TOP 10 Dreamy Resorts 2024
YOUR CHOICE. YOUR DREAM. YOUR VOICE