Sun Siyam Olhuveli, a beautiful 4 * luxury resort, offers an affordable All-Inclusive package in option. Its stunning surroundings, wide choice of water sports and excellent value for money make it an ideal resort for a dream holiday in the Maldives. Here is what its all-inclusive package includes.

Sun Siyam Olhuveli island is famous for having an immense blue lagoon and beautiful beaches. Besides being a fantastic playground for water sport fanatics, the resort ( previously known as Olhuveli ) also boasts a beautiful choice of comfortable water and beach villas, an excellent choice of dining options, a kids-club and a wide array of water and land activities.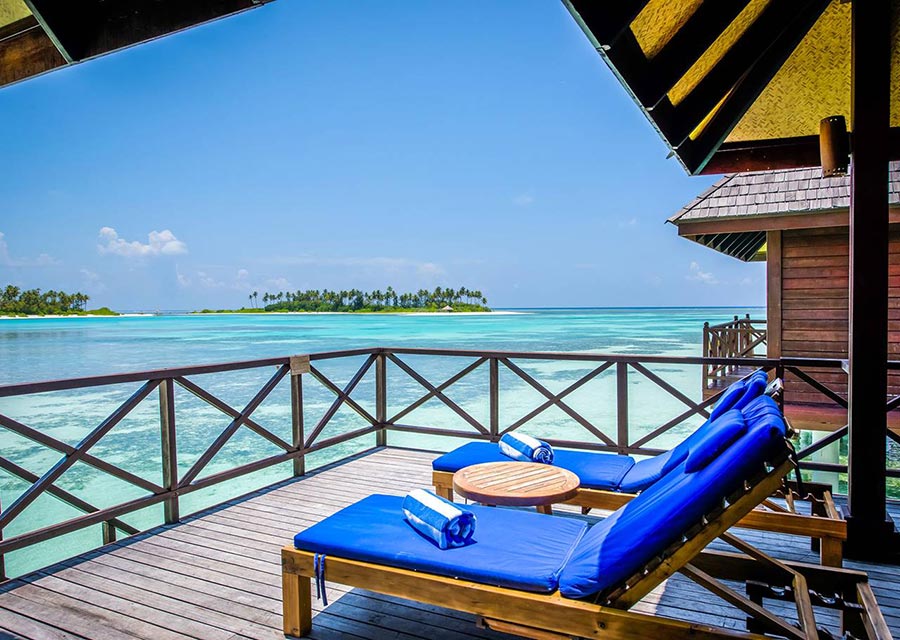 The resort offers the possibility to enjoy a maximum of meals, drinks, and activities at less costs via an interesting All-Inclusive package offered in option.
If you're a foodie, love cocktails and a good wine, have kids or you simply love water sports, Sun Siyam Olhuveli's All-Inclusive Package plan should help you protect your wallet.
Sun Siyam Olhuveli All-Inclusive Plan in detail
Sun Siyam Olhuveli All-Inclusive plan offers various access to different restaurants according to the category of villa you book.
The resort boasts 11 restaurants and bars, the choice is big.
On the top of the restaurants included in the Full-Board, the all-inclusive package offers more meal options (breakfast, lunch and dinner) at the Sunset restaurant and / or at the Malaafaiy restaurant for guests staying in Grand Beach Villas with private pool, Grand Water Villas and Grand Water Villas with private pool.
The Island Pizza dining venue is also included as well as delicious snacks around the pool and for more taste bud pleasures, discounts are also offered at several signature and a la carte restaurants.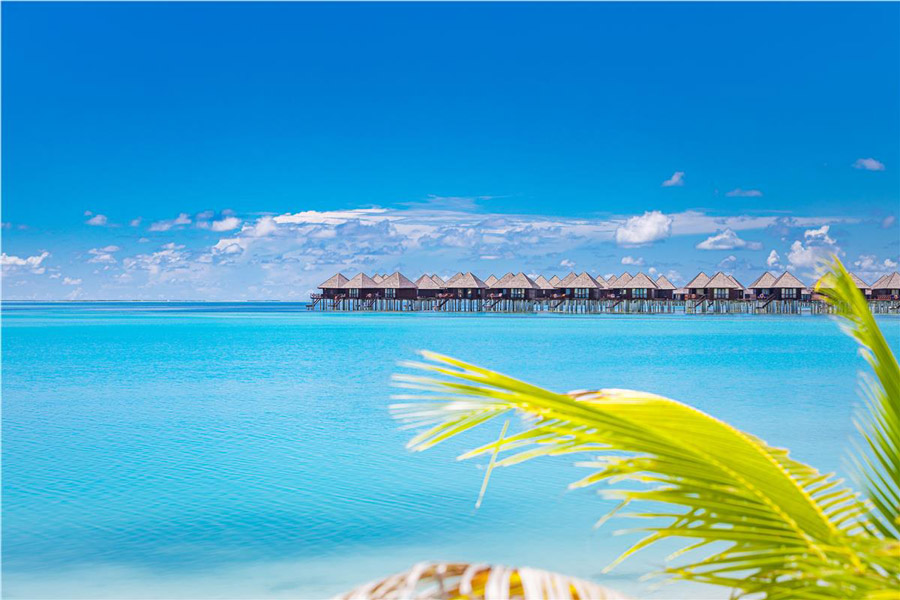 What is included in the package ?
Meals and food as follow :
Breakfast
Buffet Breakfast at Sunset Restaurant° / Malaafaiy~ 07.30 – 10.00
Lunch
Buffet Lunch at Sunset Restaurant° / Malaafaiy~ 12.30 – 14.30
OR Guests can enjoy Lunch at our a la carte restaurant with a discount of
40% on food bill at Maghrib Grill 12.30 – 14.30 (reservation is required)
Afternoon Tea
Afternoon Tea at Lagoon Bar and Dream Bar 15.00 – 18.00
Dinner
Buffet Dinner at Sunset Restaurant° / Malaafaiy~ 18.30 – 21.00
OR Guests can enjoy Dinner at our a la carte restaurants with a discount of
40% on food bill at Siyam Orchid, Namaste and Maghrib Grill 18.30 – 22.00
(reservation is required)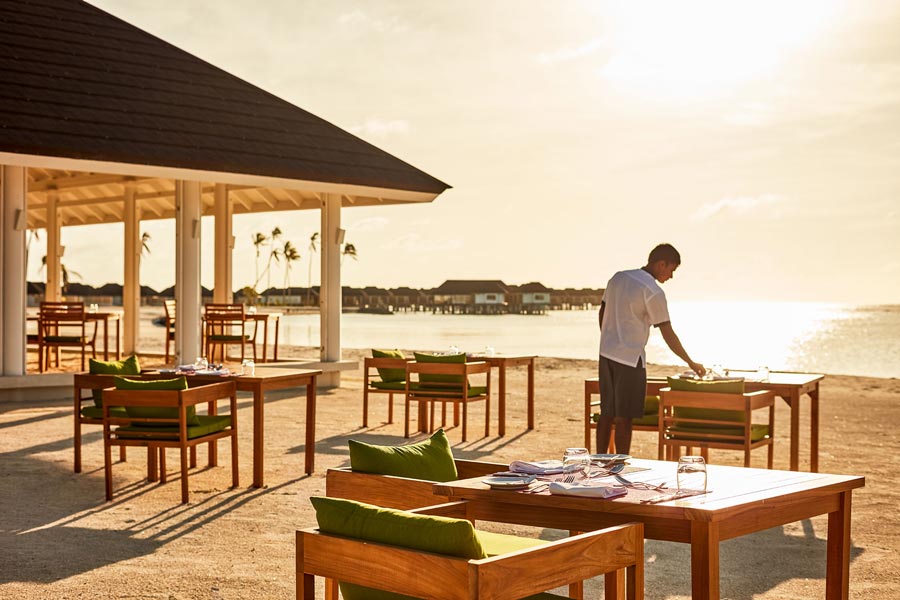 Drinks and Beverages as follow :
Unlimited Selected Beverages* ( see details on the resort official document attached further below ).
Alcoholic and non-alcoholic drinks served throughout the day 10.00 – 00.00
Soft Drinks : Coke, Diet Coke, Fanta Orange, Sprite, Ginger Ale, Tonic
Water, Bitter Lemon and Soda Water
Fruit Juices (canned & packaged)
Beer: Beer (draught)
Tea, Coffee, Iced Tea, Iced Coffee, Espresso, Cappuccino, Latte and
Macchiato (freshly brewed)
Wines : White, Red, Rose (table wine)
Spirits : Gin, Vodka, Rum, Whiskey, Tequila and Brandy
Others : Selection of Cocktails & Mocktails
Complimentary Mini Bar
replenished once per day at regular schedule:


Water sports, activities and equipment as follow :
Sun Siyam Ohuveli excellent water plan to windsurf / funboard / kitesurf
Non-Motorized Water Sports
Daily selected activities – 01 hour per day : kayak, paddle board, hydrobike (terms and conditions apply – guided activities will be charged accordingly)
Half an hour group snorkeling lesson and wind surf lesson per person per stay (minimum number of people required)
Complimentary snorkeling equipment throughout the stay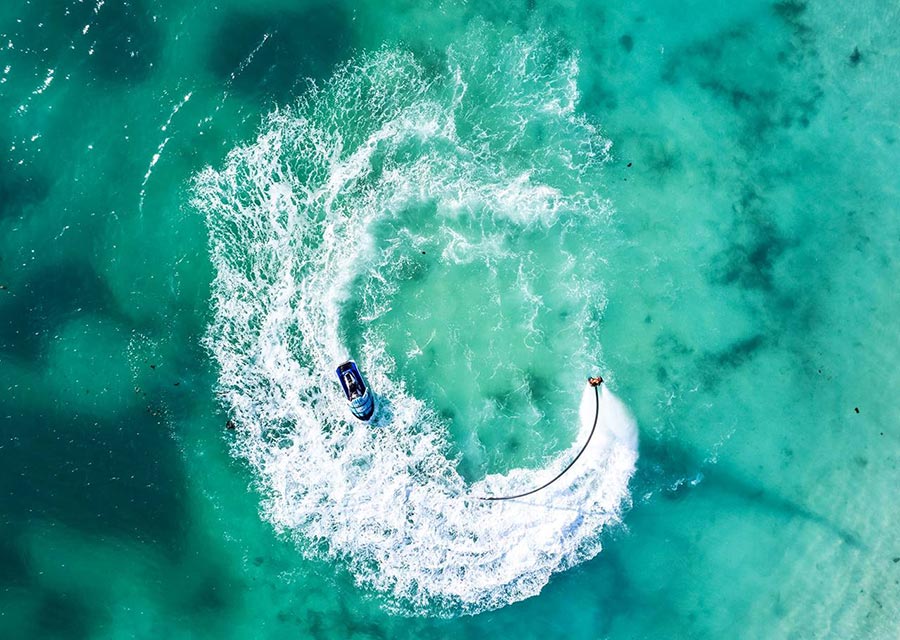 Excursion(s)
Choice of ONE complimentary out of two (2) regular/scheduled excursions per adult per stay with minimum stay of 3 nights: "Snorkeling Safari" OR "Local Island Experience" – one excursion per adult per stay.
Spa credit
A spa credit of USD 50 is offered per adult per stay.
Conditions apply ( see details on the resort official document attached further below ). Credit applicable for both Full Board and All-Inclusive plan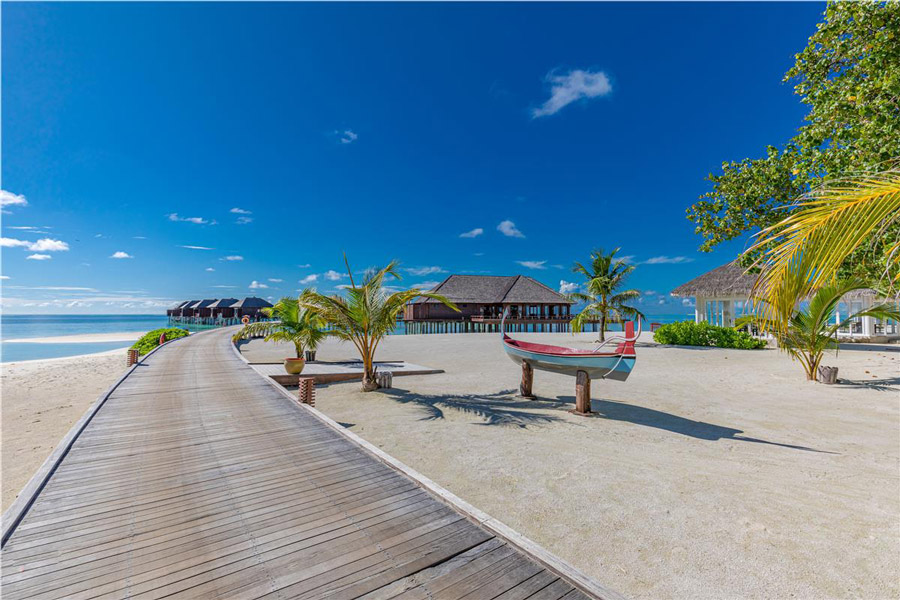 About Sun Siyam Olhuveli
Sun Siyam Olhuveli (formerly known as Olhuveli) is located in the southern part of South Malé Atoll, at 45 minutes by speed boat from Male international airport.
Olhuveli is made of 3 islands, each with its own atmosphere and facilities, and is known for the beauty of its huge lagoon, typical of this part of the atoll.
It is one of the most beautiful and affordable 4 * luxury resort in the Maldives.
The resort villas combine a contemporary style with traditional Maldivian architecture offered in many categories ranging from Maldivian-inspired suites to sleek contemporary villas.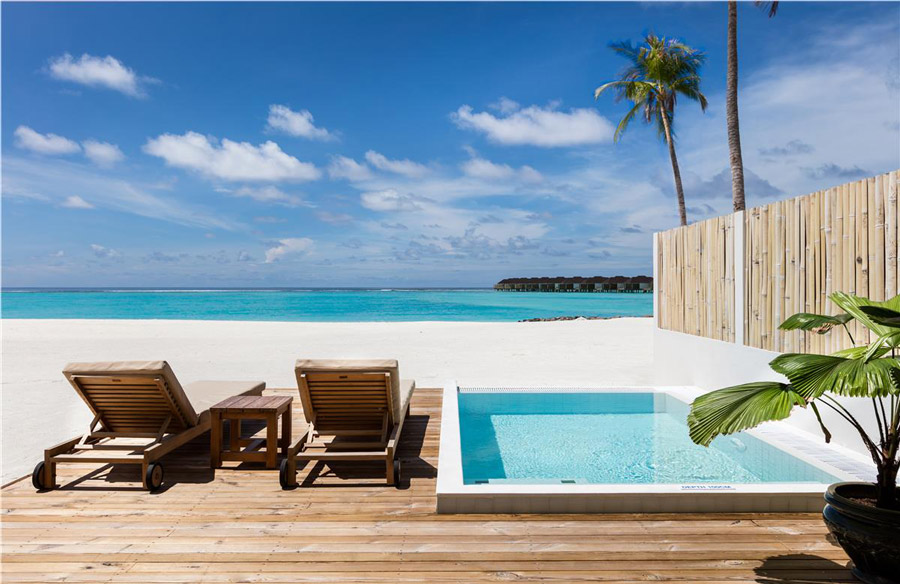 Aside from a wide selection of accommodations and several bars and restaurants, the resort offers an excellent choice of leisure and activities.
The resort has a beautiful spa with an hydrotherapy center, 3 swimming pools including one for children, a kids club, a PADI/SSI Diamond diving center, multiple water sports (it is a funboard and kitesurfing paradise) and land sports (including a tennis court).
Sun Siyam Olhuveli is an ideal hotel for couples, families and water sports enthusiasts.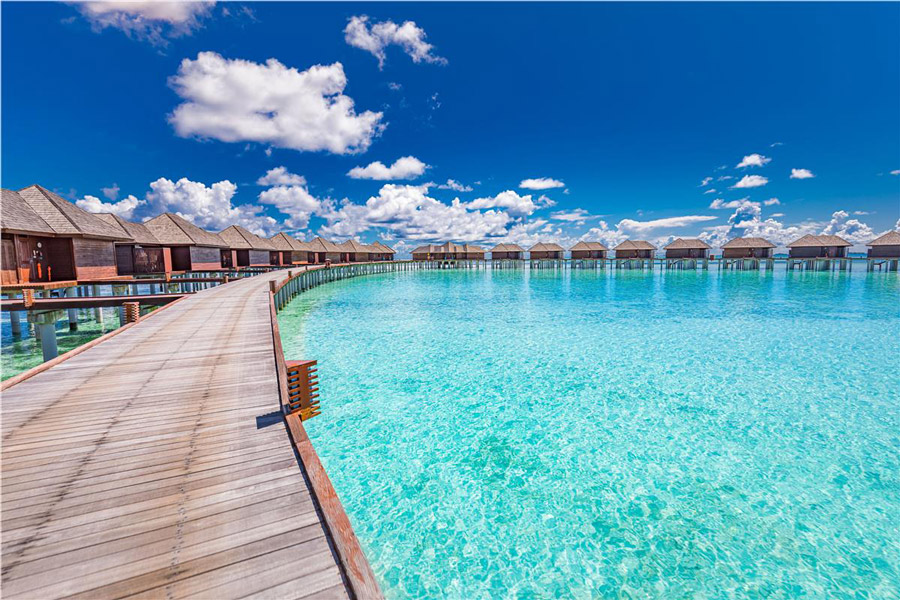 The price for 1 week at Sun Siyam Olhuveli in All-Inclsuive :
From 4530 USD for 2 persons
+ mandatory transfers by speedboat :
240 USD per adult (15 years and over)
Complimentary for 2 children (2-15 years old)
95 USD for the 3rd child or more
Above prices are indicated as a reference, are subject to variations according to the period of the year and include all Maldives applicable taxes.
Book Sun Siyam Olhuveli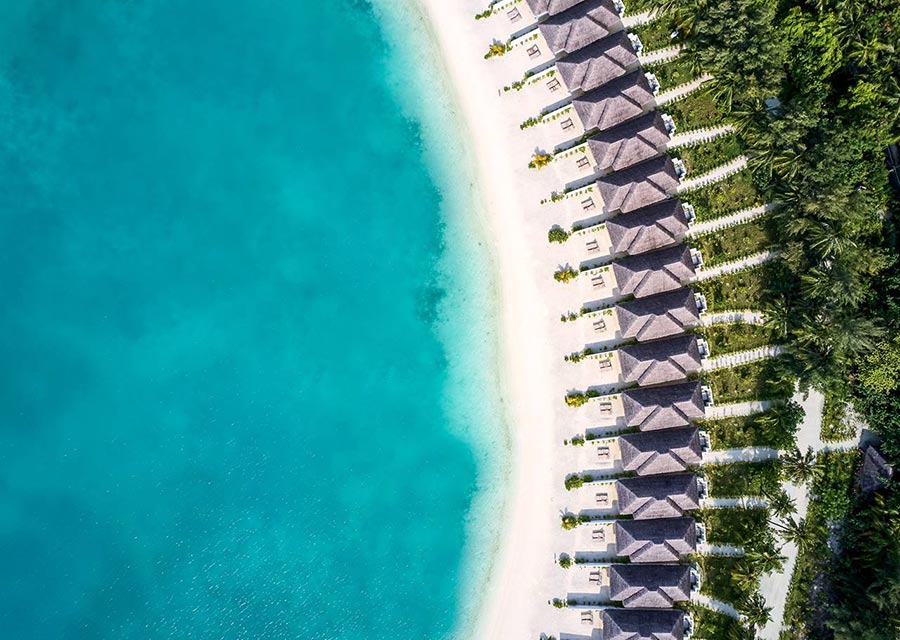 Sun Siyam Olhuveli all-inclusive plan original pdf
click to enlarge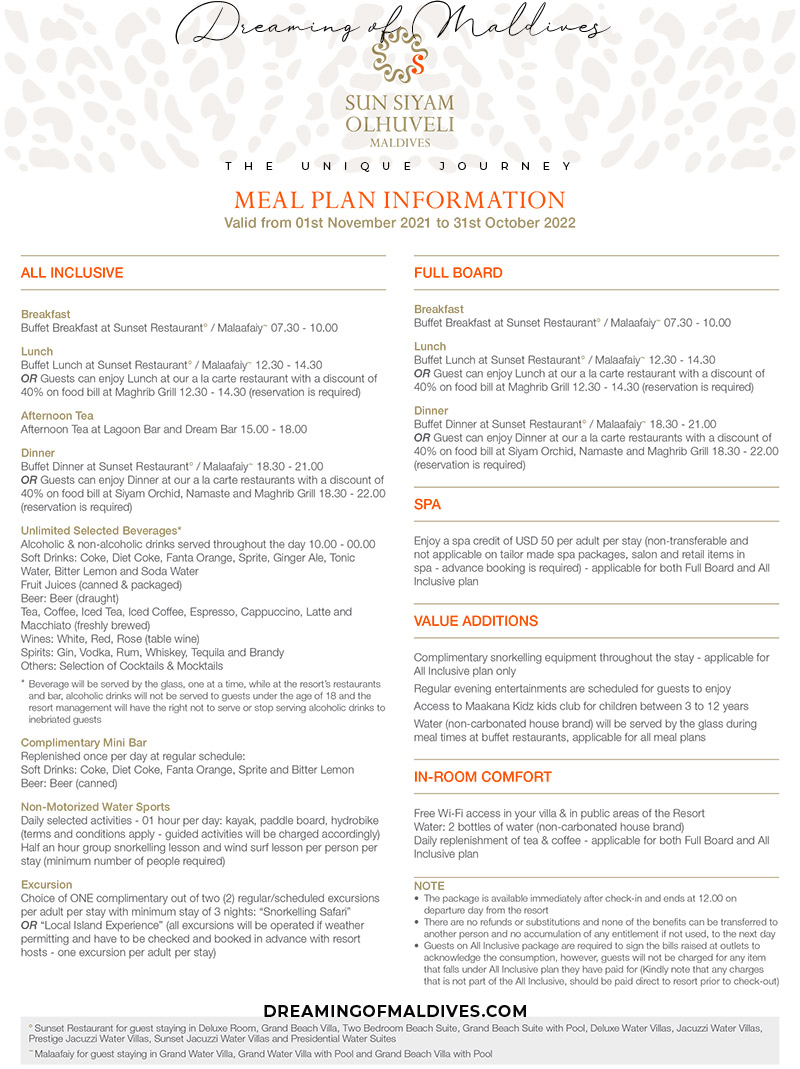 All Photos © Sun Siyam Olhuveli
more all-inclusive resorts in the maldives/

Innahura Maldives is a beautiful and affordable 4* all-inclusive resort that offers excellent value for money and beautiful surroundings.…

OBLU NATURE Helengeli is one of the best 4* all-inclusive Maldives resort. Known as a snorkeling paradise, its excellent Premium All-Inclusive…

Vilamendhoo Island Maldives is a beautiful 4* resort offering an optional all-inclusive package. This snorkeling paradise is not only…
Follow us on Facebook, Youtube and Instagram
for more Maldives Dreams & Stories
Maldives TOP 10 Dreamy Resorts 2024
YOUR CHOICE. YOUR DREAM. YOUR VOICE