A free photo of a Maldivian diver snorkeling with a group of sharks in Maldives to be used as a wallpaper background image for your mobile.
A dreamy freebie by Visit Maldives.
Swimming with Sharks in Maldives Free Background Image for Mobiles
Sharks are common in Maldives and you will be able to observe many different species.
The most common shark species in Maldives are the Black Tip and White Tip Reef sharks that you will see wandering on the reefs, sometimes in the lagoon or under your water villa.
Other shark species like hammer sharks, nurse sharks can be seen, but mostly during diving. The Black Tip and White Tip sharks will be your likely encounter during snorkeling.
They are everywhere. Shy, not dangerous ( they remain sharks. Do NOT FEED THEM ) and amazing.
If you are willing to try a little adventure : Night snorkeling will be an exciting moment, they all come out to hunt at dusk.
Here is a beautiful photo of a Maldivian diver snorkeling with a group of sharks for your mobile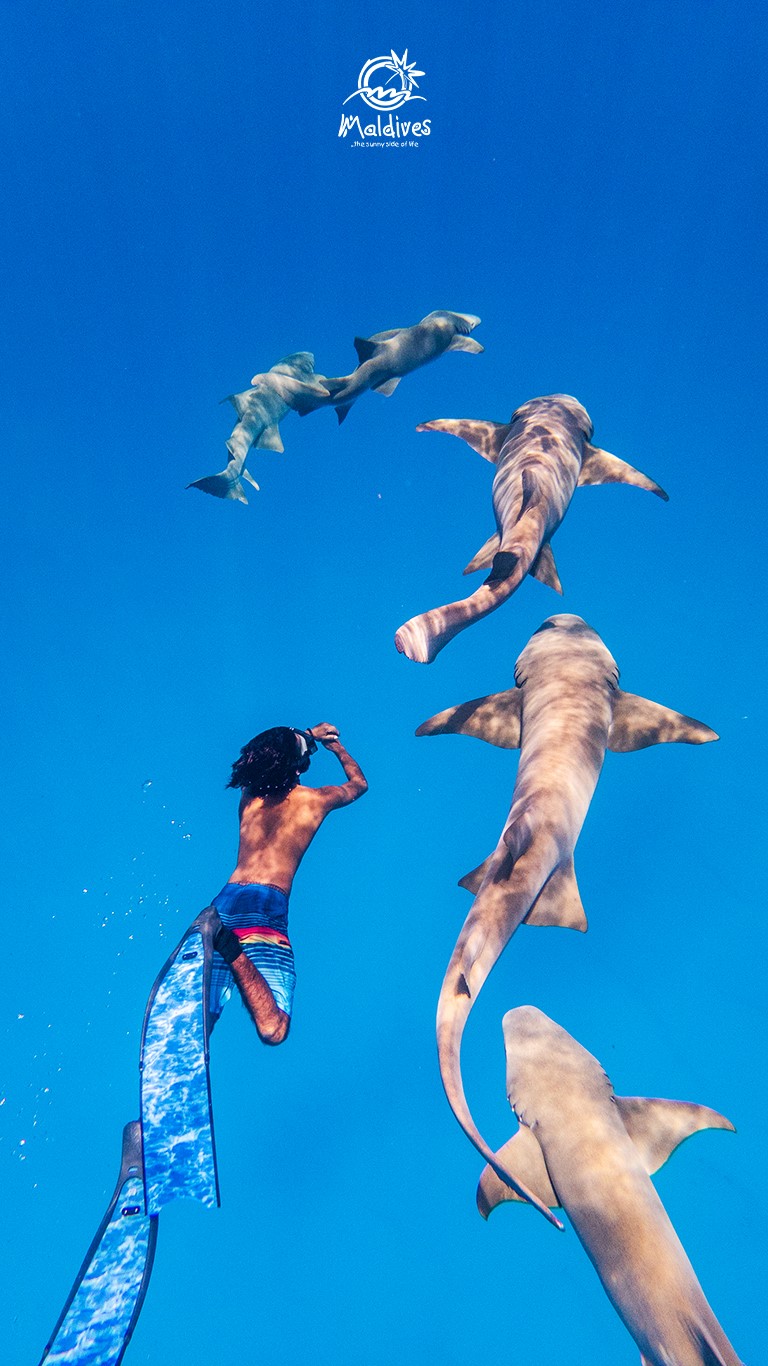 Maldives Snorkeling with sharks – Free Wallpaper for Mobiles
Image type JPG
Resolution 768×1366
Discover more Shark Photos and Videos taken in the Maldives
MALDIVES IN YOUR POCKET – MOBILE WALLPAPERS
Download the complete set of high-resolution Images called Maldives in your Pocket for free at Visit Maldives Official Website.
Maldives TOP 10 Dreamy Resorts 2024
YOUR CHOICE. YOUR DREAM. YOUR VOICE