A free aerial photo of a row of Maldives Islands to be used as a wallpaper background image for your mobile.
A dreamy freebie by Visit Maldives.
Maldives islands Free Background Image for Mobiles
The magic of the Maldives not only resides in the incomparable beauty of their paradisiacal landscapes and beaches but also from a Bird's-eye point of view.
Fly above the Maldives Islands
Flying above the Maldives islands is a dream for the many travelers who spend their holidays in the Island Kingdom.
As precious gems on deep blue velvet, about 1200 islands, protected by 26 Atolls, the maldives Islands beautifully lie on the Ocean over a vast territory of 90 000 km2, stretching on 820 km length and 130 km width.
This aerial photo of several small Maldives Islands, perfectly aligned in a row in the middle of the Blue Ocean is shot in Baa Atoll.
Here is a beautiful aerial photo of the famous row of Islands in Baa Atoll for your mobile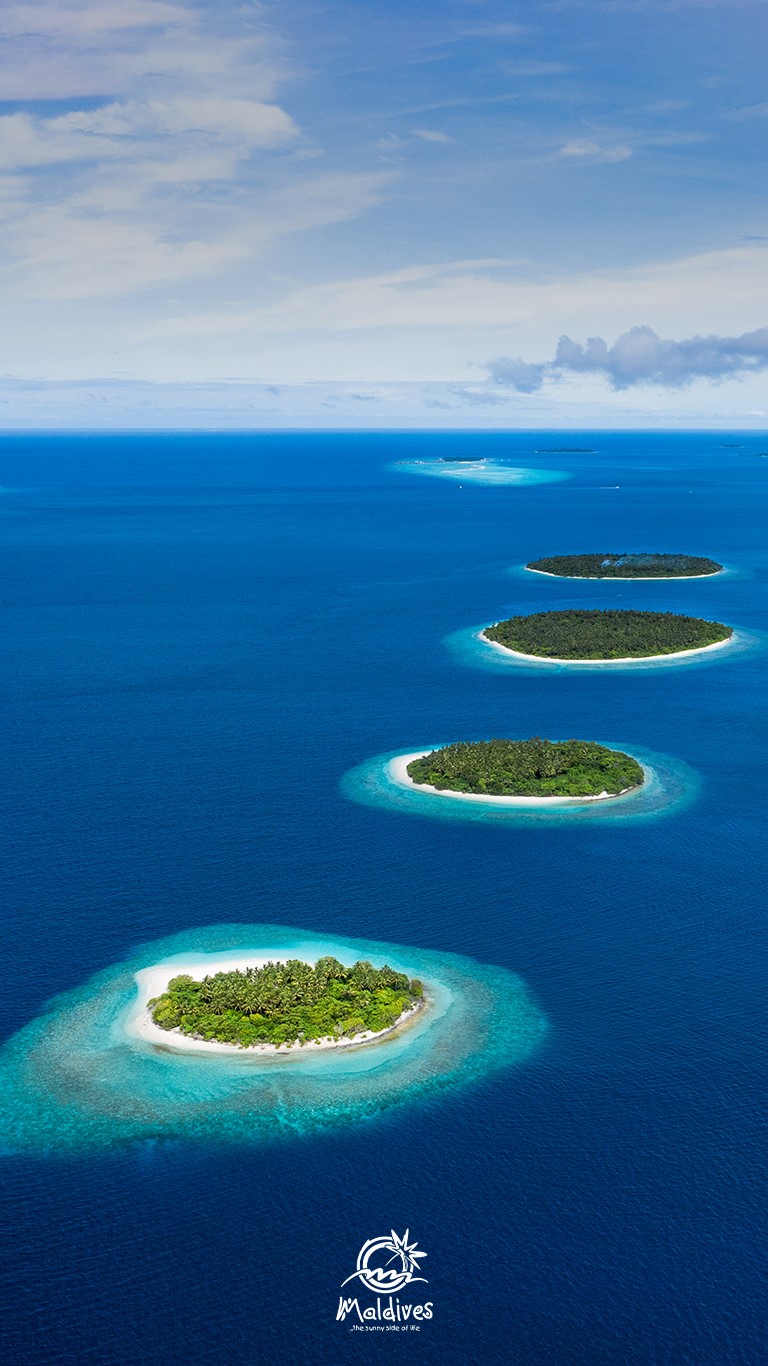 Maldives Row of Islands – Free Wallpaper for Mobiles
Image type JPG
Resolution 768×1366
Discover more Aerial Photos of the Maldives Islands
MALDIVES IN YOUR POCKET – MOBILE WALLPAPERS
Download the complete set of high-resolution Images called Maldives in your Pocket for free at Visit Maldives Official Website.
Maldives TOP 10 Dreamy Resorts 2024
YOUR CHOICE. YOUR DREAM. YOUR VOICE