Reethi Beach Resort is one of the few resorts located close to Hanifaru Bay where Manta Rays and Whale Sharks come each year to feed on planktons from May to November. The 4-star resort is one of the best island to stay to swim with the giant sea creatures !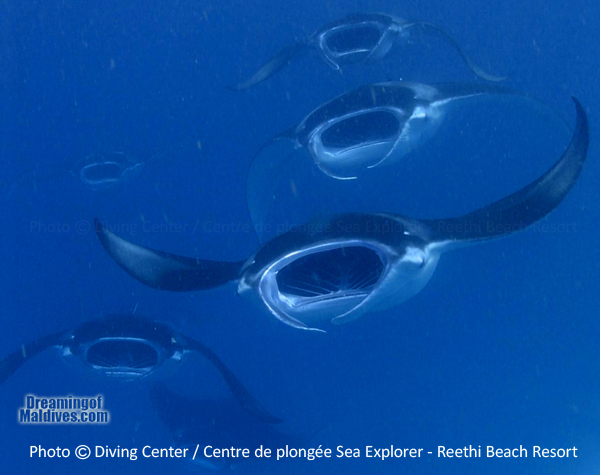 Reethi Beach Resort, a beautiful Maldivian 4* Resort, is located in Baa Atoll, a UNESCO Biosphere Reserve hosting the world-famous Hanifaru Bay, which is home to the majestic manta rays and whale sharks.
Recently, the renowned ocean conservationists Ocean Ramsey and Juan Oliphant visited Reethi Beach Resort. They are the founders of Ocean Organization and One Ocean Diving which works as an immersive conservation program.
"Feeling a wonderful sense of serenity looking up at these gorgeous, graceful, gentle giants. Manta rays are harmless and defenseless. Tragically they are quickly heading towards extinction as they are hunted and killed for their gill-rakers for Chinese medicine markets. "
…
"Mantas are protected at this incredibly special spot which I am so grateful to be experiencing. "
– Ocean Ramsey
Hanifaru Bay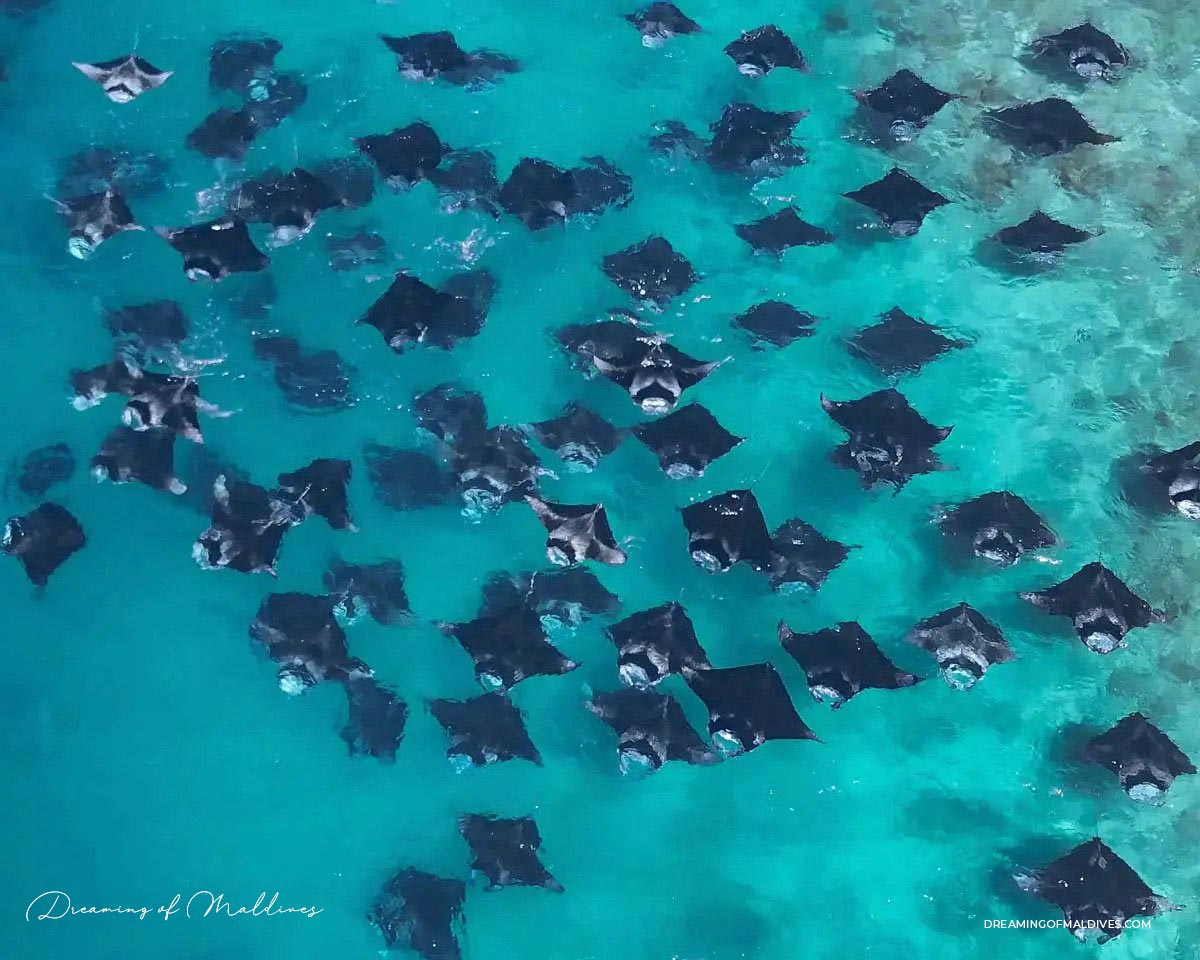 Hanifaru Bay is a world-famous snorkeling site and as per the Resort Manager of Reethi Beach Resort, Denise Schmidt, they have seen an overwhelming response from a lot of new and repeating guests inquiring about snorkeling with manta rays. They also have a team of Ocean Fanatics who are pros at tracking mantas and whale sharks. Reethi Beach Resort offers thrilling snorkeling excursion experiences every day.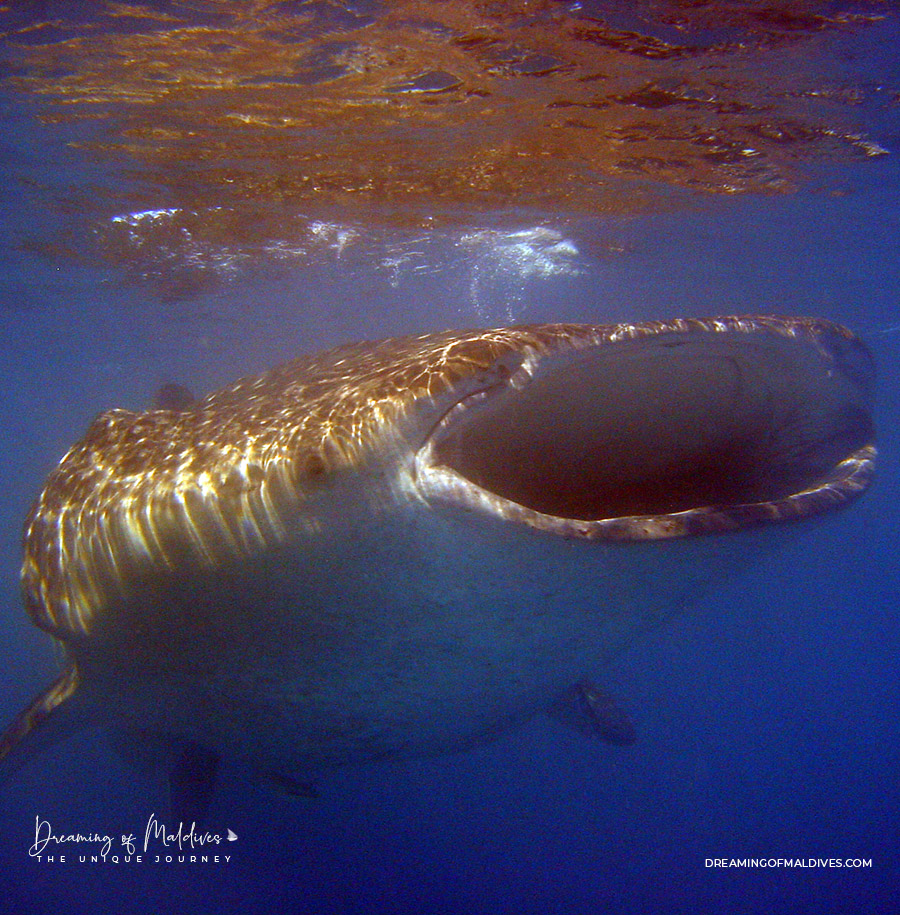 The sanctuary sees a large number of mantas and whale sharks compared to other locations in the Maldives. They come to feed on the zooplankton that gets trapped here, making it an amazing spectacle if you become lucky enough to witness it. During peak time at Hanifaru Bay, there could be hundreds of mantas cruising along with several whale sharks feeding there at the same time. Hanifaru Bay is one of the only places in the world where so many mantas and whale sharks aggregate in such unusually high numbers. This has led to international recognition and is being celebrated in major publications including National Geographic.
About Reethi Beach

We have personally stayed at The Resort
Ask me any question
Known to be one of the best Maldives resort for snorkeling, Reethi Beach is located on a tiny island in Baa Atoll at a scenic 35-minute seaplane flight from Male or 20 minutes domestic flight followed by a short 15-minute speedboat ride.
The resort boasts elegant and spacious detached and semi-detached villas built from natural materials in typical Maldivian-style, providing first class comfort in a unique setting.
Rooms are air-conditioned and set amid tropical foliage fringing a long expanse of powder soft beach or on stilts over the clear blue lagoon. There are five restaurants and five bars, poolside and beachfront.

Around 85% of this island is untouched lush vegetation shaded by graceful palm trees.
Facilities include a PADI 5-star dive centre; a Spa and wellness retreat; Water Sports Centre; Sports Complex and a wide variety of group and private excursions have been carefully selected to enable you to explore the untouched beauty of Baa Atoll and the rich culture of its inhabitants.
Continue reading : Diving And Snorkeling At Reethi Beach Resort, Baa Atoll, Maldives. A Diver Interview.
Book Reethi Beach Resort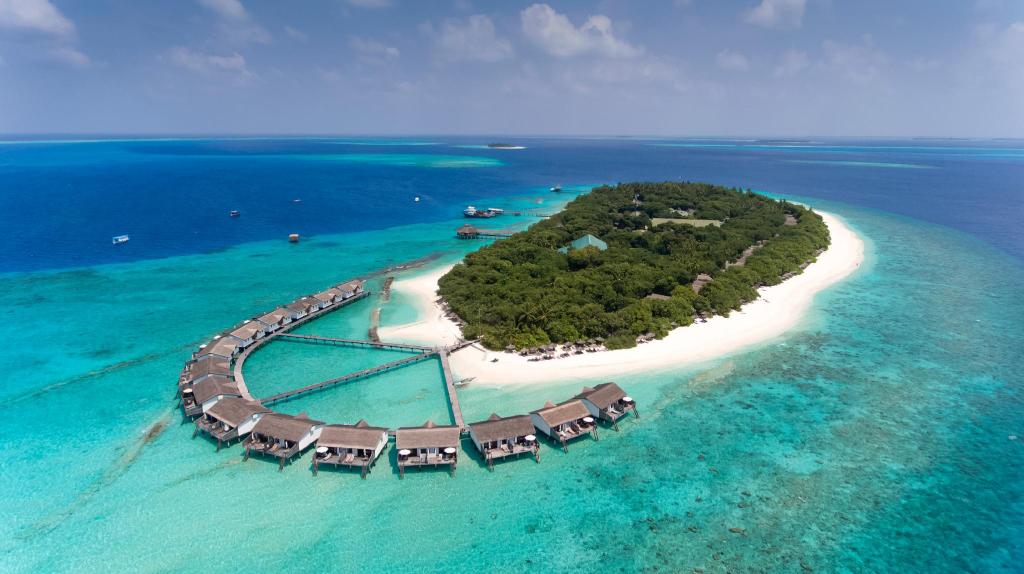 Diving and Snorkeling at reethi Beach resort

Dreaming of Diving and Snorkeling at Reethi Beach Resort ? You will love our new Diving interview of Robert, the resort Dive Center Manager…
OTher Resorts close to Hanifaru Bay

Dreaming of swimming with whale sharks meanwhile holidaying in Maldives ? Your dream is about to come true with this complete guide dedicated…
Hanifaru BAy

Welcome to Hanifaru Bay, the World's largest known aggregation of Manta Rays and a Whale Shark hotspot where each summer, the sea giants…
Follow us on Facebook, Youtube and Instagram 
for more Maldives Dreams & Stories
Your TOP Best Maldives Resorts 2023
YOUR CHOICE. YOUR DREAM. YOUR VOICE
[ Official ]
Traveler's Choice
12th Edition