Are you Dreaming of sleeping underwater in Maldives ? Come under and discover Pullman Maldives Maamutaa's underwater bedroom called the Aqua Villas.
Your dream is about to become reality.
The AQUA VILLA Underwater Bedroom.
A gigantic aquarium located at 10 meters below the sea level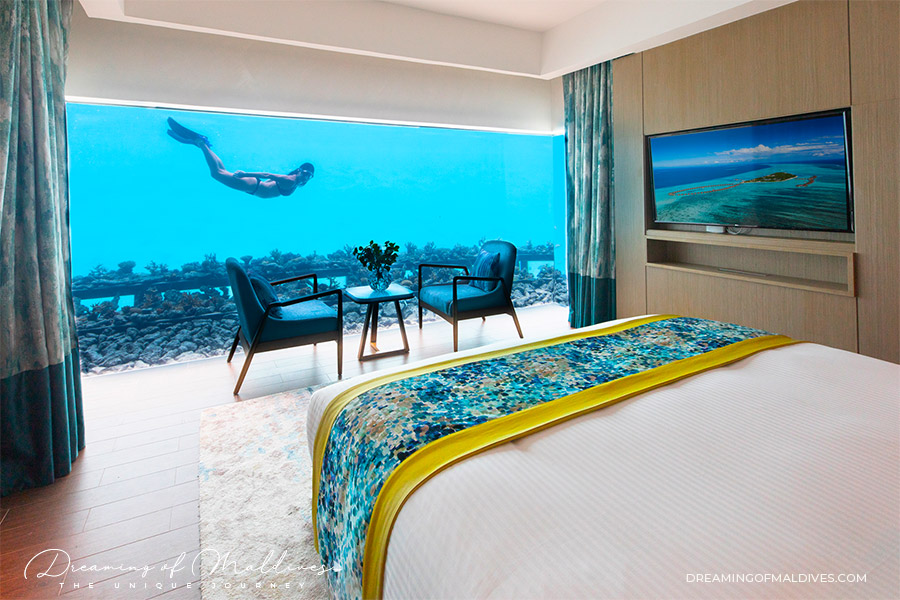 Pullman Maldives Underwater Bedroom. A Dream come true.
Have you ever dreamt of sleeping underwater ?⁠ Pullman Maldives has made this dream come true with its new exclusive Aqua villas featuring each an extraordinary underwater bedroom located at 10 meters beneath the sea.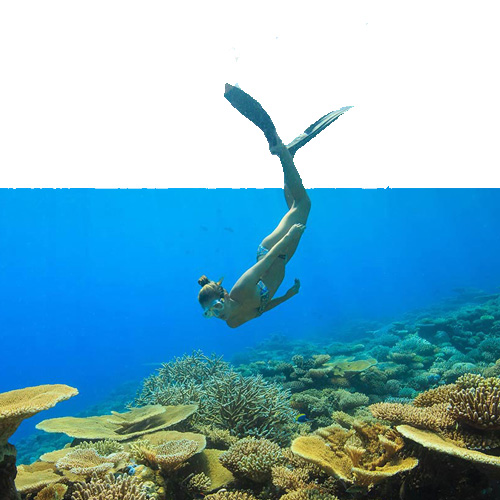 Underwater Bedroom depth :
10 meters beneath the sea
---
The 2 underwater villas offer the chance to enjoy an immersive encounter with marine life from the comfort of your bed.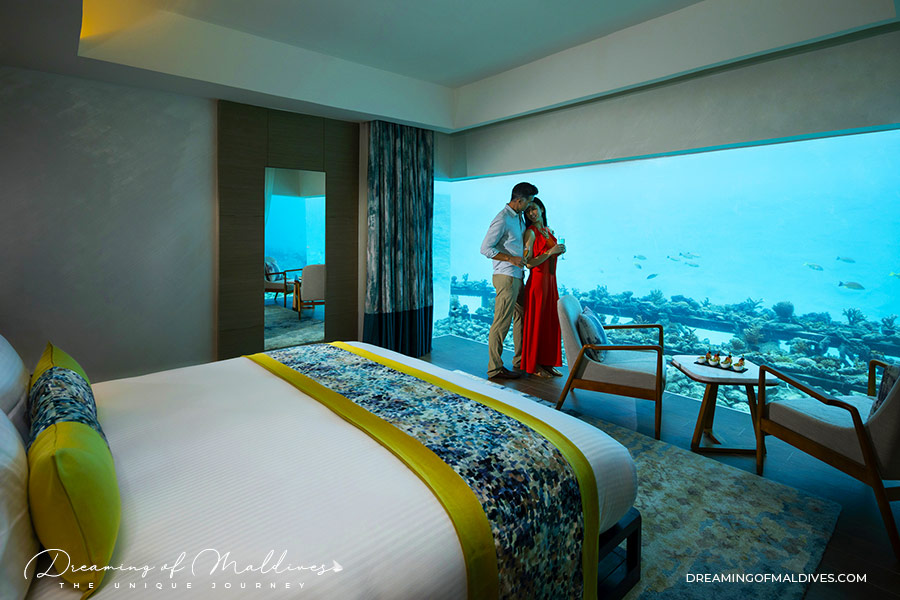 No need to wait for the show, the fishes are all there, passing and dancing right in front of your eyes. Day and night.
Make yourself confortable and watch the marine spectacle through the giant window.
The Aqua Villas are a Dream Aquarium
The Aqua Villas are both elegant overwater villas and giant aquariums.
Each water villa covers an area of 209 sqm / 1,216 sq.ft and consists of a luxurious water villa with open views at the ocean, and beneath it, at 10 meters depth, a second floor featuring a stylish underwater bedroom.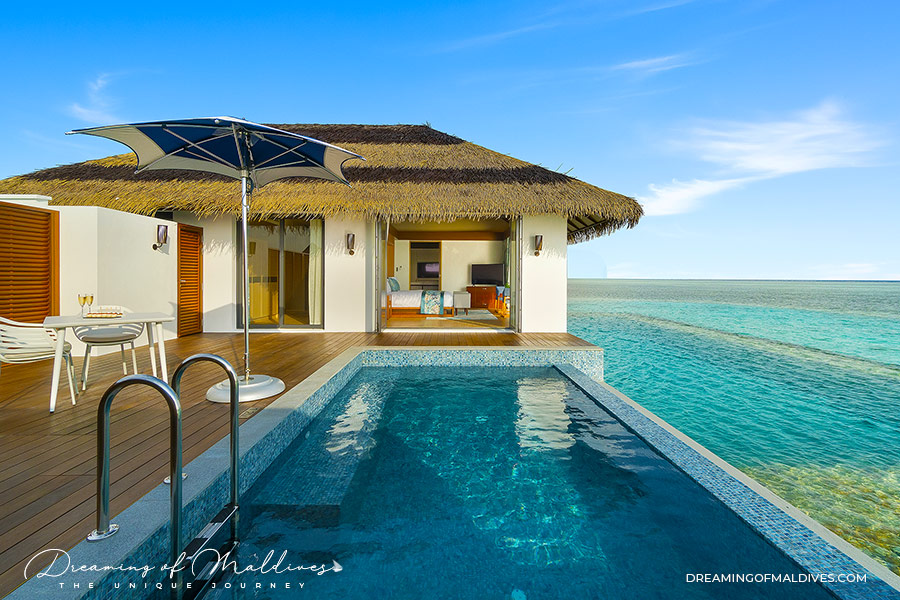 Above the surface
Above the surface the Aqua Villas offer an infinity pool, a luxurious bathroom, a wide deck and a king size bed in a first bedroom.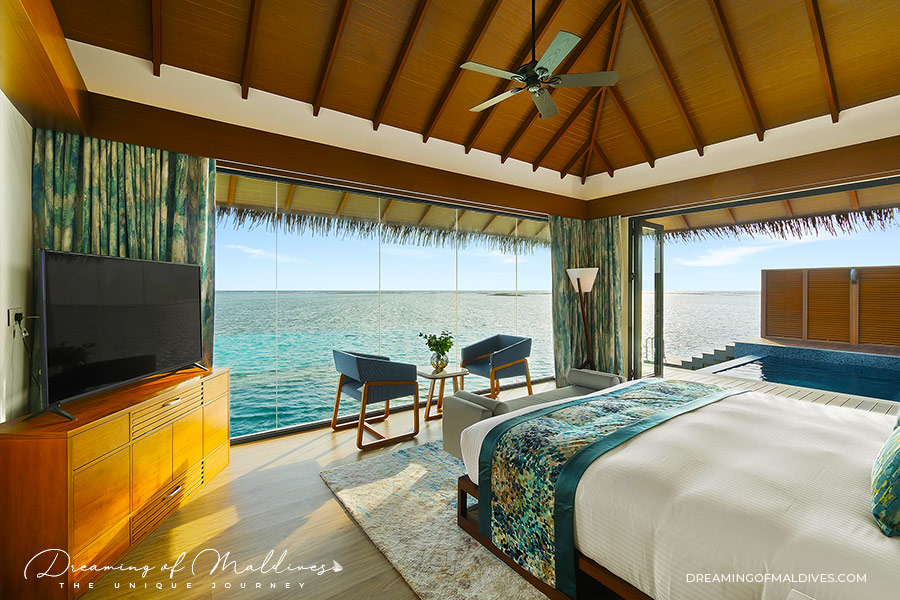 Below the surface
Below the surface, you will find the submerged bedroom with, at its center, another king size bed facing a wide glass window open onto the marine life.
AQUA VILLA Underwater Bedroom Video
The Aqua villas are in a prime position to watch the sunrise and are only a short walk away from the sunrise bar serving healthy breakfast and fresh juices.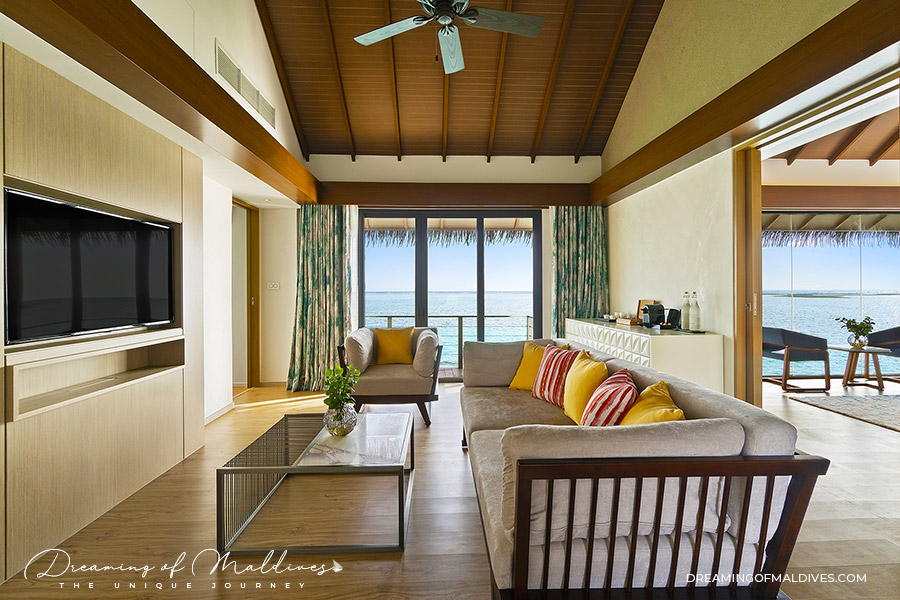 Aqua Villa amenities and insights
209 m2 / 1,216 ft
Private infinity pool: 10.5 m2
1 underwater bedroom
1 overwater bedroom
Lounge and deck
Full minibar replenished twice daily
Complimentary 2 wine bottles
Selection of house pours
Sweet and savory delights
Coffee and tea facilities
Indoor and outdoor showers
Island bathtub
Complimentary Wi-Fi
42-inch HD TV with USB & Bluetooth connectivity
In-villa safe
Baby cot (on request)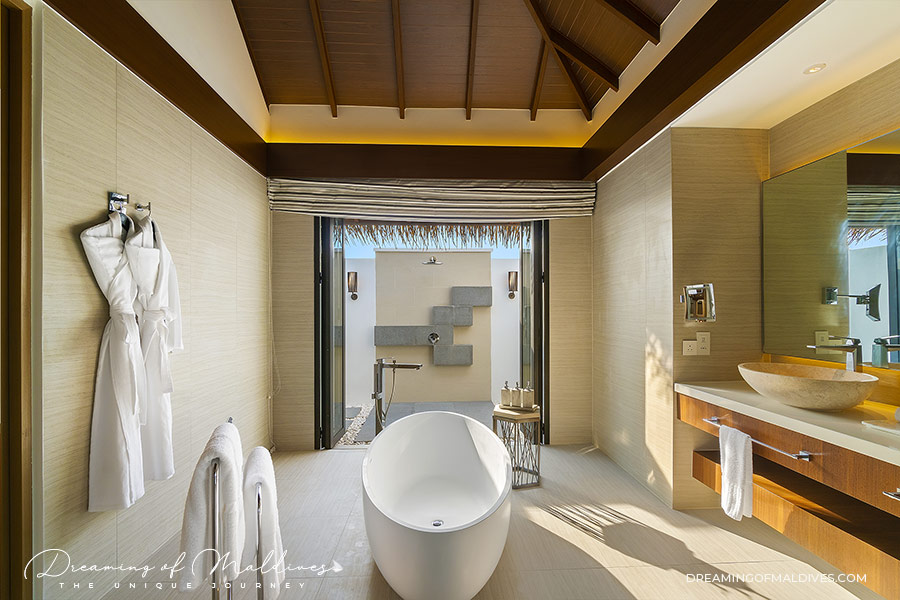 All Photos & Video © Pullman Hotels & Resorts
Pullman Maldives The Aqua Villa Experience price
The Aqua Villa Experience price starts from 6,500 USD per night for two people in All Inclusive.
Tip : you can also choose to stay one night only and spend the rest of your holiday in another villa.
Dreaming of sleeping underwater ?
Ask us for a Dreamy Offer
AQUA VILLA EXCLUSIVE OFFER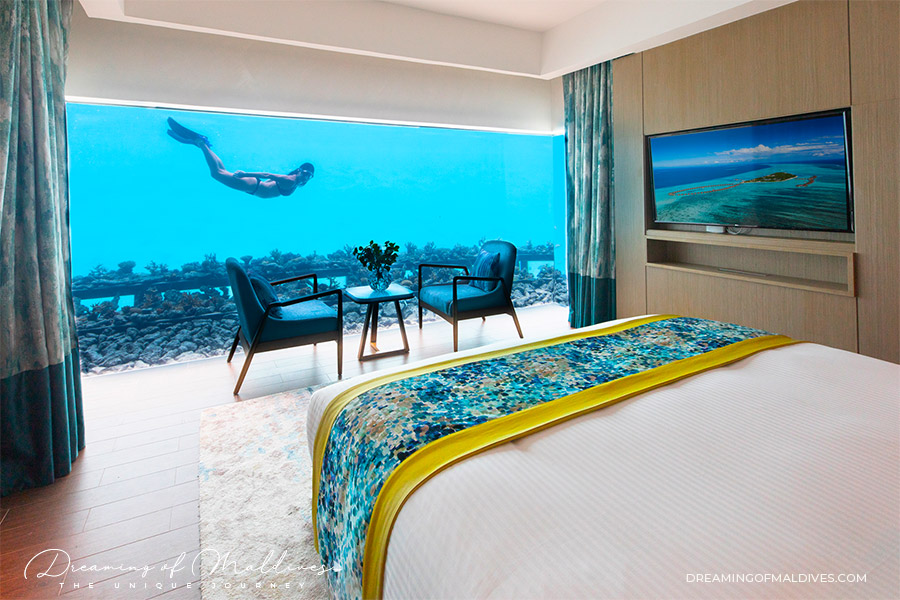 In association & our Trusted Travel Counsellor in Maldives
Check online prices
explore more underwater wonders in Maldives /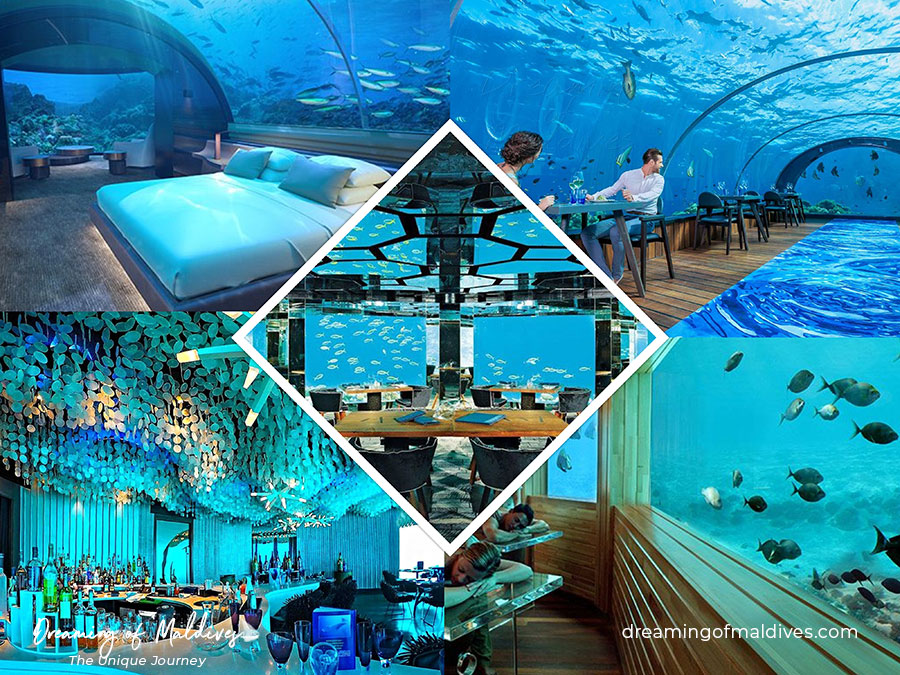 Sleep in a Underwater Hotel Room in Maldives
There are only 2 resorts where you can sleep underwater in the Maldives : at The Muraka, Conrad Maldives Rangali Island, the first of its kind and now at Pullman Maldives Maamutaa, since 2020.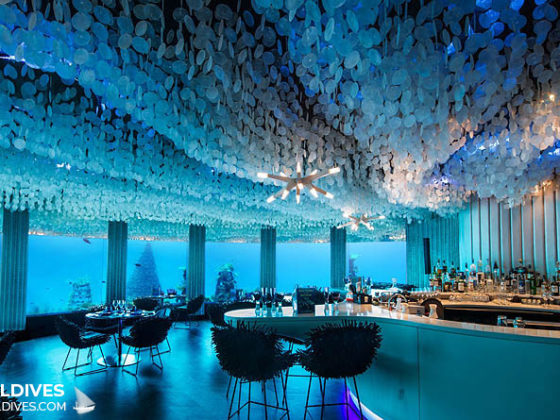 Originally opened as a night club, the first underwater clubbing spot in the world at this time, Subsix is located nearly 20 feet ( 6 meters )…
Follow us on Facebook, Youtube and Instagram
for more Maldives Dreams & Stories
Your TOP Best Maldives Resorts 2023
YOUR CHOICE. YOUR DREAM. YOUR VOICE
[ Official ]
Traveler's Choice
11th Edition