Tennis Champion Daniil Medvedev will be at Soneva Fushi in Maldives to host a series of exclusive guest experiences from November 22 to December 1, 2023.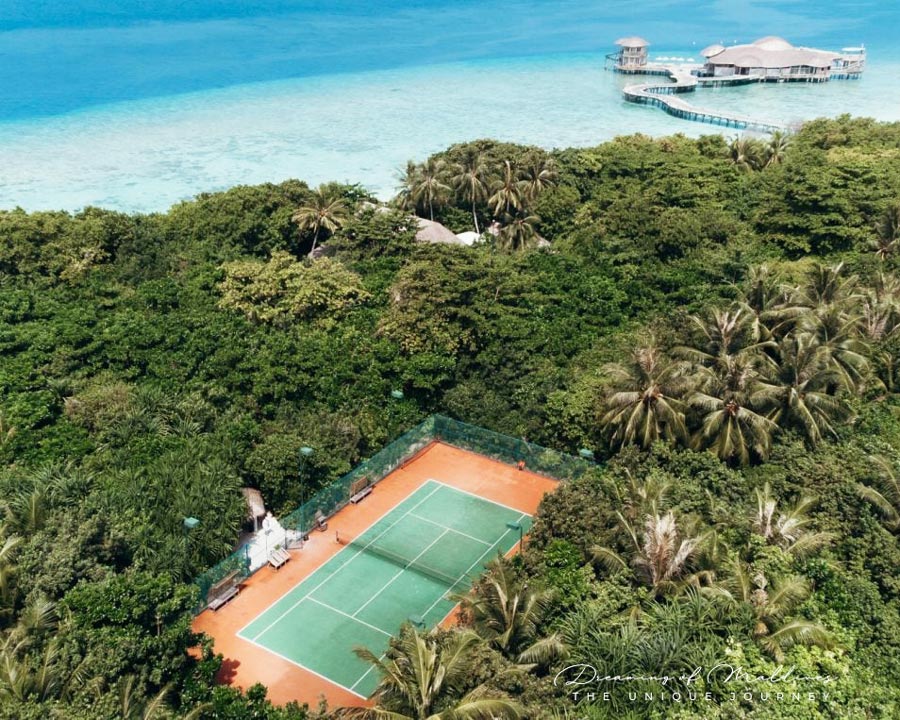 Tennis Dreams Come True : Play with Daniil Medvedev at Soneva Fushi
Former World No.1 tennis icon Daniil Medvedev will be visiting Soneva Fushi, the award-winning barefoot luxury resort in Maldives, to host a series of exclusive guest experiences as part of Soneva's upcoming Winter Collection in the Maldives.
From November 22 to December 1, 2023, Sonevians of all ages can take part in one-on-one coaching sessions and friendly matches with Daniil at the resort's open-air or covered Olympic-sized tennis courts.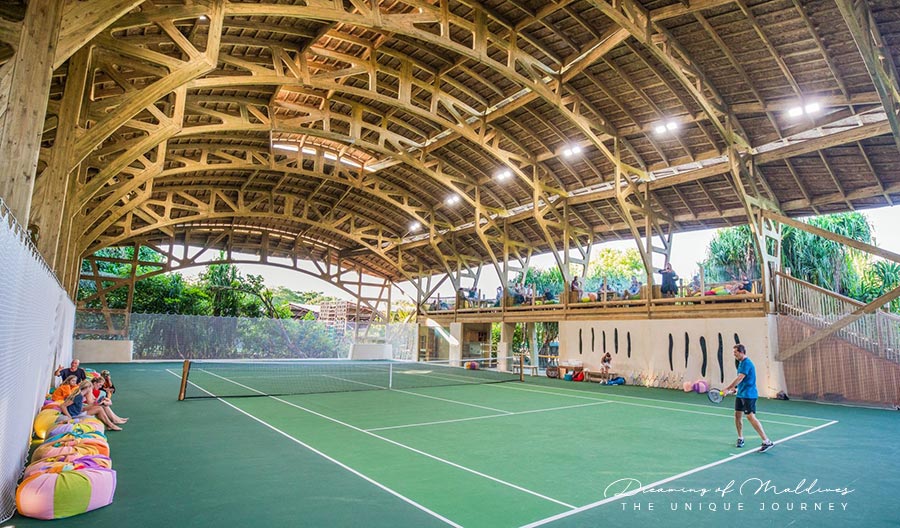 About Daniil Medvedev
Currently ranked the #3 tennis player in the world, the 27-year-old star is a US Open champion (2021) and former world #1, who made history in 2022 by becoming the first player outside of the 'Big Four' to claim the top spot in over 18 years. This year alone, Daniil has already won the Rotterdam Open, Qatar Open, Dubai Tennis Championships, Miami Open and the Italian Open, which is regarded as one of the world's most prestigious clay tennis tournaments, and reached the semifinals of both Wimbledon and the US Open.
About Soneva Fushi
Soneva Fushi, located in the Baa Atoll of the Maldives, is an iconic eco-friendly resort renowned for its breathtaking natural beauty and sustainable practices. At Soneva Fushi, guests immerse themselves in a world guided by the principles of the SLOW LIFE philosophy—Sustainable, Local, Organic, Wellness, Learning, Inspiring, Fun, and Experiences. This means no news, no shoes, and an unwavering commitment to preserving the environment while delivering an unforgettable guest experience.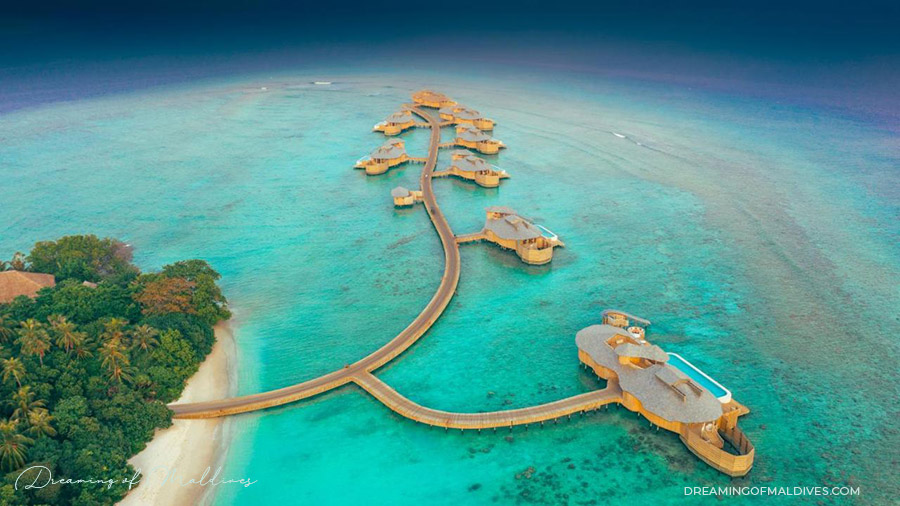 Soneva Fushi features 65 superb beach retreats ranging from beautiful villas for 2 to extraordinary 9 bedrooms beach villas, all with private pools and superb amenities as well as pools and slides in its new water retreats.
Soneva Fushi is simply where everything started. From open air cinemas, sky observatories, Yoga retreats, tables in the trees, glass studios, water slides in villas, chocolate rooms to kids clubs,…the resort has inspired hundreds of hotels and resorts in Maldives and everywhere else.
Other events at the resort
Additional upcoming visiting experts at Soneva Fushi include celebrated British sailor Sir Robin Knox-Johnston, who will be leading one-of-a-kind sailing lessons aboard Soneva in Aqua from November 23 to December 1, 2023.
Two-Michelin-Starred Chef Tim Raue, the only German chef to be featured in Netflix's Chef's Table, will be the resident chef at the fine-dining zipline restaurant, Flying Sauces, from October 12, 2023 through January 24, 2024.
These are just a few of the many rare experiences on offer as part of the ever-evolving Soneva Stars calendar, which features culinary pop-ups by Michelin-starred chefs, coaching with sporting legends, wellness journeys by acclaimed therapists, and much more.
Discover the TOP 10 Things To Do at Soneva Fushi

Dreaming of Soneva Fushi ?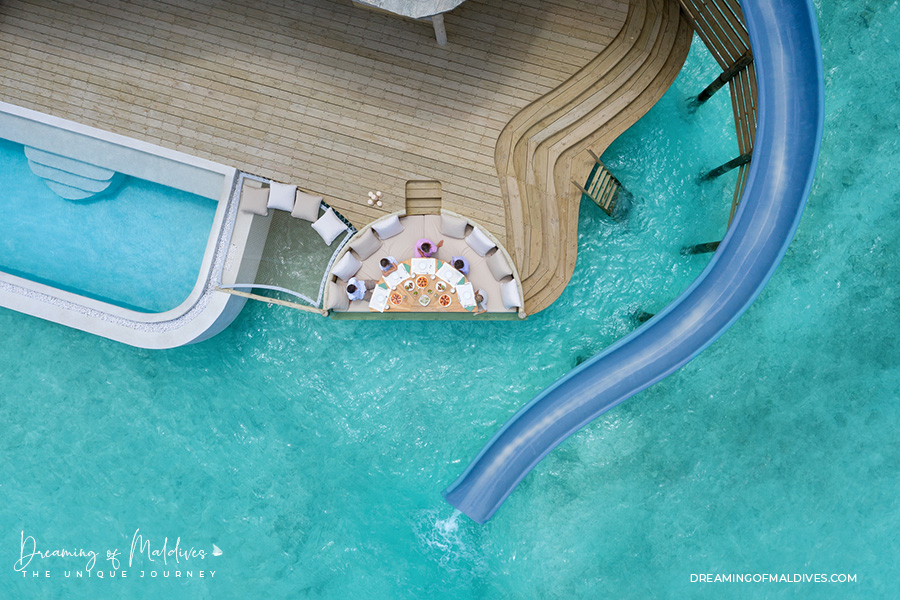 or
in association with our trusted partner
& personal counsellor in Maldives
Follow us on Facebook, Youtube and Instagram
for more Maldives Dreams & Stories
Maldives TOP 10 Dreamy Resorts 2024
YOUR CHOICE. YOUR DREAM. YOUR VOICE