Naladhu Maldives has unveiled an exciting addition to its sophisticated surroundings with a beautiful Ocean Retreat Spa.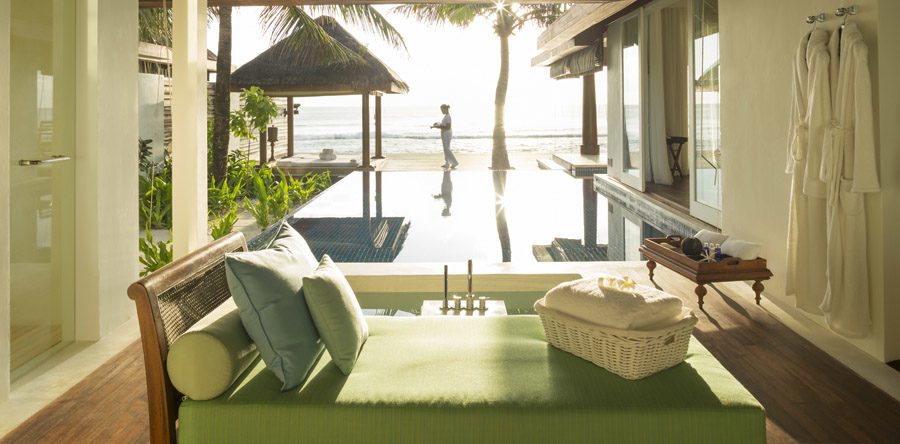 The acclaimed elegant resort of Naladhu Maldives in South Male Atoll has unveiled an exciting addition to its sophisticated surroundings with an Ocean Retreat Spa.
With a choice of half-day and full-day Spa journeys, a specially-curated treatment menu reveals a private wellness and beauty space encompassing spa cuisine enjoyed with a view of the Indian Ocean and the feeling of living extremely well.
Naladhu Ocean Retreat Spa. The concept
Ocean Retreat captures the essence of Naladhu and perfectly complements our shared lagoon location with Anantara Veli and Anantara Dhigu, both of which offer two very different spa and wellness concepts.
With this third spa choice, the inviting atmosphere of tranquil elegance at Naladhu now has its own unsurpassed approach, the difference here being relaxation and wellness combined with a private pool and Spa cuisine," says Cluster General Manager of Anantara and Naladhu Resorts, Torsten Richter.
The Ocean Retreat Spa is a rejuvenating oasis set facing the surf of the Indian Ocean.
Featuring just one treatment room complete with sauna, private pool, tropical rain shower, and an ocean facing relaxation deck, Ocean Retreat offers guests a uniquely luxurious hideaway in which to relax and unwind.
Multiple treatments are combined over half-day journeys, as well as a la carte treatment options, allowing time to enjoy the private pool adjoining the treatment room as well as spa cuisine served on the spacious deck.
Signature treatments at Ocean Retreat include Timeless Moments with over five hours of beauty and wellness healing, Ocean Duet with over four hours of targeted energy and skin renewal, and Ocean Glow for three hours of stress release and pampering.
With an indigenous past, an old colonial heart, and turn-of-the-century living, this exciting addition to the destination beautifully illustrates that when it comes to escaping in paradise, Naladhu is indeed an aspirational travel experience which embraces timeless design and intuitive, unobtrusive service in an unforgettable location.
Read more about Naladhu Maldives on Dreaming of Maldives main website
Naladhu's Ocean Retreat Spa Photo Gallery
Find Naladhu Stories in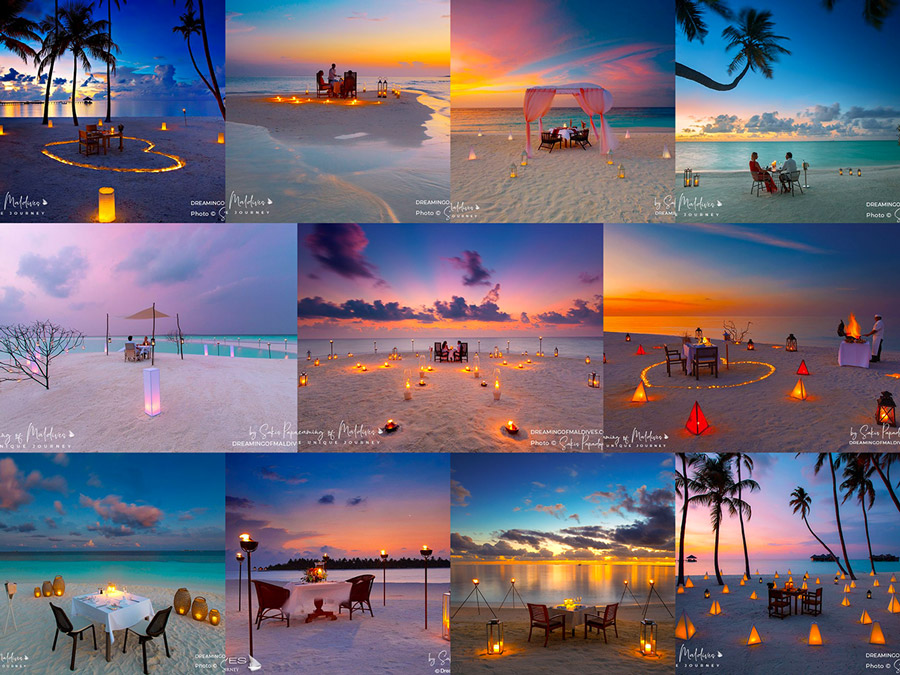 Dream again with our photos of beautiful romantic sunset beach dinners taken by Sakis in various Maldives resorts.You will travel from north…
Live your ultimate romantic Dream with these 25 spectacular beach dinners in the Maldives. Sit down, take a glass of champagne and enjoy the…

To be able to know how many Resorts there are today in the Maldives, I have compiled the latest list of all operating Resorts with one photo…
Follow us on Facebook, Youtube and Instagram
for more Maldives Dreams & Stories
Your TOP Best Maldives Resorts 2023
YOUR CHOICE. YOUR DREAM. YOUR VOICE
[ Official ]
Traveler's Choice
12th Edition