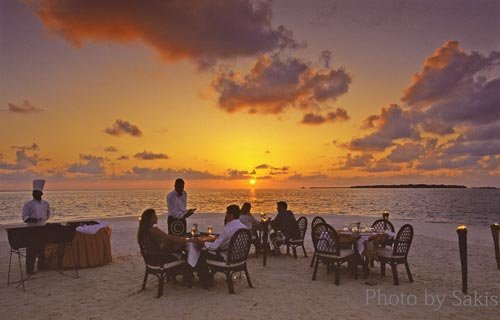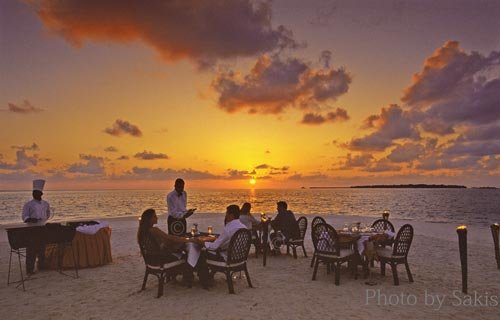 One of the World's most romantic destination.
Maldives Sunset Dinners, The recipe
For this unforgettable moment you will need :
Your Beloved One
A gorgeous Maldivian Island
A perfect beach made from the finest sand
A table for 2
A glass of Champagne
A delicious diner
A Chef at the barbecue
A waiter
For the rest, do not worry breathtaking sunsets and magic starry nights are quite always guaranteed.
TIP
In the Maldives, these exclusive dinners are organized by almost all Hotels and Resorts. Some of them will eventually set it up at the location of your choice.
To be sure you can live this moment, ask your travel agent or your hotel when you book your holidays.
Maldives TOP 10 Dreamy Resorts 2021
YOUR CHOICE. YOUR DREAM. YOUR VOICE