The Four Seasons Maldives Surfing Champions Trophy (SCT) made a triumphant return in 2023, marking its 11th year of thrilling competition from August 21 to 28, 2023.

This year's event featured a global all-star cast, including the talented brother and sister duo Mason and Coco Ho from Hawaii, the 2015 world champion Adriano de Souza from Brazil, the 2012 world champion Joel Parkinson from Australia, Californian-style expert Conner Coffin from the USA, and the local wildcard and 2021 Maldives national champion Hood "Hoobs" Ahmed from the Maldives.

After an intense four days of competition on the reef breaks around Kuda Huraa, Joel Parkinson achieved an unprecedented clean sweep of all three rounds and the grand final, securing a well-deserved victory.
With ideal conditions at Sultans, the ultimate showdown unfolded as a world champion matchup between Parkinson and Adriano de Souza.

Throughout the week, Parkinson's mastery of the ocean was on full display, and he showcased an impressive array of moves, earning a remarkable 9.10 on his second wave. The competition had its fair share of twists, with de Souza executing a closeout jam. However, with less than a minute remaining, Parkinson paddled into a long wall and executed multiple impressive sections, leaving both the Parkinson family and spectators aboard the Kuda Princess in awe.
Video of the Four Seasons Maldives Surfing Champions Trophy 2023 Final Days
The Winner
The judges awarded Parkinson's last wave a score of 9.0, sealing the victory for the Australian surfer as he proudly hoisted the Four Seasons Maldives Surfing Champions Trophy for the first time.

As anticipation builds for the next year, surf enthusiasts can look forward to the 2024 event, which will undoubtedly feature another exciting lineup of talent. Stay tuned for updates and more thrilling surf action in the Maldives.
NEWSLETTER
Surfing at Four Seasons Maldives Kuda Huraa
Besides Sultans, which is at 5 mns away, Four Seasons Kuda Huraa offers other world class waves and some of the Maldives best breaks at proximity : the long lefts Honkeys, the powerful Chickens or Cokes tubes. For smoother waves and intermediate surfers, Kuda Huraa also offers access to Ninjas and Tombstones.
tropicsurf Surf School
Four Seasons Maldives Kuda Huraa features a top surf school, operated by seasoned professionals from the Australian brand Tropicsurf. Whether you're a seasoned surfer or a complete beginner, the school offers a range of exciting opportunities to connect with the waves.

For those aged 6 and older, courses are offered in the resort' tranquil lagoon, ensuring a safe and enjoyable learning experience. If you're an experienced surfer and looking for more adventurous thrills, Kuda Huraa brings you to six high-quality surf breaks that are located just moments away from its shore. These breaks offer the perfect setting for easy take-offs and long rides, set against the backdrop of some of the world's most consistent and warmest swells.
In Maldives, you can surf all year-round if you're a beginner, while experienced surfers can enjoy prime conditions from April to October.
Kuda Huraa also provides you with a Surf Shack where you can securely store your surfboard, catch up on the latest surfing films, or simply relax and soak in the surf culture.
BOOK FOUR SEASONS Maldives Kuda Huraa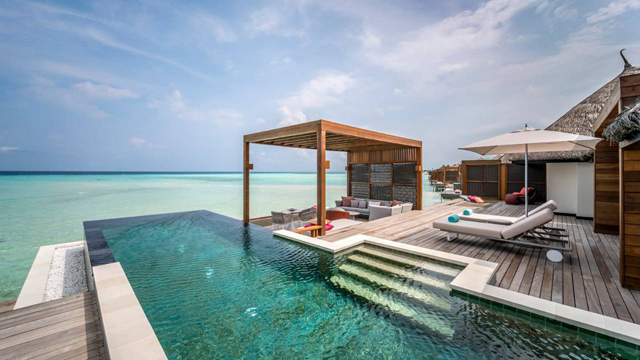 Average Price : 1900 USD / per night
with booking.com
or
Enjoy Exclusive Deal !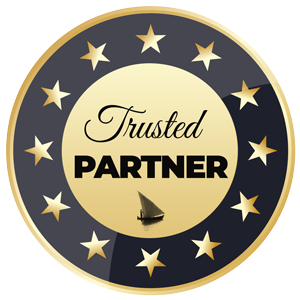 in association with our trusted partner
& personal counsellor in Maldives
Follow us on Facebook, Youtube and Instagram
for more Maldives Dreams & Stories
All Photos © Four Seasons Maldives / Tropicsurf
Your TOP Best Maldives Resorts 2023
YOUR CHOICE. YOUR DREAM. YOUR VOICE
[ Official ]
Traveler's Choice
12th Edition