Huvafen Fushi, one of the most iconic Maldives luxury resort, will temporarily close for renovation from May 15th 2023 until September.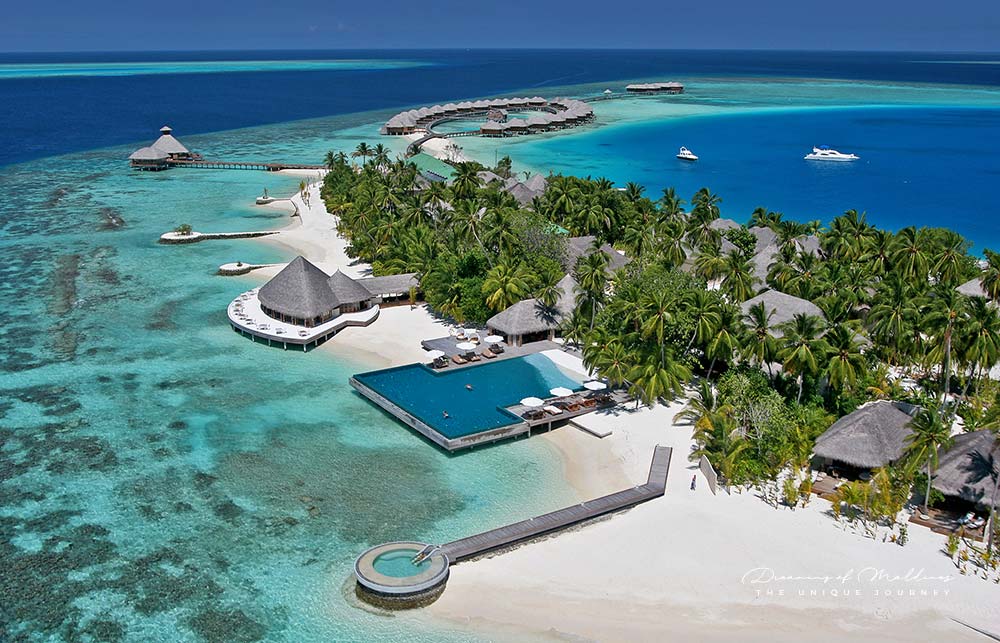 The iconic Huvafen Fushi has announced plans to commence renovations in the second quarter of 2023 and will reopen this coming September.
Since its opening, the resort has set the standard for luxury hospitality in the Maldives and has enjoyed tremendous popularity among its loyal guests who seek it out for its modern design, impeccable service and perfect location, just 30 minutes speedboat away from Male International Airport.
The renovations will honor the authentic craftsmanship and materials that set the benchmark for Huvafen and will further guests' connection with the Maldives. Huvafen has enlisted the help of renowned architects and interior designers BLINK Design to give its rooms a fresh look and branding specialists Quo Global to elevate its visual identity.


All 44 villas will be refurbished and two new Two Bedroom Ocean Pavilions will make their debut offering uninterrupted views of the Indian Ocean. The new design approach takes its inspiration from the resort's pristine surroundings and delivers a minimalistic modern aesthetic that serves to elevate the luxurious experience found within.

"These renovations are part of a scheduled plan to improve the facilities and services provided by Huvafen Fushi. This investment will build on the Huvafen legacy and provide guests with a purposeful immersion on the island and allowing the resort to maintain its positioning among the leading resorts in the Maldives." – Noel Cameron, General Manager of Huvafen Fushi.
Huvafen Fushi will close on 15th May 2023 and will welcome back guests on 1st September 2023.
Find Huvafen Fushi Maldives latest Stories in

These water villas in Maldives are a Dream for groups gatherings of big families, get-togethers with friends and special celebrations. From…

Get a bird's-eye view of some of the Maldives most beautiful island resorts with this patchwork of aerial views. There is nothing better…
Follow us on Facebook, Youtube and Instagram
for more Maldives Dreams & Stories
Your TOP Best Maldives Resorts 2023
YOUR CHOICE. YOUR DREAM. YOUR VOICE
[ Official ]
Traveler's Choice
12th Edition