Dream Island, Hurawalhi Maldives private sandbank is a natural beauty located at a few minutes by speedboat from the resort. The sandbank is one of the many beauties that Maldives offer.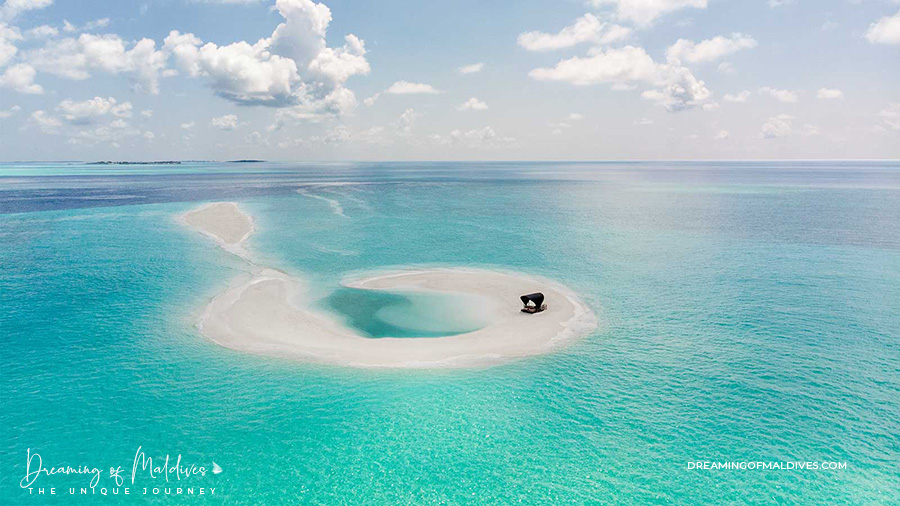 If you've ever had the romantic notion of you and your loved one being castaways on a desert island in Maldives, Hurawalhi can make your dream come true with an idyllic escape to Dream Island.
Situated just a short boat ride away from the luxury of Hurawalhi, Dream Island is a private sandbank surrounded by the sparkling Indian Ocean and it can be all yours to enjoy exactly as you wish.
Are you Dreaming of a Sanbank in Maldives ?
You will Love

Kuredu, an essential 4* Maldives resort, offers 2 all-inclusive packages : The PLUS and the GOLD plans. Here's what each one includes.…
Dream Island Experience, Hurawalhi's Utlimate Romantic Escape
Hurawalhi is known to be an adult-only luxury resort with plentyof events and
places for lovers. Dream Island is the resort ultimate romantic escape. At Dream island, you can have the all sandbank for yourself and swim in the clear water, snorkel amongst fish, strol hand in hand around the beautiful shoreline and relax in the sun.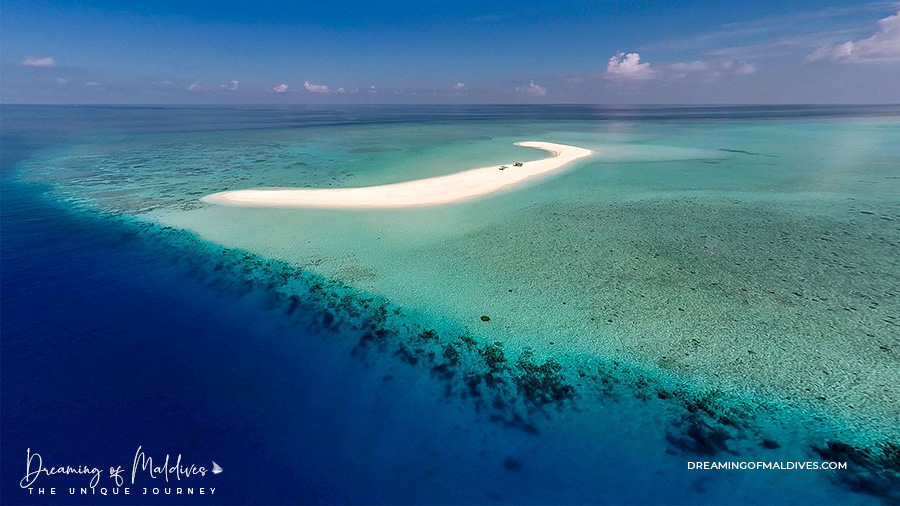 And don't worry for the safety, Dream Island is a luxury castaway.
There will be no need to create an SOS in the sand in the hope of rescue, you will be collected by boat and returned to the resort luxury all too soon.
You won't need to catch a fish or hope for a coconut to wash up on the beach either – Hurawalhi's culinary team will prepare a selection of delicious light eats for you to enjoy during your time on the sandbank.
Water and a selection of soft drinks will be provided; any additional beverages can be arranged on request.
Dream Island Dinner. An extraordinary Sunset Beach Dining Experience
For an otherworldly dining experience, spoil your loved one with a Dinner at Dream Island. The luscious 5-course fine dining experience will send your tastebuds soaring while you scrunch your toes in the sand. The Dream Island Dinner is a group dining event, seating about 10 guests, making it suitable for both solo travellers, couples, as well as larger parties of guests.
Explore more Paradisiacal Islands
Spoil your nearest and dearest with a luscious 5-course fine dining experience, served on a secluded island. The pleasant feeling of scrunching sand with your toes is complemented with your taste buds receiving their fair share of excitement.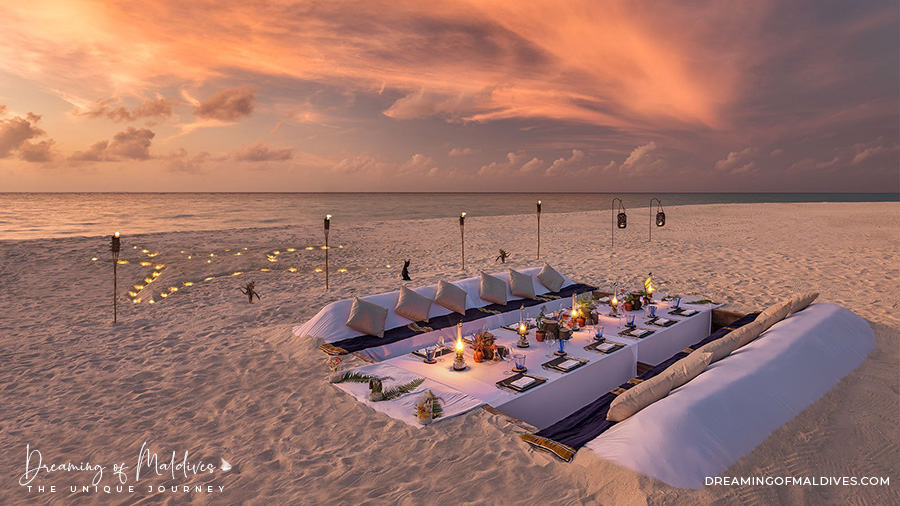 The Dream Island Veli Dinner is a group dining event, with the sand arrangement sitting about 10 guests, making it suitable for both solo travellers, couples, as well as larger parties of guests.
Read also
10 Extraordinary Made-of-Sand Sunset Beach Dining Settings in Maldives
Hurawalhi's Dream Island can also be used for wedding ceremonies and group celebrations.
You can also book one of the Hurawalhi Dream Island escapes as a gift for someone who will stay at the resort.
Follow us on Facebook, Youtube and Instagram 
for more Maldives Dreams & Stories
Your TOP Best Maldives Resorts 2022
YOUR CHOICE. YOUR DREAM. YOUR VOICE
[ Official ]
Traveler's Choice
11th Edition