Coco Privé Kuda Hithi Private Island Maldives is one of the world's most exclusive private island with 6 contemporary villas hidden on 1.4 hectares of tropical paradise. A 45 000 USD per night guarantees you and your 12 guests the utmost privacy and customized service you ever wish for.
We had the pleasure to spend a night on the island. We will never forget this extraordinary moment as short it was.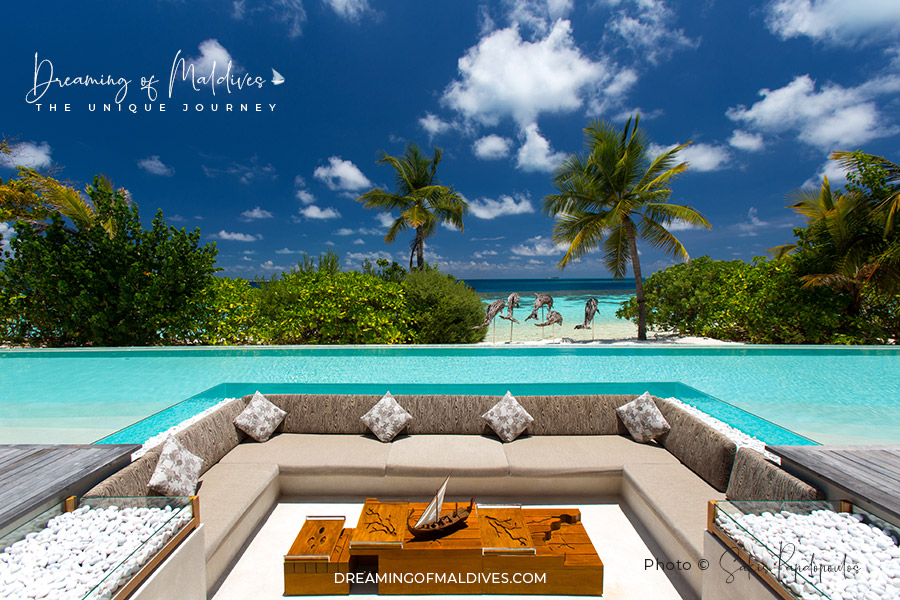 We have personally stayed at Coco Privé Private Island
Ask me any question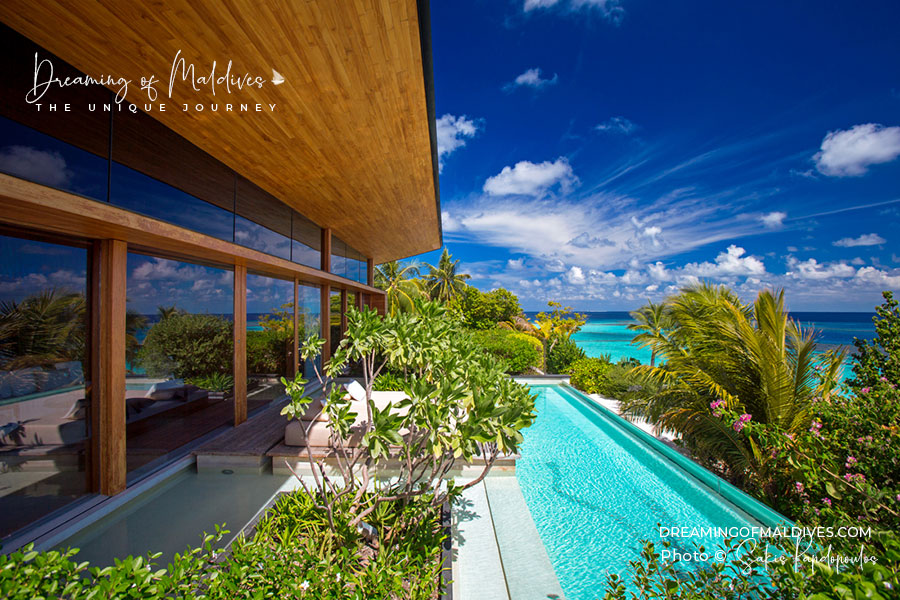 We left Coco Bodu Hithi where we were staying and headed up to Coco Privé by speedboat where we arrived 5 minutes later.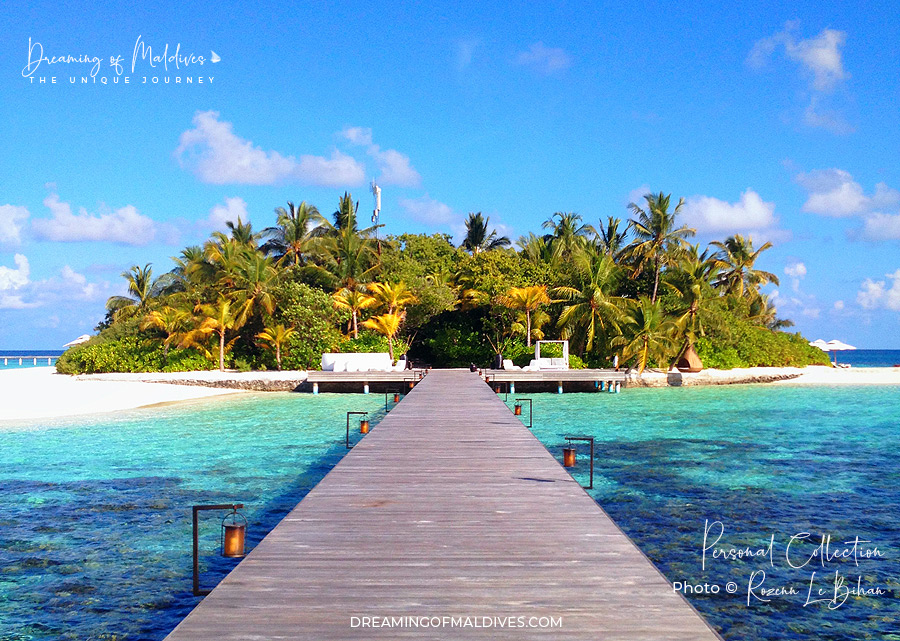 On the island we were welcome by a wonderful and discreet gentleman, the island Chief, who worked earlier at Buckingham Palace and was in charge of our stay. The complete team was at our entire disposal to make us enjoy the surroundings. We slept at the majestuous Palm Residence.
We started by a entirely tailor made lunch and spent the afternoon discovering and enjoying what could be such holidays.
A personal snorkeling guide made me and my son discover the beautiful island house reef where we encountered a lot of marine life.
We spent the evening at the cocktail bar and left the morning after.
Besides some of Coco Privé photos, I present you here some of the images we took during these ( too short ) 2 days on the magnificent private island.
We were supposed to stay 2 nights and 3 days but a group rented the island at last minute.
We managed to take some shots of the island most beautiful places. There are more but here are a few ones.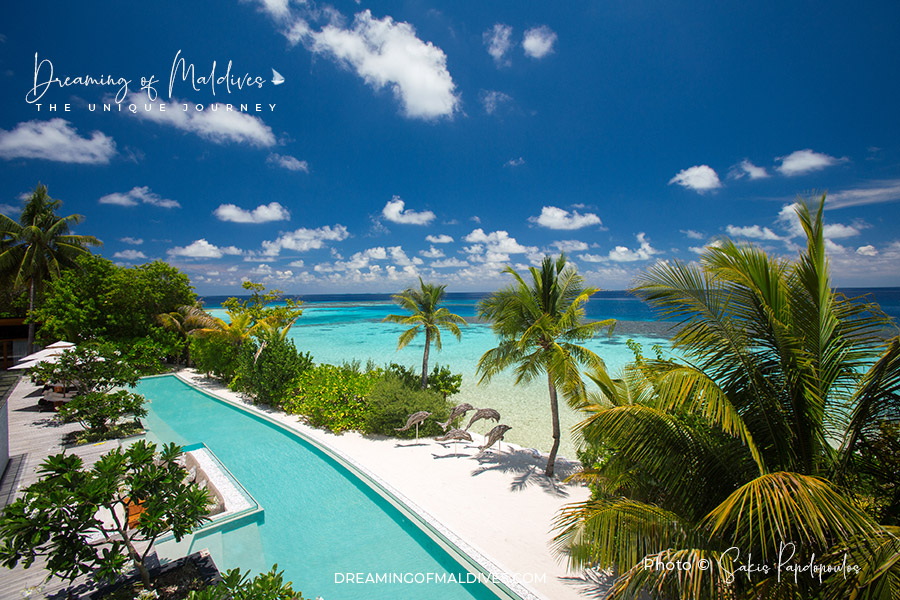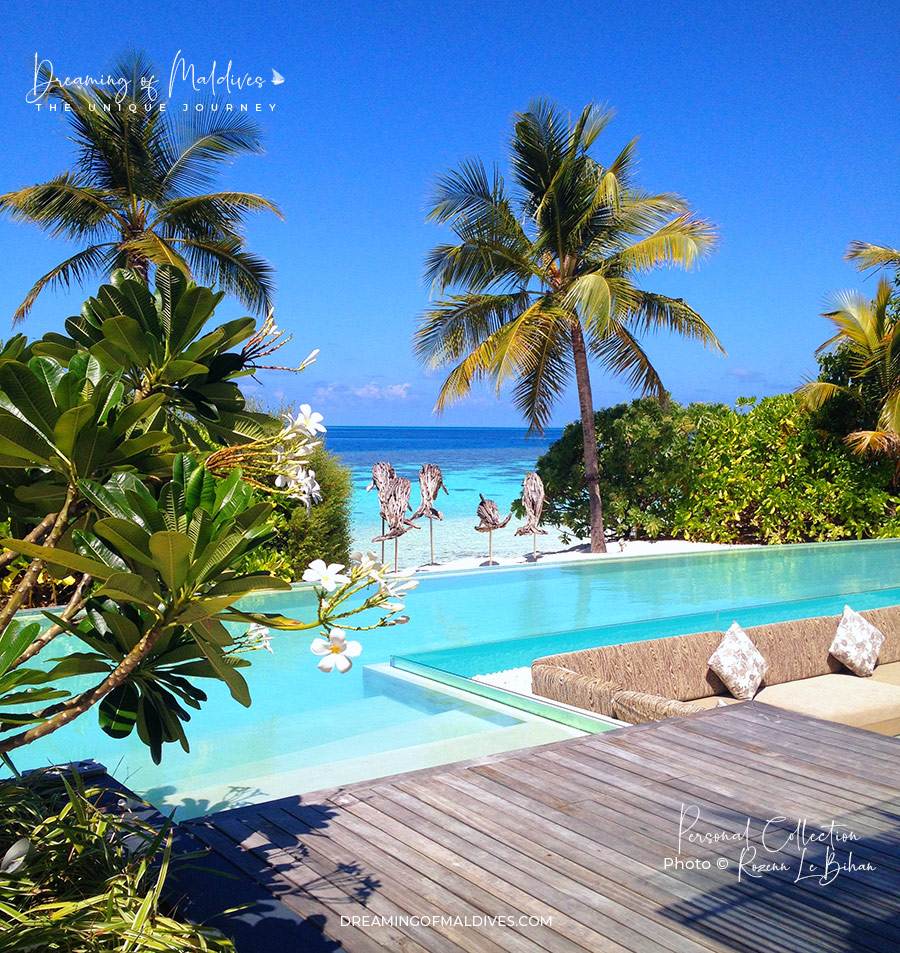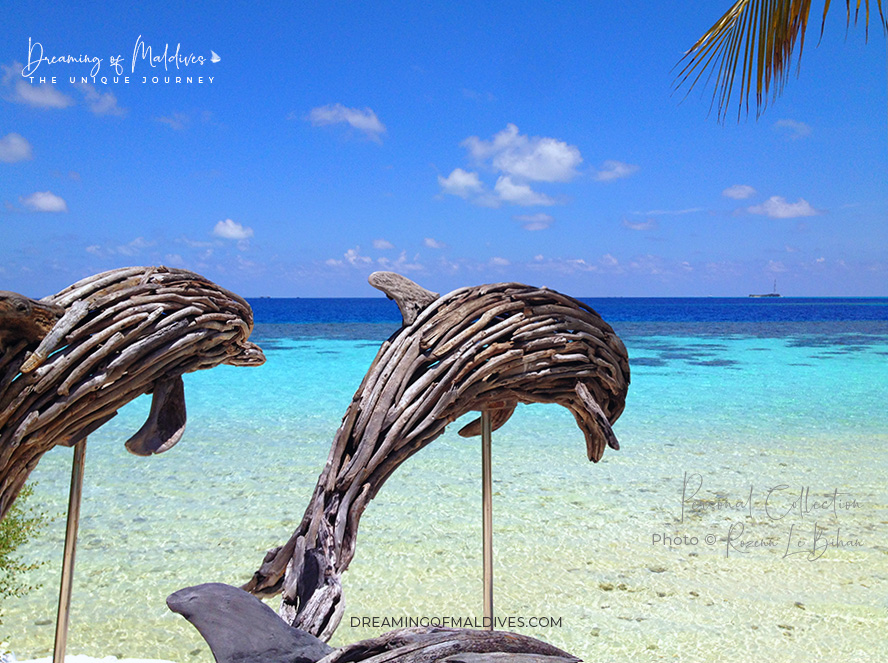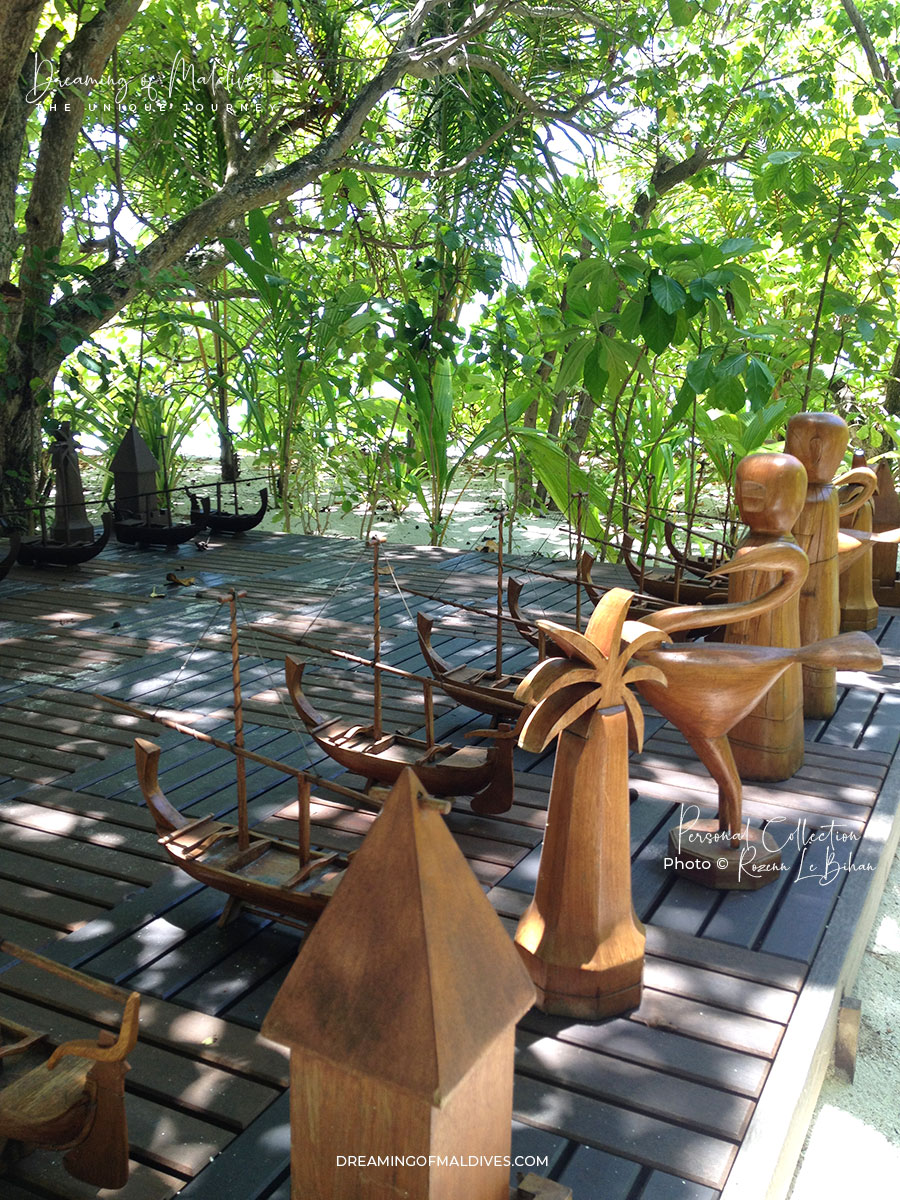 Coco Privé Private Island is located in North Male Atoll and consists of a main villa plus 5 guest villas, a private kitchen with a team of Chefs, private Gym, Spa treatments on demand, a private yacht, personal trainers and diving guides, and absolutely everything you need.
click to enlarge the Map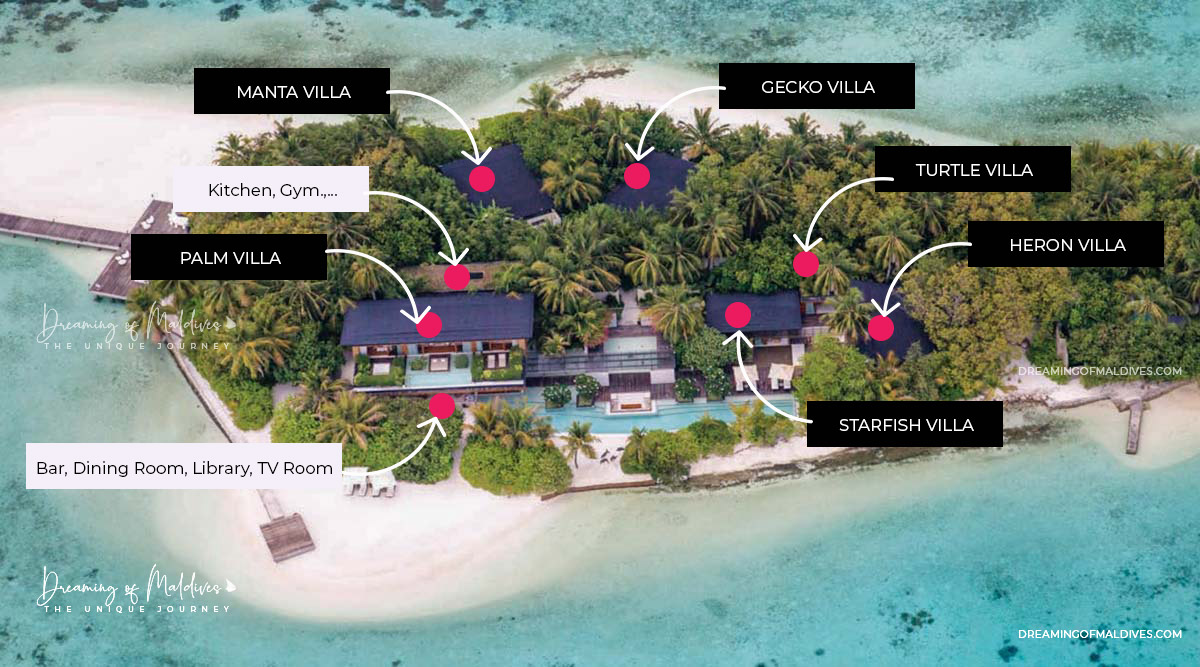 Coco Privé Aerial Views
On the top of a beautiful beach and a sandy bottom lagoon, Coco Privé also benefits from a beautiful house reef at proximity that I had the chance to explore with my private guide. Expect to see beautiful corals and a rich marine life during your snorkeling.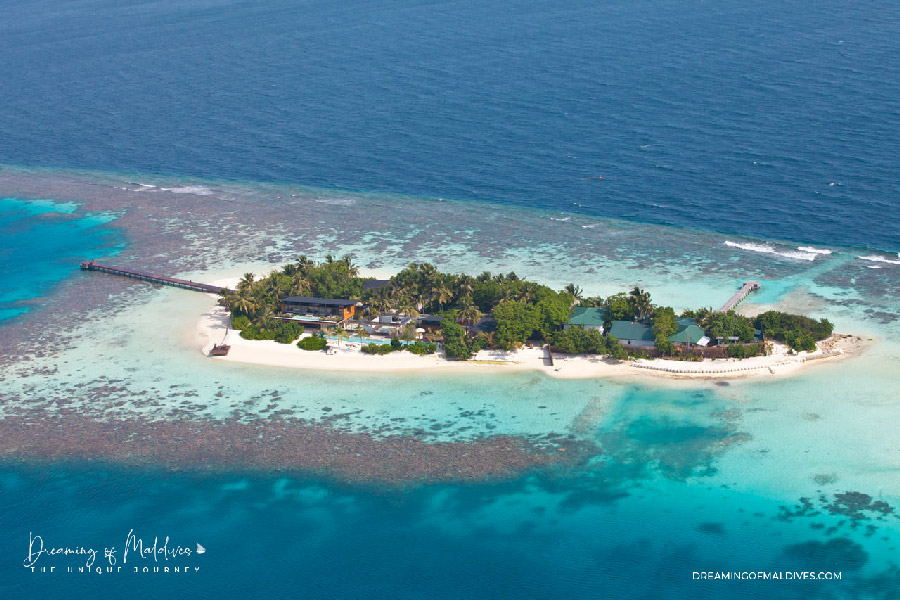 Coco Privé Private Island Design
Coco Privé design is the result of a collaboration between the Coco Privé team and the award-winning architect, Guz Wilkinson.
The private island combines an edgy contemporary design with Maldivian touches that together form a magnificent residence.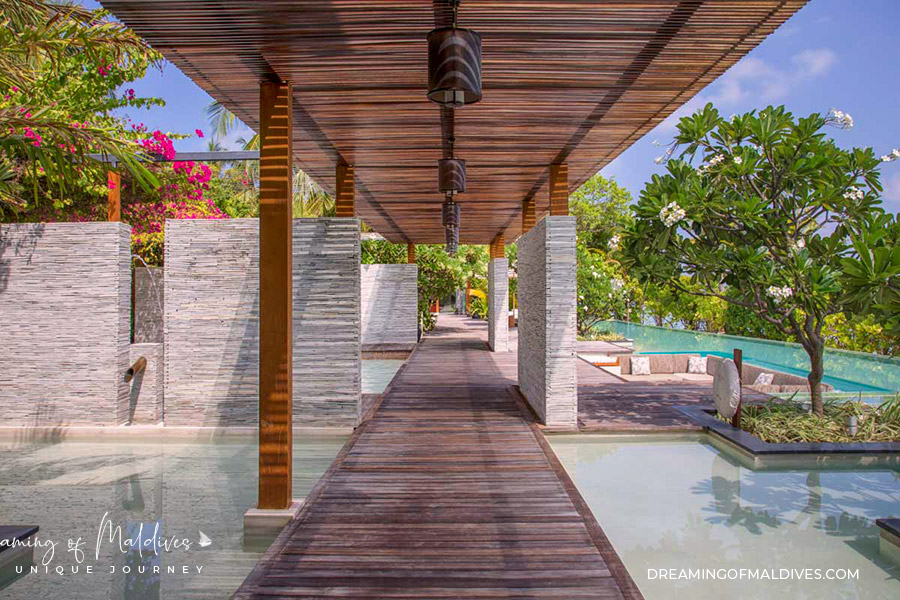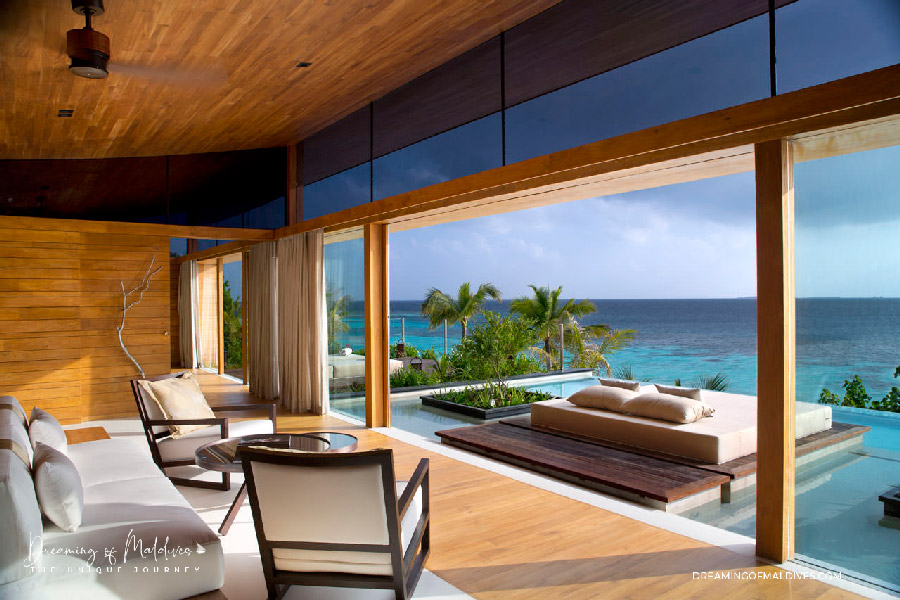 Whether you choose to relax in the hanging wicker nest located above the lagoon, have a spa treatment with your on-site therapist, spend the morning snorkelling with turtles, take to the sea by jet-ski or explore the house reef with your personal dive instructor, the team is there to tailor your stay to your every whim.
You can dine anytime you wish, anywhere you wish and whatever you wish. The Chef and his team will make sure that whatever you think of will be prepared.
Coco Privé Private Island The Villas
The 6 luxury villas, each with their en-suite bathrooms, fuse avant-garde design with traditional Maldivian materials and sleek architecture.
Interiors are inspired by laid-back island living, mixing a neutral palette with wooden accents, bespoke artwork, high-tech touches and floor-to-ceiling windows.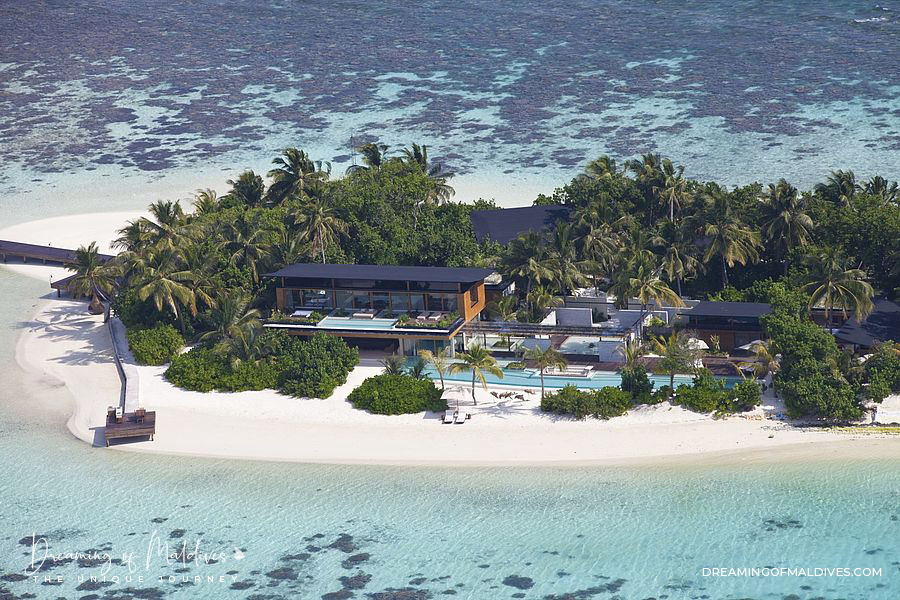 Of the six villas, Palm Residence is the main one. The sumptuous split-level retreat offers a sprawling master bedroom and plunge pool on the upper balcony, boasting elevated views of the endless blue.
For the rest of your guests, five further villas offer equally indulgent accommodation, two of which boast their own private pools.
Villa 1 – Palm Residence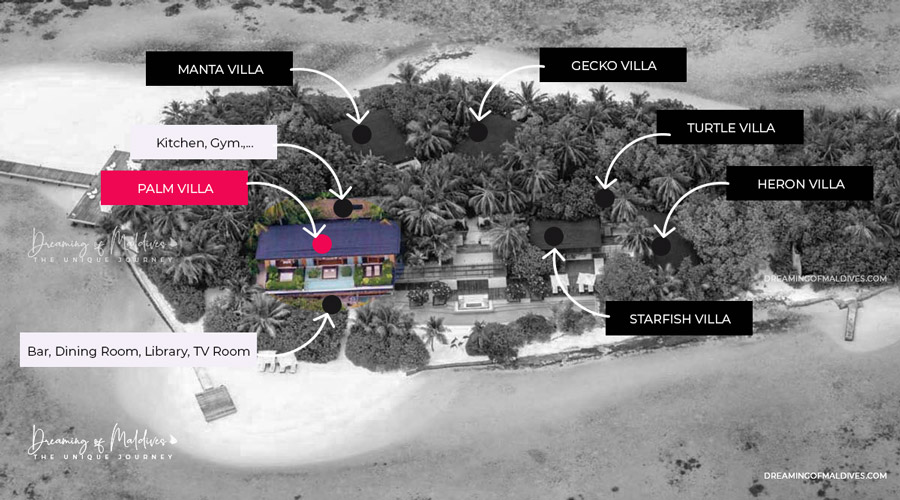 Offering uninterrupted views of the Indian Ocean, the Palm Residence, with its opulent master bedroom and first-class facilities is sure to enchant even the most discerning guests.
The Palm Residence features :
1 Master bedroom with ensuite bathroom
Private plunge pool
Panoramic views
Private Balcony
Alfresco Shower
Living Area
Bar
Wine Cellar
Dining Room
Office
Palm Residence Master Villa at Sunset. At the first floor the master bedroom main deck and the cocktail bar below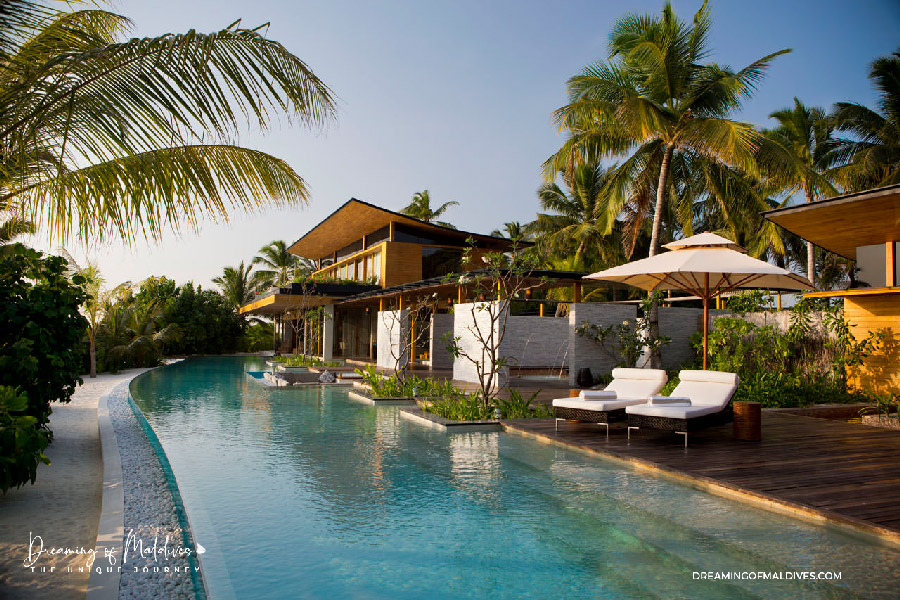 Palm Residence Master Bedroom and deck with views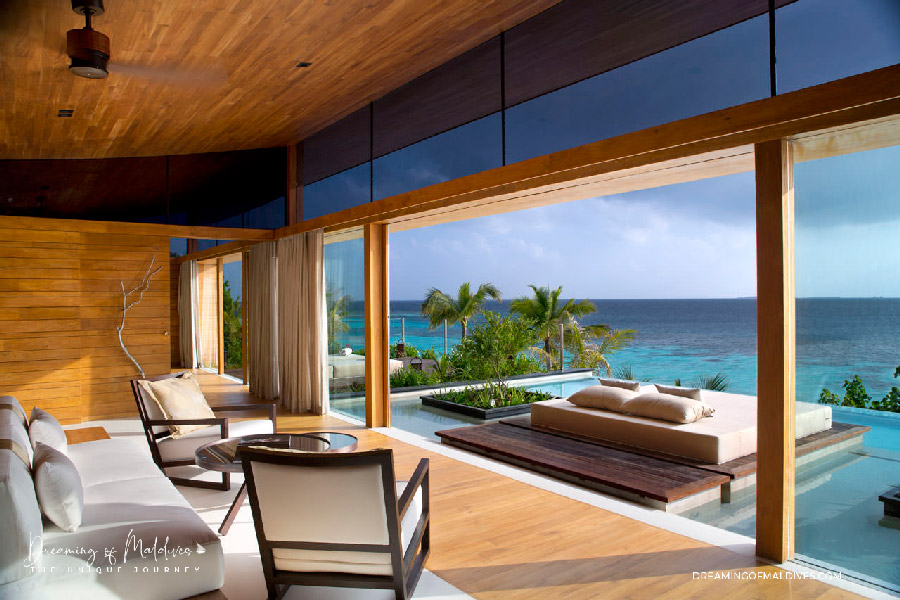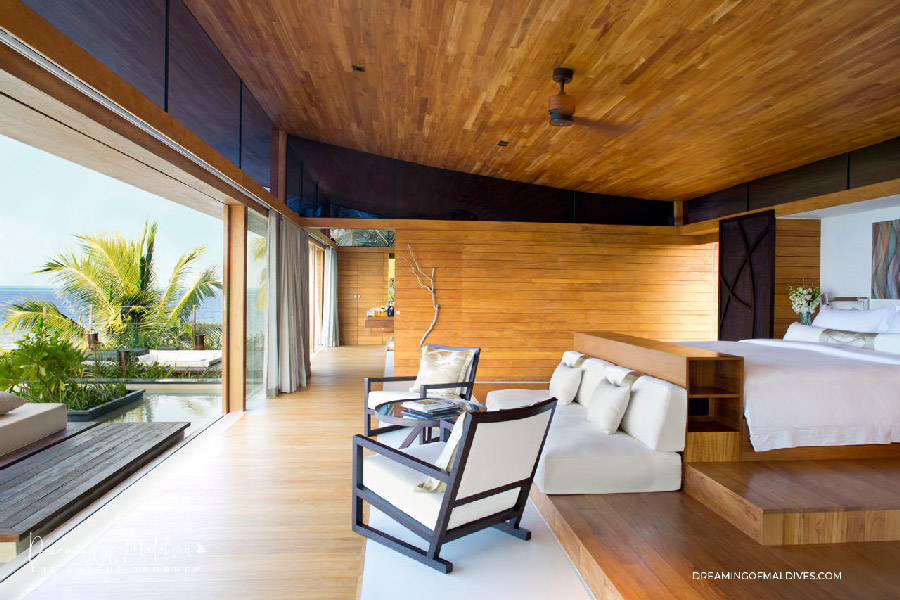 Palm Residence En-Suite Bathroom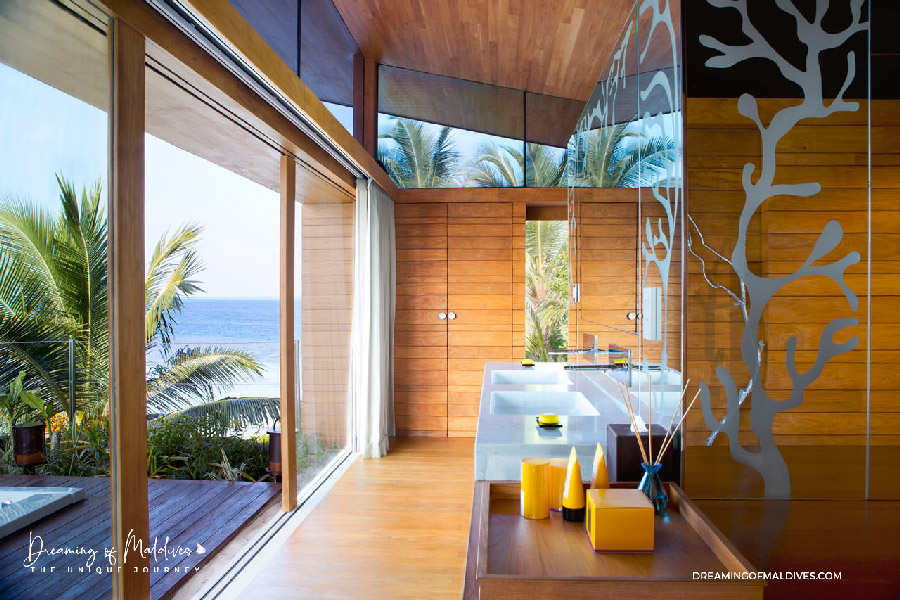 The Cocktail Bar located at the Palm Residence ground floor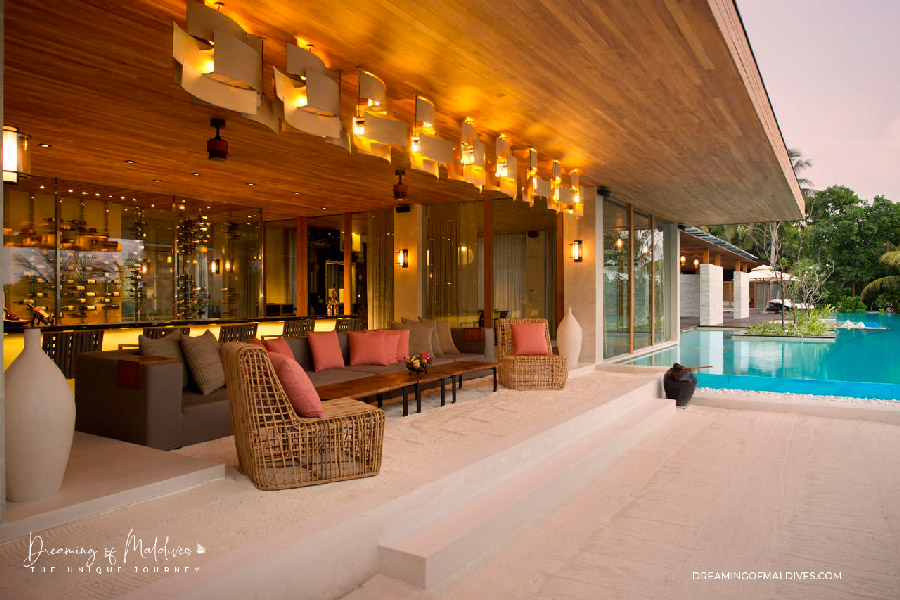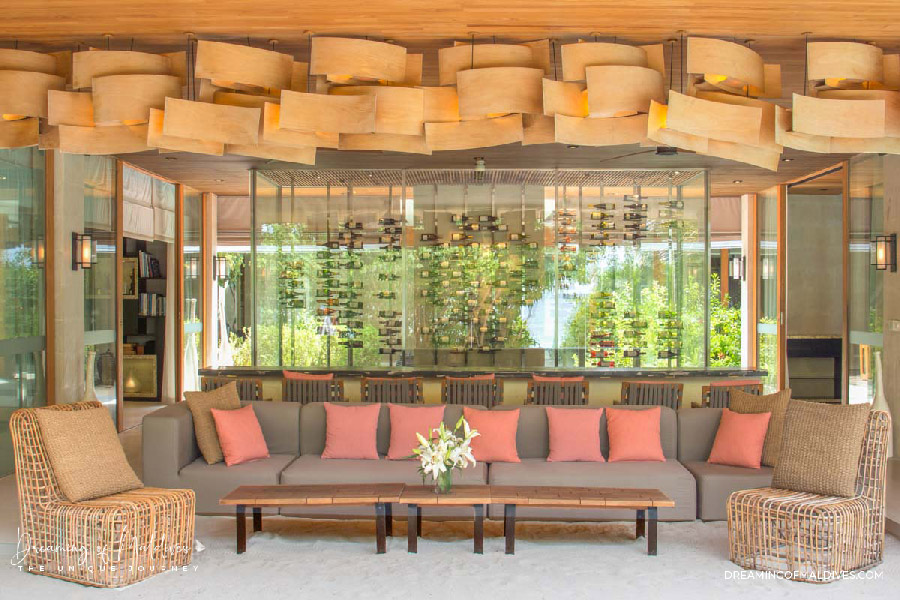 Palm Residence Dining Room, also located at Palm Residence ground floor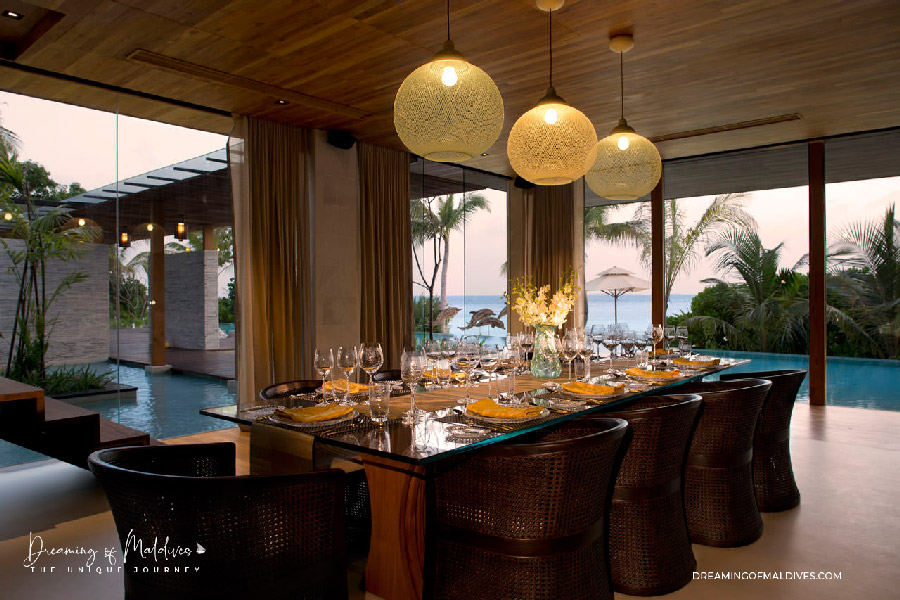 The 5 Guest Villas
Consisting of a flexible mixture of double and twin rooms, the Starfish, Heron and Turtle Villas offer large bedroom suites, luxurious private bathrooms and a decadent shared decking area leading out to the large infinity pool with beautiful at the lagoon.
Villa 2 – Starfish Villa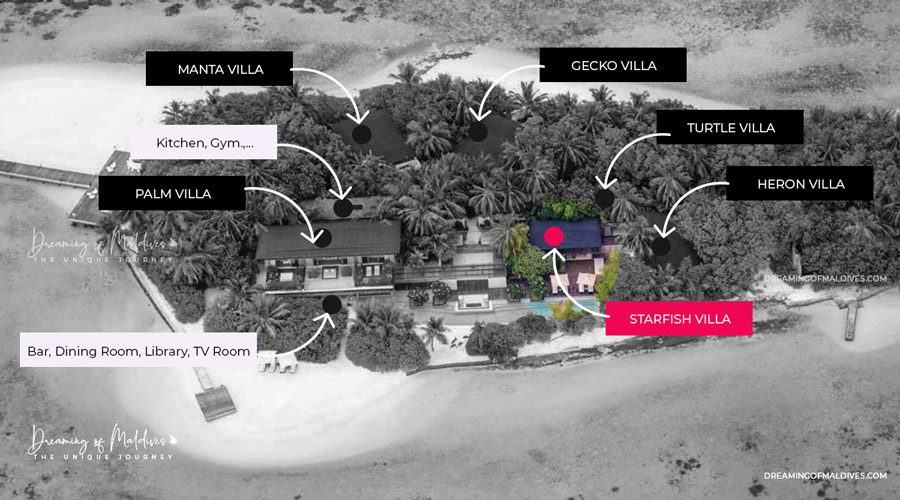 Starfish Villa features :
Two twin size beds (can be arranged as Double)
Ensuite bathroom with stand-alone shower
Living Area
Doors to Pool Deck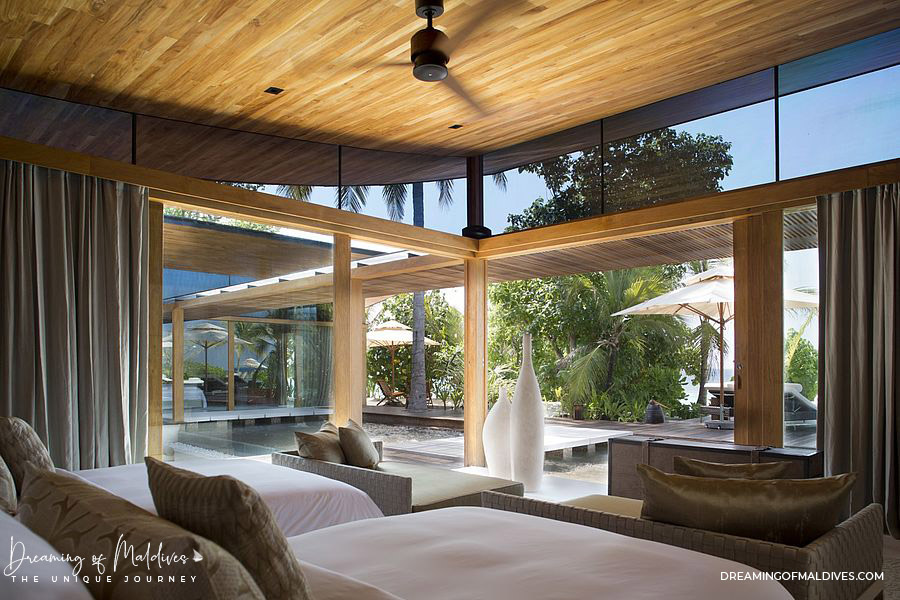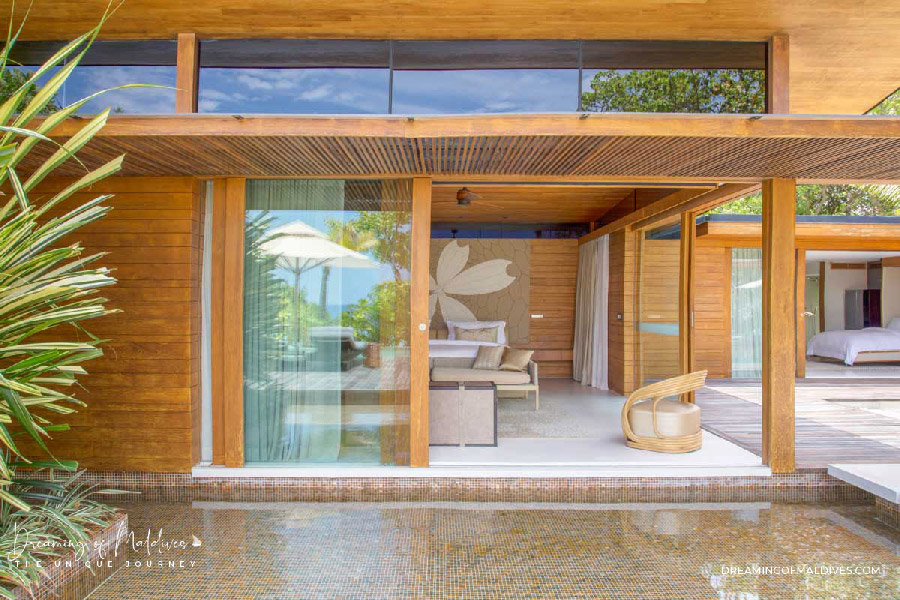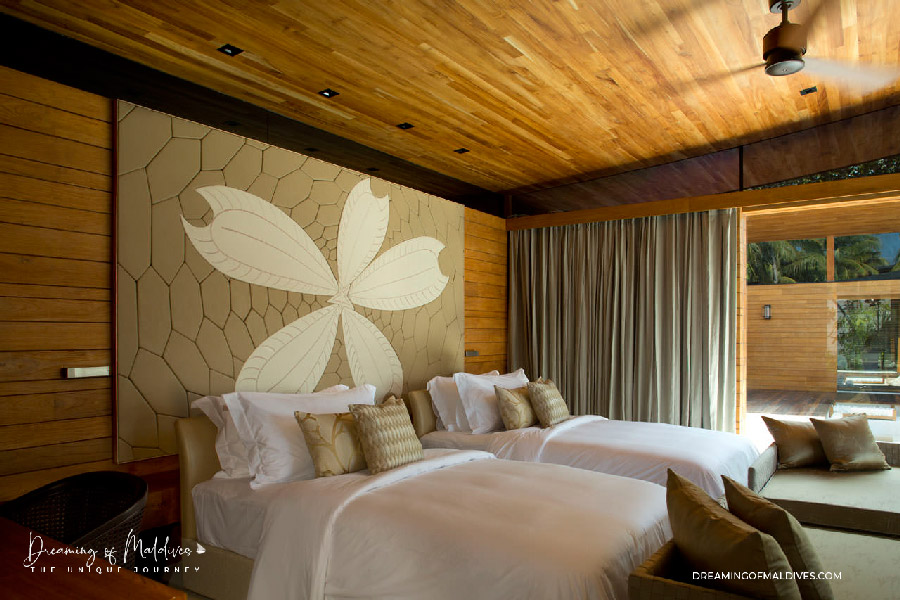 Villa 3 – Heron Villa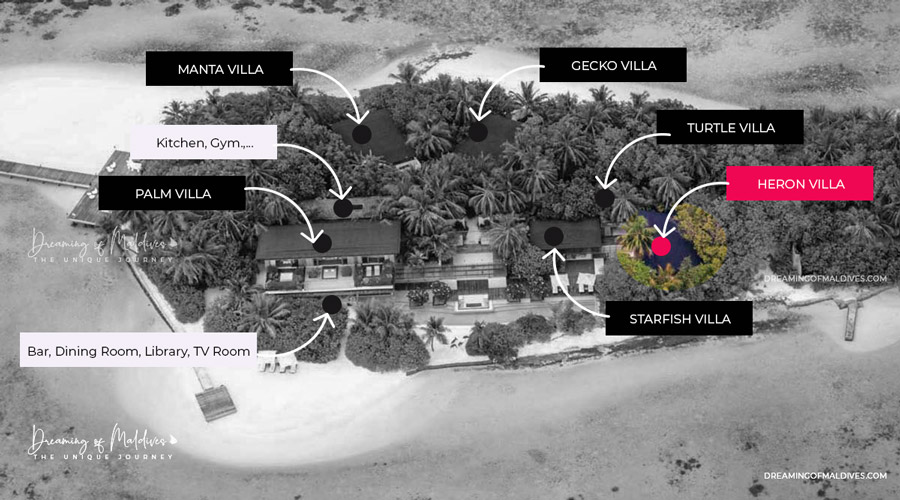 Heron Villa features :
Two twin size beds (can be arranged as Double)
Ensuite bathroom with stand-alone shower
Living Area
Doors to Pool Deck
Heron Villa Bedroom and sunken lounge sofas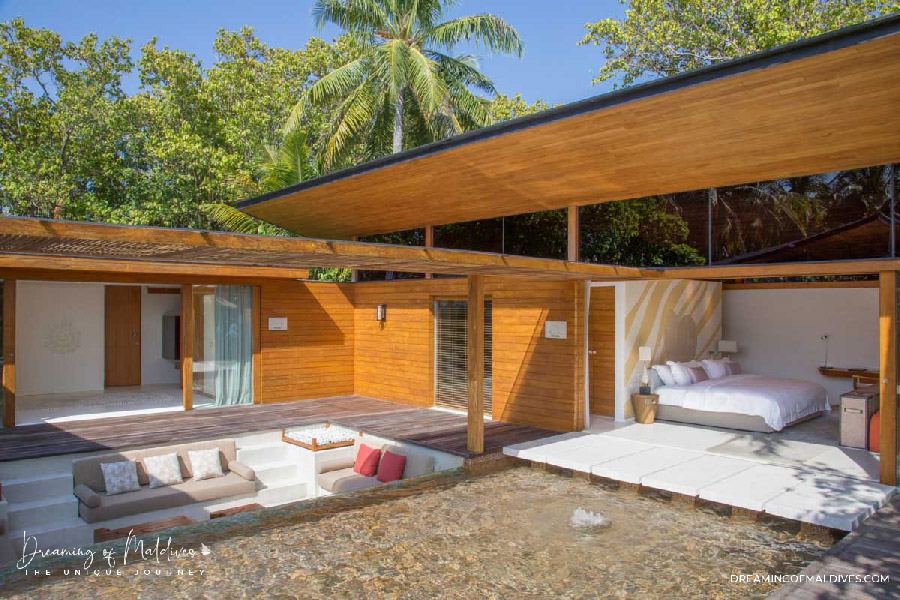 Heron Villa Bedroom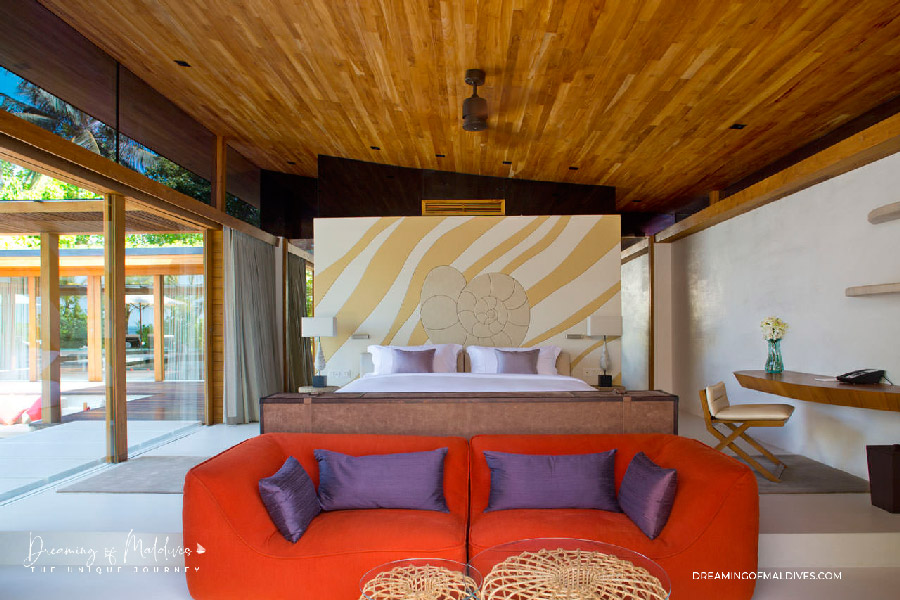 Heron Villa Bathroom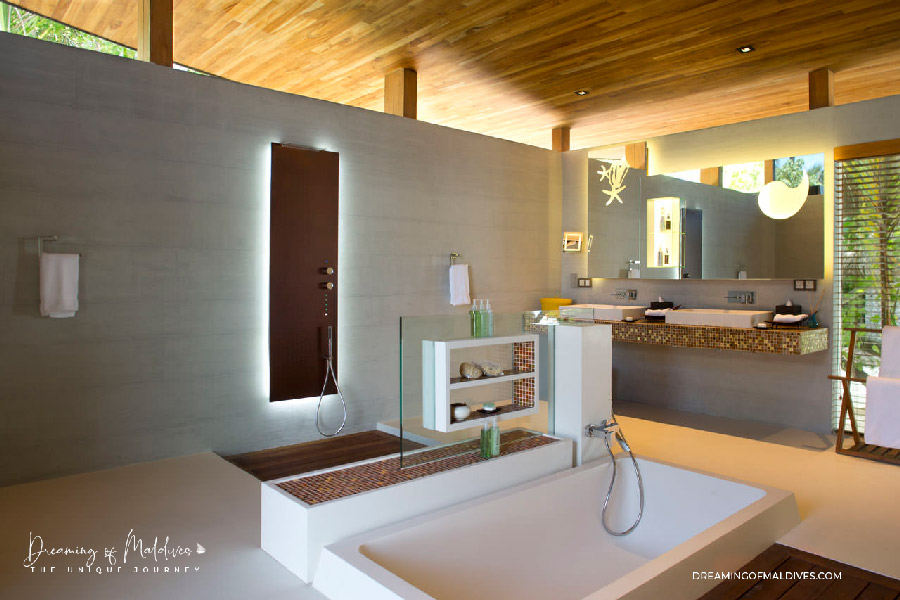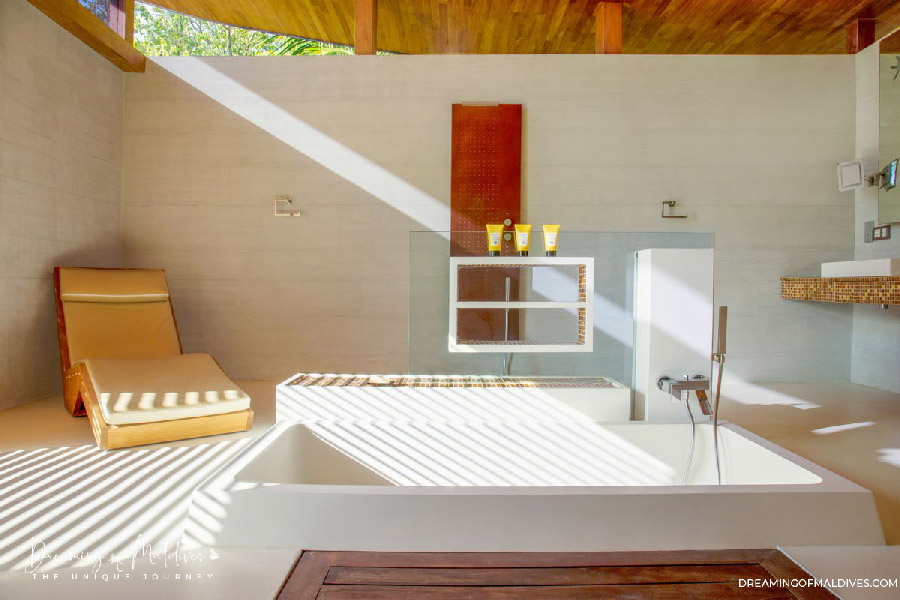 Further to these impressive properties, the stand-alone Gecko and Manta Villas offer the necessary time and space for quiet reflection, ideally located alongside welcoming white sands.
Villa 5 – Manta Villa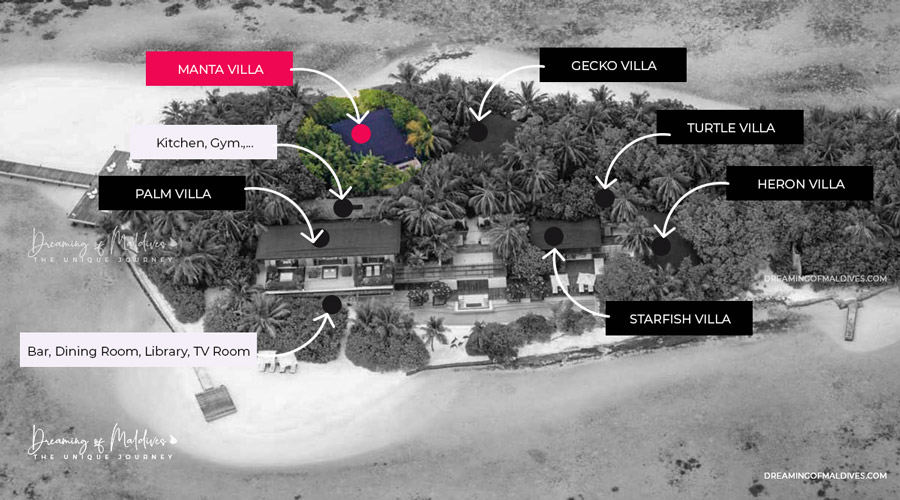 Manta Villa features
Two twin size beds (can be arranged as Double)
Ensuite bathroom with dual sinks and stand-alone shower
Living Area
Alfresco shower
Private Plunge Pool
Private Terrace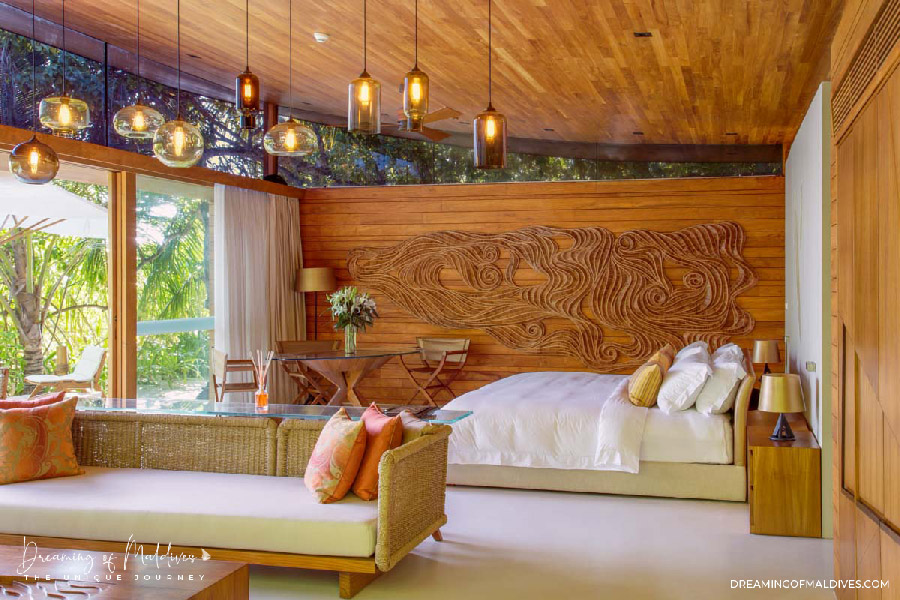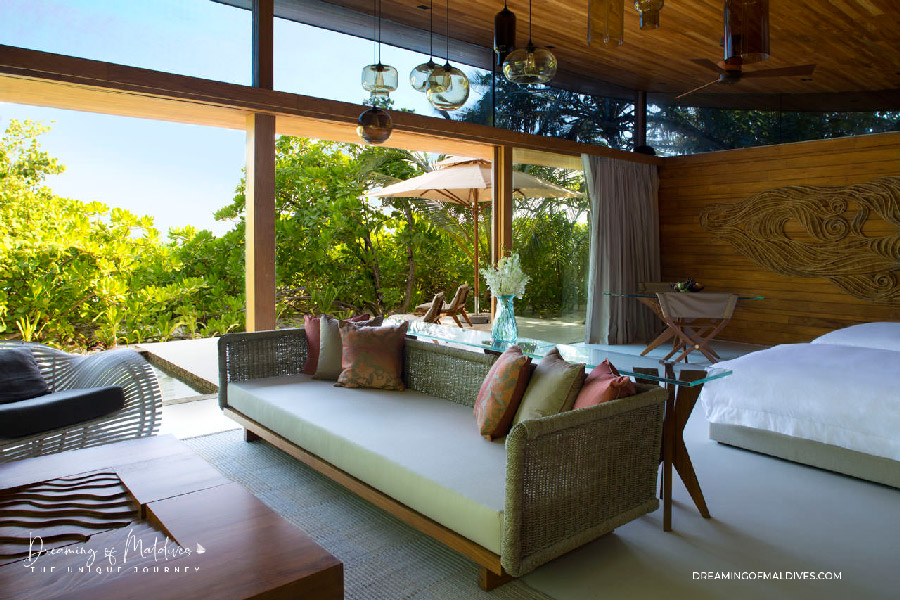 Villa 6 – Gecko Villa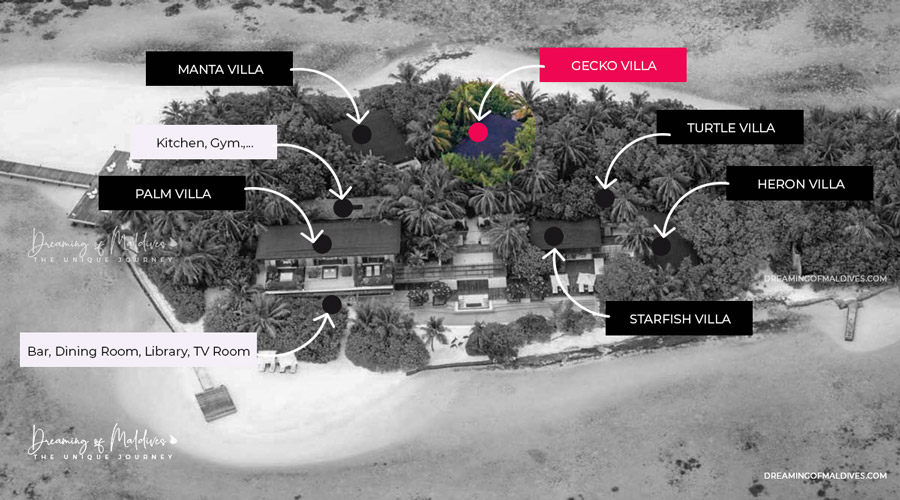 Gecko Villa features :
Two twin size beds (Can be arranged as Double)
Ensuite bathroom with dual sinks and stand-alone shower
Living Area
Alfresco shower
Private Plunge Pool
Private Terrace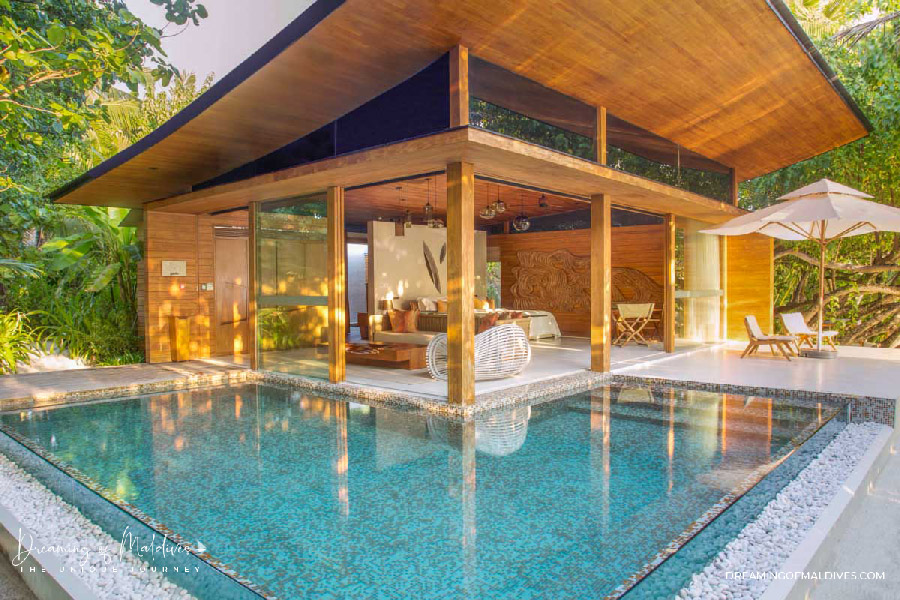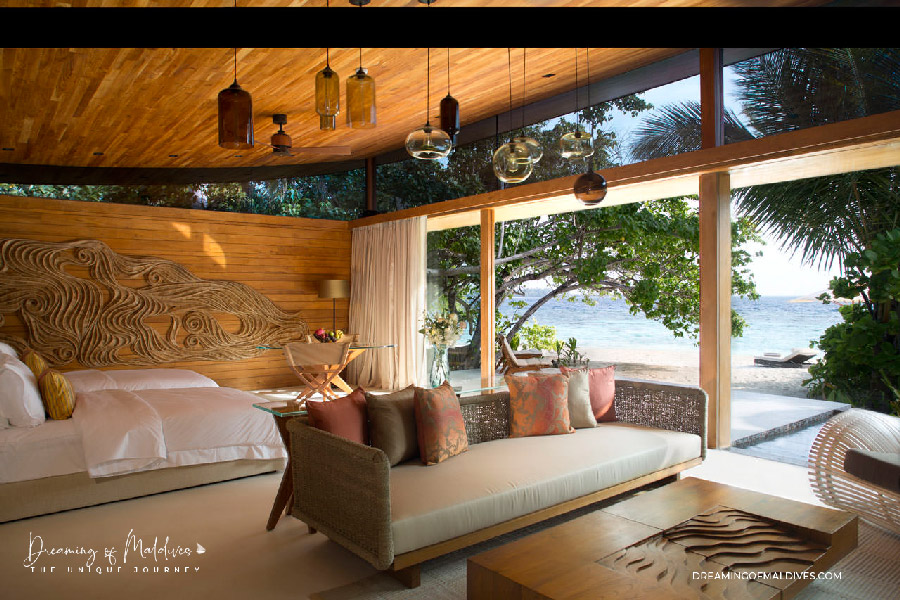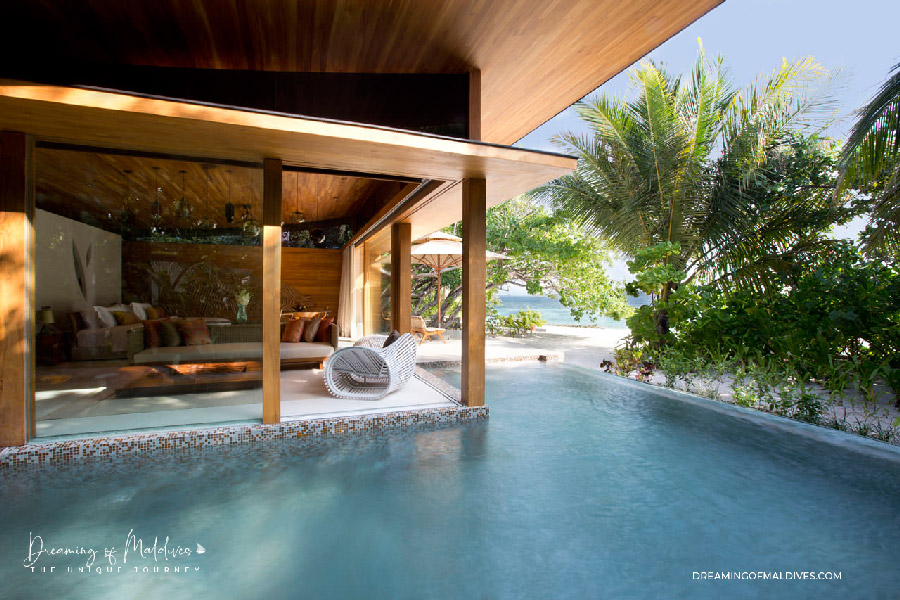 Villa 4 – Turtle Villa

Turtle Villa is situated nearby to Starfish Villa and Heron Villa and is a multi-purpose space that can be used for a variety of occasions. From your own private spa area to an additional bedroom, Turtle Villa provides your guests with additional space and flexibility if required.
Turtle Villa features :
two twin size beds
an ensuite bathroom with dual sinks
a stand-alone shower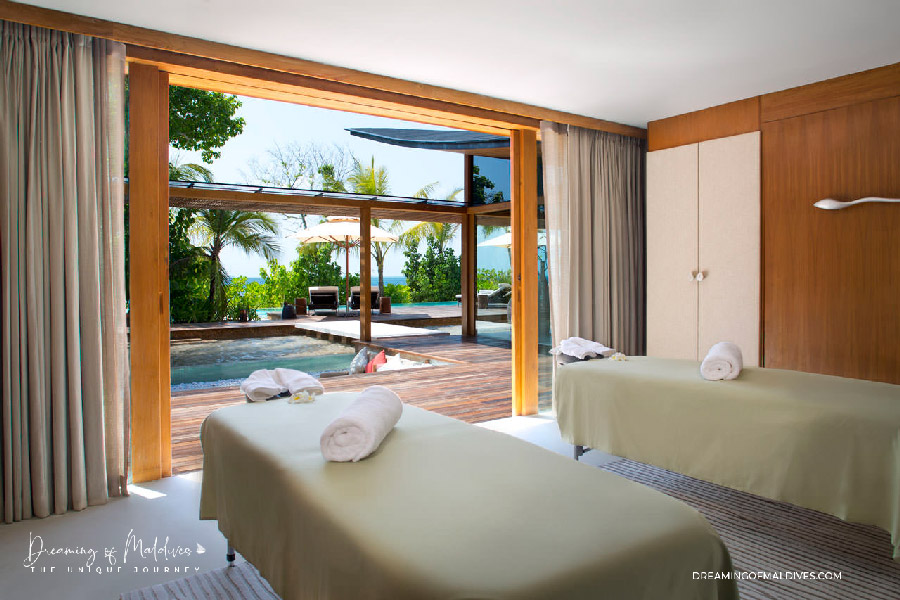 The Private Island various places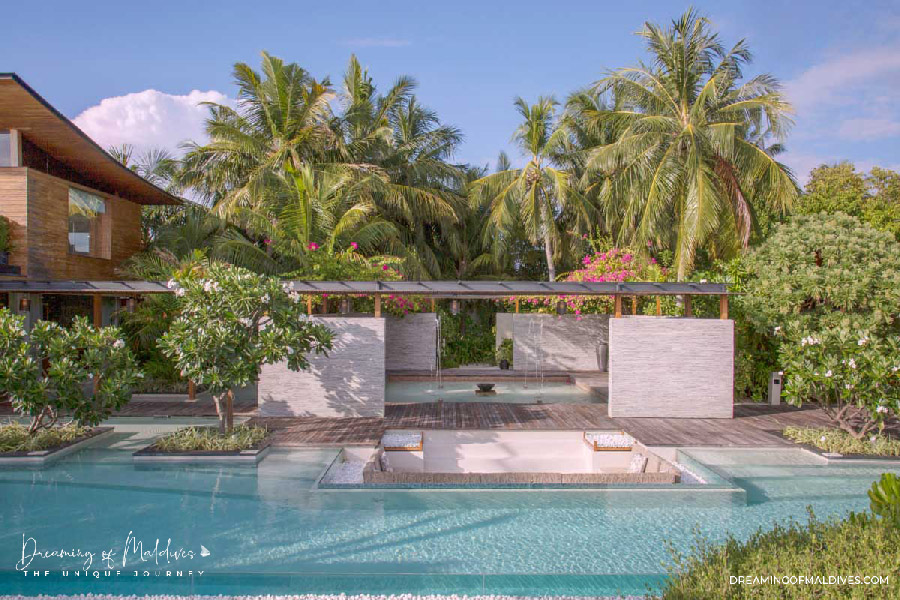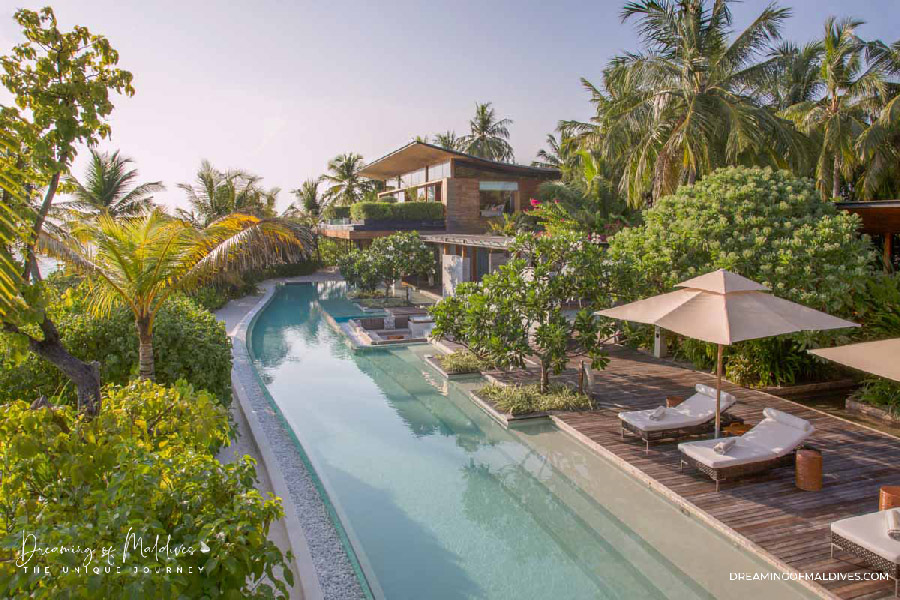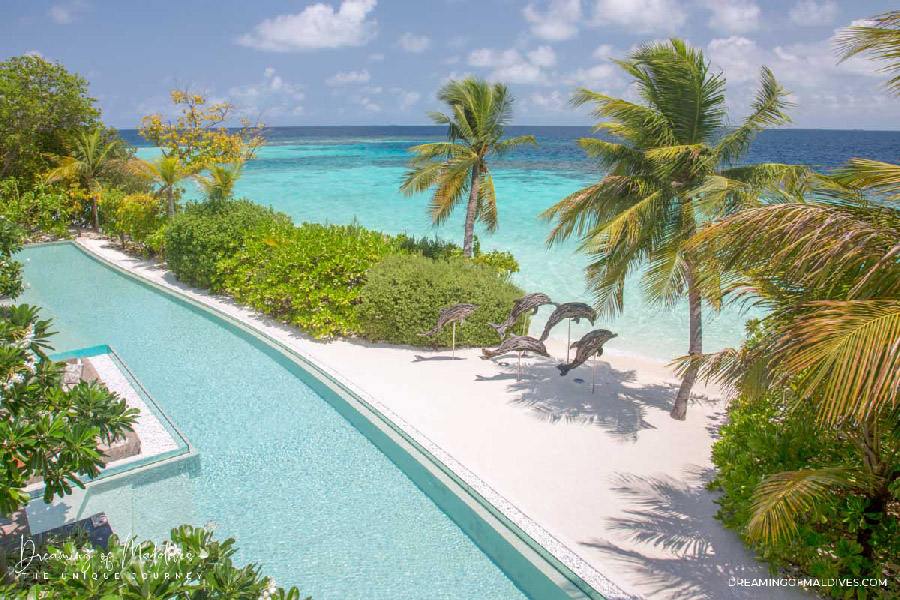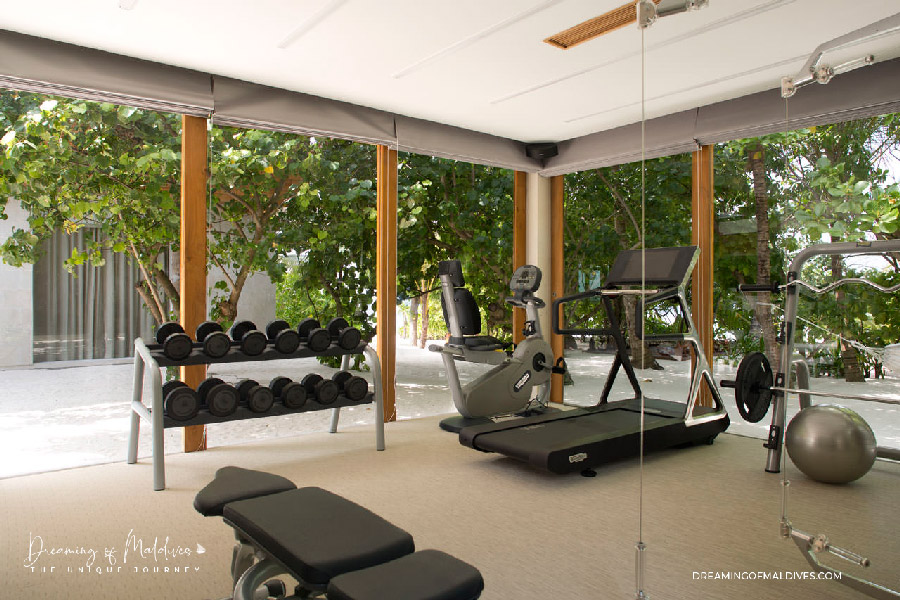 What's included when you rent Coco Privé Private Island ?
Pool And Beach
Exclusive private beaches and there are several swimming pools
Staff
Personal host
Housekeepers
Chef
Services Included
Exclusive use of the private island
All meals (breakfast, lunch, dinner & all snacks) prepared by your personal chef
Selection of unlimited beverages from the available inventory* (champagnes, wines, spirits & soft drinks)
Selection of daily spa treatments by your personal therapist (one treatment, per guest, per day)
Diving (one excursion session per day). Certified divers only
Use of non-motorised watersport and diving equipment and facilities
Laundry service
Return transfer from Male International Airport. For stays of 5 nights or more, transfers will be provided by private luxury yacht
The entire island can be rented out for 45000 USD and can accommodate up to 12 persons. Some bespoke packages are available at an additional cost.

Discover more Private Islands in Maldives
Follow us on Facebook, Youtube and Instagram
for more Maldives Dreams
Maldives TOP 10 Dreamy Resorts 2024
YOUR CHOICE. YOUR DREAM. YOUR VOICE