You can rent The Nautilus Maldives and make it your own private island. The dreamy buy-out offers you a once-in-a-lifetime experience absolutely unrivalled in exclusivity.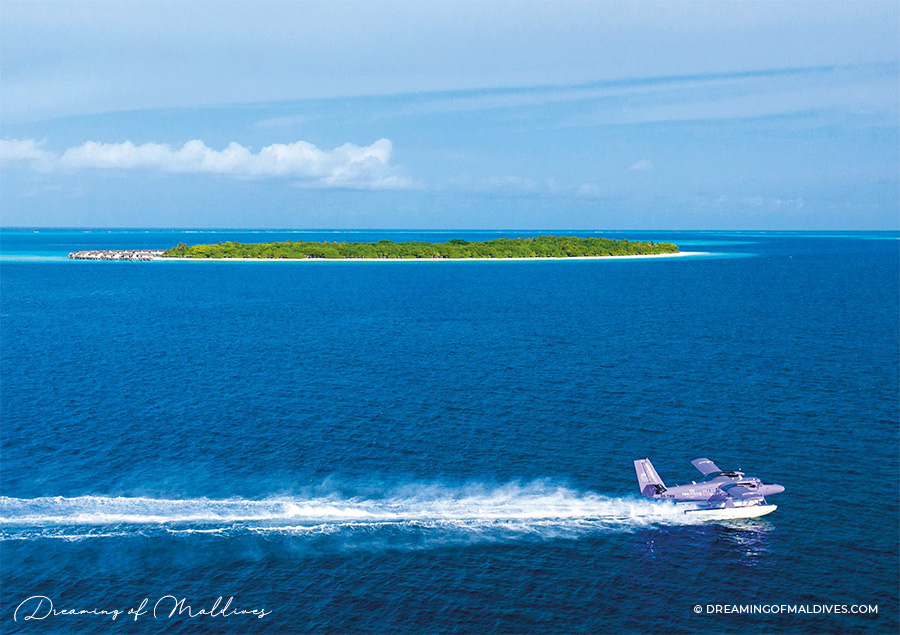 In Maldives, the Island Kingdom, you will surely find a private island to rent. It is the perfect option for beach weddings, unforgettable family reunions, milestone birthday bashes and inspirational corporate retreats. Whether low-key and intimate or grand and spectacular, the entire Nautilus team is waiting to welcome your private party, to give you the space to share, to gather, to shape your own personal journey.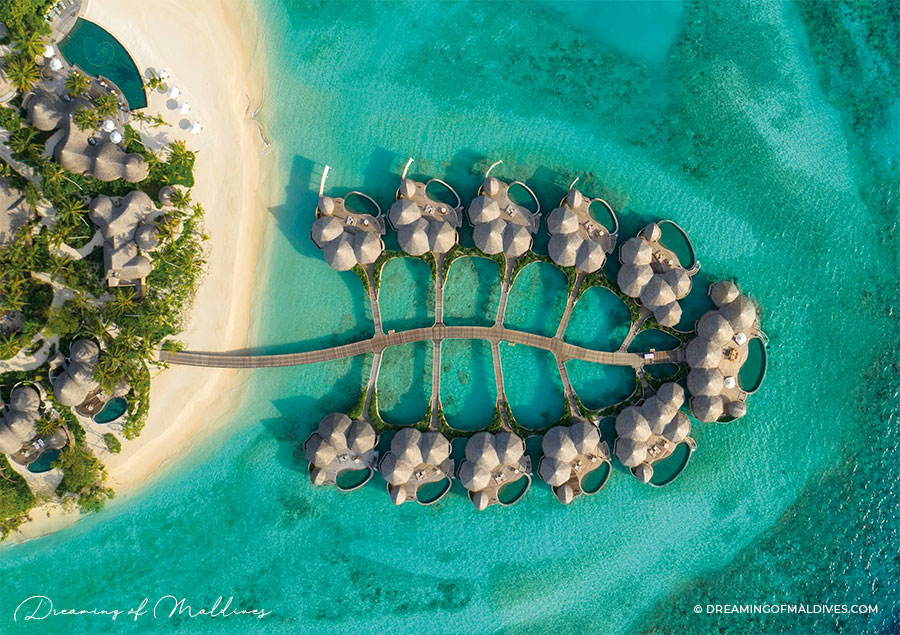 The Nautilus Maldives offers the Perfect Private Island Dream
Here is a taster of what you can expect from a private island buy-out of The Nautilus Maldives private island.
The Nautilus offers New levels of luxury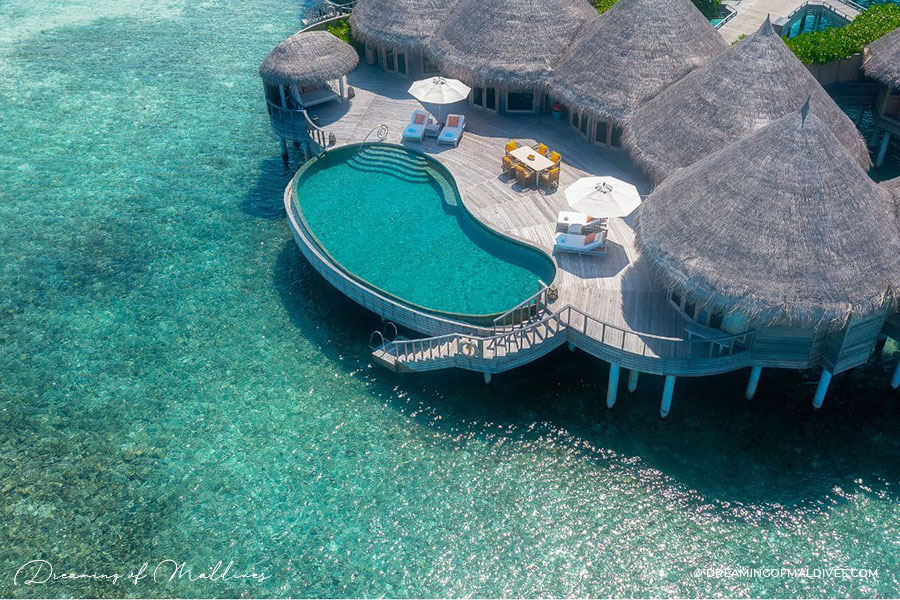 – A True Retreat with Timeless Freedom.
At The Nautilus, luxury is at its purest and all about freedom. Freedom from busyness, schedules and modern life's constant demands; from crowds and traffic jams. It's freedom to simply do – or be – as you please, enjoying meaningful moments in pristine beauty in the sole company of the people who matter most. These are life's most exquisite, priceless treasures; life's rarest luxuries.
As such, The Nautilus Maldives approach to hospitality celebrates these special freedoms.
On the island, there are no clocks, set schedules or closing times; just the natural shifts of sunrise and sunset, high tide and low tide, to gently direct the natural rhythms of your body and mind. Whether you feel like lazy champagne lie-ins and days spent floating in your private infinity pool, or whether you crave an ocean dive at dawn, you're invited to go with your own flow.
Your Private Island is a home away from home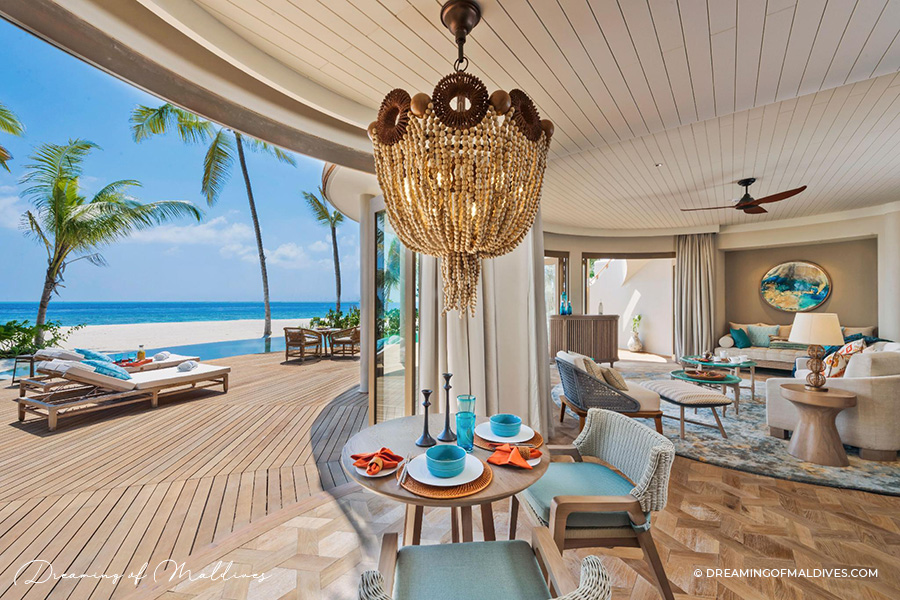 The renowned Baa Atoll – a UNESCO Biosphere Reserve – attracts guests for very good reason. With its sun-soaked sandy beaches, tourmaline ocean teeming with sea-life, spectacular sunsets, wonderfully warm people and ultra-luxury accommodation, this is the definition of an island paradise.
Such an attractive locale requires deliberate design considerations to preserve privacy and seclusion, to ensure your island getaway is truly a retreat, a paradise haven.
To this end, The Nautilus was conceived to accommodate just 26 houses and residences, each boho-chic abode generous in its layout and screened off from other guests, each a personal sanctum tailored to your tastes, combining tropical luxury with the deeply relaxing comforts of home.
The world's most attentive staff, at your call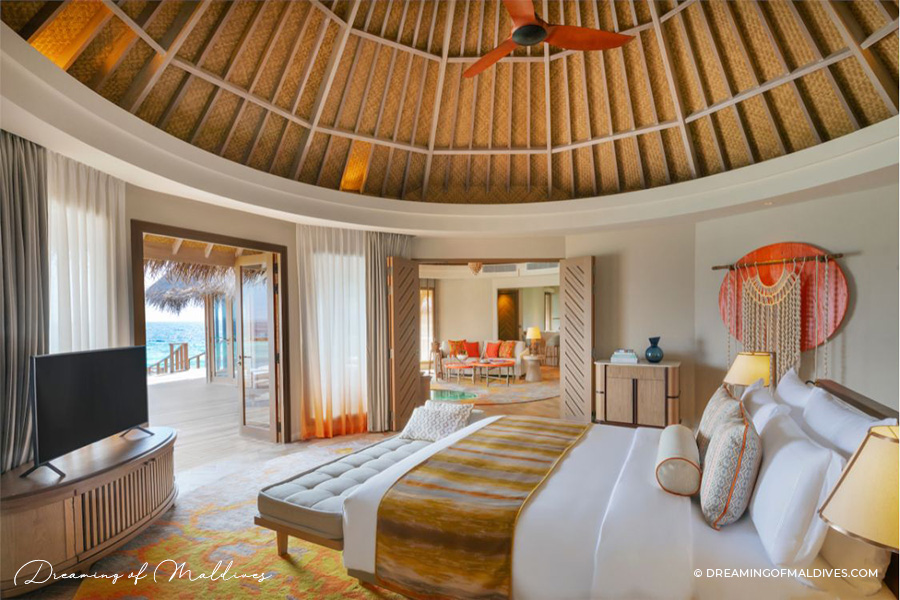 Every island lodging is assigned a dedicated House Master – a full butler service available anytime, for any request. Welcoming, warm and discreet; tuned in to individual needs and rhythms; this is bespoke service at its most attentive. You can rest assured that when your guests are not engaged in group activities and events, they are taken care of in every way, from personalised accommodation (including preferred pool temperatures, beverages, snacks and reading material) to customised itineraries suggested for every age and preference. Children and teens are spoilt with fun and engaging island-style programmes, freeing up the grown-ups to escape to the islands' Solasta Spa or on a yacht adventure. What's more, your House Master adjusts to your daily whims, allowing you to change your mind as the mood takes you.
The Nautilus offers Uninterrupted experiences and views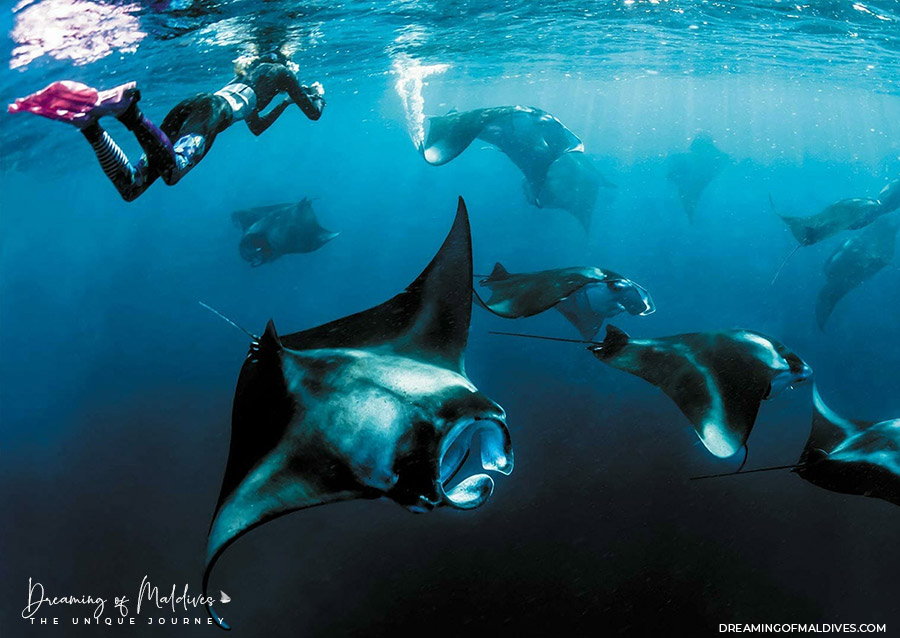 The Nautilus's free-spirited experiences are renowned in Maldives, with leisurely pastimes and high-energy adventures suited to every kind of personality and every kind of mood. And best of all, with a buy-out package these experiences are free from crowds – it's just you and your favorite people enjoying uninterrupted Maldivian bliss. Imagine sipping on complimentary cocktails at Naiboli poolside lounge, drinking in uninterrupted horizon lines, sinking into the sounds of live music and familiar voices.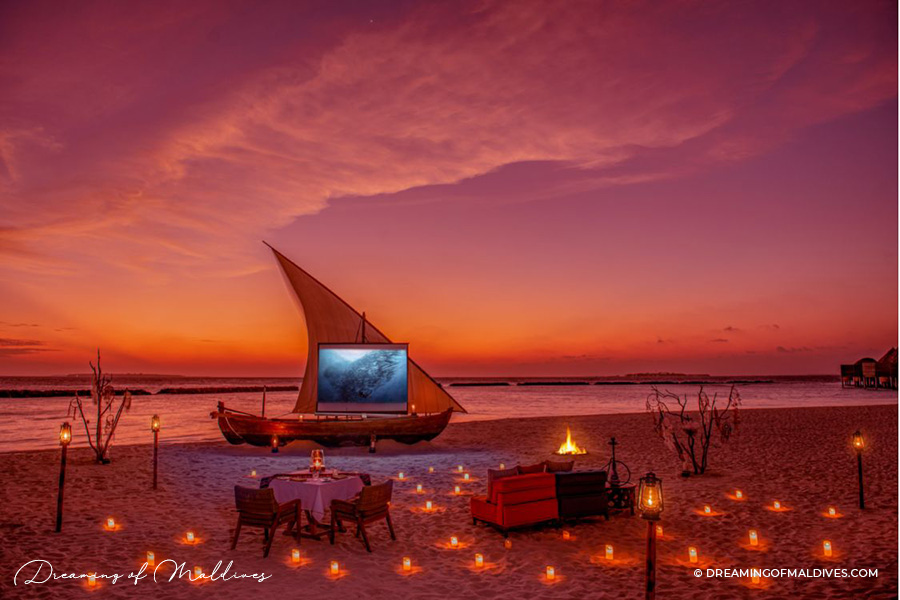 You will also swim with the majestic manta rays of Hanifaru Bay, located close to The Nautilus.
Another experience is a dreamy cinema screening under the stars with your favourite film on a secluded sandbank– complete with starry skies, comfy beanbags, and gourmet snacks and drinks.
And you're the only ones invited !
Private dining that's truly private

In keeping with the spirit of freedom, the island style of dining is unscripted – meaning that culinary creations cater to your particular tastes – and your imagination.
The Nautilus Maldives award-winning chefs are your personal chefs; the island is your private dining room.
Fancy a nine-course wedding banquet with all the bells and whistles ? or a laidback beach barbecue with long-lost relatives ?
Don't forget to consider your ideal dining venue – perhaps one of the resort gorgeous restaurants, or maybe on the beach, cast away on a far-flung sandbank.
The Nautilus Maldives excels at creating unique, festive gastronomical delights that beautifully complement your vision.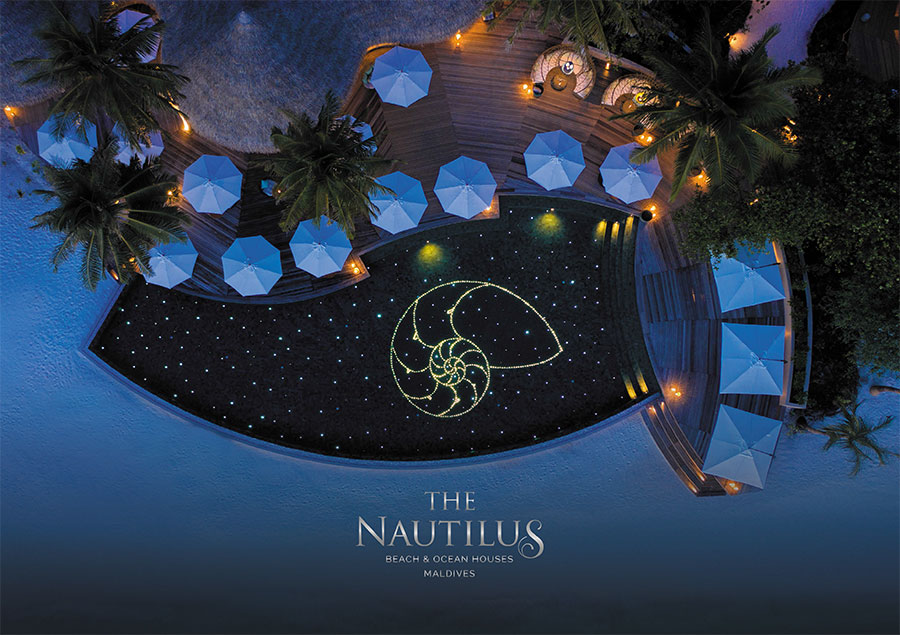 Together with The Nautilus we would be delighted to curate your bespoke buy-out package to help you realize your once-in-a-lifetime dream event, or simply to celebrate life.
Get in touch with me at rozenn@dreamingofmaldives.com or see below to customize your journey :
BOOK The Nautilus Maldives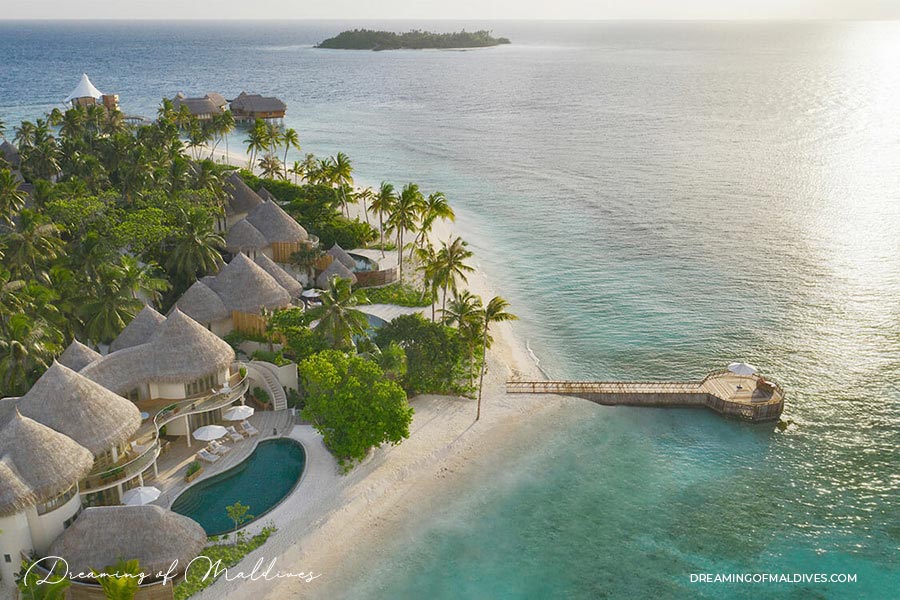 in association with our trusted partner
& personal counsellor in Maldives
more private islands for rent in maldives /

Gaathafushi is W Maldives Dreamy Private Island, a secluded tiny paradise island located at 5 mns by speedboat from the resort. A Dream Island…

Are you Dreaming of the ultimate private island wedding in Maldives ?At CROSSROADS Maldives couples can now rent SAii Lagoon Maldives or Hard…

Where could you find more privacy than on a private luxury island in the Maldives ? The destination offers many extraordinary secluded little…
Follow us on Facebook, Youtube and Instagram 
for more Maldives Dreams & Stories
Maldives TOP 10 Dreamy Resorts 2024
YOUR CHOICE. YOUR DREAM. YOUR VOICE