Coco Prive Kuda Hithi Island welcomes a new general manager, Paul Vincent Benedict Brown, who previously worked at Buckingham Palace for the Queen as the new general manager of the extraordinary Maldives private island.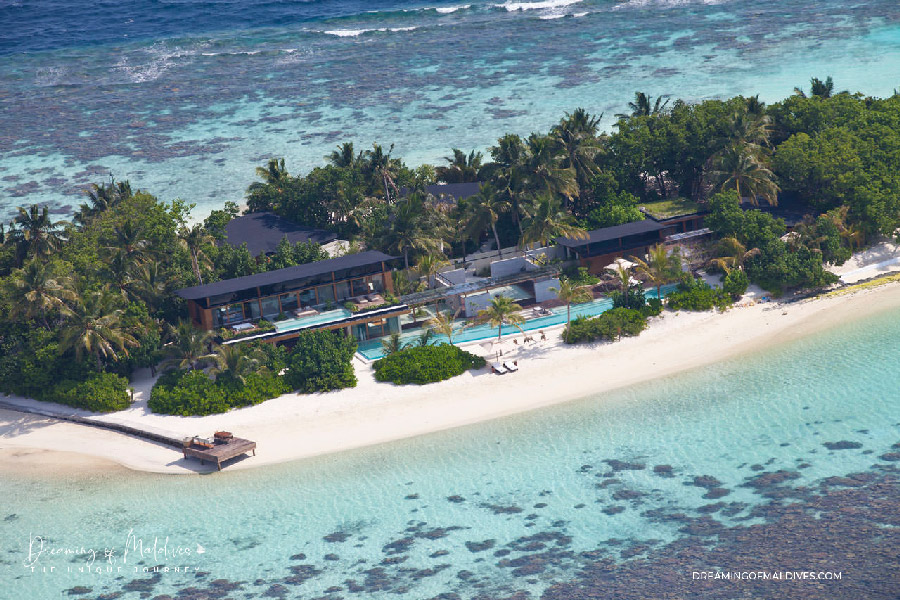 Paul's main focus is to ensure that guests of the private island will be treated like real royalty and to create a sense of familiarity and intimacy for each guest that genuinely symbolizes the vision of Coco Privé Kuda Hithi Island Maldives.
Trained by the Household of Her Majesty Queen Elizabeth II, Paul is the founder and owner of White Glove Consultancy Services, a company that specializes in educating resorts, villas, private households and butlers on everything pertaining to first class service.
It is noted that during his time at Buckingham Palace, Paul's duties bestowed him with the privilege to serve Her Majesty Queen Elizabeth II's, as well as taking care of visiting Heads of State. On numerous occasions, Paul was also chosen to work privately for individual members of the immediate Royal Family in Buckingham Palace and at their private residences.
"I am excited to have taken on the responsibilities of General Manager here at the magnificent Coco Privé Kuda Hithi Island in Maldives, and it is with great pleasure that I look forward to working with the team that has so successfully launched this extravagant island. With my experience of etiquette and protocol in the performance of butlering duties, I am confident that we will elevate service levels to new heights, ensuring a Uniquely Coco stay for our guests ! "- Paul Vincent Benedict Brown
Brown will oversee the operation of Coco Prive Kuda Hithi Island while working with Armand Chaudhary, the newly appointed COO of Sunland Hotels and Coco Collection.
More about Coco Prive Kuda Hithi Island and Private Islands in Maldives
Coco Privé Kuda Hithi Private Island Maldives is one of the world's most exclusive private island with…
Sophie Turner and her boyfriend Joe Jonas are holidaying in Maldives. For this dreamy holidays they…
You can rent The Nautilus Maldives and make it your own private island. The dreamy buy-out offers you…
Gaathafushi is W Maldives Dreamy Private Island, a secluded tiny paradise island located at 5 mns by…
Follow us on Facebook, Youtube and Instagram
for more Maldives Dreams
Your TOP Best Maldives Resorts 2023
YOUR CHOICE. YOUR DREAM. YOUR VOICE
[ Official ]
Traveler's Choice
12th Edition