The stunning Nautilus Maldives offers the possibility to swim with Manta Rays in Hanifaru Bay during a Symposium held in Baa Atoll.
If you are looking for experiences that give meaning to your lives, like swimming with Manta Rays in Maldives and living a Boho Chic vacations in an extraordinary resort, The Nautilus Maldives could be one of the best place to stay right now.
The resort is running a Manta Ray Symposium as part of the manta ray season which runs from May to November in the Maldives.
Snorkeling with Mantas at The Nautilus Maldives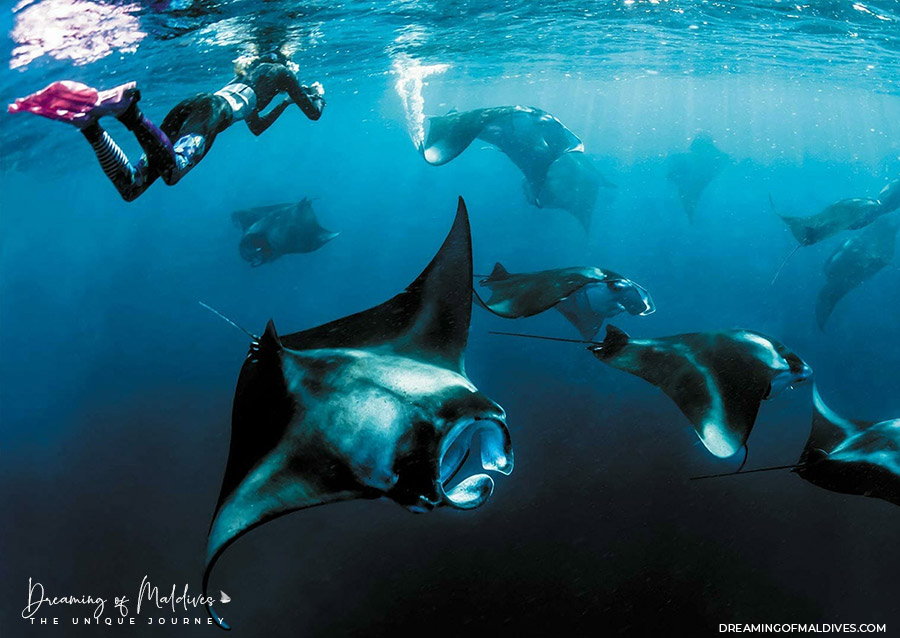 The Nautilus Maldives Manta Ray Symposium 2022
The Nautilus Maldives, which benefits from its proximity with the biggest manta feeding hotspot in the world – Hanifaru Bay, launches "The Manta Ray Symposium" in view of the upcoming Manta Ray Season in the Maldives.
The ultra luxury island retreat has lovingly crafted this beautiful event together with its resident marine biologist expert and AquaNautica team.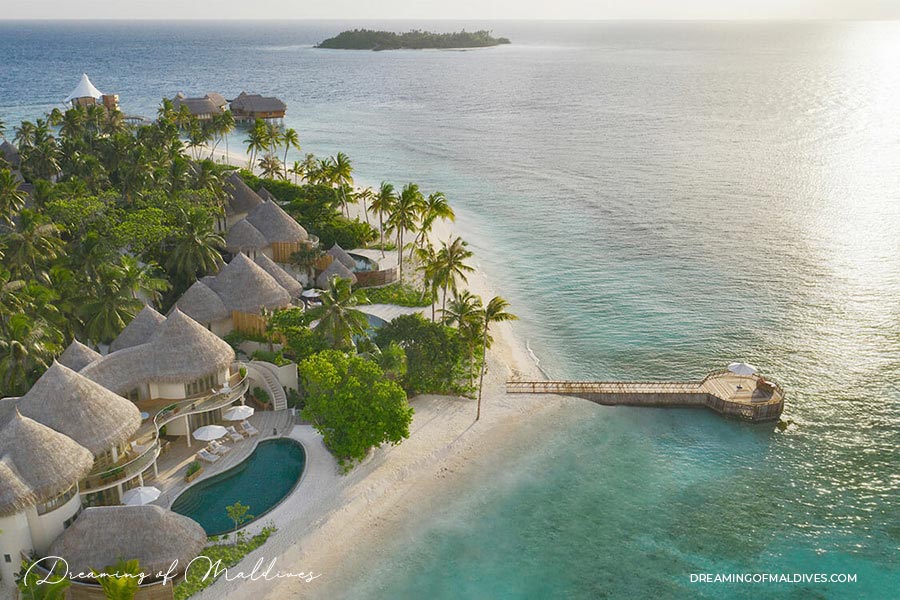 During this event, the marine biologist will share valuable knowledge with The Nautilus' guests in a casual and free-spirited atmosphere as well as accompany and guide The Nautilus guests on private excursions within Hanifaru Bay's waters and coordinate with the Hanifaru Bay park rangers, who are experts in ensuring guests enjoy the most rewarding sighting opportunities.
Resort guests can take part in snorkeling sessions, which can even take place during full moons, to get closer to the group of up to 200 manta rays who congregate in the bay.
In convivial discussions, whilst guests are sipping fine concoctions created by The Nautilus's mixologist, the resident marine biologist expert will share in-depth knowledge about these beautiful, captivating, and mysterious creatures, different species, breeding and feeding habits and about Hanifaru Bay itself.
In close interaction, the marine biologist and AquaNautica team will ensure that guests leave with an enriching experience and unforgettable moments spent amongst the corals and sea life of the UNESCO Biosphere Reserve.
Activities will include The Nautilus' marine biologist giving talks on manta rays and taking guests on private trips to nearby Hanifaru Bay where the rays congregate in large numbers every year.
Manta Rays in the Maldives
Typically known as Mobula Alfredi, manta ray is not only one of the largest but also one of the most iconic marine species in Maldives waters.
Manta Rays literally surround The Nautilus Maldives
Video of 3 Mantas filmed on The Nautilus Maldives Reefs
In Maldives, snorkelers and divers are far more likely to witness the grandeur of Mobula Alfredi than, for example, the Oceanic Manta Ray species, because they prefer communing in far shallower waters and are typically more sociable.
Manta Facts
Manta Rays have an average width of 325cm-400cm, weight of 700kg and a life span of around 40 years.
Manta Rays will continue to grace Hanifaru Bay's waters and Baa Atoll for many years to come.
Along with a few whale sharks, these manta rays display the unforgettable spectacle known as cyclone feeding. In this particular location, cyclone feeding can consist of more than 100 individual mantas. This special behavior is almost exclusive to Hanifaru Bay, the only location where you're allowed to swim and snorkel with these beautiful creatures.
About Hanifaru Bay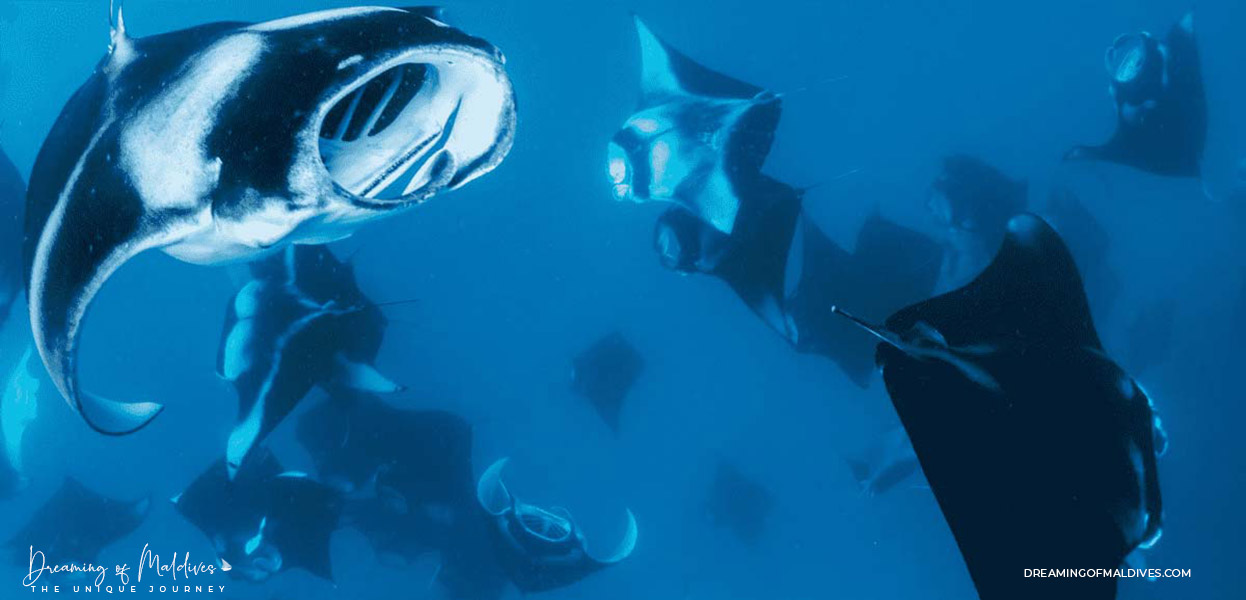 Hanifaru Bay is part of a Unesco Biosphere in Baa Atoll and is only a 15-minute yacht trip from The Nautilus. The bay is known as one of the world's top "feeding hotspots" for manta rays.
The area is unique as it has a vigorous water circulation system due to the funnel-like reef shape – approximately 1,300m long and 600m wide. During the north-western monsoon (May to November), enormous quantities of plankton get trapped in the bay, creating what is known as plankton 'soup', which attracts large numbers of filter feeding megafauna' such as whale sharks and manta rays.
About The Nautilus Maldives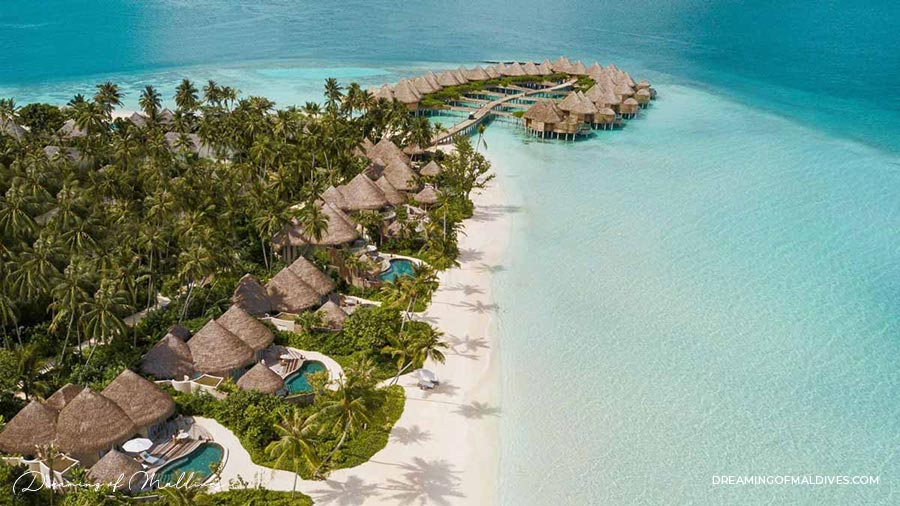 The Nautilus Maldives is a highly personalized private luxury resort in Baa Atoll with 26 beach and ocean houses where every experience is tailored to you.
Each villa house has its exclusive personal sanctum with its own separate living room and private pool, infusing the comforts of a home with a bohemian whimsy that invites you into the barefoot life.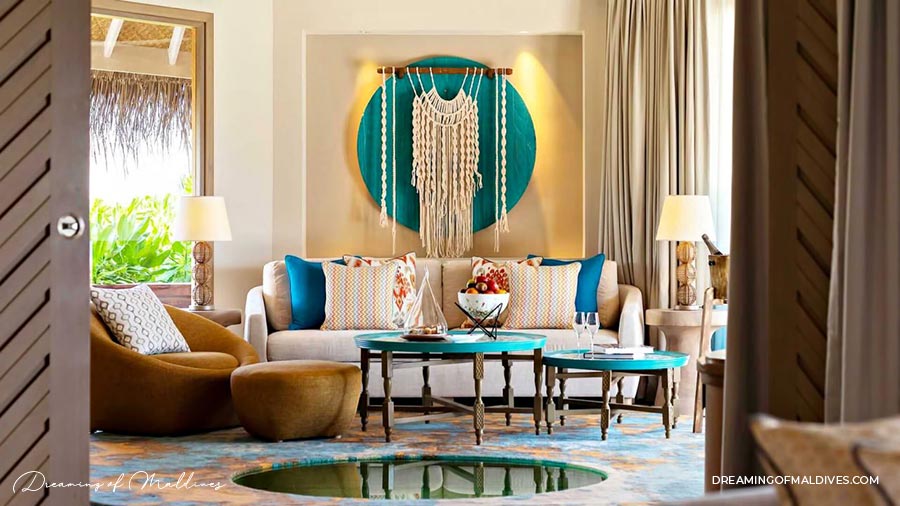 With its modern bohemian style, and concept of absolute freedom for its guests, who enjoy no rules, no dress codes, no set restaurant hours, no fixed menu choices, its driving philosophy is to make guests feel not only completely at home, but also as if time itself no longer exists.
BOOK The Nautilus maldives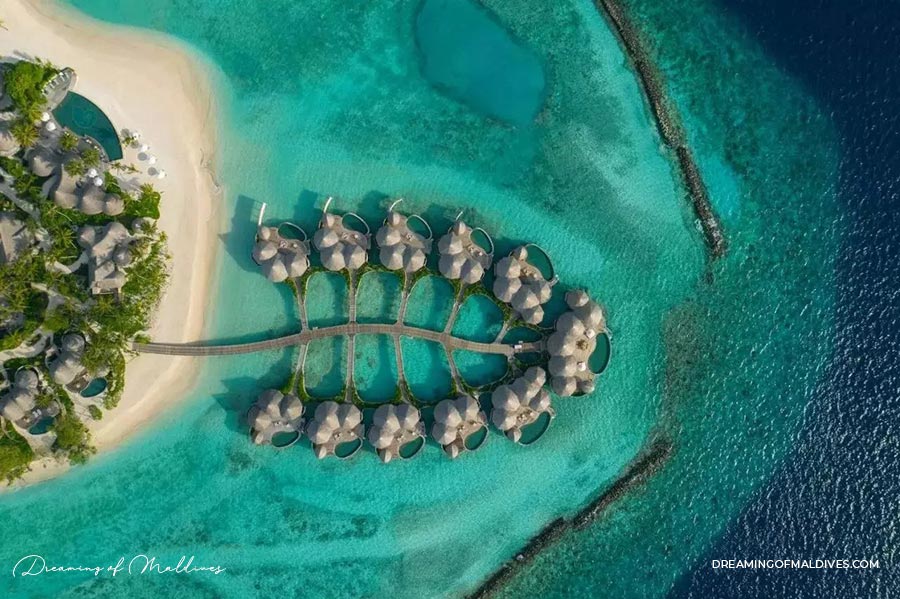 in association with our trusted partner
& personal counsellor in Maldives
OTher Resorts close to Hanifaru Bay

Dreaming of swimming with whale sharks meanwhile holidaying in Maldives ? Your dream is about to come true with this complete guide dedicated…
Hanifaru BAy

Welcome to Hanifaru Bay, the World's largest known aggregation of Manta Rays and a Whale Shark hotspot where each summer, the sea giants…
Follow us on Facebook, Youtube and Instagram
for more Maldives Dreams & Stories
Your TOP Best Maldives Resorts 2023
YOUR CHOICE. YOUR DREAM. YOUR VOICE
[ Official ]
Traveler's Choice
12th Edition