Here are my TOP 5 activities and things to do at Baros Maldives : Get away on a secluded sandbank, Listen to Live Jazz Music at Sunset, Dine in the middle of the lagoon, Celebrate your Love, Stargaze from your Water Villa deck.
Discover these amazing experiences in details.


Here Are My TOP 5 Things To Do At Baros Maldives
Get Away from It All on a secluded sandbank
At 15 minutes west by launch from Baros Maldives lies a gorgeous private Sandbank. This magic place can be yours for a diner, a BBQ, a private Cocktail, a Wedding ceremony and more, at any time, from Sunrise to Sunset.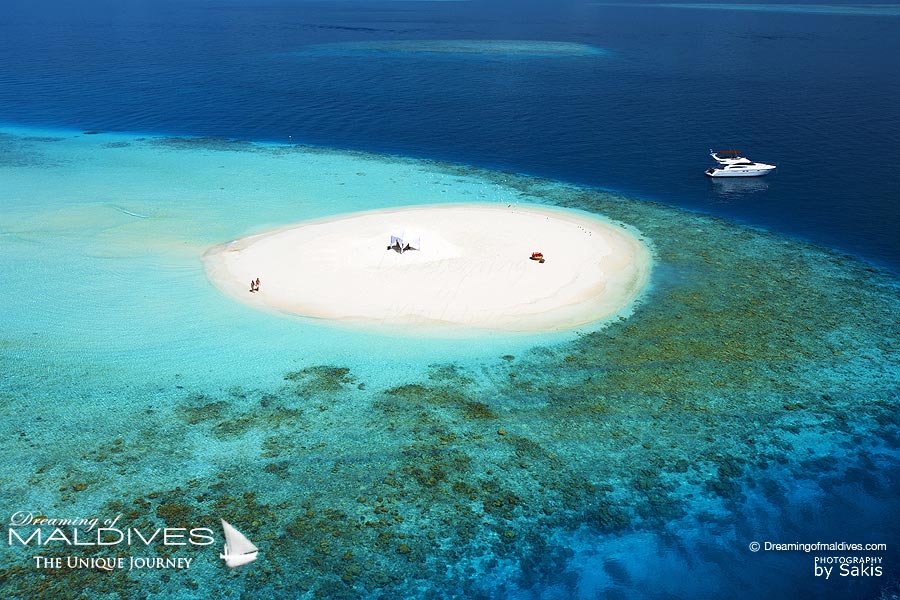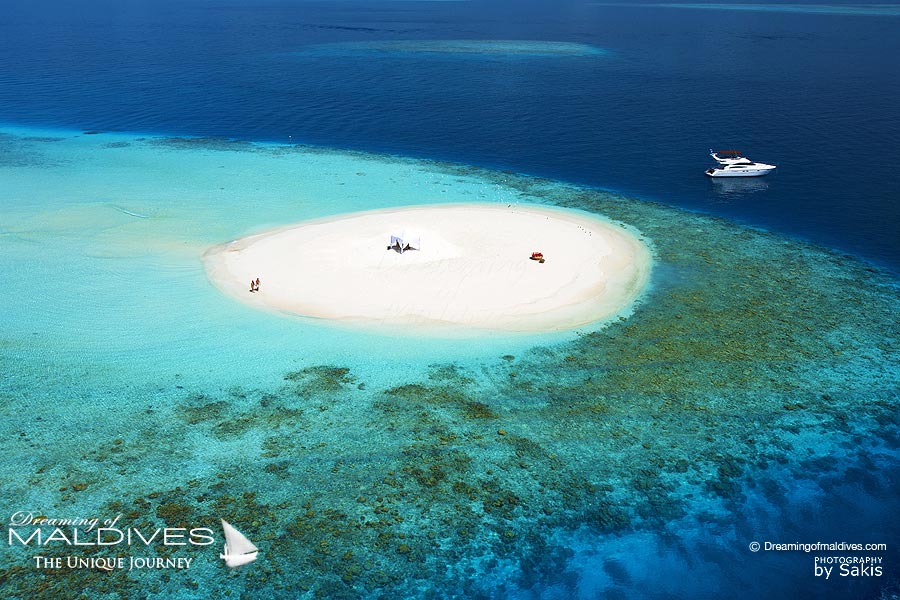 Listen To Live Jazz Music at Sunset at The Lighthouse Lounge Bar
The Lighthouse Lounge Bar is located upstairs the Lighthouse where you can enjoy 360-degree panoramic views with a Champagne or a precious Wine from the Cellar. Jazz Music is played once a week. The Lounge Bar is ideal place to be at the end of the day.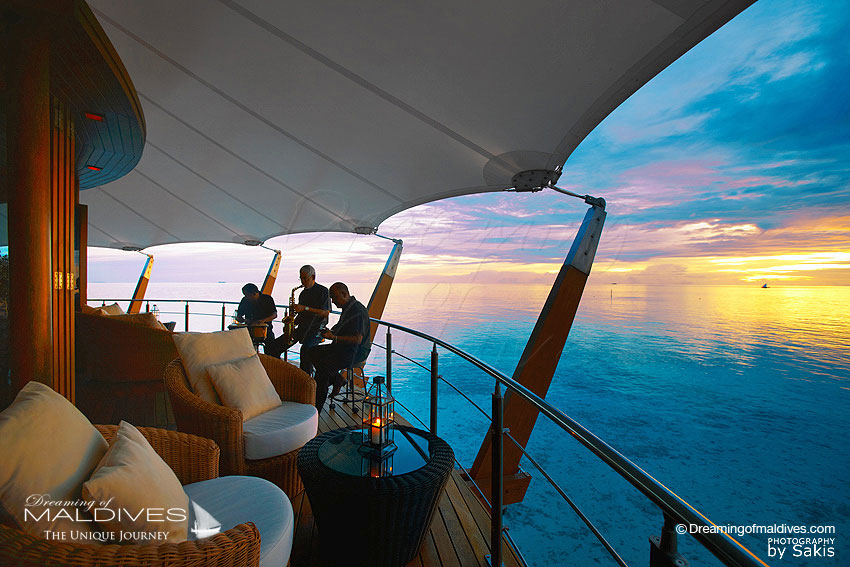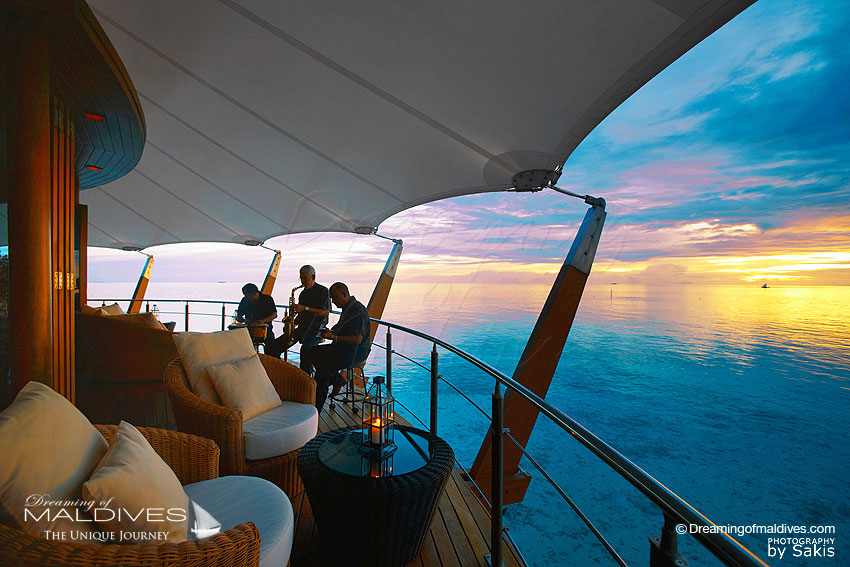 Celebrate Your Love. Baros Vow and Wedding Ceremony
Famous for its romantic atmosphere, Baros is an ideal intimate place for Nuptials. Wedding Ceremonies & Vows Renewals are beautifully organized on the beach or on the resort private sandbank. A dedicated and experienced Team will arrange everything to create your Perfect Moment.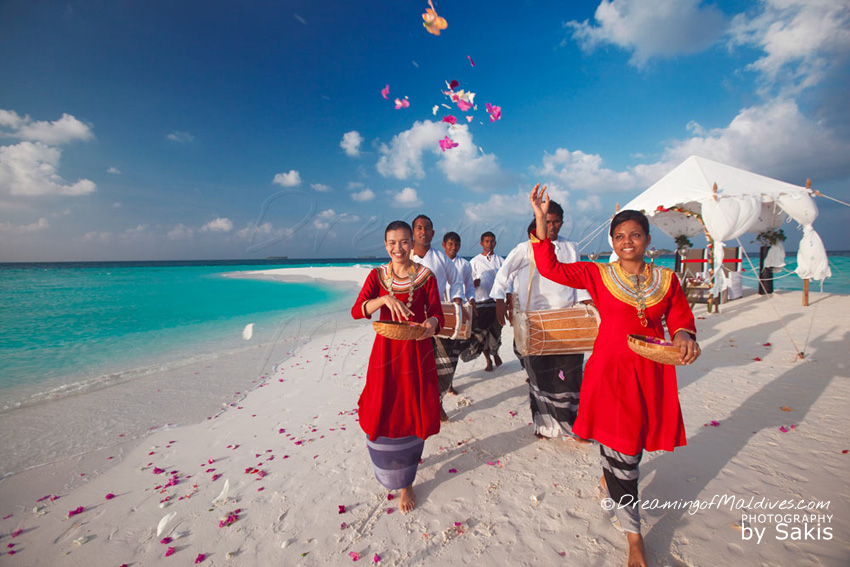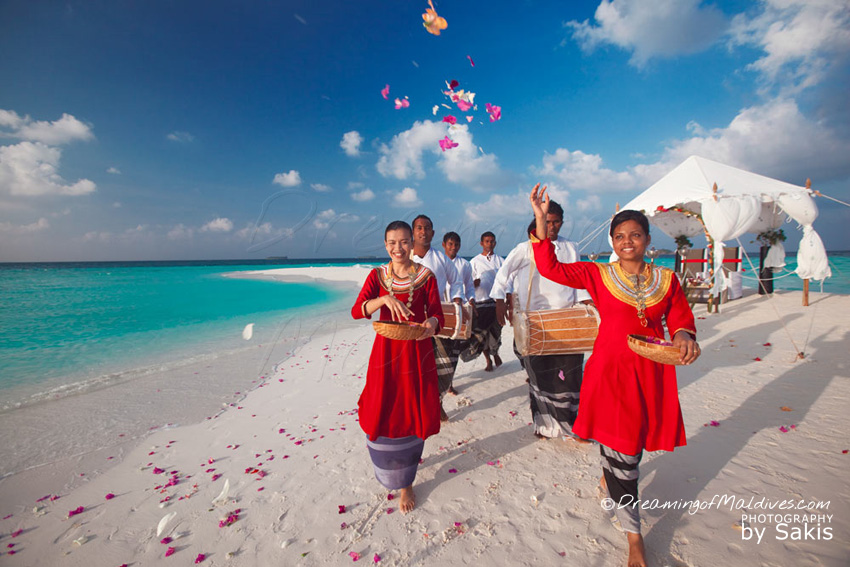 Dine in The Middle of the Lagoon
The Piano is uniquely settled in the middle of the lagoon. With absolute privacy and 360 Degree views on the Ocean, this spectacular place is on my top list for a Private Dining experience. An experience of a kind.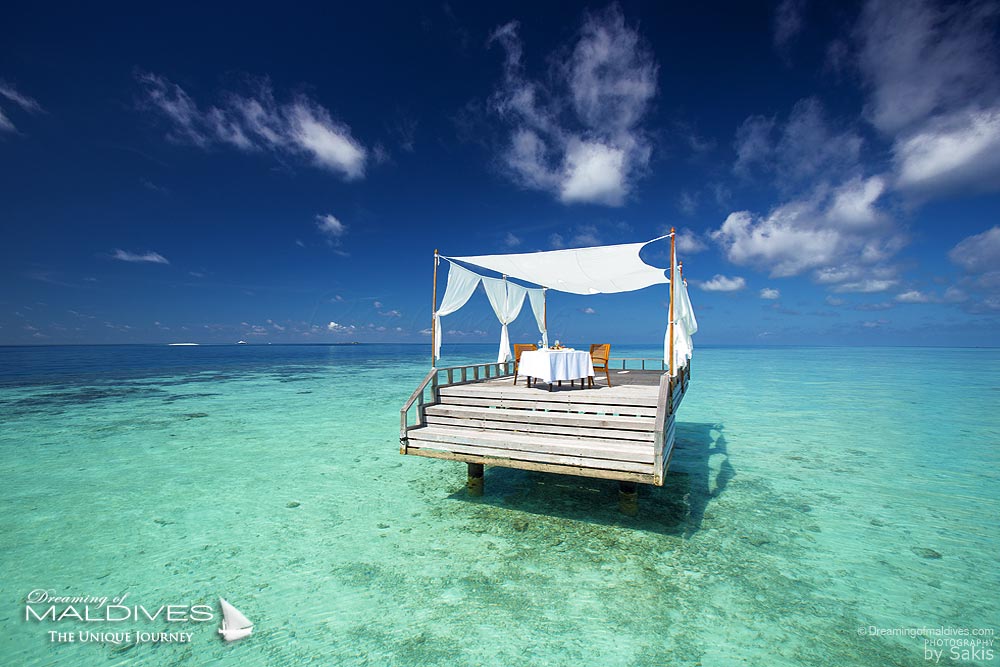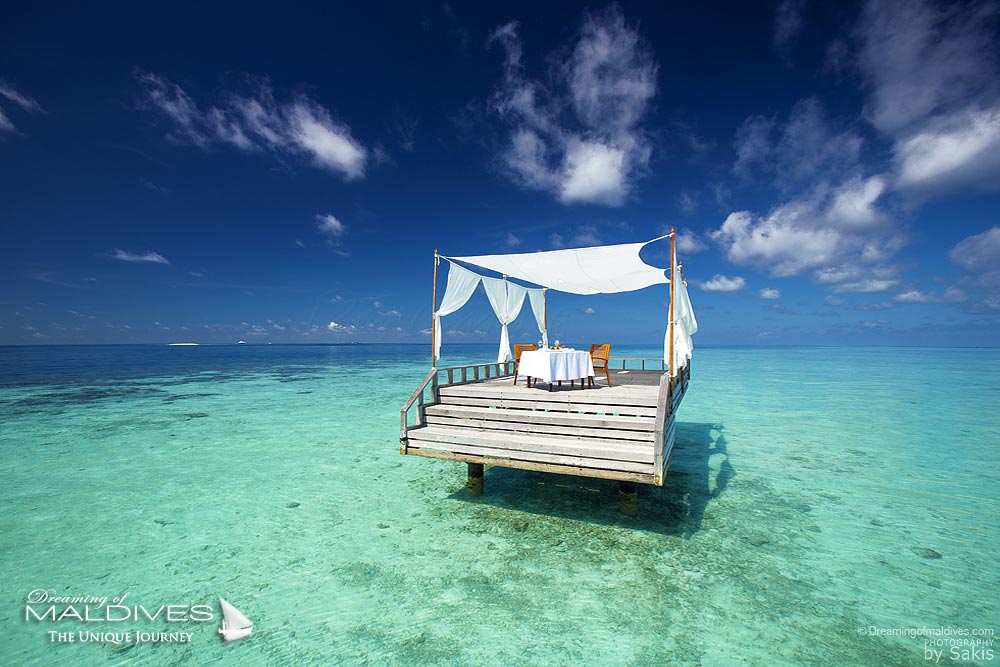 Stargaze from your Water Villa deck
Baros Maldives offers several types of villa on the beach and overwater with or without pool.
At night, from your water villa deck, when the sky gets clear, lay down on your private deck and watch the starry sky above.
Observe the Milky Way, spot shooting stars and satellites. Get amazed and finish your night lulled by the sound of the sea.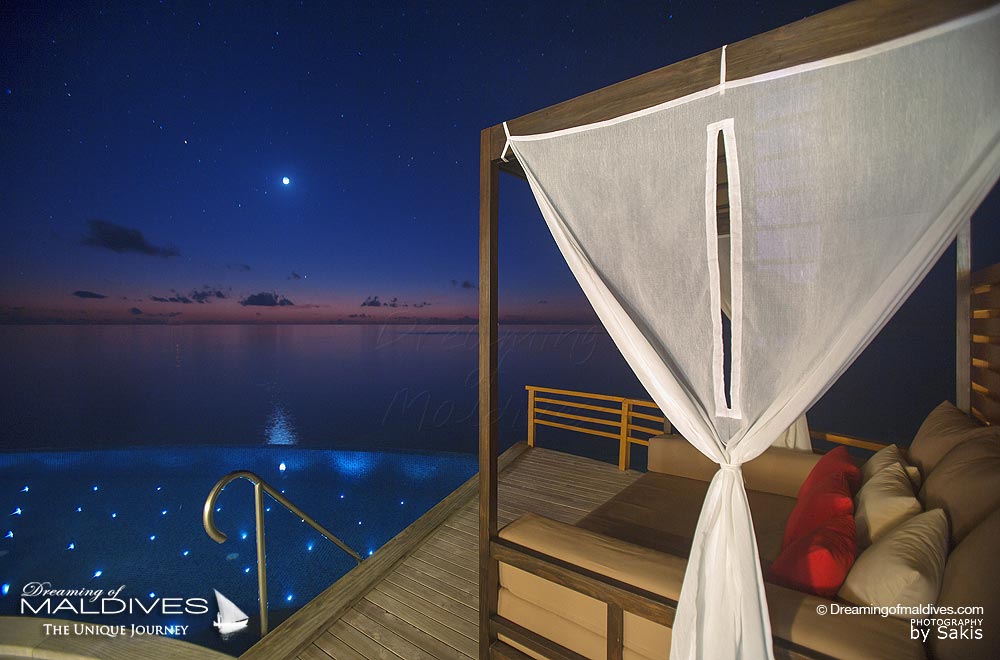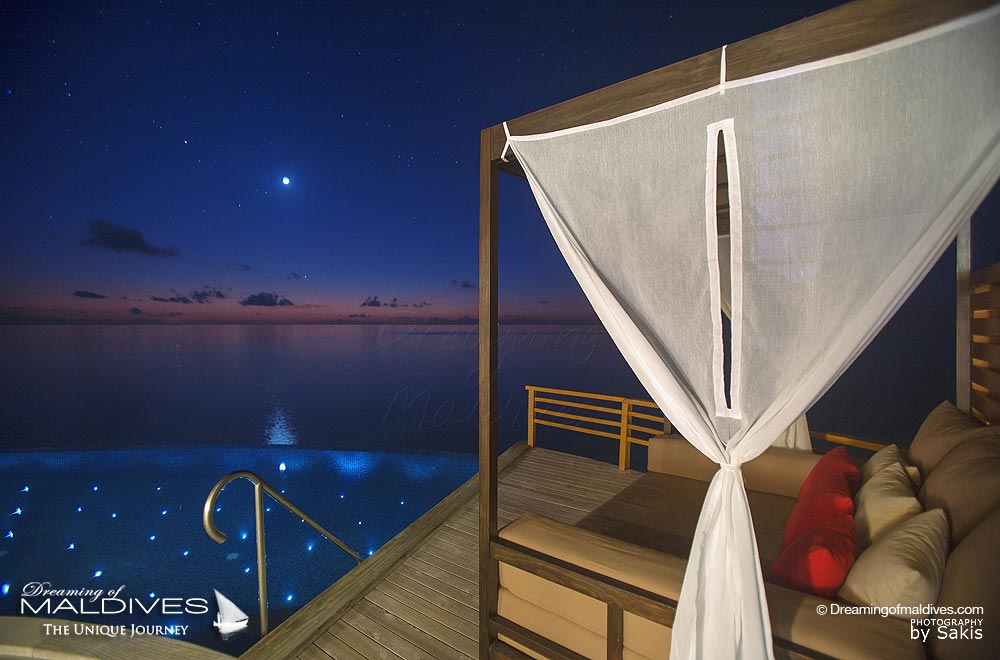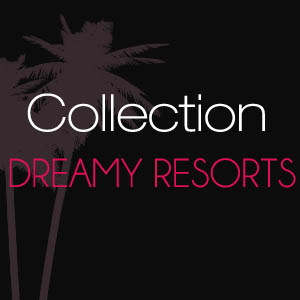 A Few words about Baros Maldives

Baros Maldives is an idyllic island for a honeymoon or just a romantic getaway.
This little haven of tranquility, renowned in Maldives for its romantic charm, will seduce the most exigent travelers in love…
The hyper Romantic Resort features 75 pure Maldivian-style tropical Chic villas all nestled in tropical vegetation along the lagoon or over water.
Gourmets will appreciate the quality of the table which stands for years as one of the best cuisine in the Maldives.
Baros Maldives is also an Ideal gateway for diving with some of the best spots at a close reach and amazing Coral reefs located close by the beach villas for a wonderful snorkeling.
A wide variety of sports and leisure activities allow each and eveyone to get a fun and dynamic time if need.
Baros Maldives Spa, located in the heart of the island beautiful gardens is totally dedicated to providing personalized care and beauty rituals.
Category : 5***** Ultra
Number of Villas  : 75 Villas PLUS 1 Luxury Dhoni
Island Size : Width – 303m / Length – 348m

Follow us on Facebook, Youtube and Instagram
for more Maldives Dreams
Your TOP Best Maldives Resorts 2023
YOUR CHOICE. YOUR DREAM. YOUR VOICE
[ Official ]
Traveler's Choice
12th Edition