Since March 05th 2022, you can enter the Maldives without a negative PCR test. The booster dose is not necessary to benefit from this new measure.
You are welcome to enter the Maldives without a negative PCR test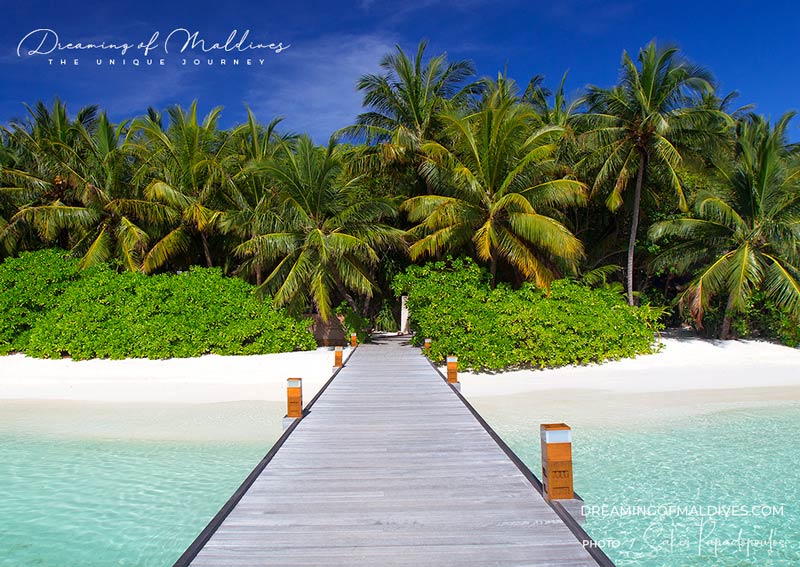 Maldives Travel news.
The Maldives Health Protection Agency (HPA) decided to revise the PCR test required to enter the Maldives since the reopening of borders.
Since May 2021, after its lift, a negative PCR test was again mandatory to enter the Maldives and this, even if you were fully vaccinated.
Due to increase in cases around the world, the Maldives authorities unfortunately had to restraighten the measures to keep the destination as safe as possible.
See also :
Maldives news. April 2021 : The Maldives lift the mandatory negative PCR test for tourists who are fully vaccinated.

Since March 05th 2022, passengers entering to Maldives are NO LONGER required to present a PCR negative test result upon arrival if the individual(s) have completed the prescribed dose(s) of a Covid-19 vaccine that is being approved by the Maldives Food & Drug Authority or by the World Health Organization (WHO) Emergency Use Listing (EUL) and at least 14 days have passed since.
Booster dose(s) are not required to be eligible for this exemption.
requirements for Guest houses
Tourists who spend their holiday in tourist facilities in inhabited islands are NO
LONGER required to do a PCR test when departing from respective inhabited islands.
About the IMUGA
The IMUGA ( Health declaration ) must still be completed on Maldives Immigration Office website at : imuga.immigration.gov.mv before your trip.
What is the Imuga form?
The Imuga form is the Maldives Immigration electronic Traveller Health Declaration. You need to fill it up 48 hours prior your departure to the Maldives. You cannot enter without it.
What if I test positive in Maldives?
If you test positive meanwhile you're in Maldives, you will be placed in isolation for 14 days at your own expense and the rest of your family or group or your partner will be placed in quarantine for 14 days at your expense.
Make sure you have travel insurance that covers such an event.
+ Click to see the PCR requirement document / Maldives Ministry of Tourism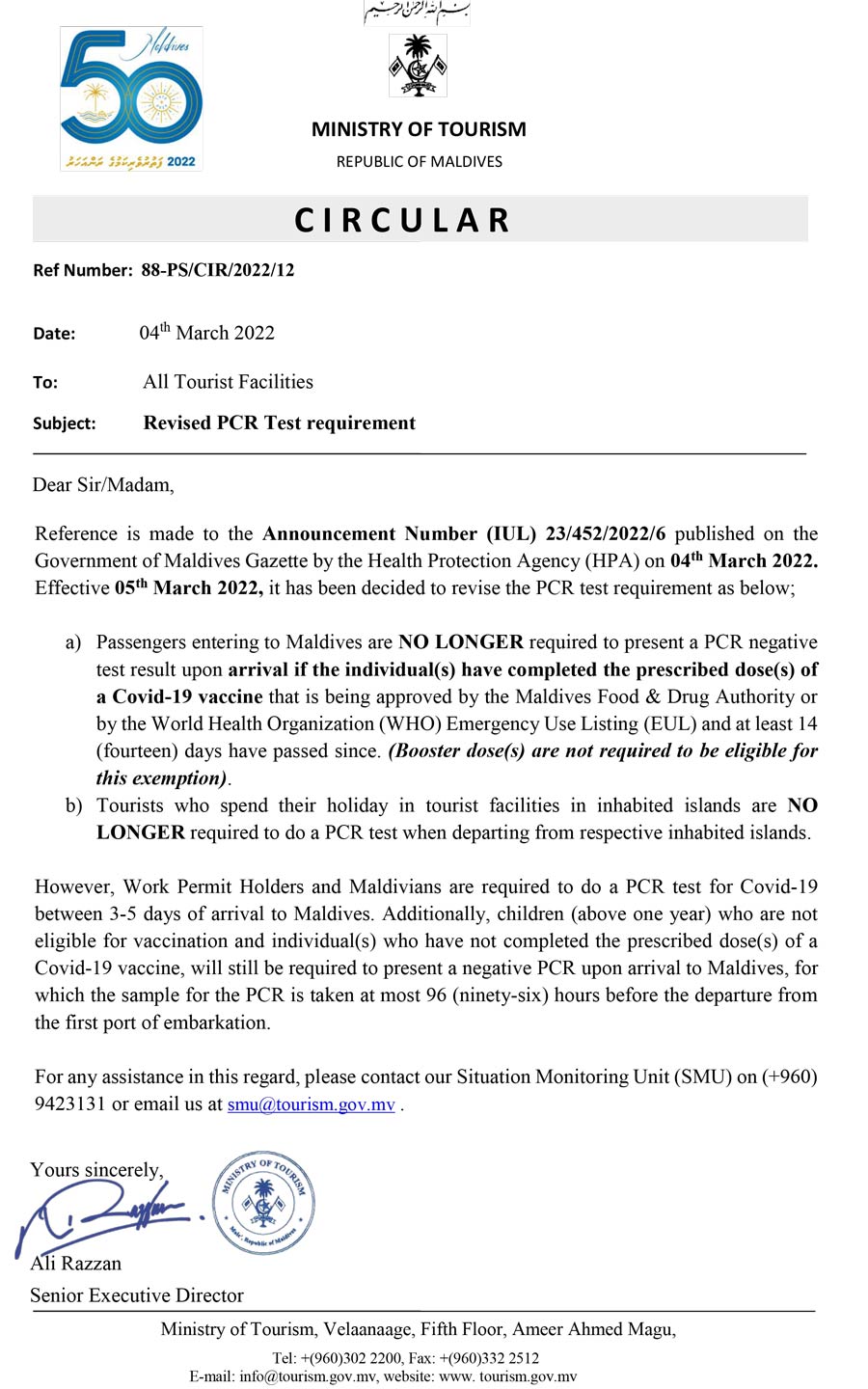 travel advice and news for Maldives COVID-19
Travel to the Maldives during the Pandemic. All news and stories
Follow us on Facebook, Youtube and Instagram
for more Maldives Dreams & Stories
Maldives TOP 10 Dreamy Resorts 2024
YOUR CHOICE. YOUR DREAM. YOUR VOICE