Velaa Private Island was voted Best Maldives Resort 2022 at the TOP 10 Dreamy Resorts survey by Dreaming of Maldives readers.

Every year, since 2011, for our TOP 10 Maldives Dreamy Resorts survey, Dreaming of Maldives asks readers and travelers to cast their votes for the top hotels and resorts in Maldives.
This year Velaa Private Island was voted Best Maldives Resort.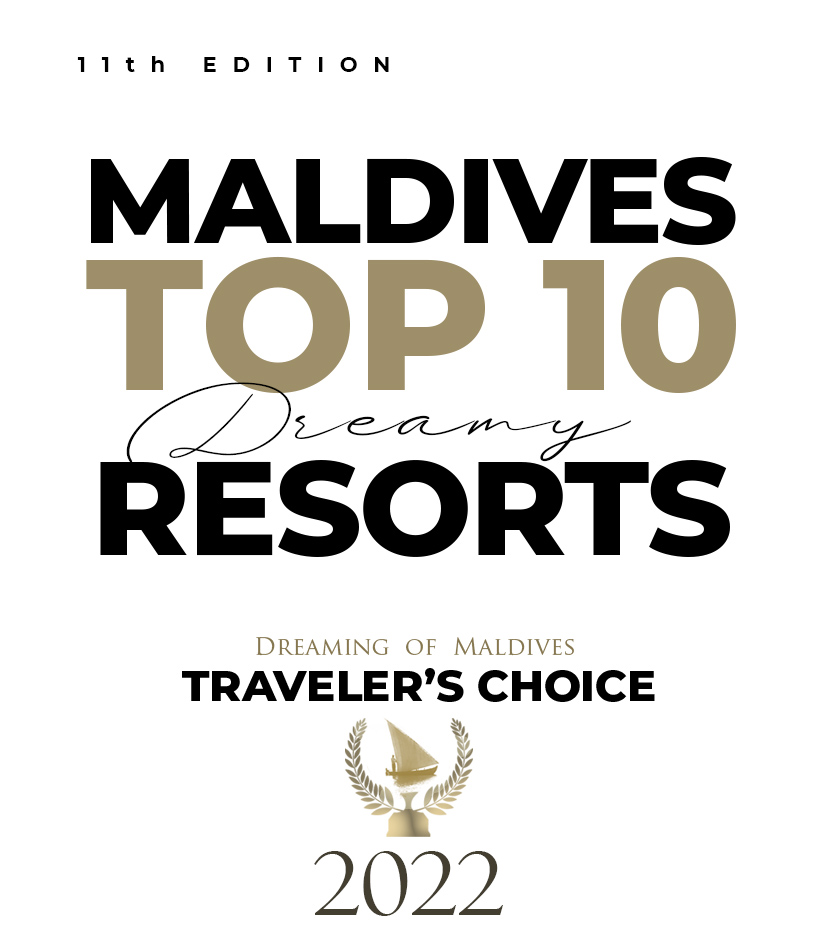 # 1 . Velaa Private Island
# 2 . One&Only Reethi Rah
# 3 . Waldorf Astoria Maldives Ithaafushi
# 4 . JOALI Maldives
# 5 . Amilla Maldives Resort & Residences
# 6 . Soneva Jani
# 7 . Patina Maldives
# Gili Lankanfushi Maldives (ex-aequo )
# 8 . Baglioni Resort Maldives
# 9 . Milaidhoo Island Maldives
# 10 . Vakkaru Maldives




Velaa Private Island Best Maldives Resort 2022
Located in Noonu Atoll, Velaa Private Island is one of the Maldives most exclusive Luxury Hotel. Designed by Czech architect Petr Kolar, the elegant private island is a superb fusion of Maldivian culture and contemporary luxury.

The island is just under 20 hectares in size, around half a kilometre in either direction, providing both exclusivity and privacy. Velaa is surrounded by a big blue lagoon, ideal for water sport fanatics, and by untouched reef ideal for snorkeling.

Velaa overall design concept is contemporary, yet intimate, with Maldivian nuances. The private island 45 beach and overwater private villas, houses and exclusive residences are sumptuously furnished and all fitted with a large infinity pool.
Each of the private retreats is built using local materials, combining contemporary flourishes with interiors designed for sensory exploration. Generous terraces and sultry gazebos are positioned to maximize shade, breeze, views and privacy, allowing for total immersion in nature.
For the epicurean, Velaa boasts an extraordinary culinary experience with several venues and an extensive wine cellar.
Some of the Indian Ocean's finest wines are found at the Tavaru tower, one of the island most recognizable venue. At the top of the tower, with amazing views over Velaa and the horizon, seats a Japanese Teppanyaki reachable by a lift.

Tavaru tower

Velaa Private Island features a superb spa managed by Clarins which also showcases the first Snow Room in the Maldives among other exclusive treatments like the Wolke 7 Cloud 9, a holistic spa treatment concept designed by Sha, a Viennese artist and perception researcher.

Velaa is also known for its dreamy golf course and academy, designed by Jose Maria Olazabal, which includes a state-of-the-art simulator.

The private island boasts some of the newest hi-tech water sport toys and equipment, a state-of-the-art fitness club, a climbing wall and a covered tennis court among many other exclusive services.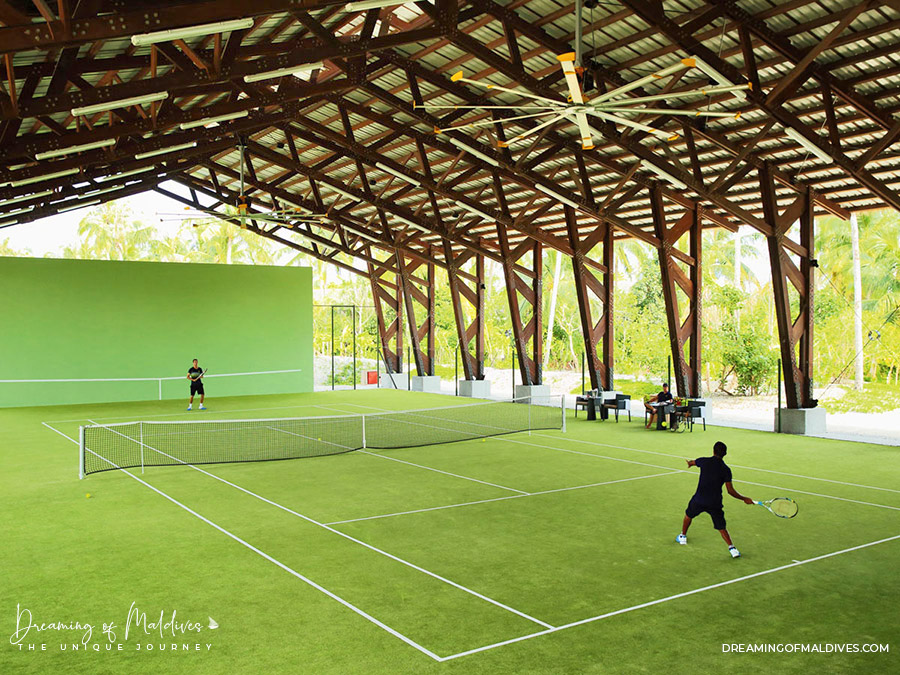 Several excursions are privately organized within Noonu Atoll and around the Maldives. You can cruise the sea with a luxury yacht, rent a seaplane for a flight, fish like a Maldivian on a traditional boat or go on a big game fishing on a top luxury fishing yacht.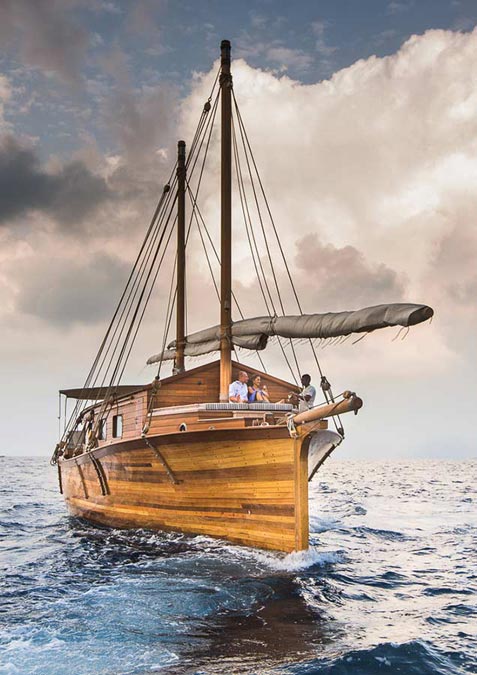 Velaa Private Island can be entirely rented for a complete private island experience.
Book Velaa Private Island With us and GET THE BEST OFFER !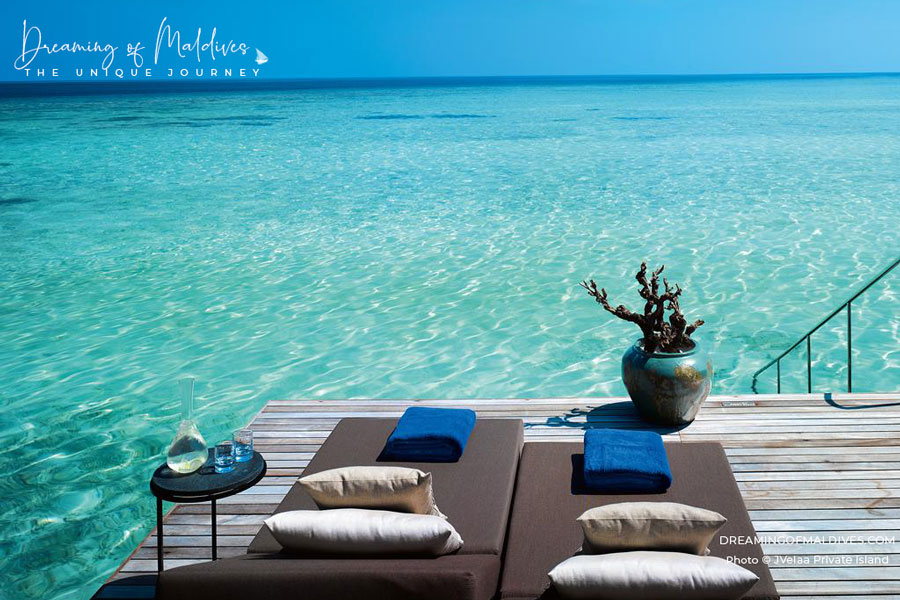 Enjoy Exclusive Deal !
in association with our trusted partner
& personal counsellor in Maldives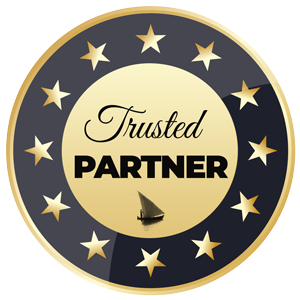 The Best Maldives Resorts.
Your TOP 10 2023
. OFFICIAL .
12th Edition

About the TOP 10 Maldives Dreamy Resorts
This dreamy accolade celebrates and showcases the best of the best hotels, private islands and resorts across the Maldives
Created in 2012, the TOP 10 Maldives Dreamy Resorts is designed to give a voice to travelers from around the world to vote for their Best Hotel in Maldives, the one that makes them dream.
For the 11th year consecutive travelers from around the world have been casting their votes for their Maldives Dreamy Resort. After 4 months of voting from a global list to choose from, 22 nominees have been selected as Nominees for TOP 10 Best Maldives Resorts 2022.
The TOP 10 votes are opened to anyone for 1 entire year. You simply chose the Maldives Resort that makes you dream. Discover here the Story of the TOP 10 Maldives Dreamy Resorts to know more.
Other Winners
Find One&Only Reethi Rah latest Stories in
Cast your vote for One&Only Reethi Rah for the TOP 10 Maldives Best Resorts 2024 – 13th Edition. The TOP 10 Maldives Dreamy Resorts…

Discover the TOP 10 Best Maldives Resorts in 2022 voted by Maldives Travelers at Dreaming of Maldives. The TOP 10 Best Maldives Resorts are…
Follow us on Facebook, Youtube and Instagram
for more Maldives Dreams & Stories
Maldives TOP 10 Dreamy Resorts 2024
YOUR CHOICE. YOUR DREAM. YOUR VOICE